Gift Basket Themes: 100 Days of Homemade Holiday Inspiration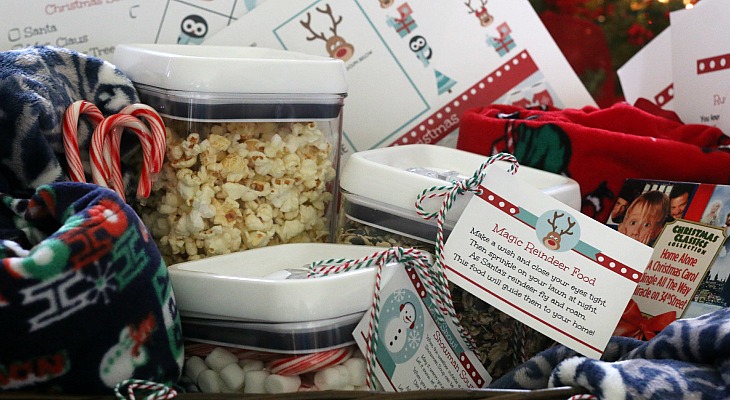 Are you looking for some fun and easy gift ideas this year? Well look no further! These Gift Basket Themes are perfect for everyone on your list!



Creating a themed gift basket is always a very thoughtful gift! It doesn't need to take a long time, or hold lots of items. Whether you create a movie themed gift basket for the movie lover on your list, a beach themed gift basket for the beach lover or maybe a gift basket for the sports fan on your list, I bet you can come up with a whole list of ideas!
This is our 5th year for the 100 Days of Homemade Holiday Inspiration! This year though, we have changed the format a bit and are sharing 10 posts with 10 themed ideas for you!
You can catch up with all of the 2017 ideas on main page. So far this year, we have shared: Christmas Cookie Recipes, Snowman Ideas, Dessert Table Ideas and Mason Jar Gifts. And over 400 ideas for you to browse through here…
Sign up to receive a weekly email full of Holiday Inspiration
Here are 10 of my favorite Gift Basket Themes to get you started…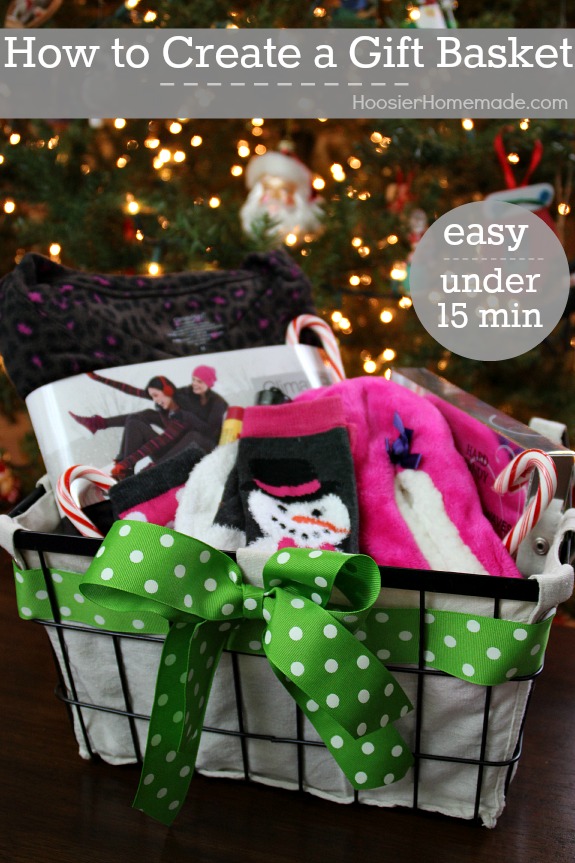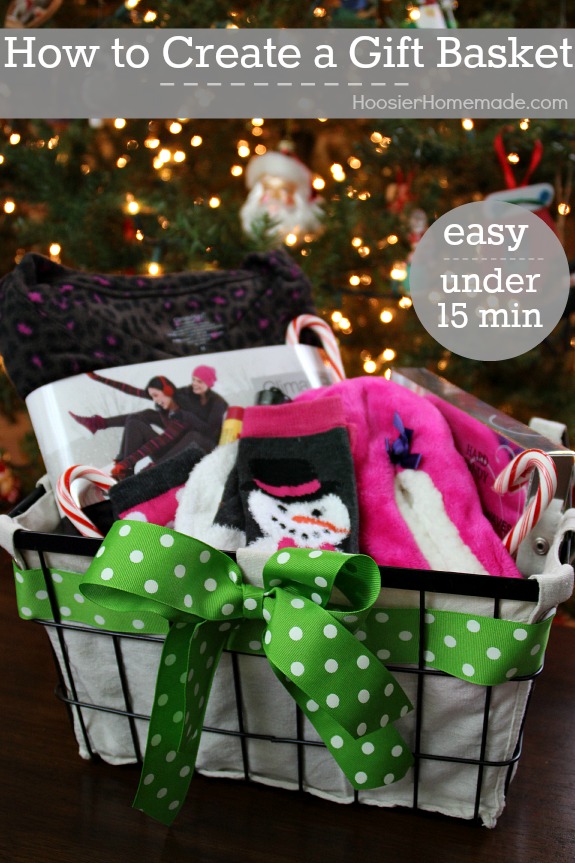 It doesn't matter what you put in your Gift Basket – having the basics steps on how to create a gift basket is essential. In this post, I share what to add to your basket to make it look extra special, and yes – it comes together in under 15 minutes.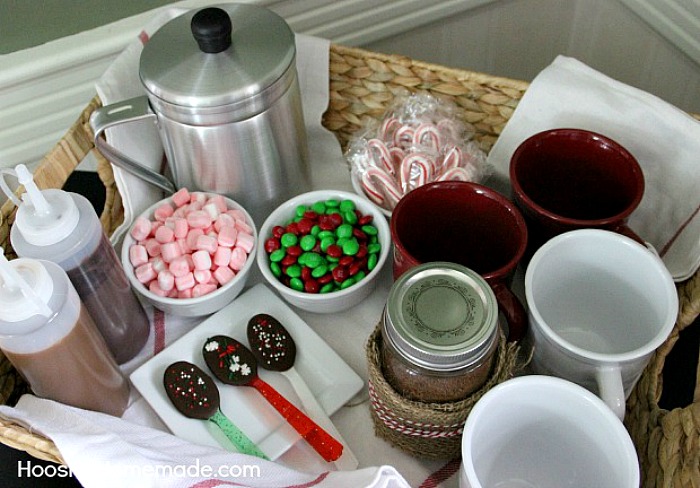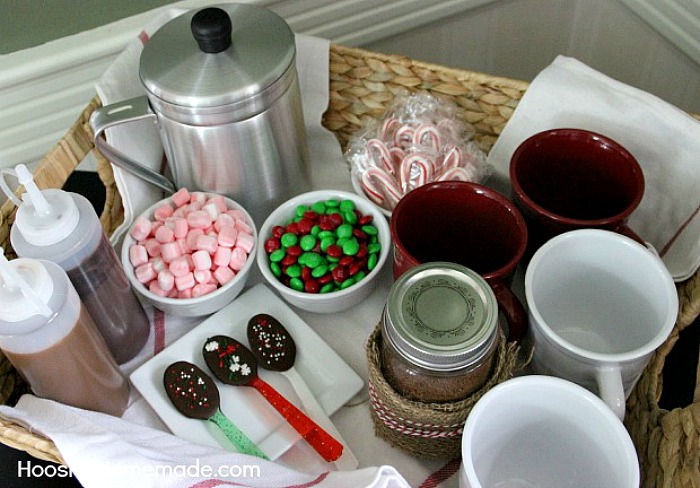 I don't know about you, but I LOVE Hot Chocolate! I love adding fun sweets, marshmallows and toppings to it. This Hot Cocoa Gift Basket is super easy to put together, and features homemade hot cocoa mix.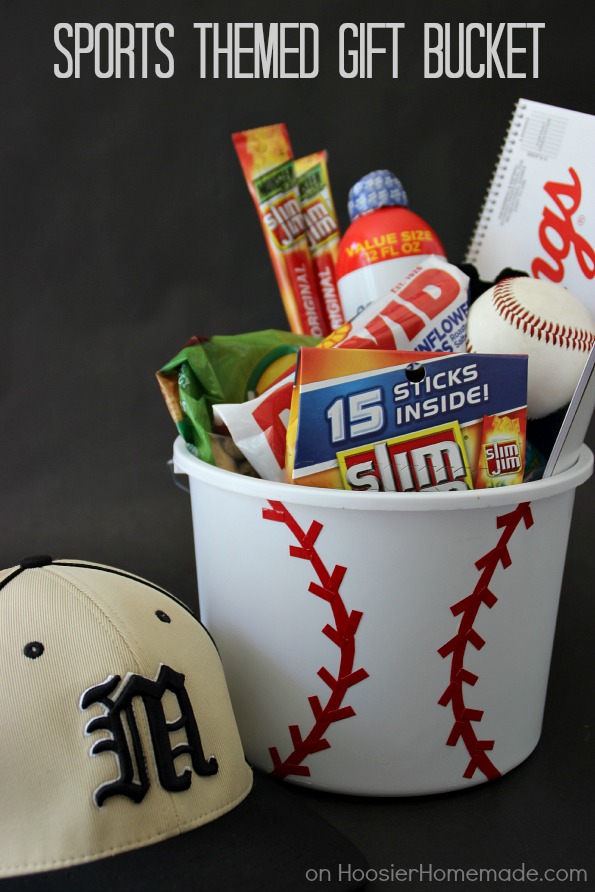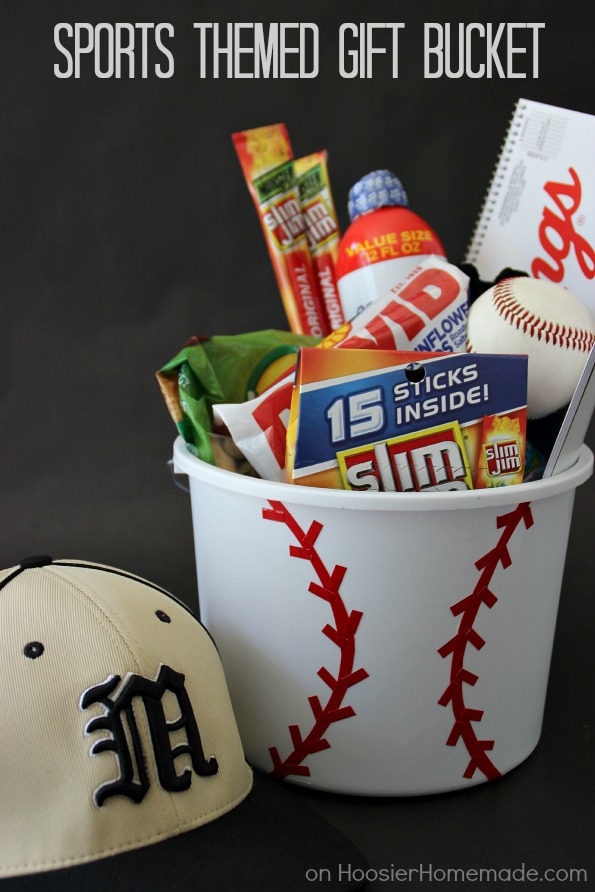 This Baseball Bucket can be easily changed for any sport! Add favorite snacks to enjoy at the game, and maybe even tickets!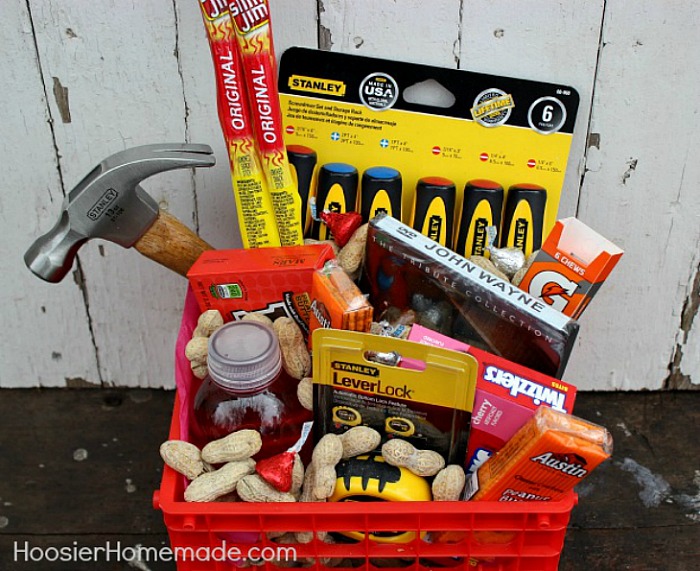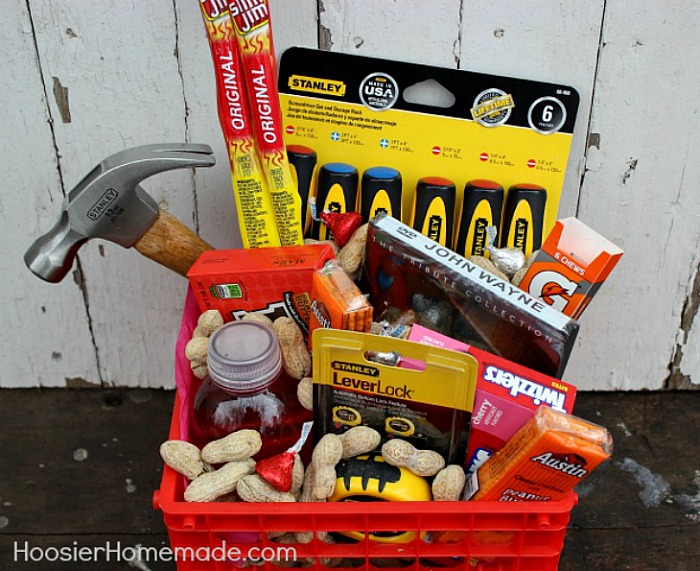 And since we are on the topic of gift baskets for men – this bucket is perfect for any man, even those that don't do a lot of projects. Fill it with tools that every homeowner needs, a cool movie and lots of treats!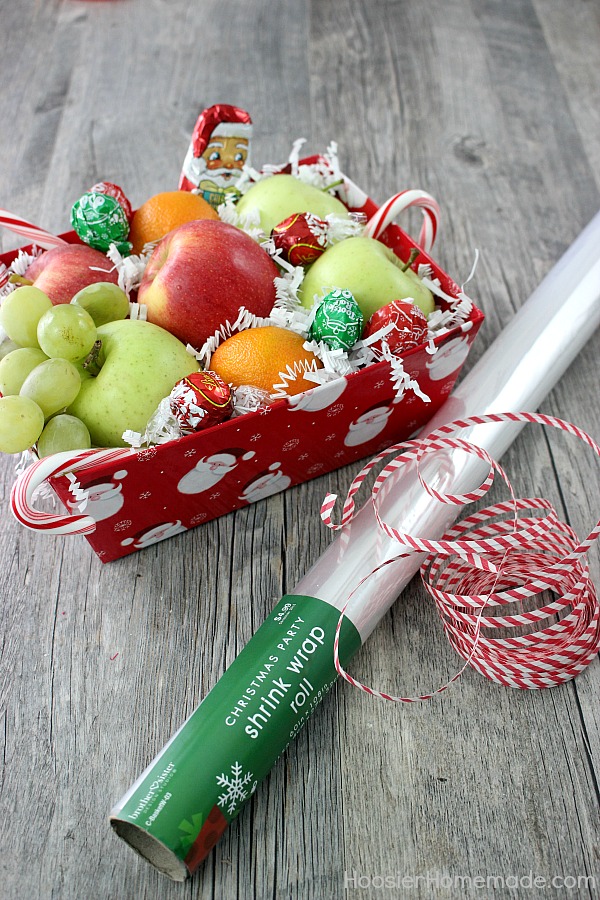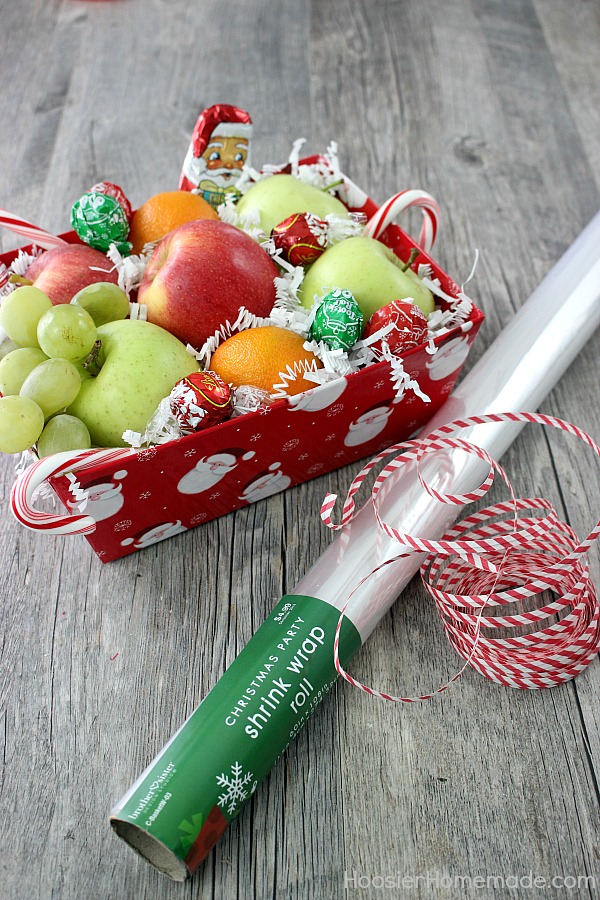 Fruit Baskets are always a hit! Fill a box with fruit and candy, then add shrink wrap for an easy gift for neighbors, teachers, even that hard to buy for Grandparent!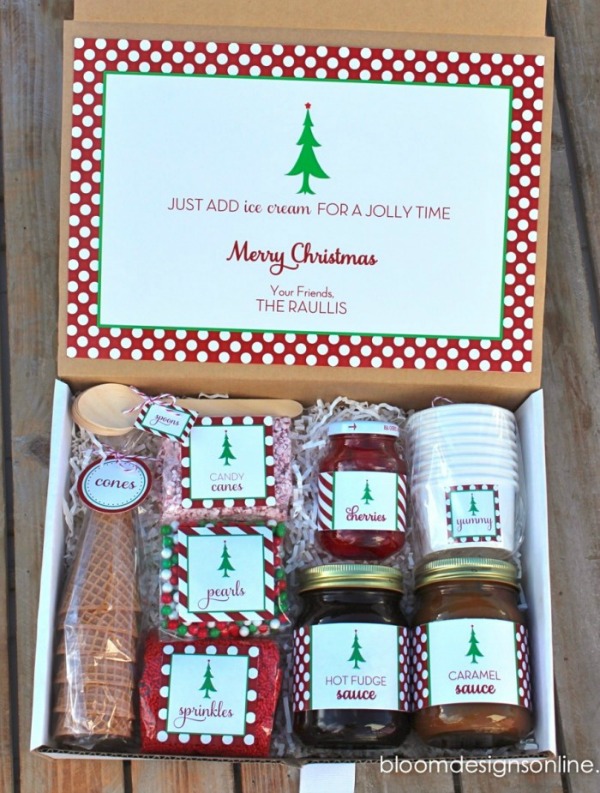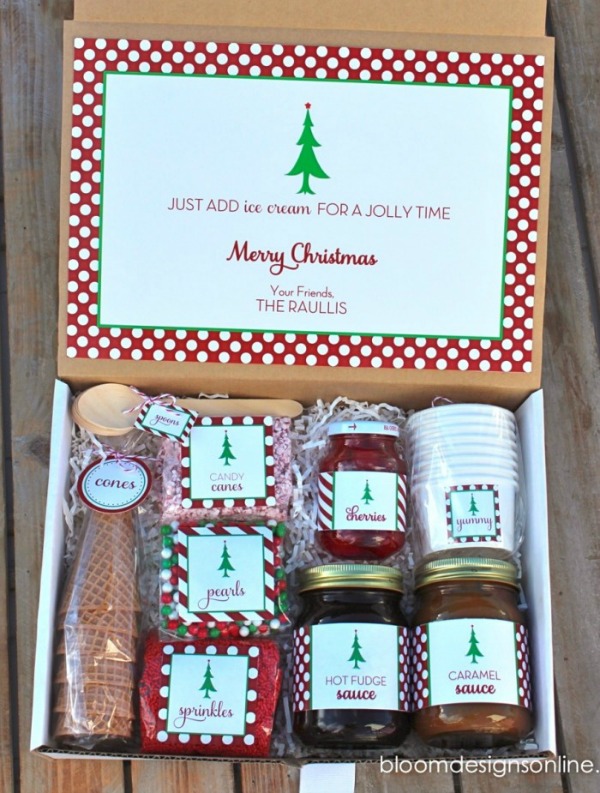 Speaking of food – everyone would love this Christmas Sundaes Gift Box! It's filled with everything for a fun Ice Cream Sundaes party! Thanks to Bloom Designs for sharing!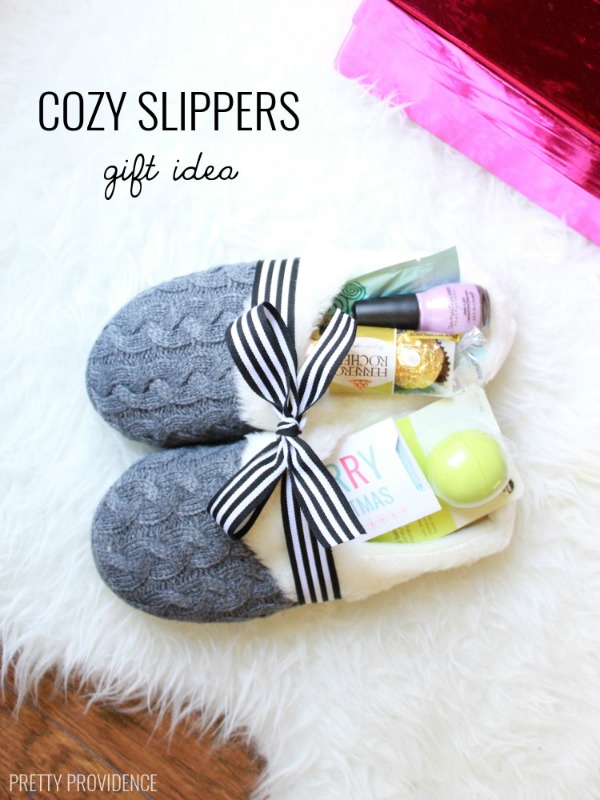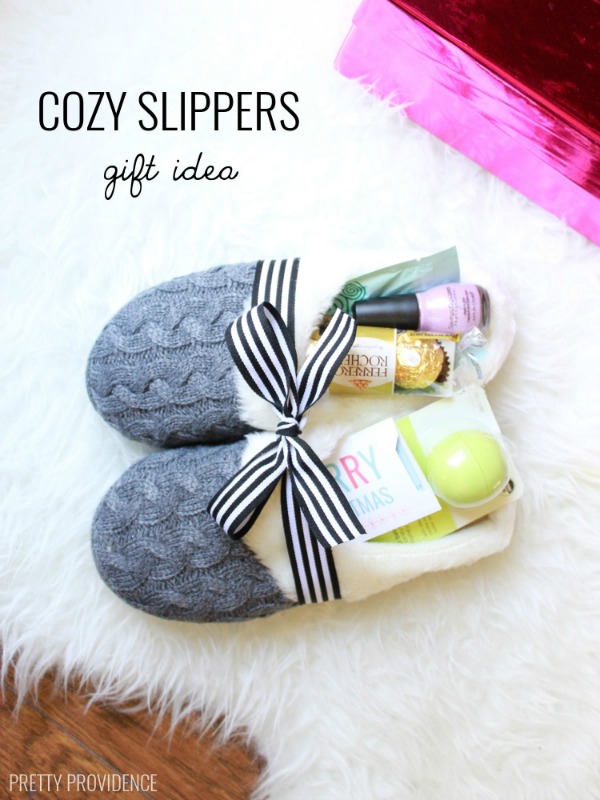 I bet all the women and girls on your Christmas list would love these Cozy Slippers filled with personal care items. Add a fun gift card too!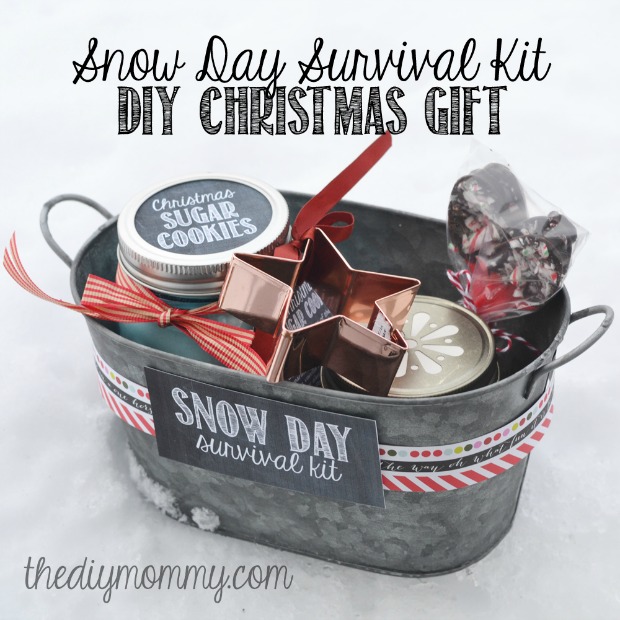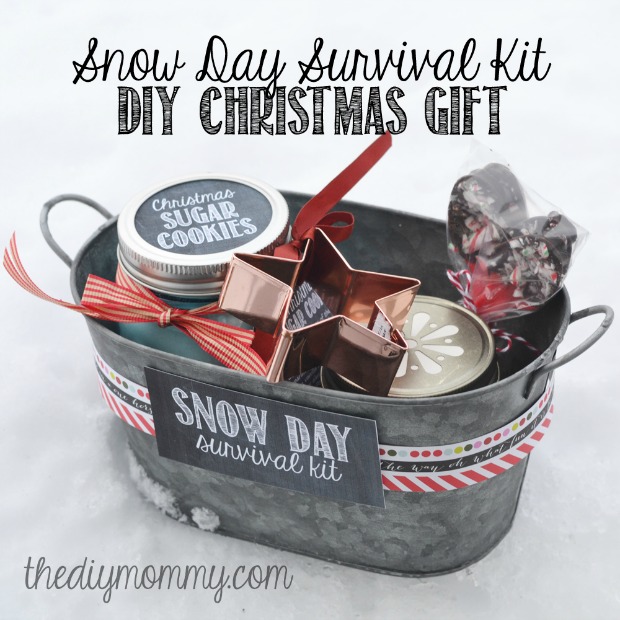 Here in Indiana we get a LOT of snow! I love this Snow Day Survival Kit! It's perfect for friends, teachers or neighbors!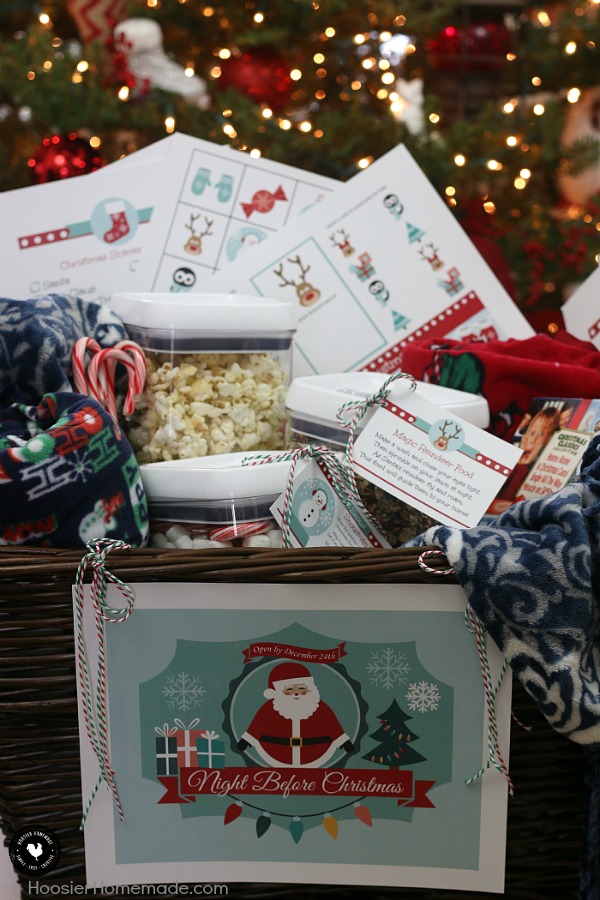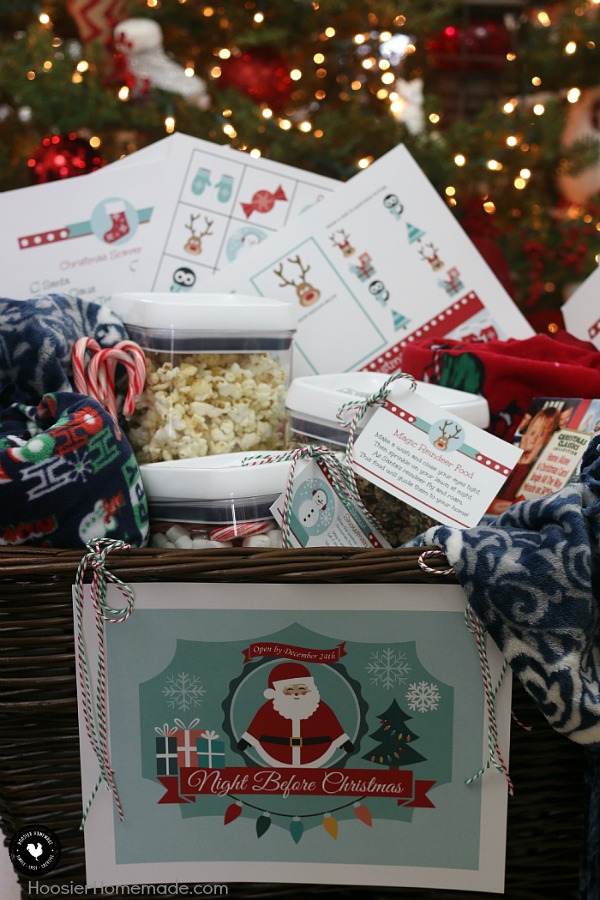 'Twas the night before Christmas, and all through the house…
Create a fun Christmas themed gift basket with Christmas pajamas, Christmas movies, hot cocoa and treats!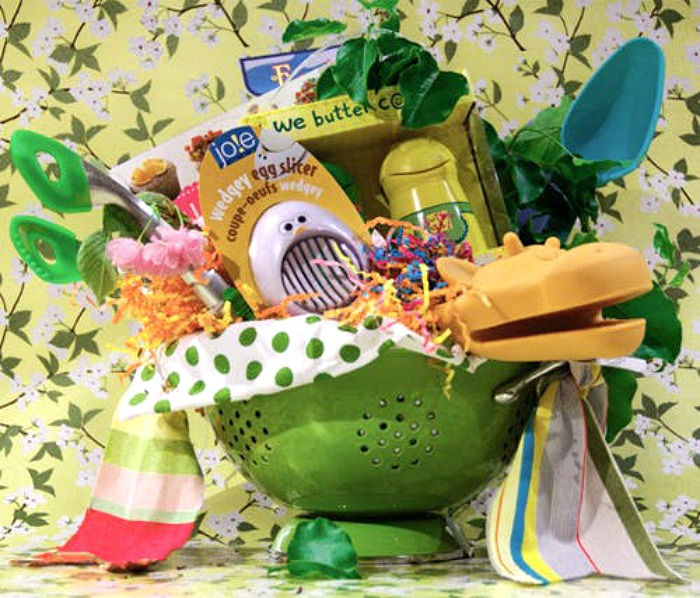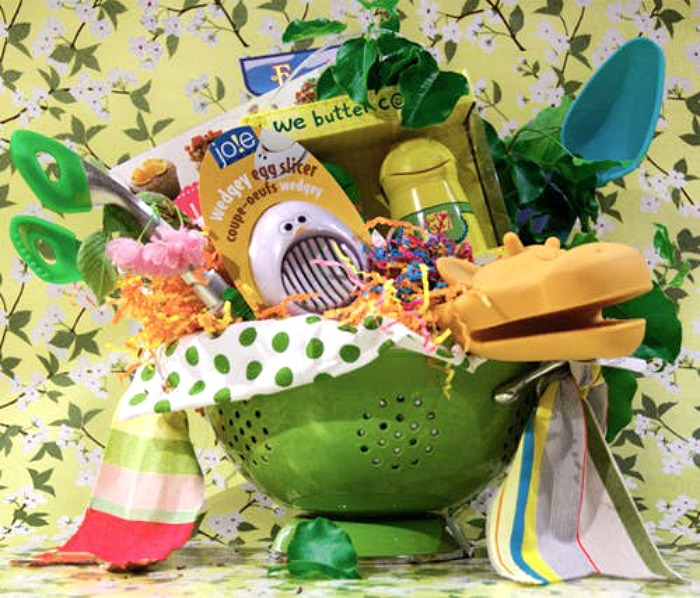 Do you have a cook on your Christmas list? Fill a colander with cookbooks, utensils and towels for a fun gift basket.
Sign up to receive a weekly email full of Holiday Inspiration