Turning an ordinary gift into something extraordinary is easier than you think. These easy tips for how to create a gift basket will have you on your way to glorious gifting!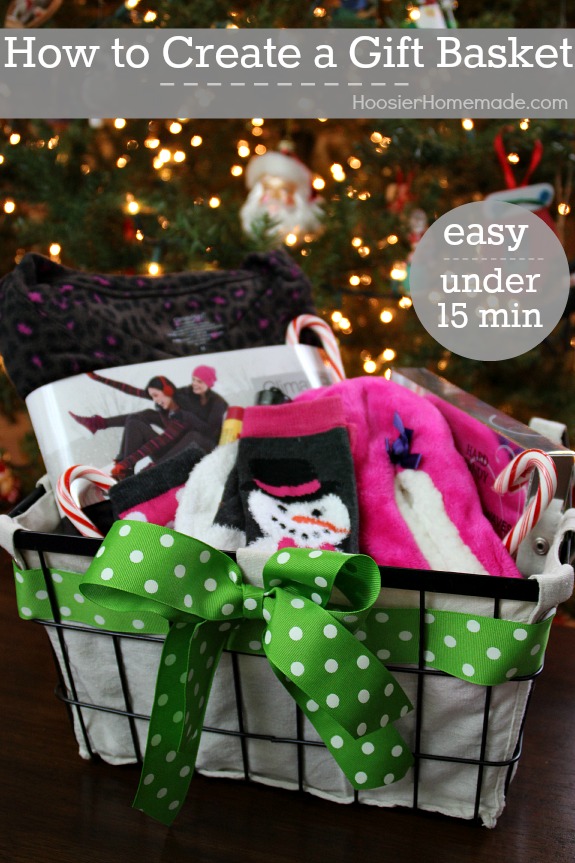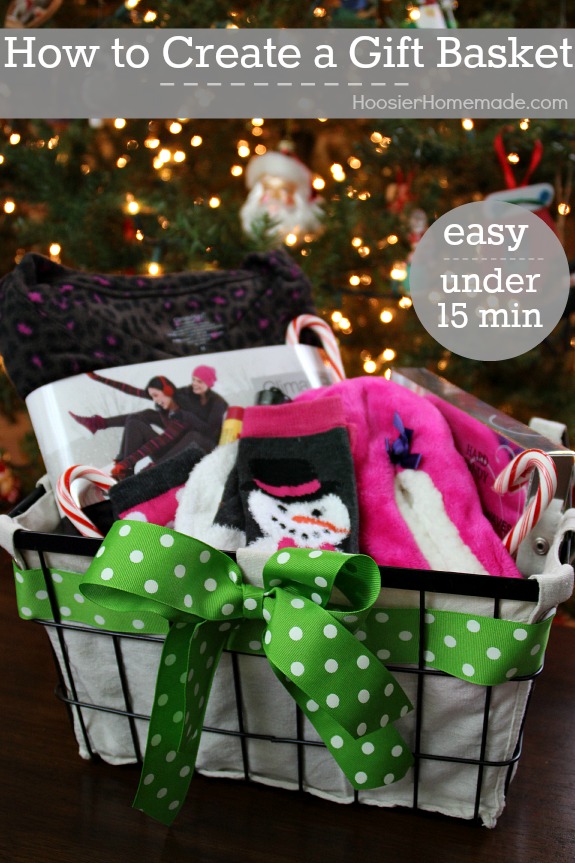 What if I told you could put together a gift basket in under 15 minutes? Well you can, it's easier than you think. Are you ready to take your gift giving to the next level? Let get started!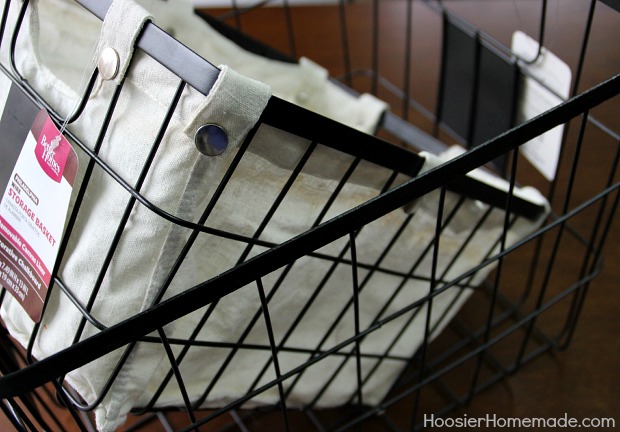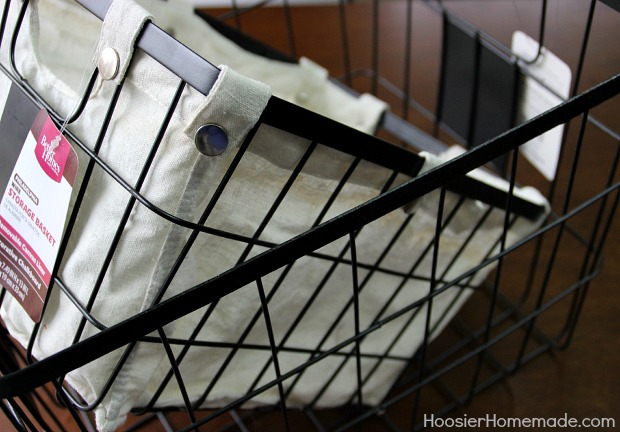 First you need a basket, any size or shape will work. You can even think outside the box a little and use something unusual like we did with our affordable gift ideas. The main thing to keep in mind is – the larger the container, the more you will need to fill it.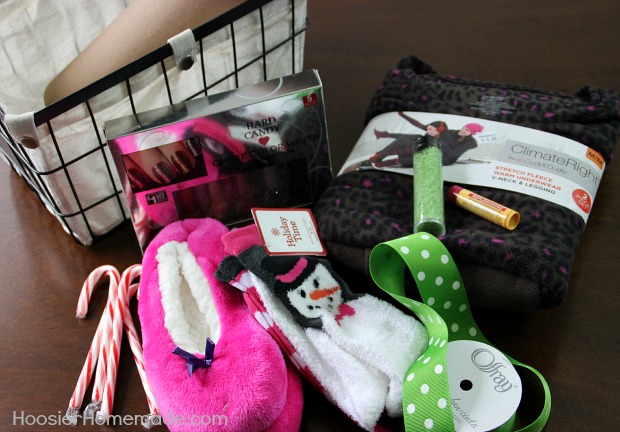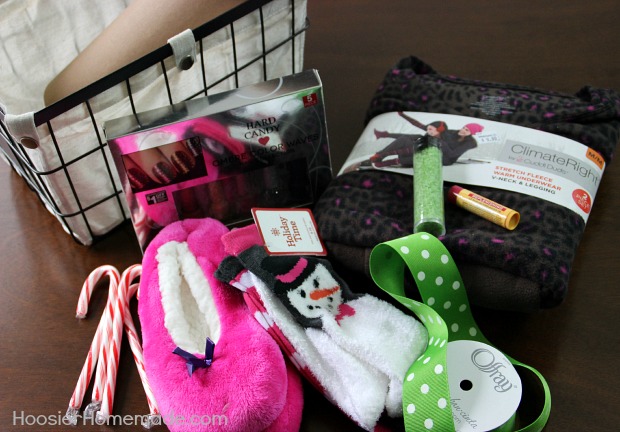 Next you will need the items to fill the basket and decorate it. Here's what we used…
Kraft Paper – this is best for filling the bottom of the basket (more on that in a bit)
Ribbon
Gifts – this basket is for my son's girlfriend, so I chose some comfy fleece (this are amazing, more on those in a bit), slippers, socks, nail polish, bath salt and lip balm
Candy – any type works fine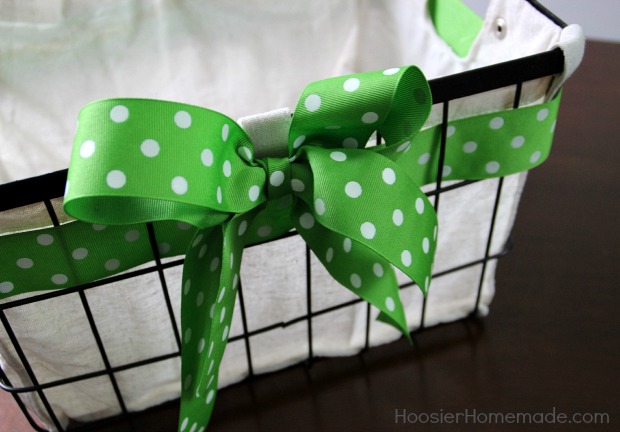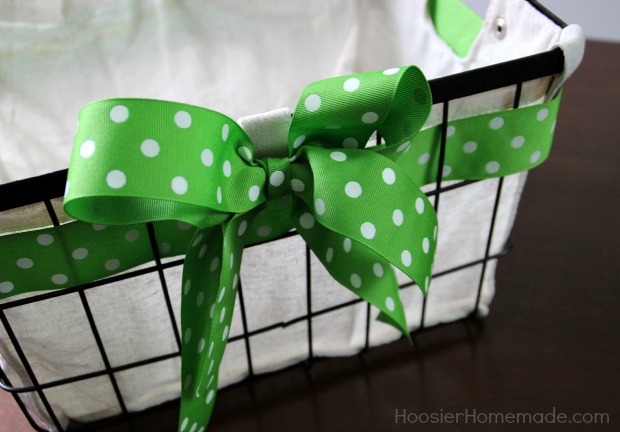 Now comes the fun, add the ribbon and bow. I simply weaved the ribbon through the basket, but if your basket doesn't have those, wrap it around the base of the basket. Or you can just tie a bow and add it at the end.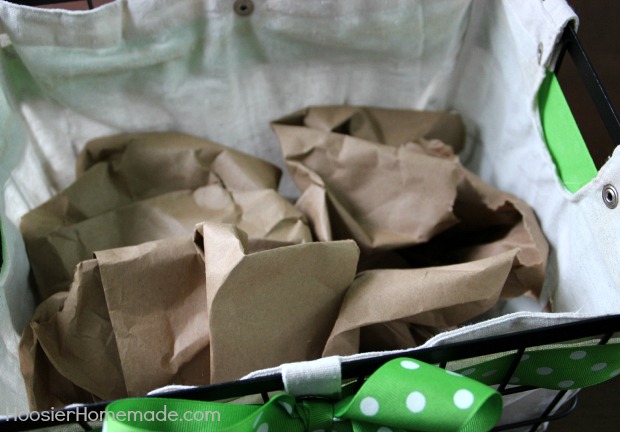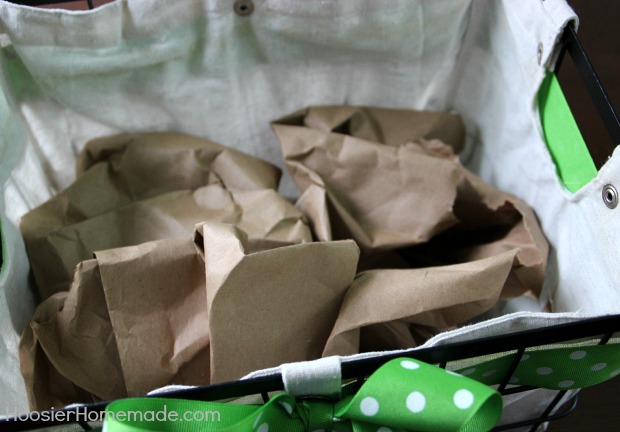 Now here is the trick to an awesome looking basket – use Kraft paper for the filler. You can also use newspaper, but in my opinion the Kraft paper is the best. The key here is to use paper that is sturdy, because when you place the gifts on top, you don't want them sinking down into the basket. Tissue paper definitely does not work well.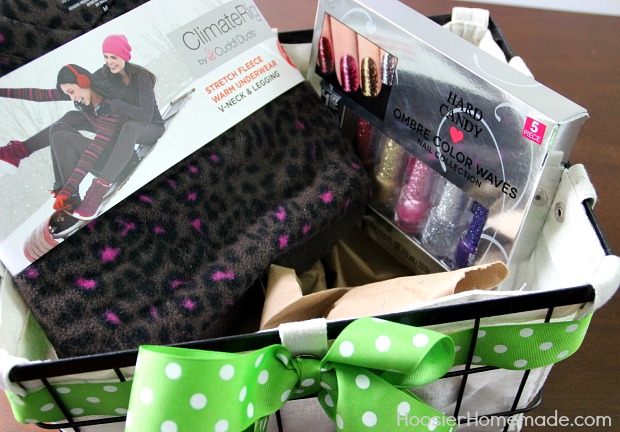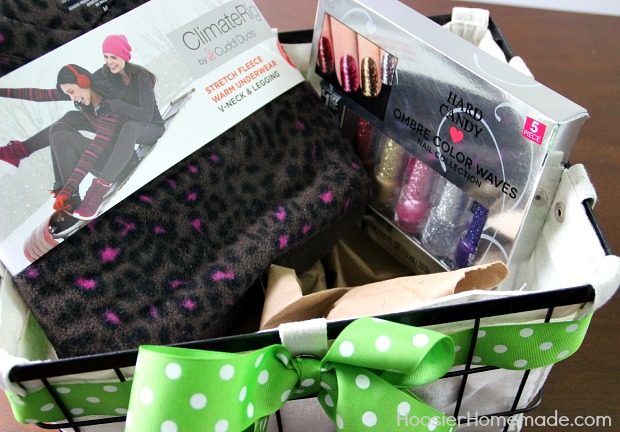 When you begin adding the gifts to the basket, start with the largest items first. See those Climate Right Fleece? Those are the best thing since sliced bread! Yes – you heard that right. I am in love with these fleece. I now have 3 sets and wear them all the time. They are perfect for pajamas, under your jeans when it's cold or even just lounging.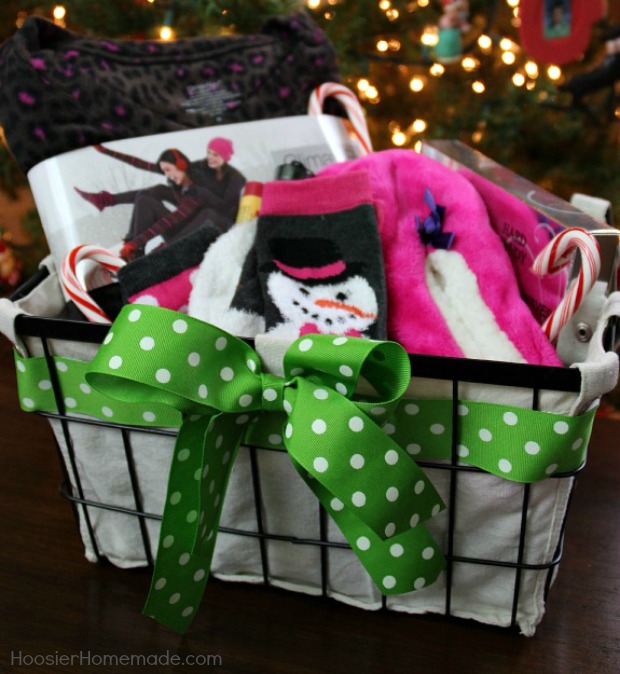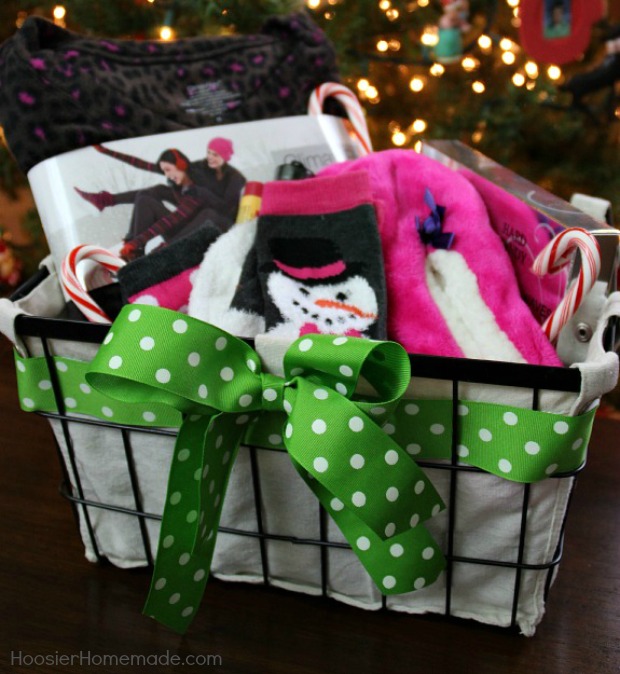 Now add in all the smaller items. And don't forget the candy, everyone loves a little treat.


Ribbon – from the craft department at Walmart
ClimateRight Fleece – from the Lingerie department
Slippers and Socks – from Walmart
Finger Nail Polish – from the Christmas gift section at Walmart
Bath salt – left from our simple gift idea
Lip Balm – found in health and beauty
Love gift baskets? You may also like these gift basket ideas!