Setting a beautiful table for the holidays always adds an extra special touch to your home. With everything else that needs to be done, cooking the turkey, whipping the potatoes, baking the pies, and the list goes on and on. These free Thanksgiving cards are an easy addition to your Thanksgiving table and take only minutes to do.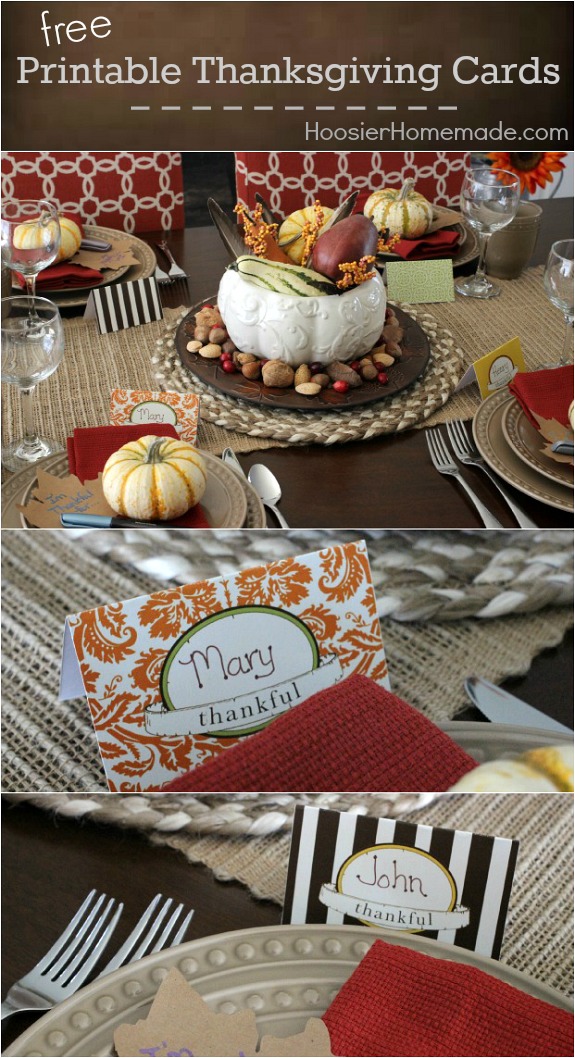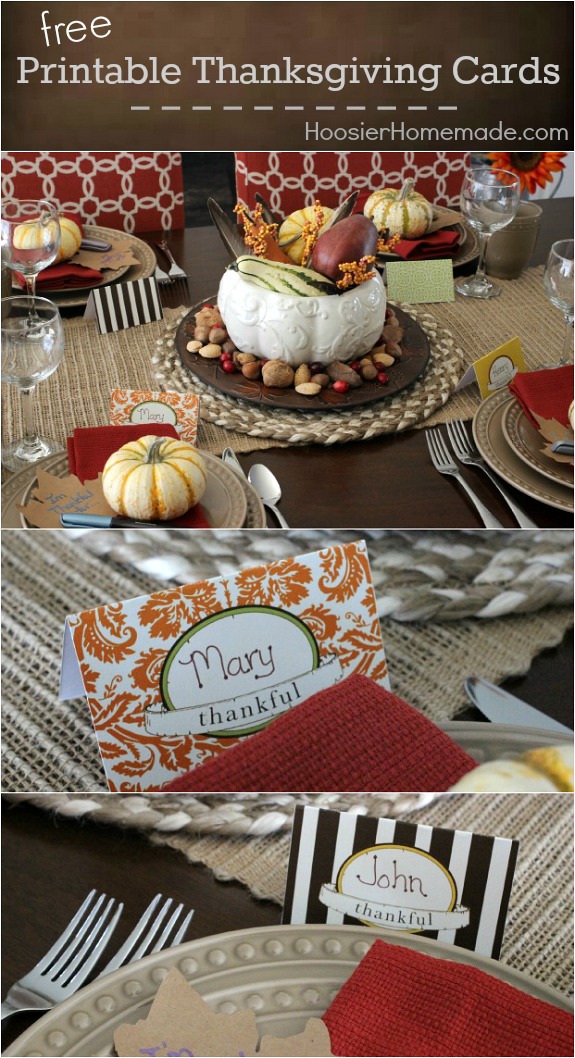 Once upon a time, many moons ago, I would spend hours and hours on table decorations. Honestly, one year I made carrots by folding paper for Easter, and I remember spending about 8 hours on them. I have since learned, that just because you want the decorations to be gorgeous, they don't have to take a lot of time.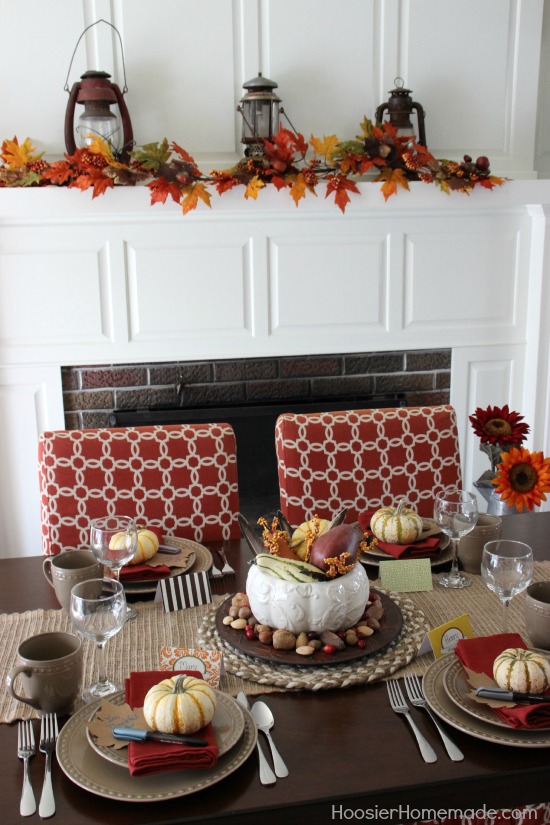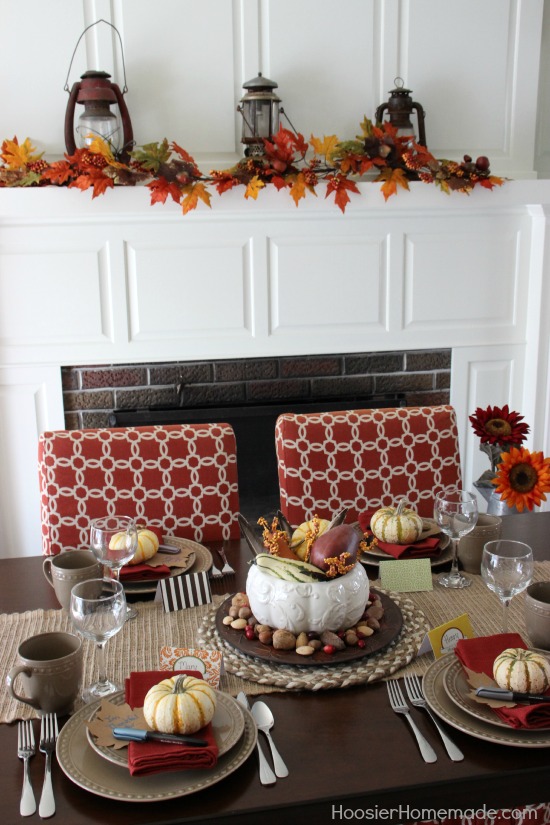 Whether you have a house full of guests coming for Thanksgiving dinner, or just your immediate family, like we do, it's always fun to set a beautiful table. More on the table decorations to come, but for now, let's get the Thanksgiving place cards ready.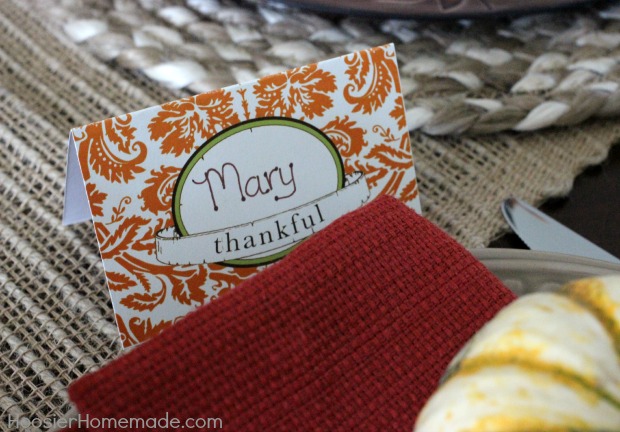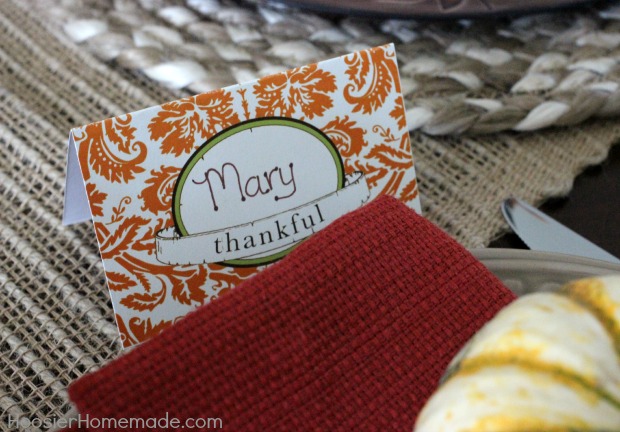 There are 4 different cards in the set, all with Fall colors. This one has a pretty paisley print in a rust color.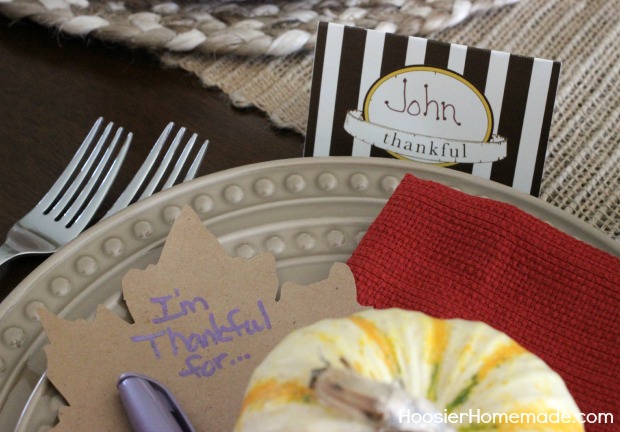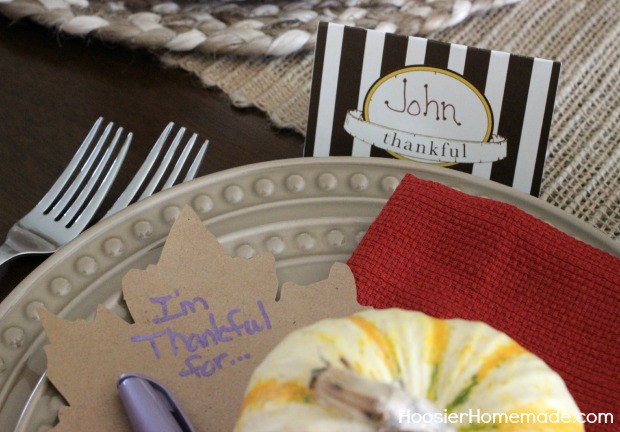 And there are some that are more masculine colors, like this brown stripe.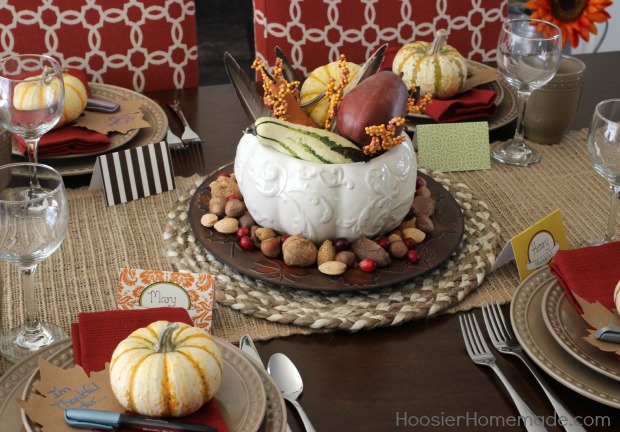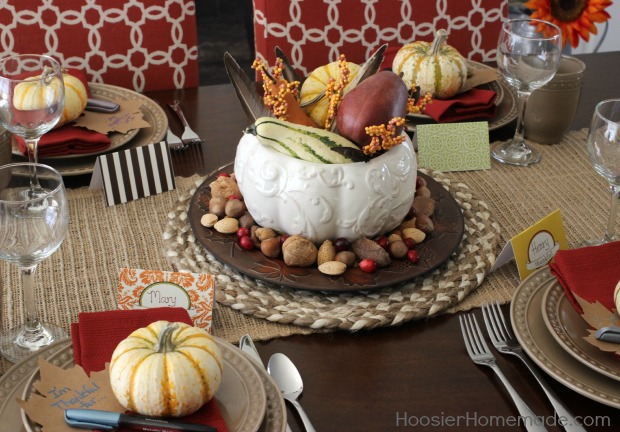 There are also a green print and a solid yellow in the set.
Free Thanksgiving Cards
Head on over to find the instructions on how to make the Simple Thanksgiving Table Decoration in under 15 minutes.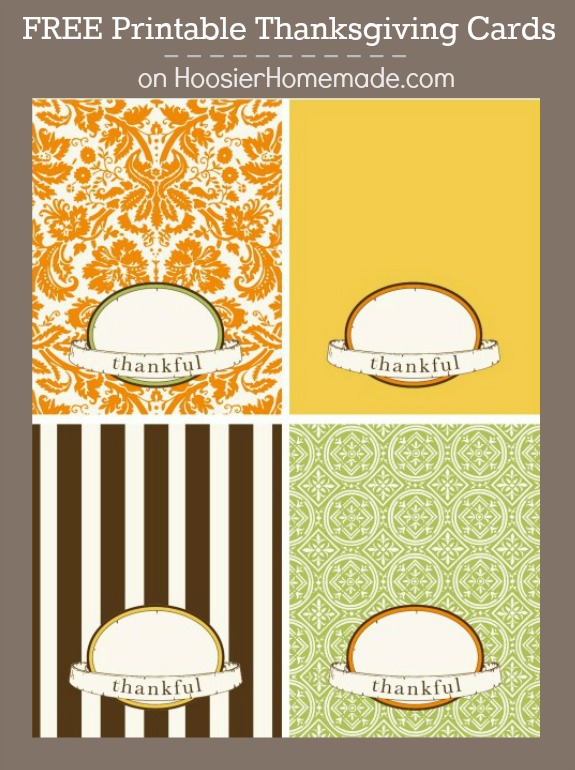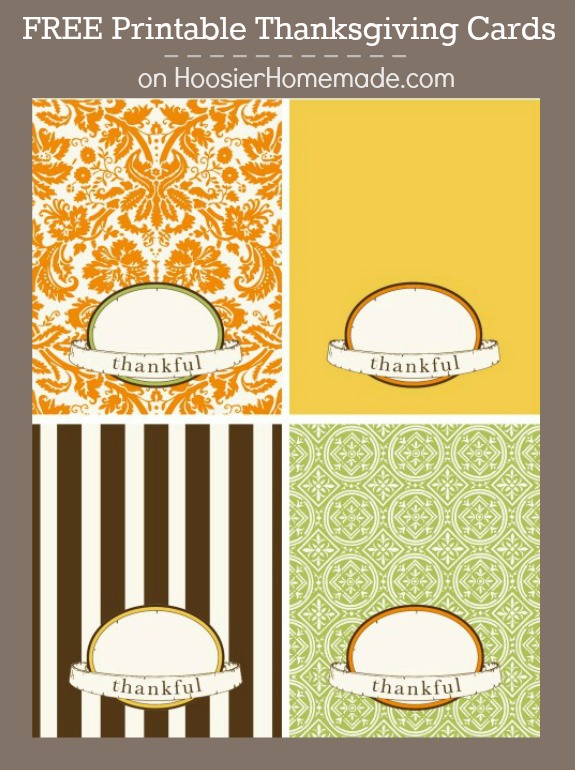 Directions for the FREE Printable Thanksgiving Place Cards
Click on the photo below, it will open to the Thanksgiving Printables page
On that page, you will find these Place Cards
Click on the link below the photo, it will open a PDF of the place cards
Save to your computer and print
Cut the place cards apart, add the name and fold in half