Back to School Party Ideas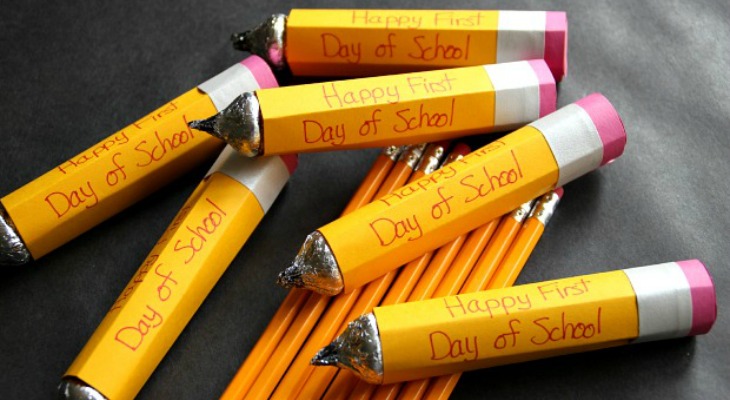 The buzz is in the air – it's Back to School time! New clothes, new school supplies, the anticipation of meeting a new teacher, and seeing old friends. Why not celebrate with these fun, easy and inexpensive Back to School Party Ideas.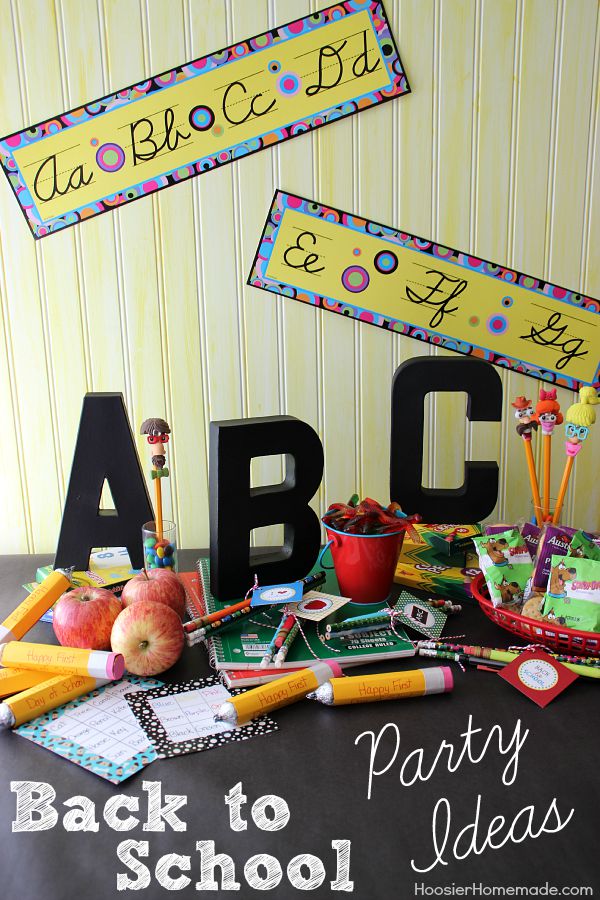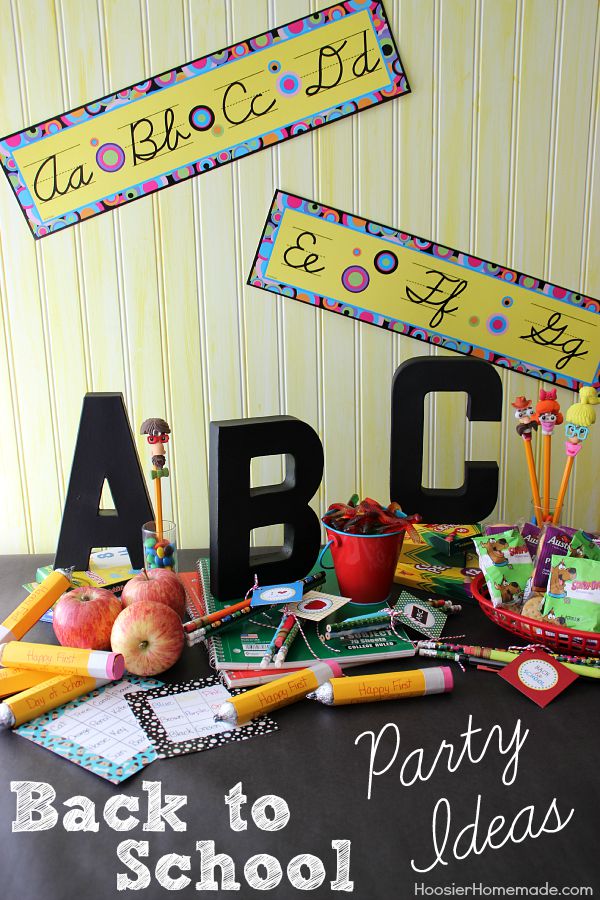 As the unofficial end of Summer comes with school resuming for most of our kids, it's a great time to celebrate. Reminisce about the great fun you've had this Summer and share the excitement of he next school year with a great back-to-school party!
You can schedule it for the weekend before school begins (a sleepover or a pool party might be in order for your kids), after school on the first day with the neighborhood or by bringing something into school to support your child's teacher. We have great back to school party ideas for any of the options you choose.
Easy Decorating Ideas – Creating a back-to-school party can be easy and budget-friendly. The dollar store is a great place to find decorations for parties and they aren't just in the decoration section either. Use a stack of inexpensive flashcards to create a banner. Alphabet cards can spell out words like "Back-to-School" or subjects like "Reading," "Writing," or "Math." These can be draped around the party location.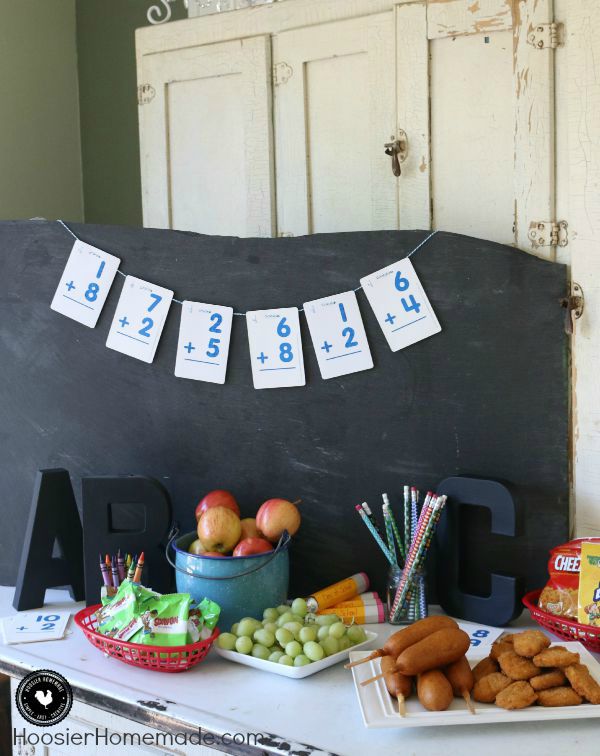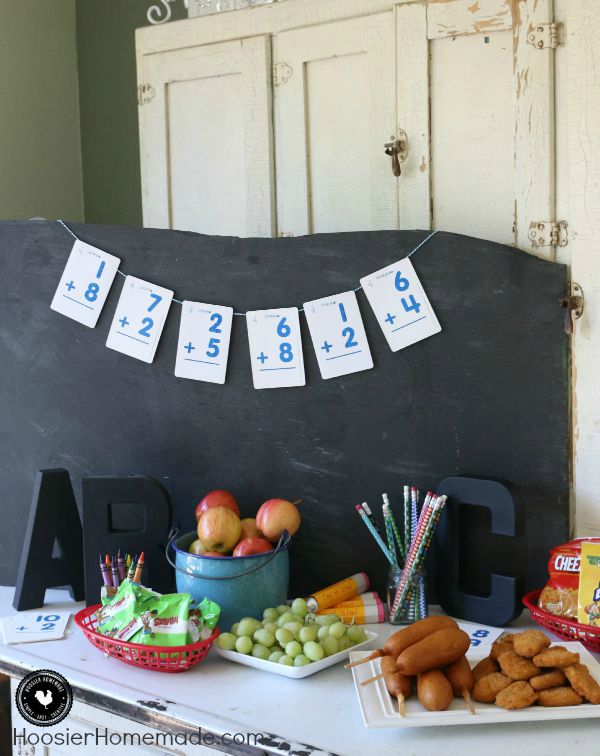 A great tablescape can be created with items from the dollar store as well. A great table covering can be made out of a black plastic cloth, brown butcher paper or even wrapping paper. You can create a ruler to run down the middle by use white poster board and drawing the lines and numbers with a black Sharpie and vinyl numbers (all available at the dollar store). Red plates with a green paper leaf taped on will look like apples. Decorate the table with school supplies that you find at the dollar store as well. Jars filled with erasers, crayons or glue sticks would look cute
Great Food Ideas – No back-to-school party is complete without some great treats to enjoy. Whether you are having a full blown backyard barbecue with a hot dog bar or hamburger bar, you are keeping it simple with light snacks and fruit (these bookworms made with grapes are adorable and would be easy to whip up with toothpicks), there are a few things that no back-to-school party is complete without- apples and cupcakes.
Whether you are handing out fresh apples, applesauce, Rice Krispie treats in the shape of apples, or apple slices with a great caramel dip, there should be apples on your menu.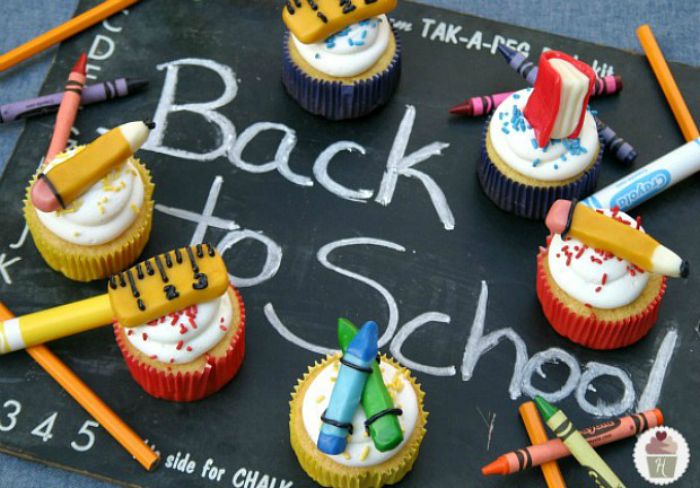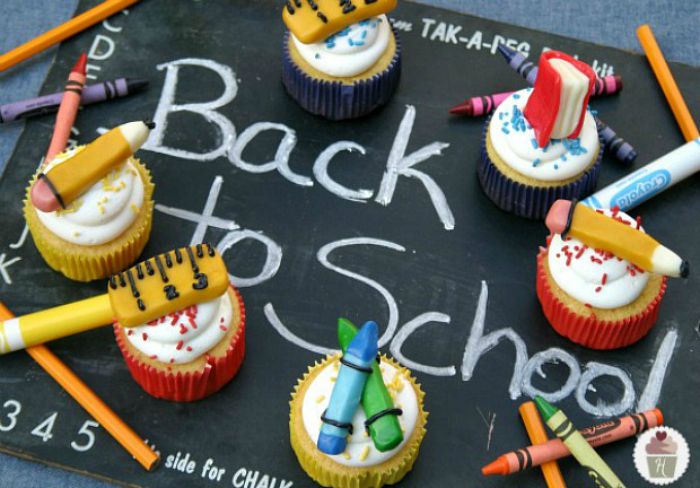 A party just wouldn't be a celebration if there weren't cupcakes involved. These adorable Back-to-School Cupcakes with School Supplies are perfect. They will certainly be the hit of your party.
Easy Back-to-School Games – Create some fun and entertaining back-to-school games easily with these ideas. Bingo is a game that people of all ages love. They can be adapted to be played in many different ways. Math Bingo can be switched for a new group of friends to get to know each other by asking questions. For example, if you ask someone how many siblings they have, you mark off that number on your card. Maybe you ask them what date they were born on and mark that one. This gets kids mingling and thinking about numbers as well.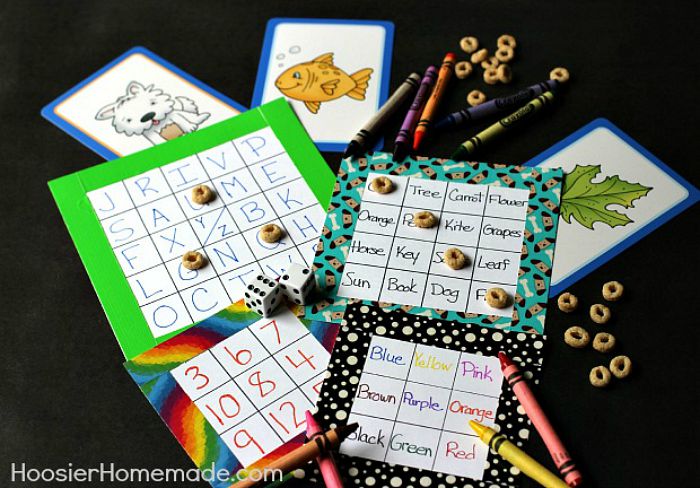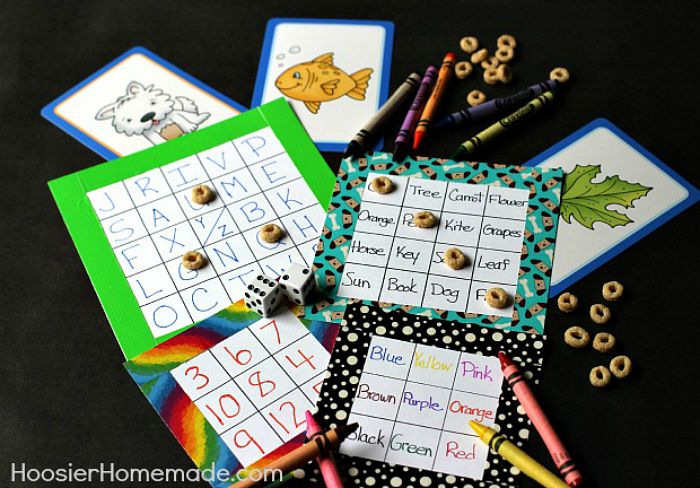 Another great game is a take on an old baby shower game. Give everyone two or three ribbon necklaces with something hanging off of it (think pictures of school supplies or an apple). When you are in a conversation with someone, take one necklace every time they say the word "school." The person with the most necklaces at the end, wins a prize.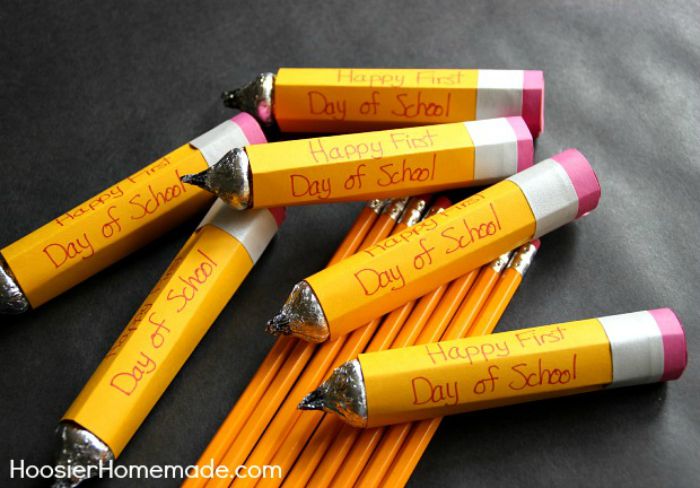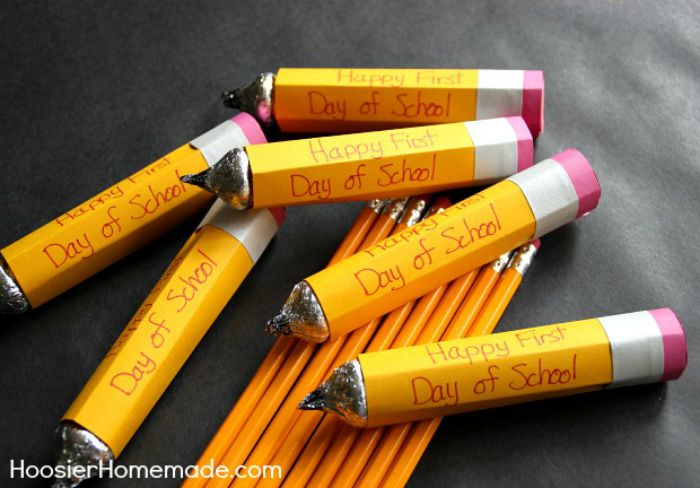 Take Home Treats – Every great party ends with the guests leaving with something from the host. Send everyone home with these great Back-to-School Candy Pencils.
These are easy to create and the tutorial will show you exactly how they are made. These would be great, not just for a party, but also to send to your child's school on the first day, to pass out at the bus stop or to surprise your child in their lunchbox.
The start of a new school year can bring feelings of stress, anxiety and dread to kids. Relieve some of those feelings and send your kids off into the year with a party they won't soon forget.
More Back to School Party Ideas…