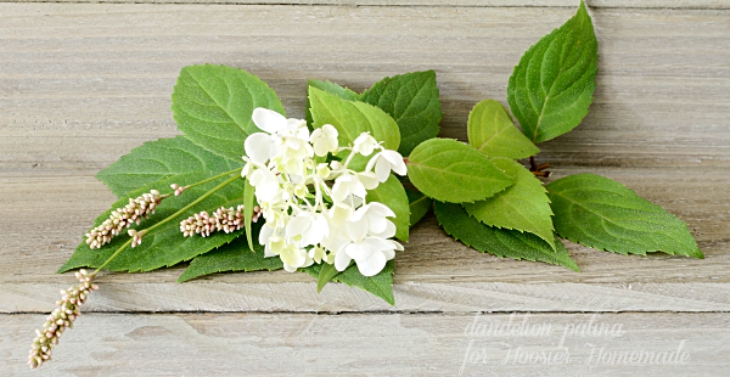 These inexpensive DIY Mason Jar Vases are easy to make and can be used for a variety of different parties and to decorate your home.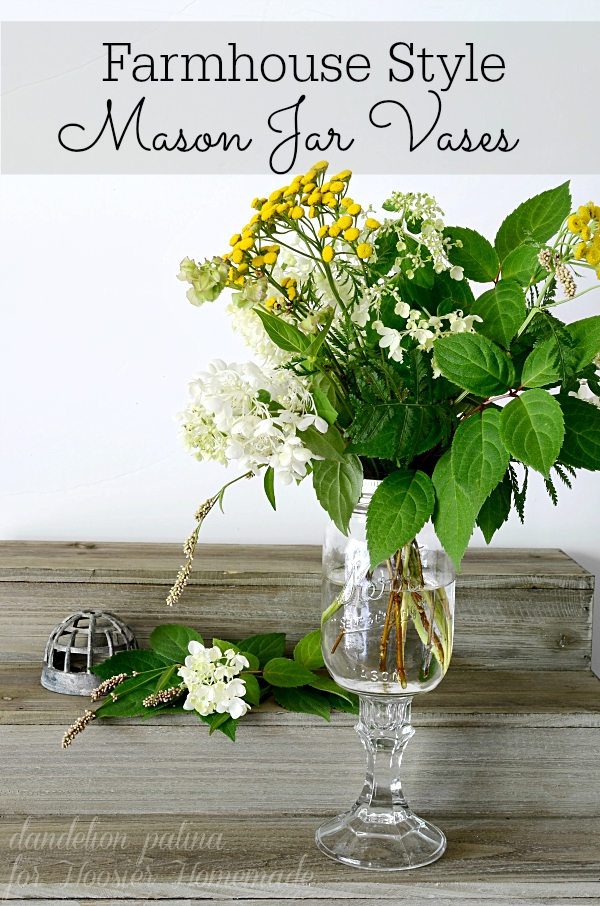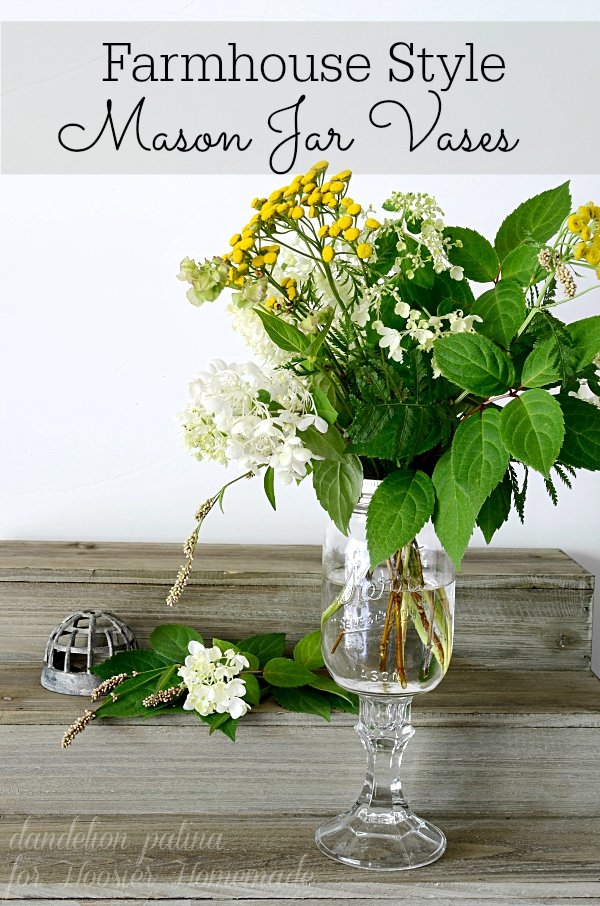 Hey there Hoosier Homemade readers! It is Michelle with Dandelion Patina back again to share an inexpensive fun DIY project with you all. Today, I am going to show you how easy it is to make your own mason jar vases. These vases are unique and can be bedazzled any way you like with ribbon, burlap, or even chalk paint! They can be used all year long! Plus, if you have little ones in your life, they can help create the table centerpiece with you! That is what I did….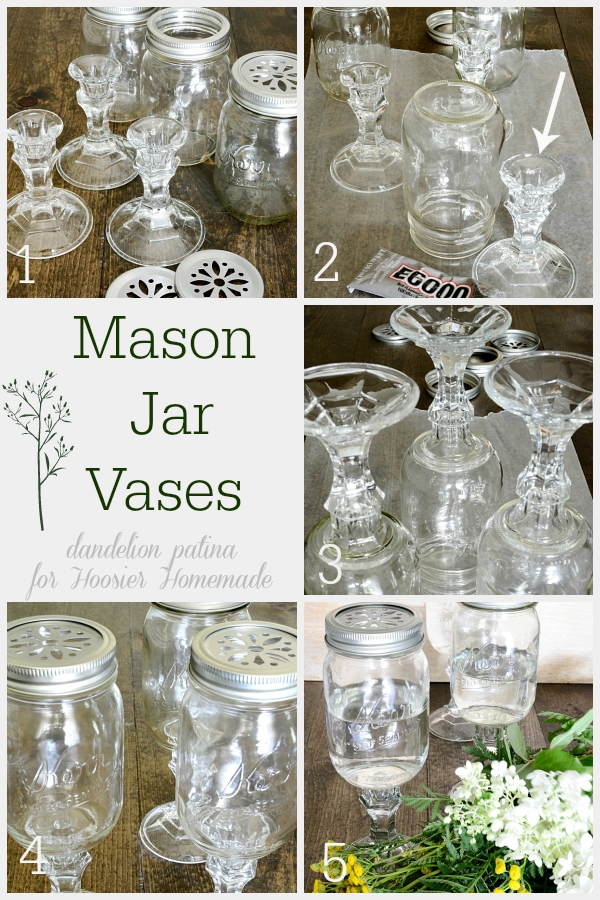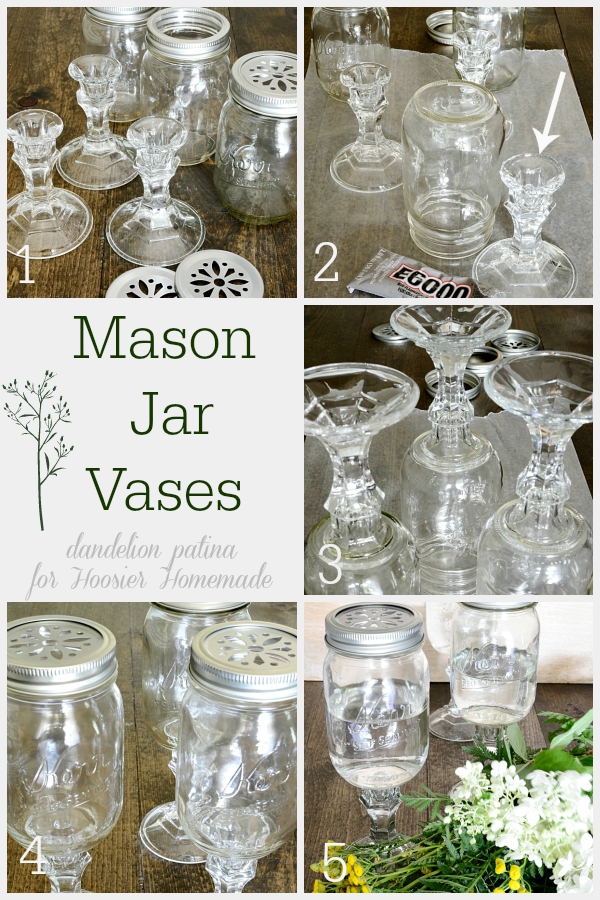 Materials needed:
Mason jars-Michael's Craft Store
Mason jar flower arrangement inserts-Michael's Craft Store
Glass candle sticks-Dollar Tree
E6000 Adhesive
Instructions:
Clean all glass surfaces so that they are free of adhesive, tags, and dust.
Turn mason jars over so that the bottom is facing up.
Apply E6000 adhesive to the top of the candlesticks. Mount the candlesticks to the bottom of the mason jars. Allow to dry overnight.
Fill mason jars with water. Attach the flower bouquet inserts to the top of mason jars.
Arrange your flowers in the vase.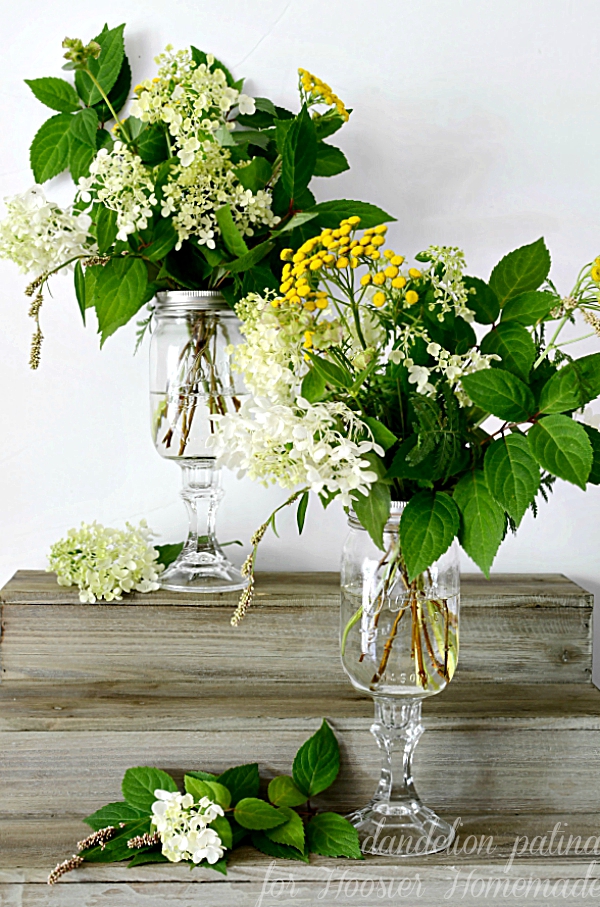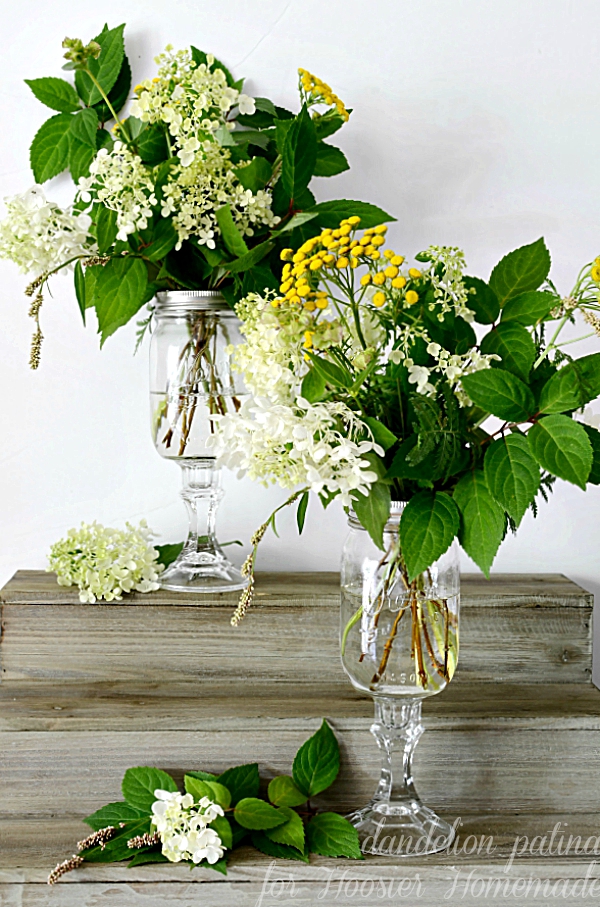 These arrangements are beautiful aren't they? And, they didn't cost me a fortune….
just a stroll through my backyard with a scissors and some lovely young ladies as helpers.
We found limelight hydrangeas in bloom, along with some yellow button flowers and a few "weeds" growing here and there with petite little flowers. We used hydrangea branches as the greenery.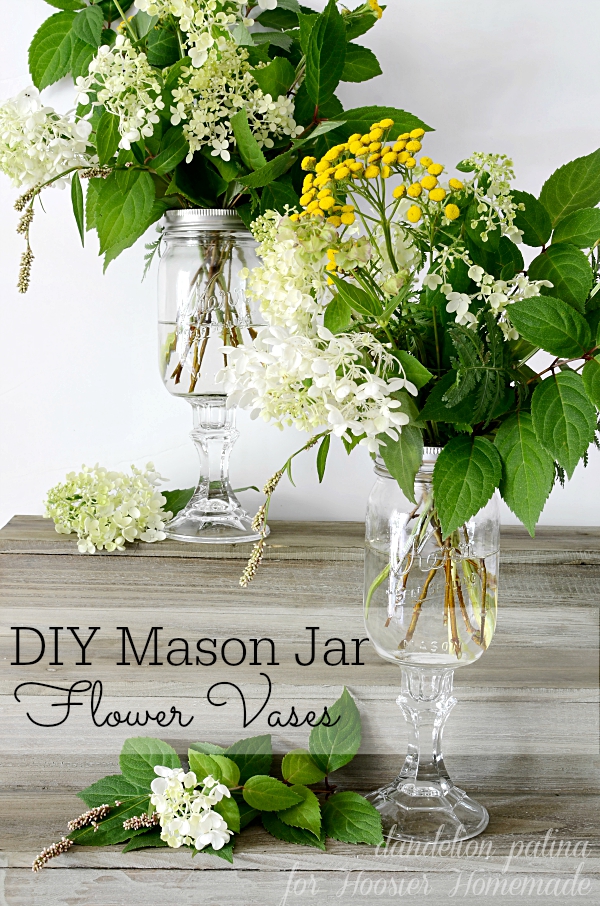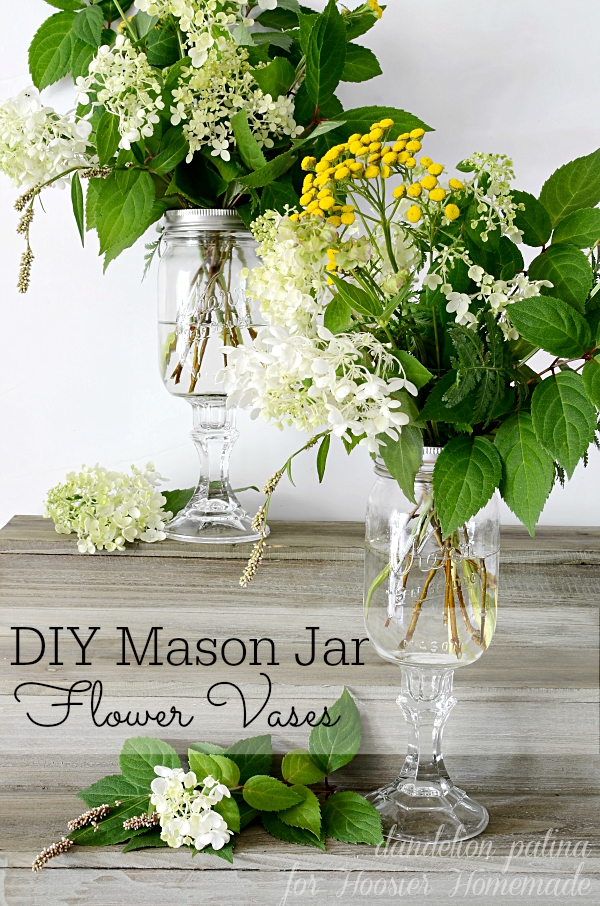 These vases could be used for centerpieces at a wedding or any larger event because they take little time to make and the cost of the glassware was under $6 each. The candlestick adds just that little touch of elegance to the contrast of the mason jar. These vases can be dressed up or down depending on what type of flowers you choose to put in them.
I hope you enjoyed this little DIY tutorial. What types of flowers are your favorite?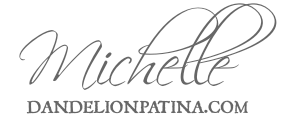 If you are new to Dandelion Patina, you can also find me over on Instagram, Pinterest, Facebook, and Twitter. I hope you will join me!
Have a great week!