Back to School Candy Pencils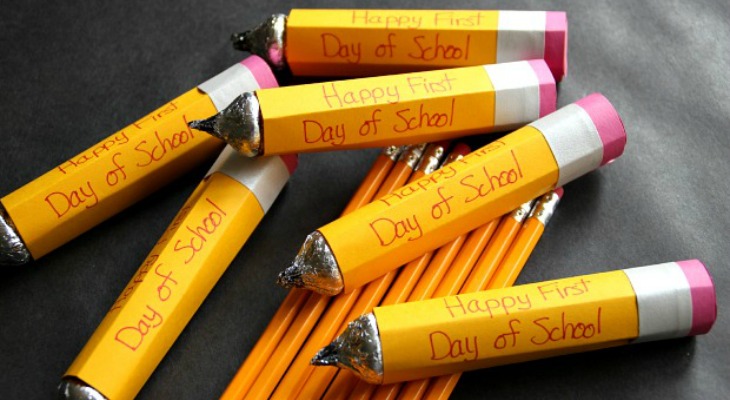 It's time to celebrate the School year! These Back to School Candy Pencils are perfect for a Back to School Party, after-school treat, or make enough to share with the class and send them on the First Day of School.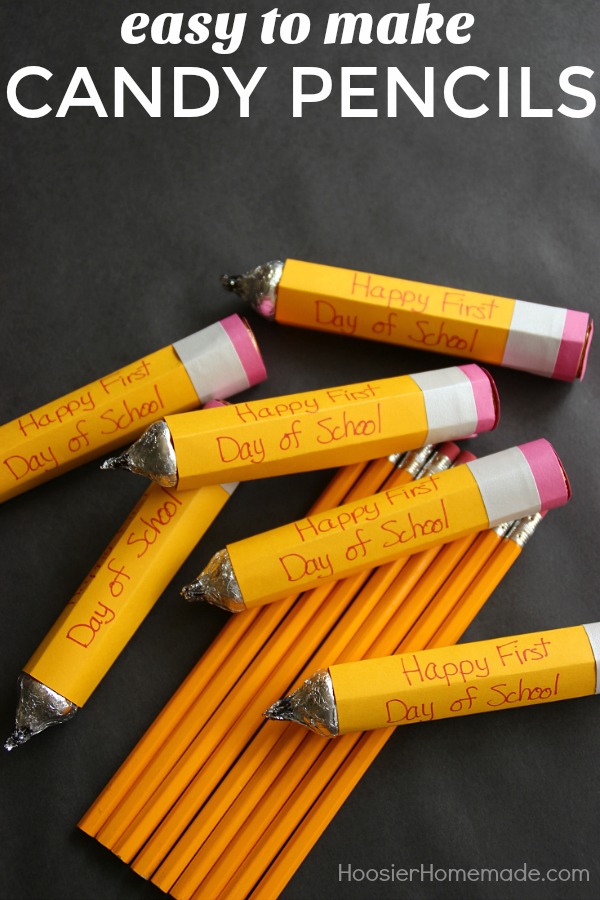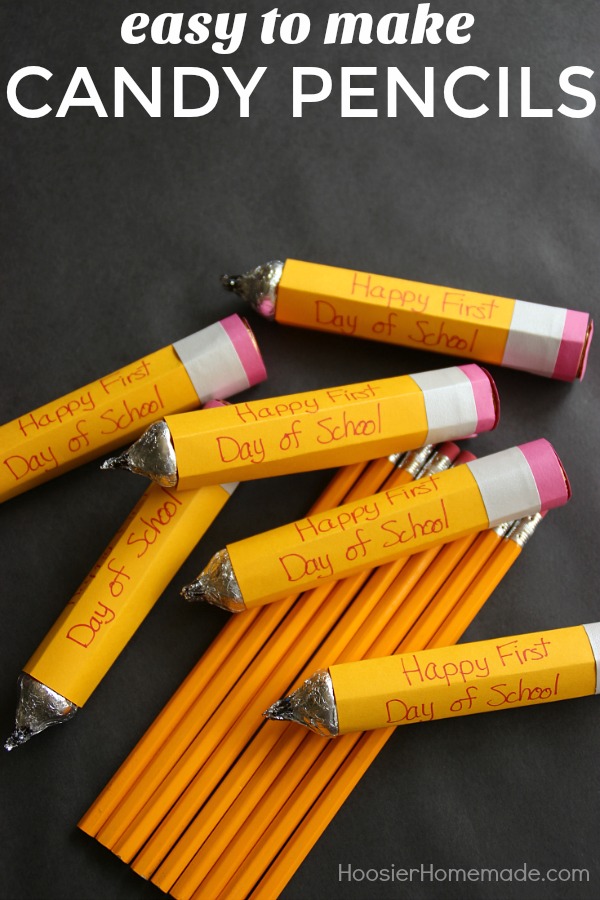 Are you all ready to send your kiddos back to school? You can make these fun Candy Pencils for Teacher Gifts, Classroom Treats and more. The kids will have a blast helping to make them too. It's definitely a busy time, but I know your kiddos will love these Candy Pencils.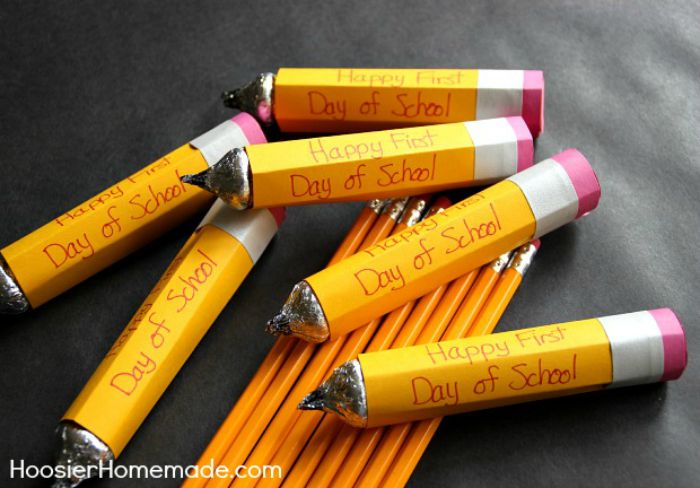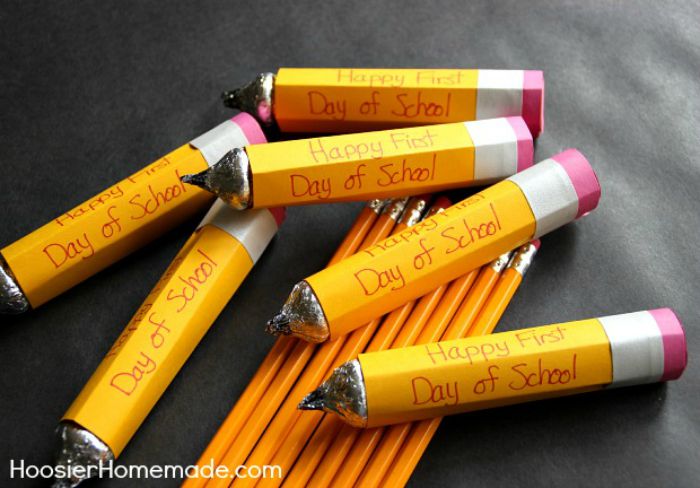 We have lots to cover so let's get started…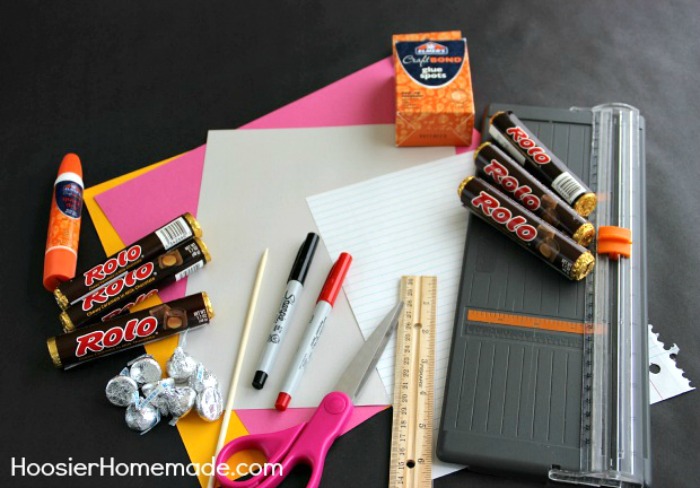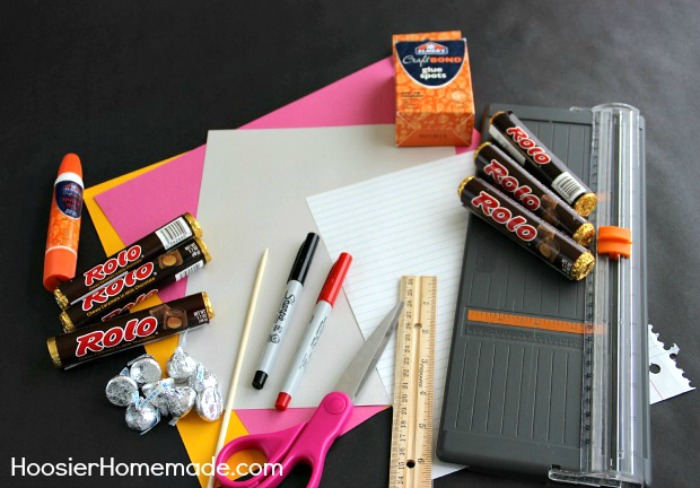 Back to School Candy Pencil Supplies
Rolo Candy – you can use prepackaged or buy individual Rolos in a bag and tape them together. We have done both and they both work.
Yellow scrapbook paper
Pink scrapbook paper
Metallic or Foil scrapbook paper
Paper cutter  (optional, but it's really handy)
Markers – black for the pencil tip and another color to write on the pencil
Adhesive – we used tape, Elmer's Extreme Glue Stick, Tape Runner
Scissors
Ruler
1 piece of lined paper to use as a guide
Large skewer or scoring tool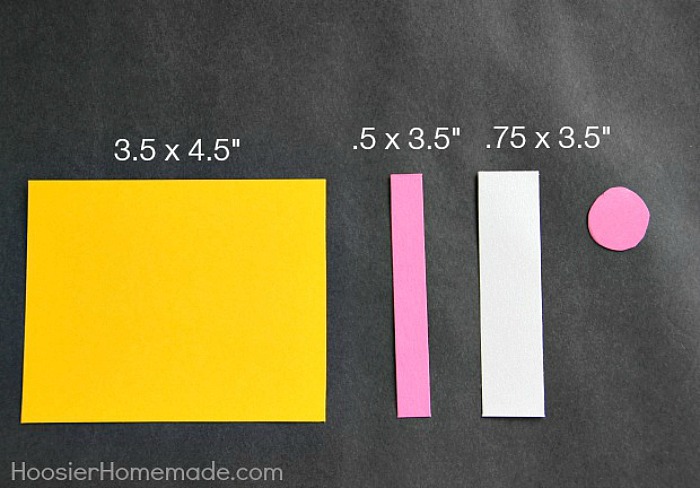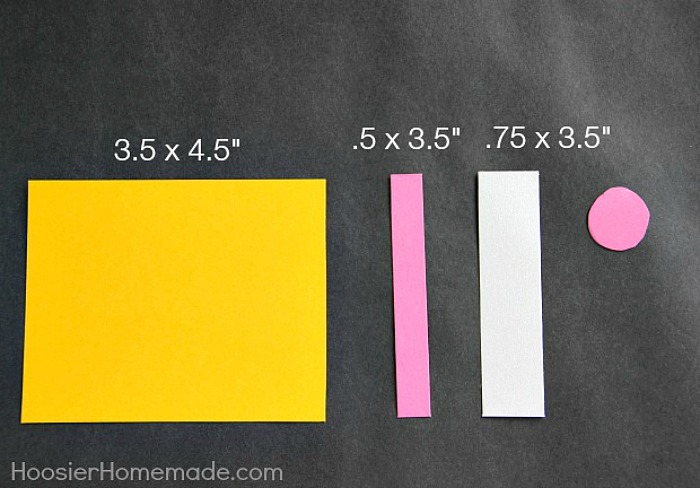 Step 1 – cutting paper
Yellow – cut  3 1/2 x 4 1/2 inch
Pink – cut  1/2 x 3 1/2 inch
Metallic – cut  3/4 x 3 1/2 inch
Circle – trace around end of Rolo candy and cut out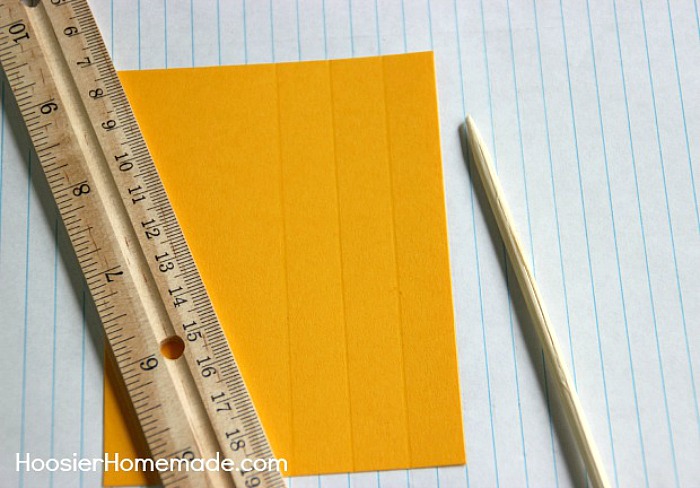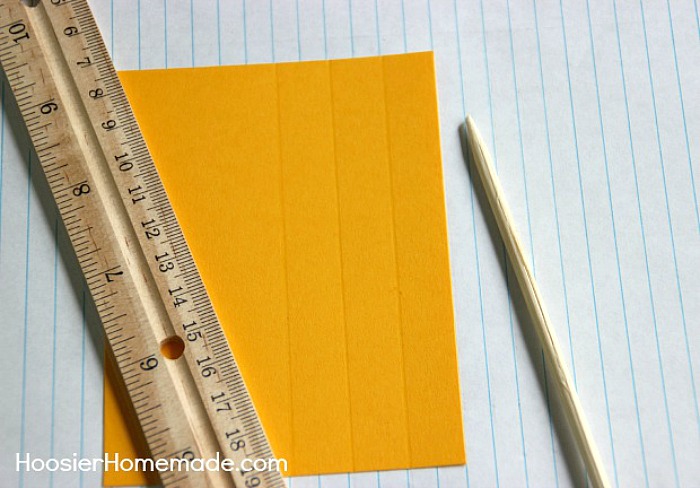 Step 2
Using the lined paper as a guide, score the long side of the yellow paper every 2 lines with a skewer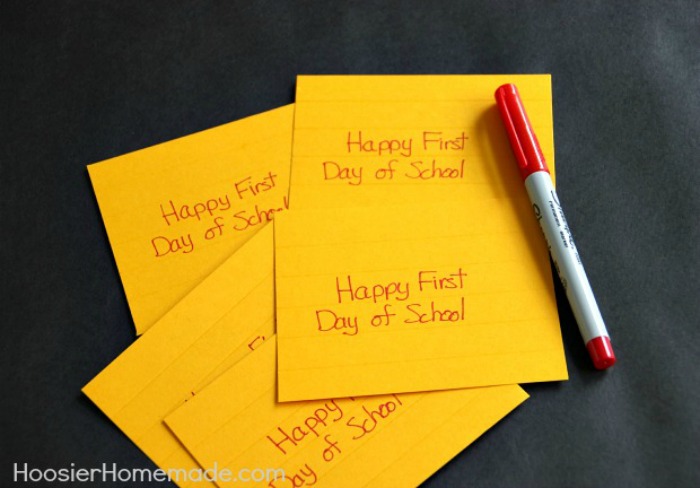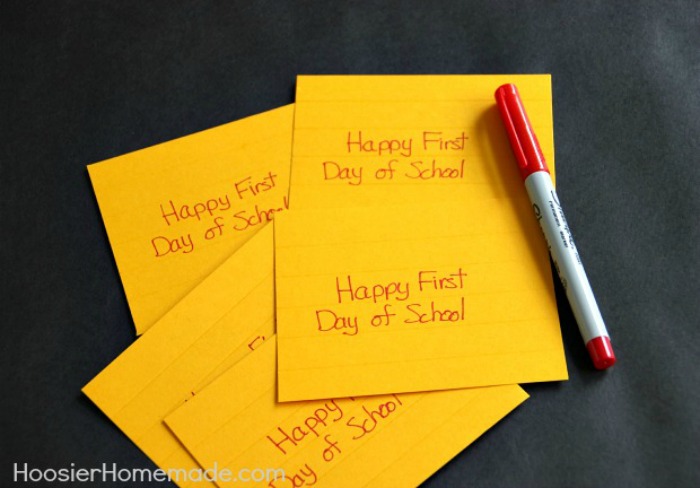 Step 3
Write in the middle of the paper
Fold on each of the scored lines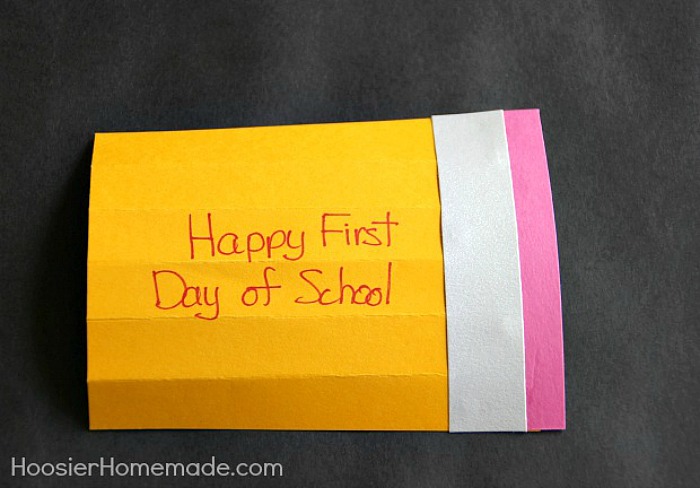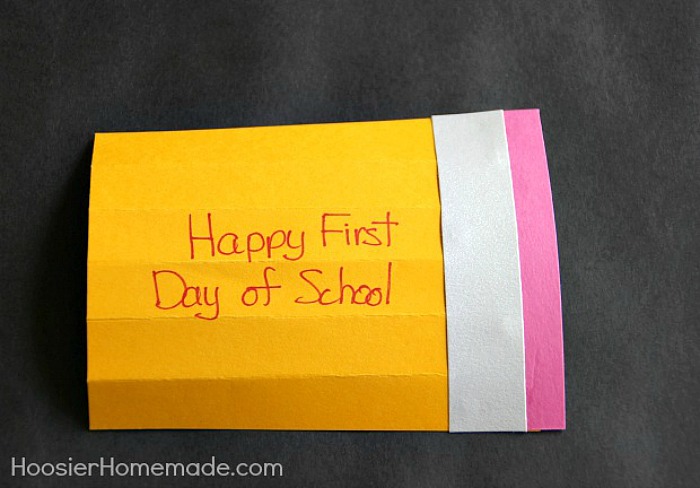 Step 4
Attach the pink and metallic pieces of paper onto the end of the yellow with glue or adhesive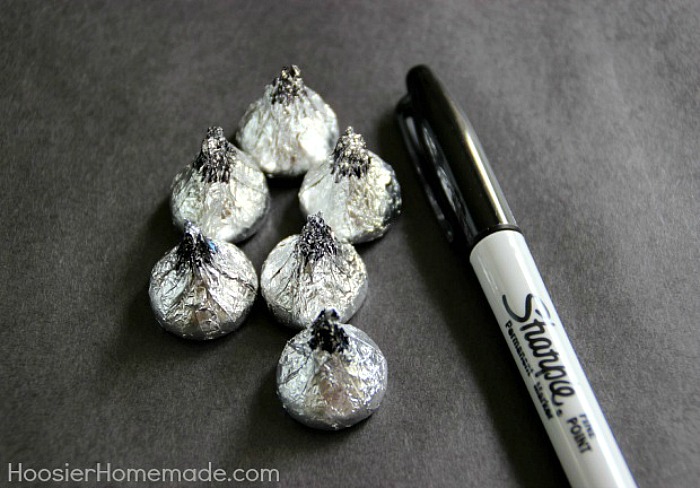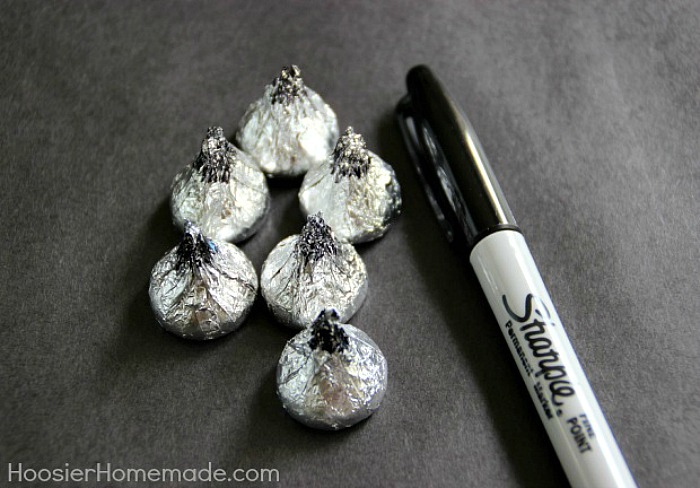 Step 5
Carefully remove the white piece of paper with Hershey on it, and color the tip of the kiss with a black marker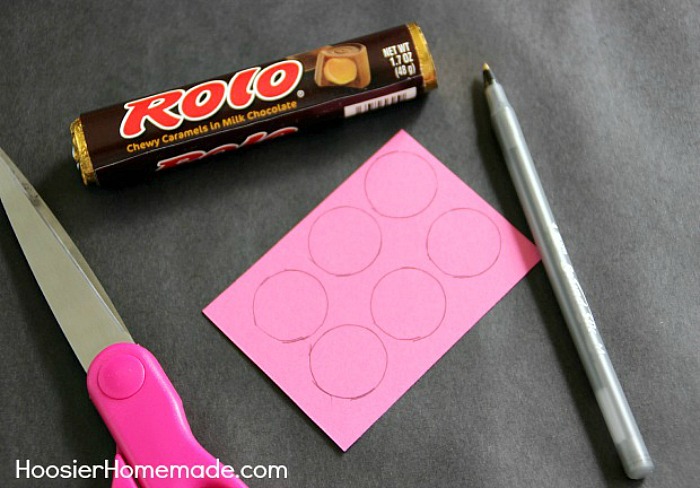 Step 6
Trace around the end of the Rolo candy and cut out the circle
Attach the circle to one end of the candy with glue or adhesive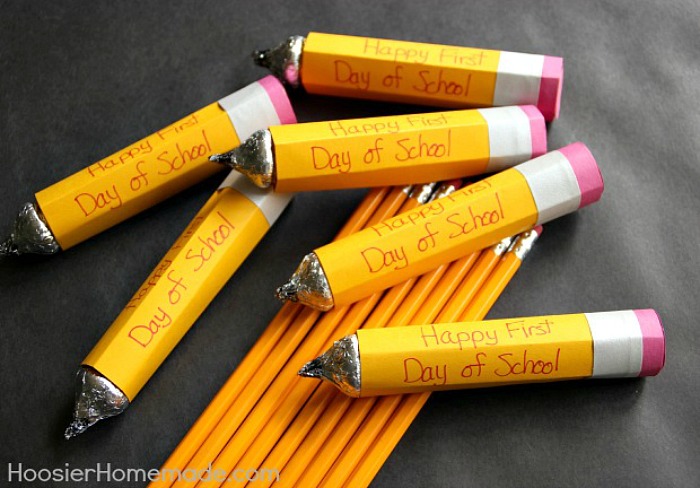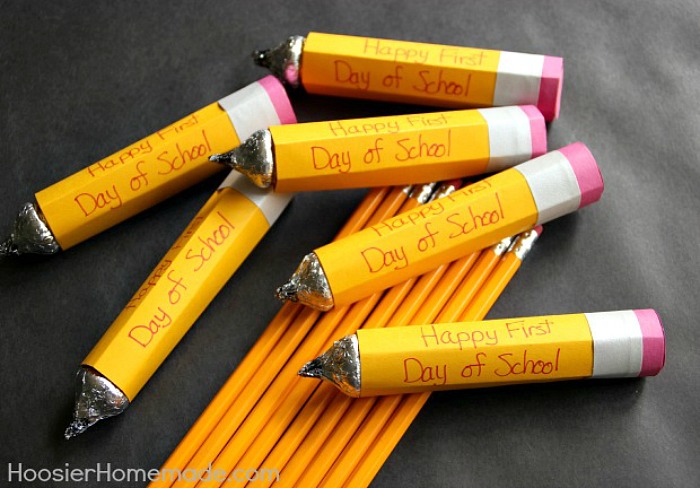 Step 7
Using glue or adhesive, wrap the Rolo candy with the paper and secure, then add the kiss.