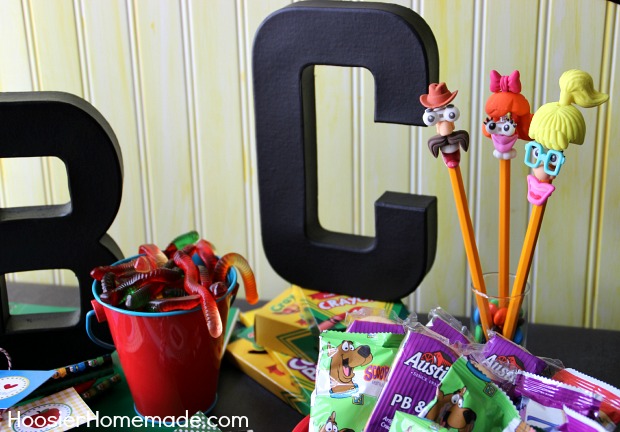 All kids and parents look forward to the beginning of the school year, so why not celebrate with this Back to School Party. It is simple and easy, but the kids will love it! Play games, make Candy Pencils, and have a snack, and there is even a special treat for the kids and their friends!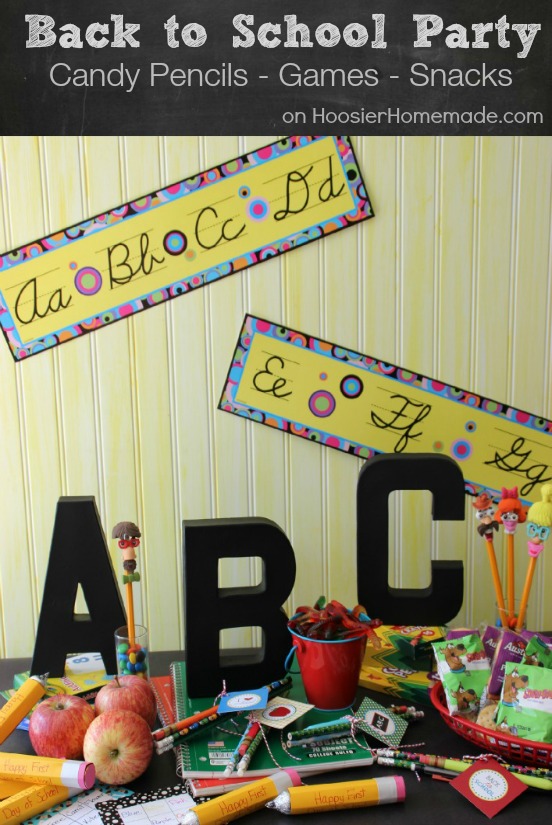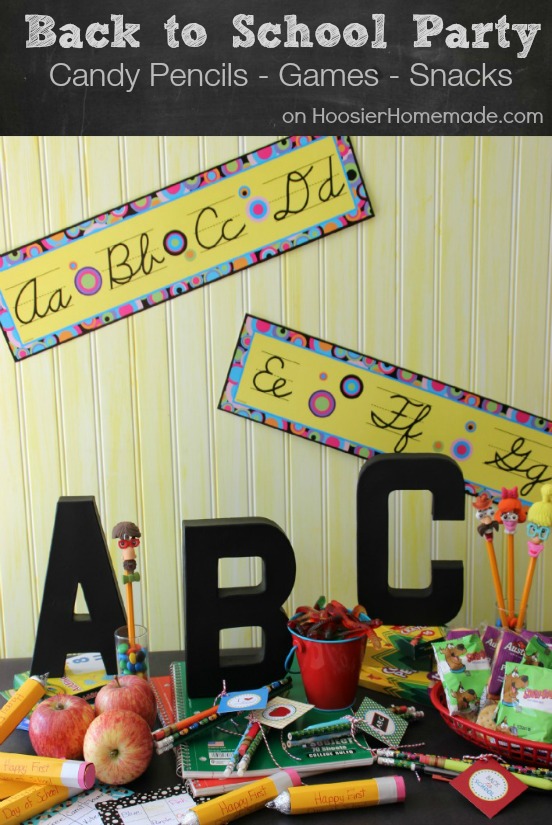 Celebrating the beginning of the school year, or even the end of the year, doesn't need to be fancy or complicated. You can put this fun party together in about 15 minutes.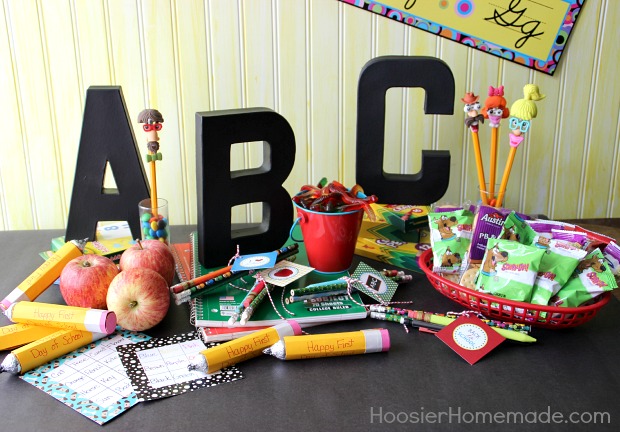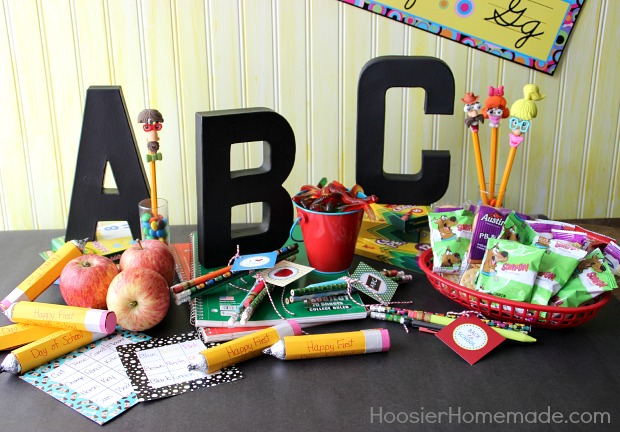 With the exception of the Candy Pencils and easy Back to School Games, everything else for this Back to School Party is store bought.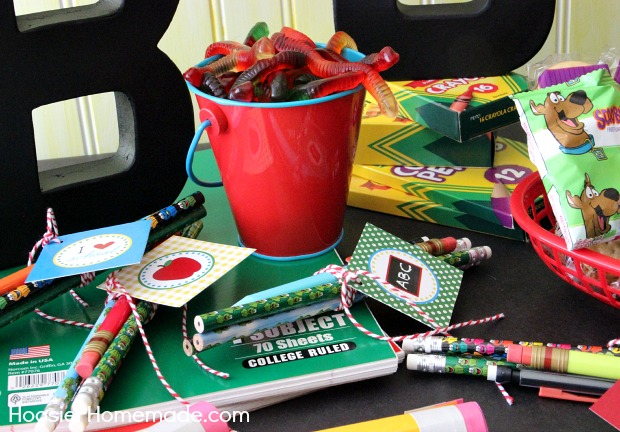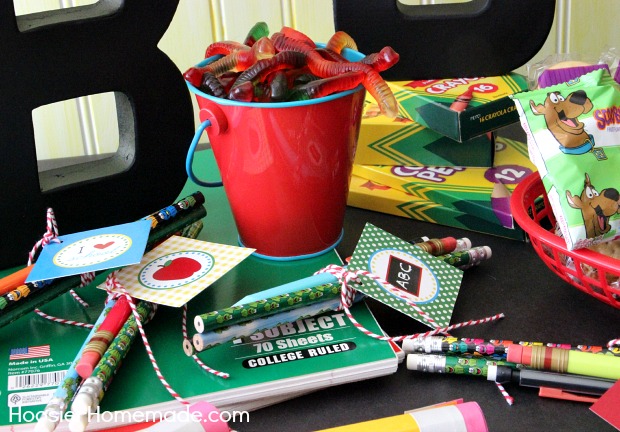 For a super easy treat, I tied several pencils together in a bundle and added a fun tag to them. You can grab the FREE printable tags for yourself!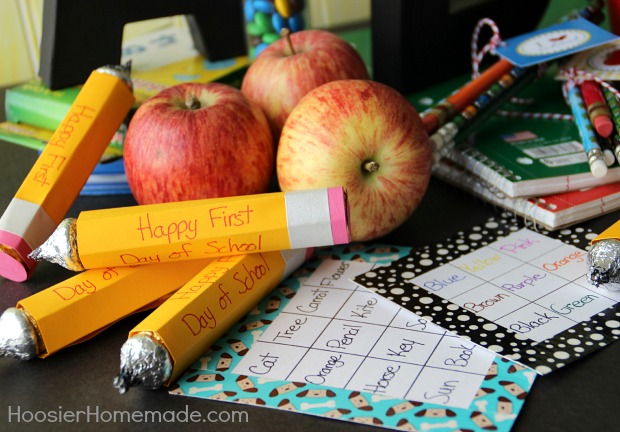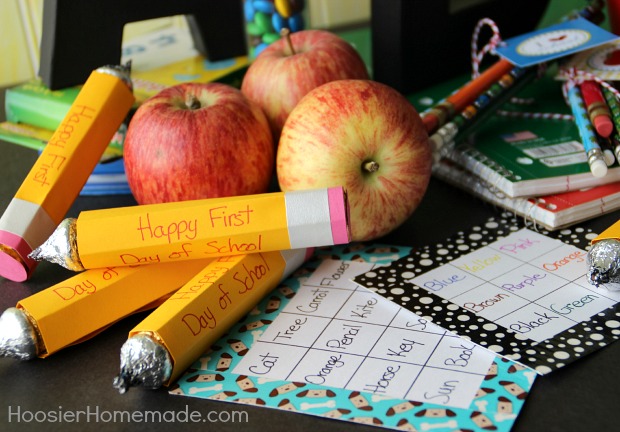 With just a few supplies, you and the kids can make these Candy Pencils to enjoy at the party or for a fun take home treat. The games are also easy to put together and can be customized for the age group you have.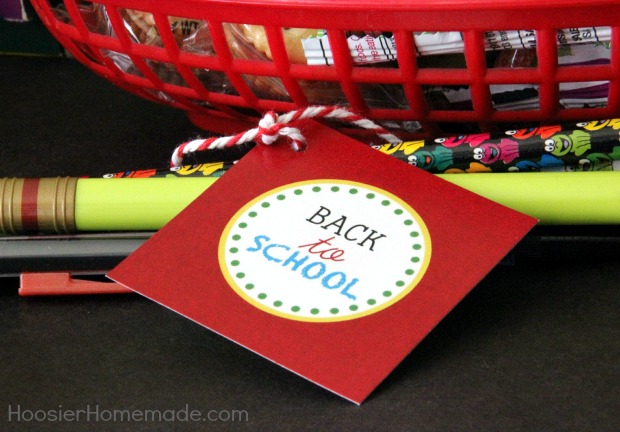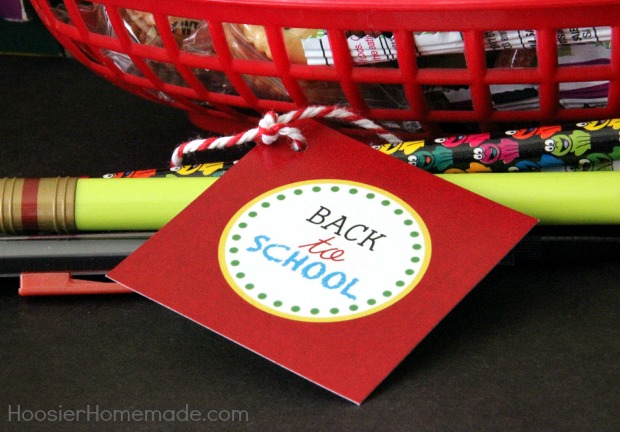 The Back to School Printable Tags are free, head on over and grab your set!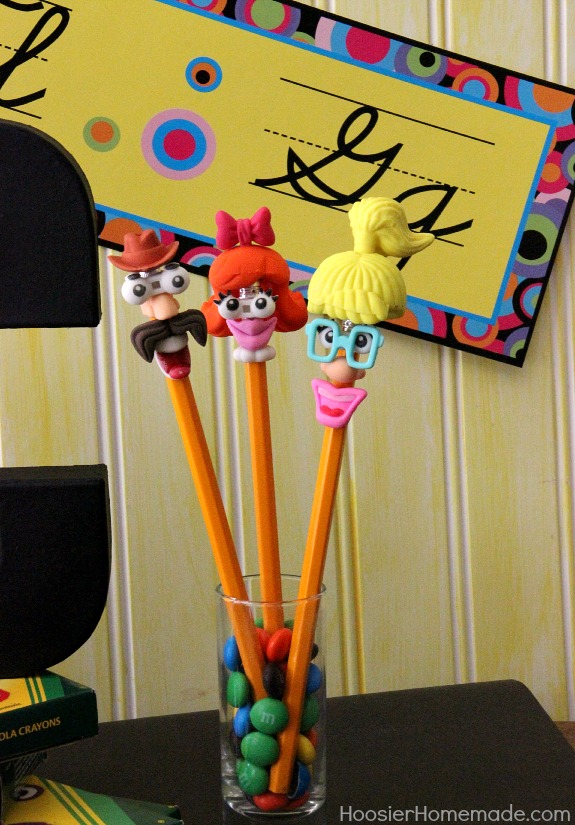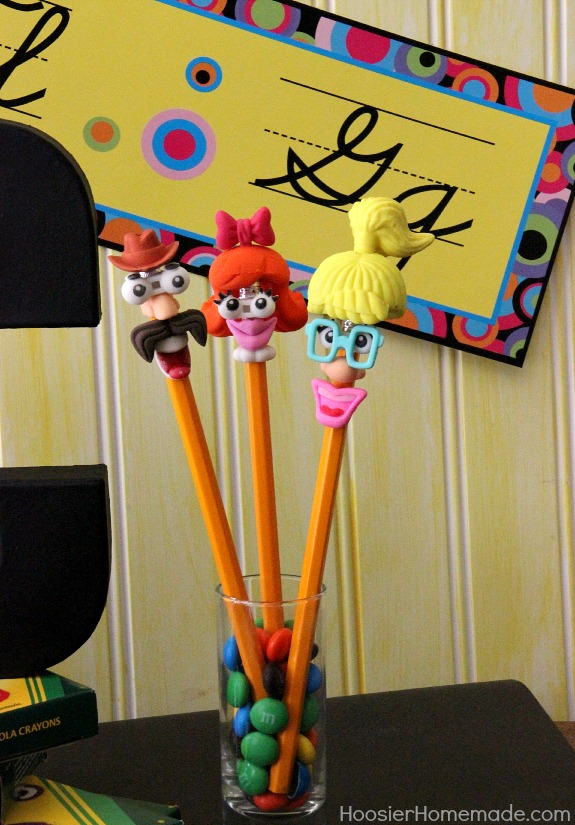 These pencil topper erasers are my favorite thing! They remind me of the Mr. Potato Head game. I found them in the Office Supply area at Walmart. You can use them for decoration and then as a take home treat, as well.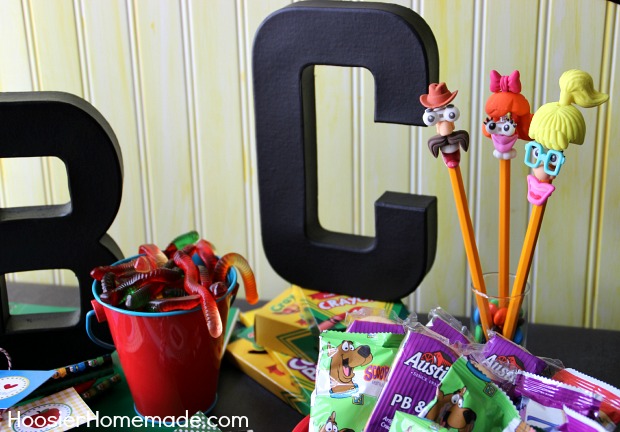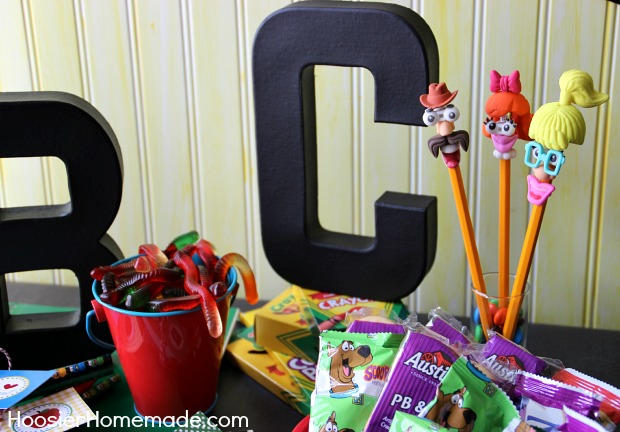 The cardboard letters are simply spray painted with chalkboard paint or you could also use flat black paint if you don't plan on marking on them with chalk.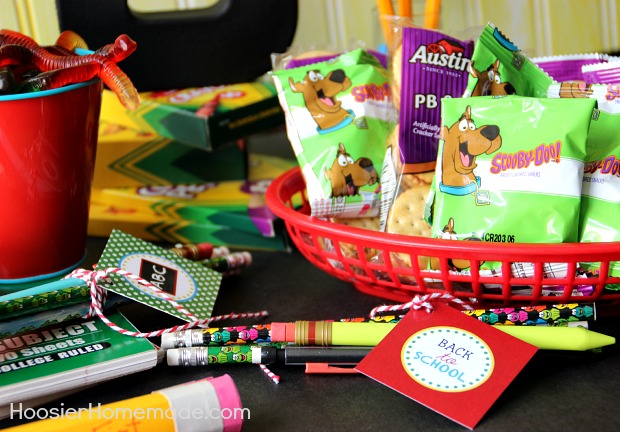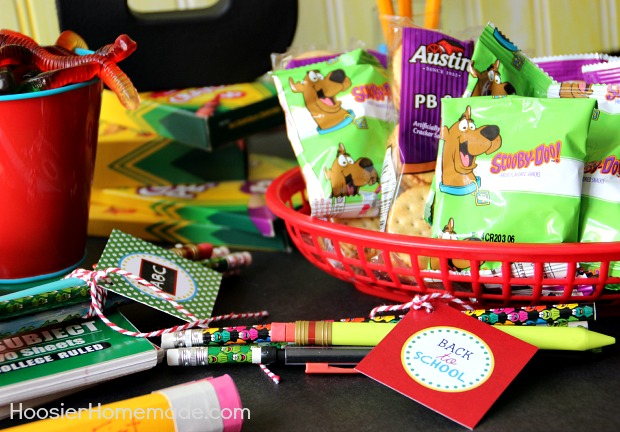 For the basket of treats, I just went to the pantry and pulled a few snacks out – crackers, granola bars and fruit snacks, they are always a hit.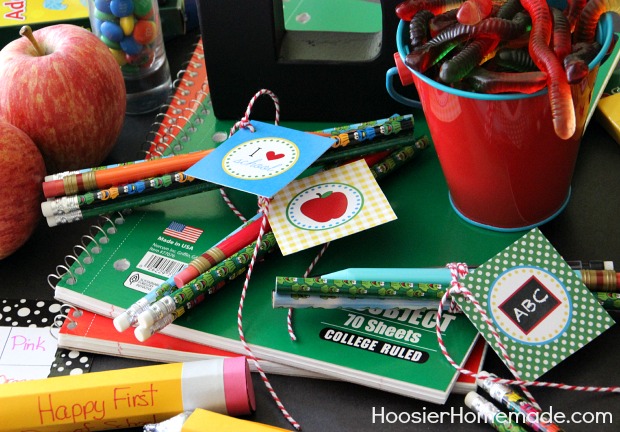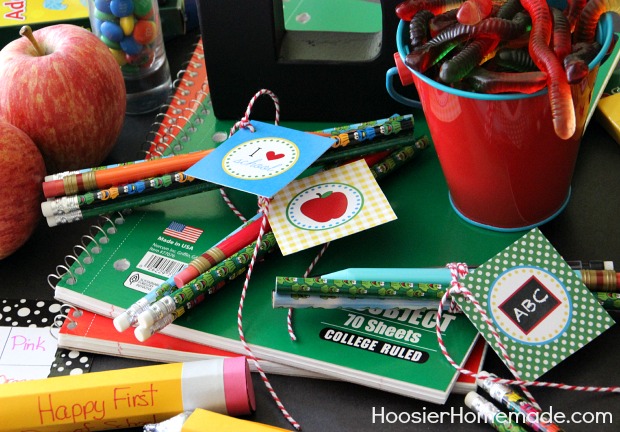 Apples and Snacks from Walmart
Pencil Erasers from Walmart