Welcome to the 100 Days of Homemade Holiday Inspiration! Each year we share 100 ideas to make your holiday season more fun, festive, and delicious! Do you love to DIY gifts? We do, and our favorite are always Mason Jar Gifts! From food to fun, there is a mason jar gift for everyone on your list!
Welcome to my favorite time of the year – 100 Days of Homemade Holiday Inspiration! If you are looking for over 400 ideas, head to our 100 Days page– filled with ideas from the last 4 years! Finding fun or easy gift ideas is always hard, but mason jar gifts are fun, portable, and we have the perfect gifts for everyone on  your list!
Sign up to receive a weekly email full of Holiday Inspiration 
100 Days of Homemade Holiday Inspiration – 2017
Mason Jar Centerpieces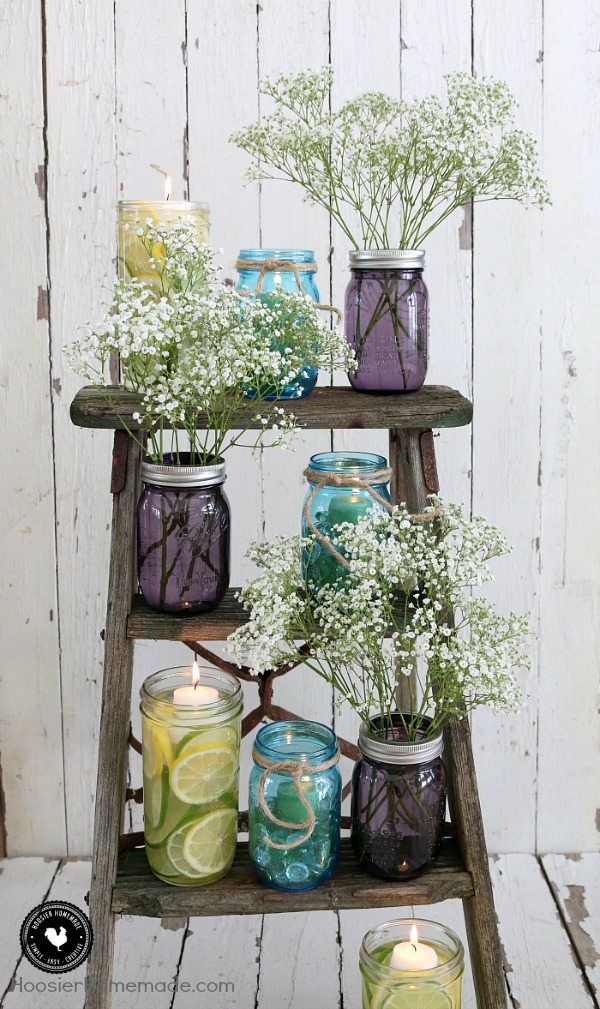 The perfect hostess gift or teacher gift, these mason jar centerpieces come together fast! Grab some flowers from the grocery store or a few candles to complete the look. Having the centerpiece already taken care of makes entertaining so much easier!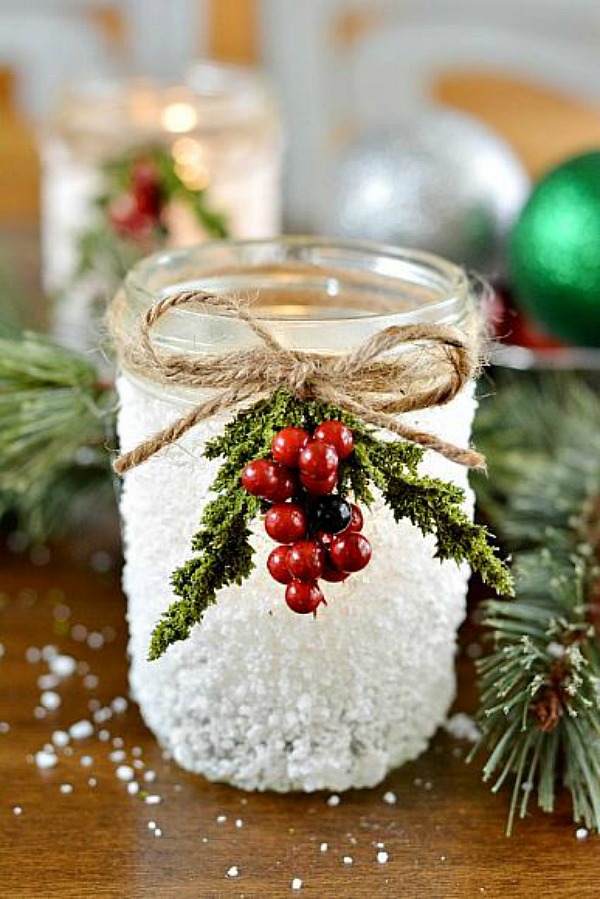 This snowy mason jar is the perfect gift for several people on your Christmas list. It's simple and doesn't require many supplies.
Homemade Fudge Sauce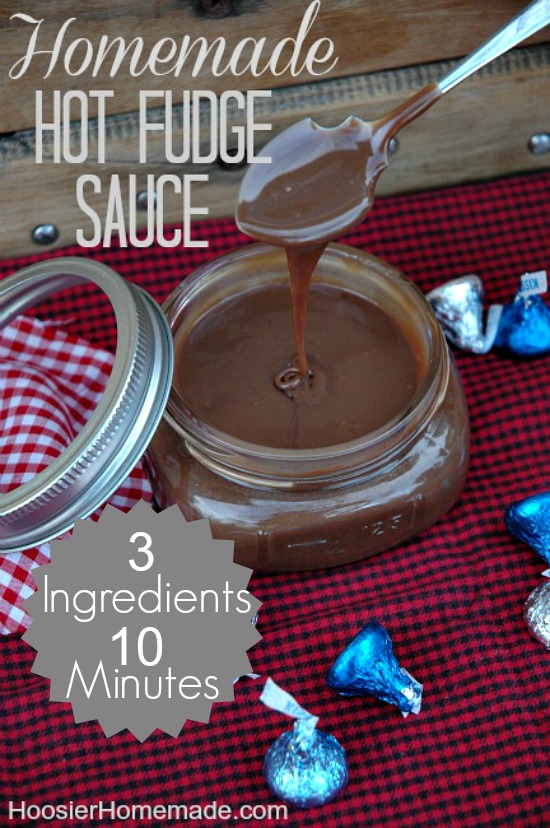 The holidays are a time to indulge and this Homemade Fudge Sauce is perfect on top of ice cream, cakes or pies. With only a few ingredients and a little time, you can make a big batch of fudge sauce. Portion it into mason jars, top with a bow, and you are ready for gift giving!
Chalk Paint Mason Jars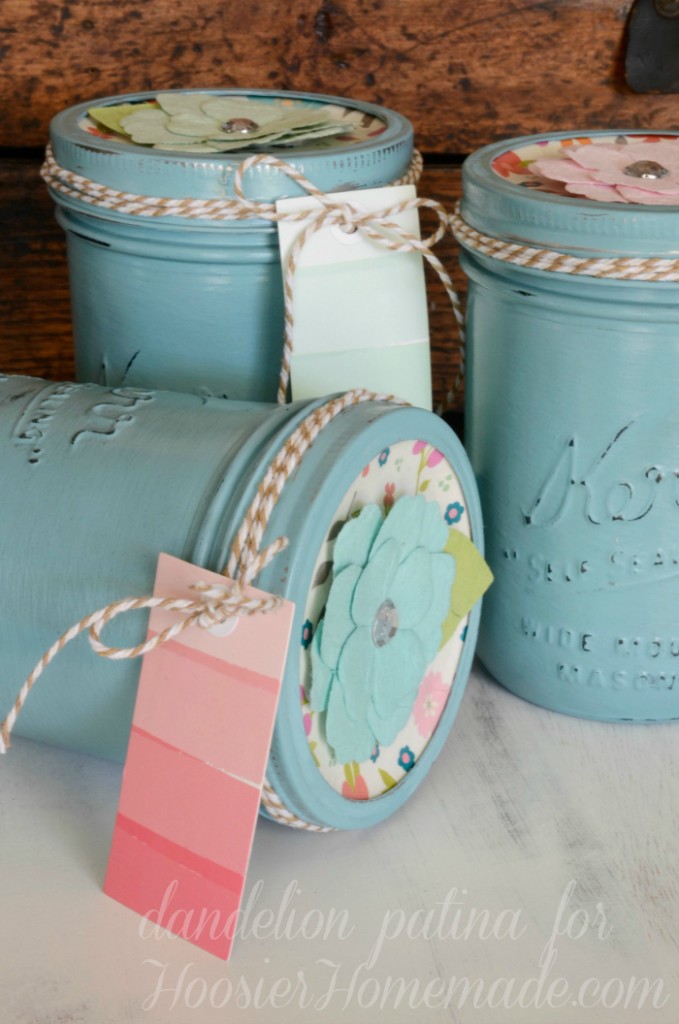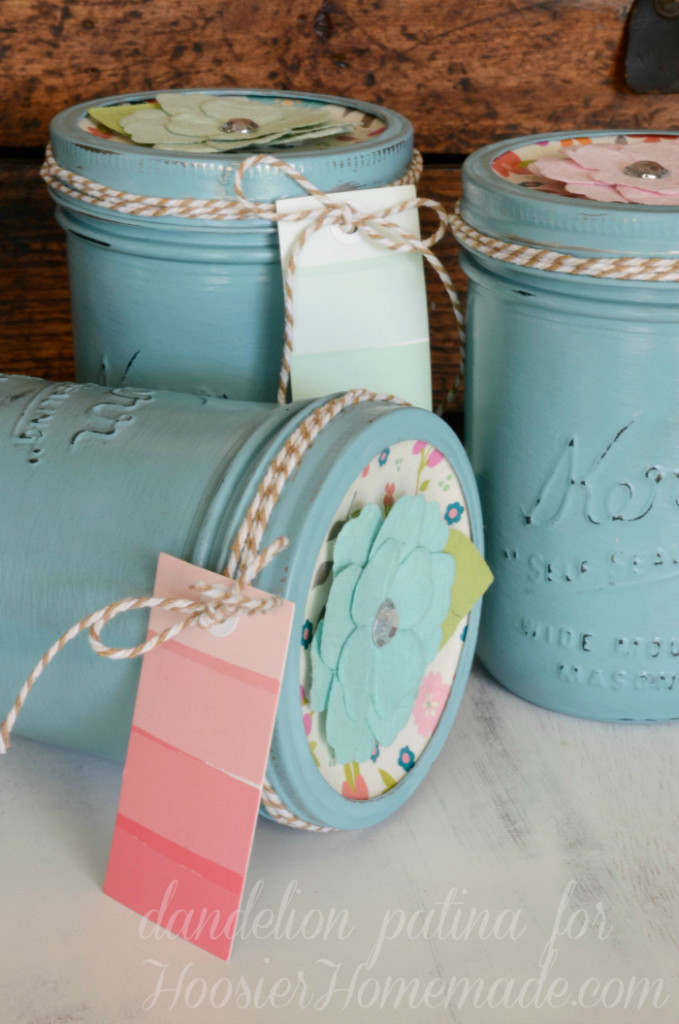 Chalk paint mason jars are a fun and easy project that you can personalize for everyone on your list! Choose your paint colors, lid fabric and other embellishments to match each person's style- they will be amazed at your thoughtfulness. Everyone can use a little organization in their life and these jars will help!
Cupcakes in a Jar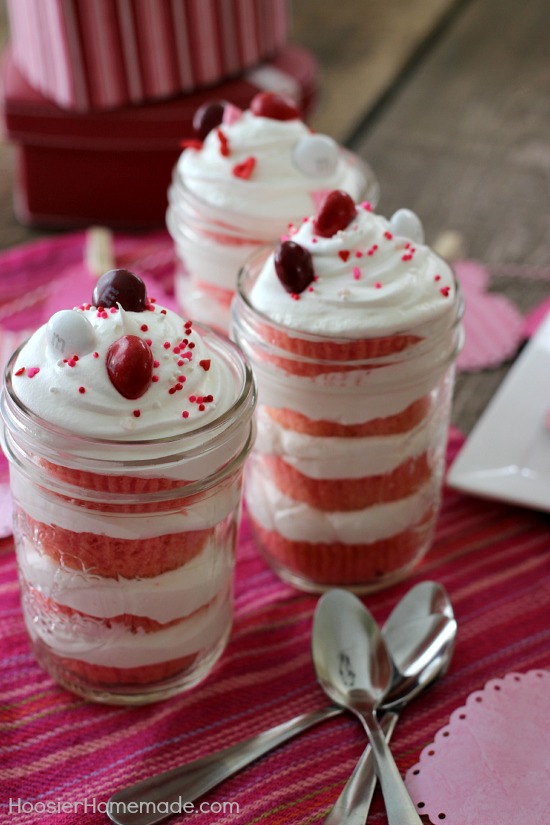 Cupcakes are a holiday staple around here, but they are hard to send home with guests! Make these cupcakes in a jar instead and use them as party favors, neighbor gifts or teacher gifts! You can make these cupcakes red, green, white or even alternate colors. Add your favorite holiday sprinkles for a little fun!
Cookie Gift in a Jar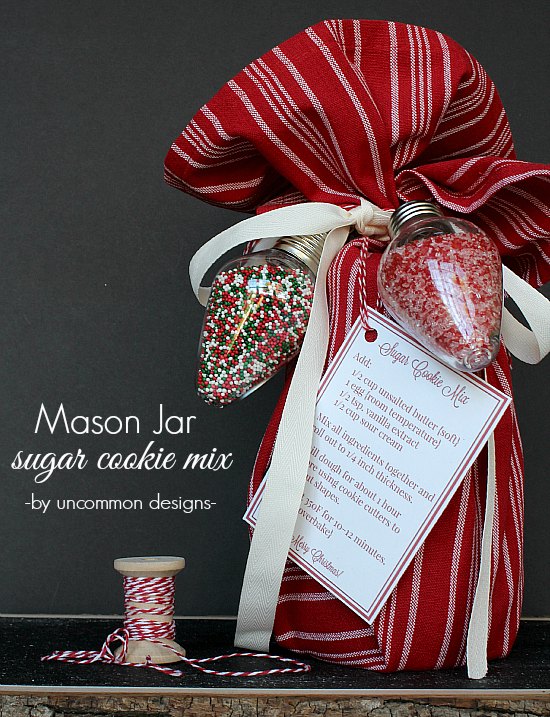 I love this unique gift idea! Combine the dry ingredients to your favorite cookie recipe and leave the recipe for the rest! The sprinkles in the Christmas lights are my favorite part! Grab the instructions here!
No Bake Gifts in a Jar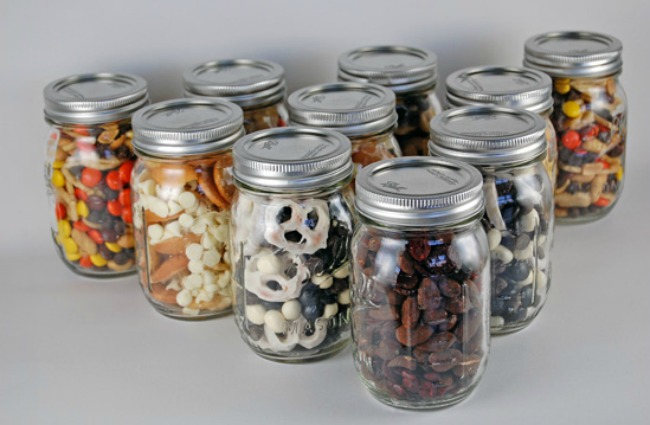 Sometimes the best gifts are giving our favorite treats! Try filling a mason jar with Christmas Candy Crunch, Homemade Gum Drops, Peppermint Fudge, or Cookie Dough Truffles. Or try of these snack mixes!
Peppermint Pampering Gift in a Jar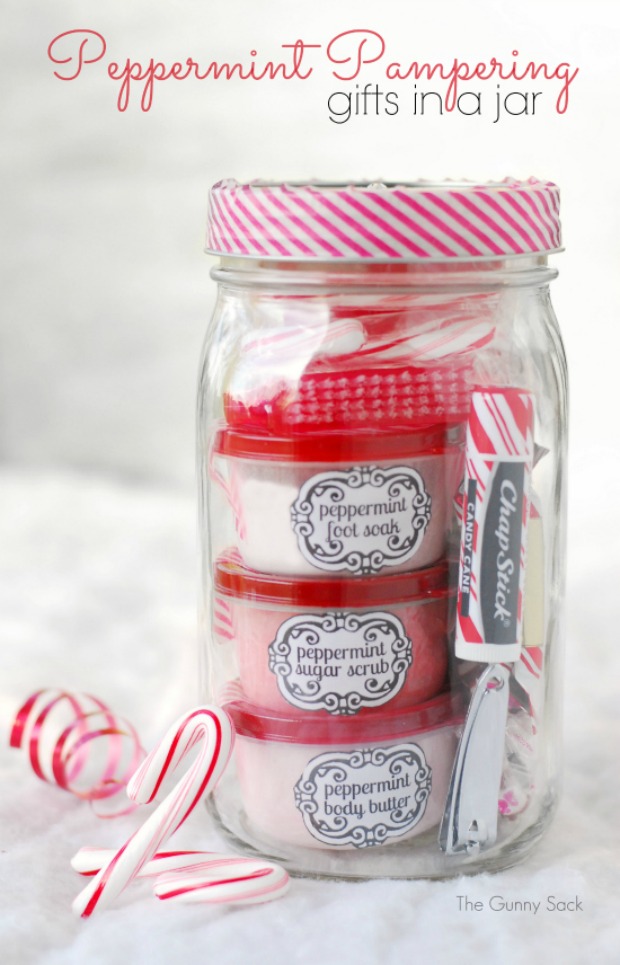 This Peppermint Pampering Gift Set is perfect for anyone on your list in need of a little rest and relaxation! I love that the Peppermint scent is so Christmasy, but can be used well into the new year!
Star Wars Mason Jars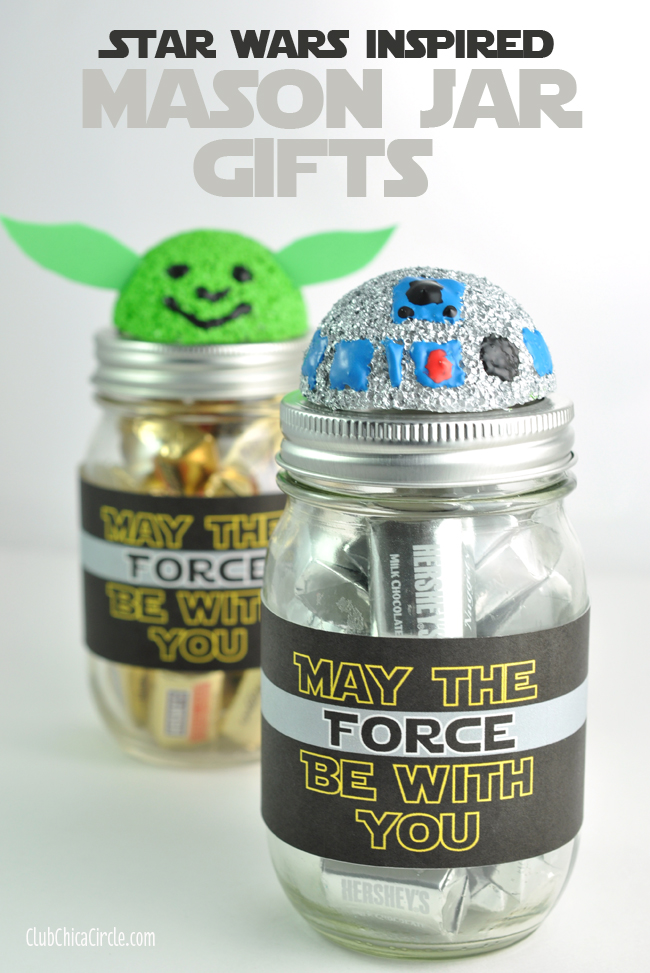 Do you have a Star Wars lover on your list? These Star Wars themed mason jars are perfect to fill with their favorite sweet treat, movie tickets or other trinkets. They would even be great in stockings!
For the Pets
When I stay with friends who have pets, I love to make these dog treats and put them in a mason jar! It keeps them fresh, and lets everyone know that I'm thinking about them!
Mason Jar Vases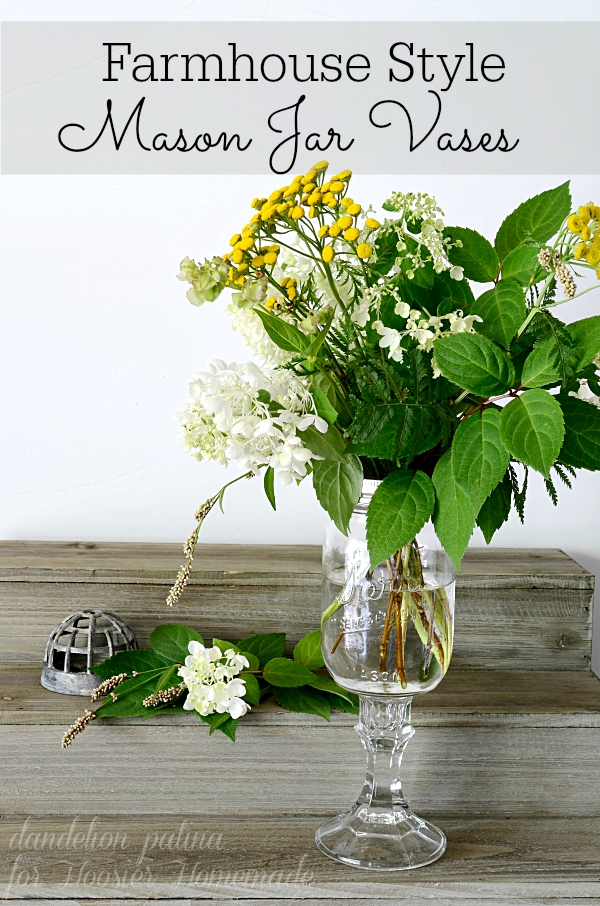 Another great idea for the entertainer on your list! These mason jar vases look great on any table and can be filled with vase filler for any season. I love a gift that keeps on giving!
DIY Succulent Planters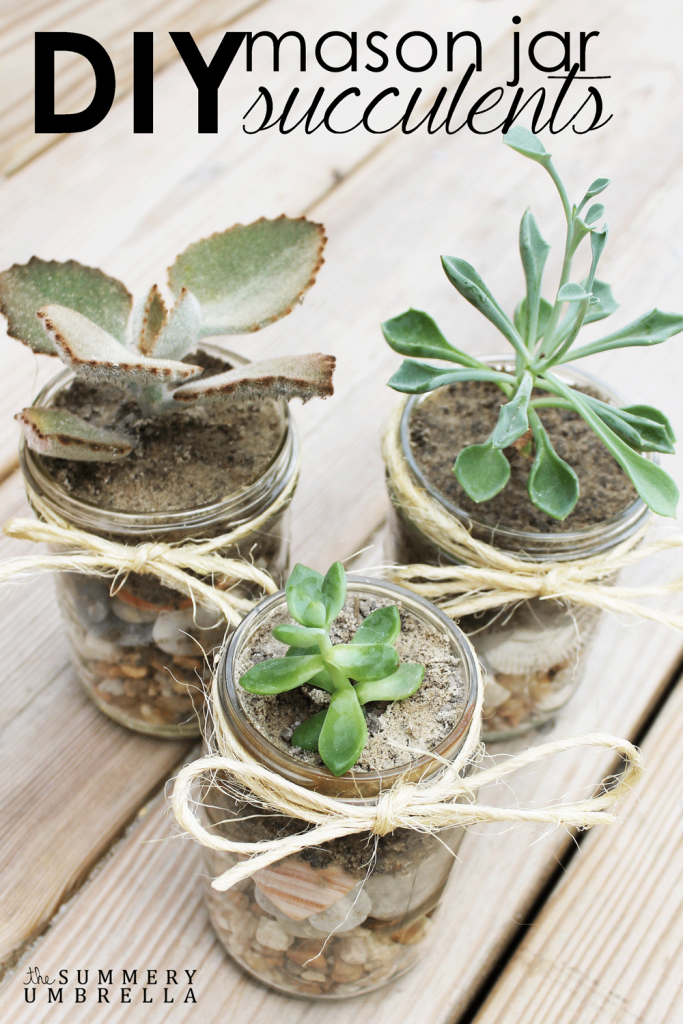 I love succulents! They add greenery to any space, give a little bit of life to a room and are easy to take care of. Make these succulent planters for anyone on your list! And here are a few tips we have for building and planting a whole succulent garden.
Chalkboard Labels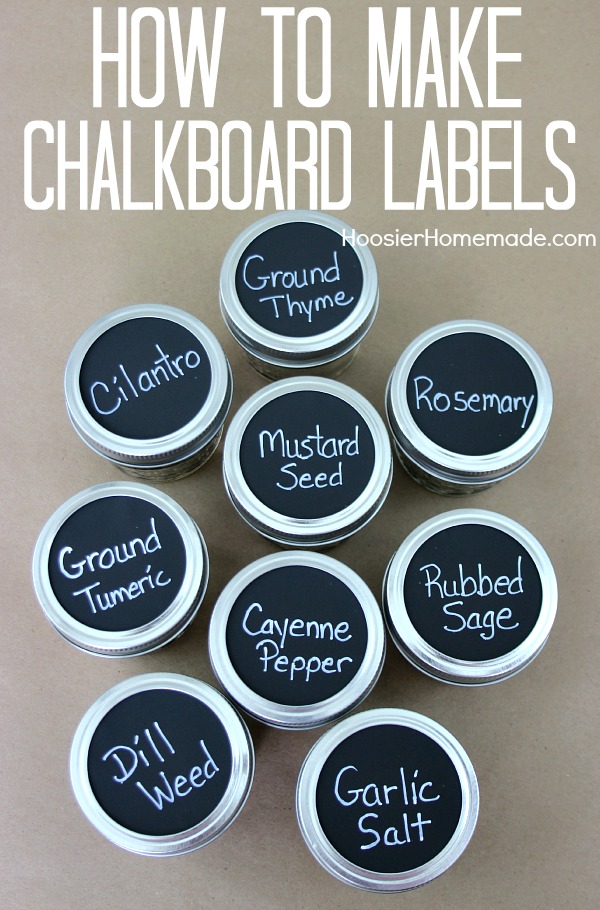 These chalkboard labels are so fun that I had to include them! Create your own spice set, sprinkles for the whole year, or corral any other little knick knacks! The gift that keeps on giving!
What's your favorite? Do you have any other mason jar gifts you love to make?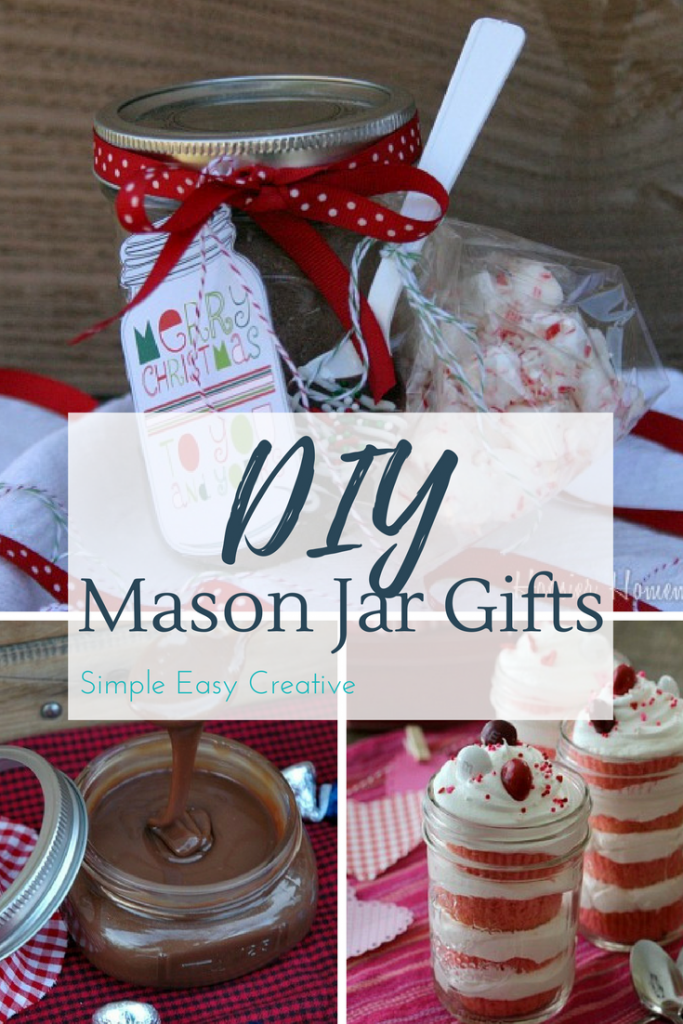 Want more inspiration? Find our 2017 posts below, or click on the main graphic for over 400 ideas!