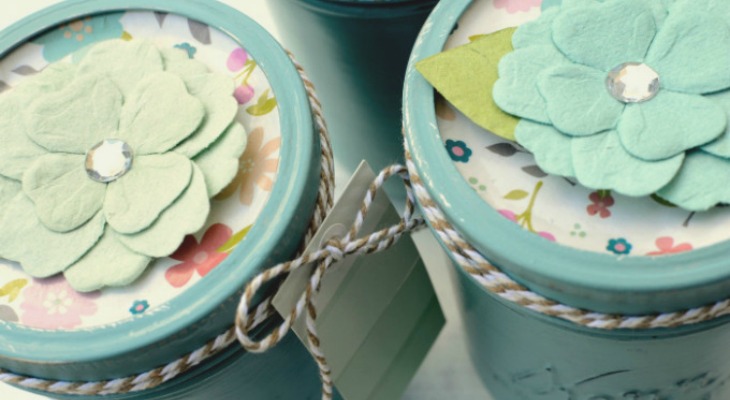 These embellished Chalk Paint Mason Jars are perfect for Mother's Day, Teacher's gifts, even a special birthday gift. They are easy to make with simple supplies.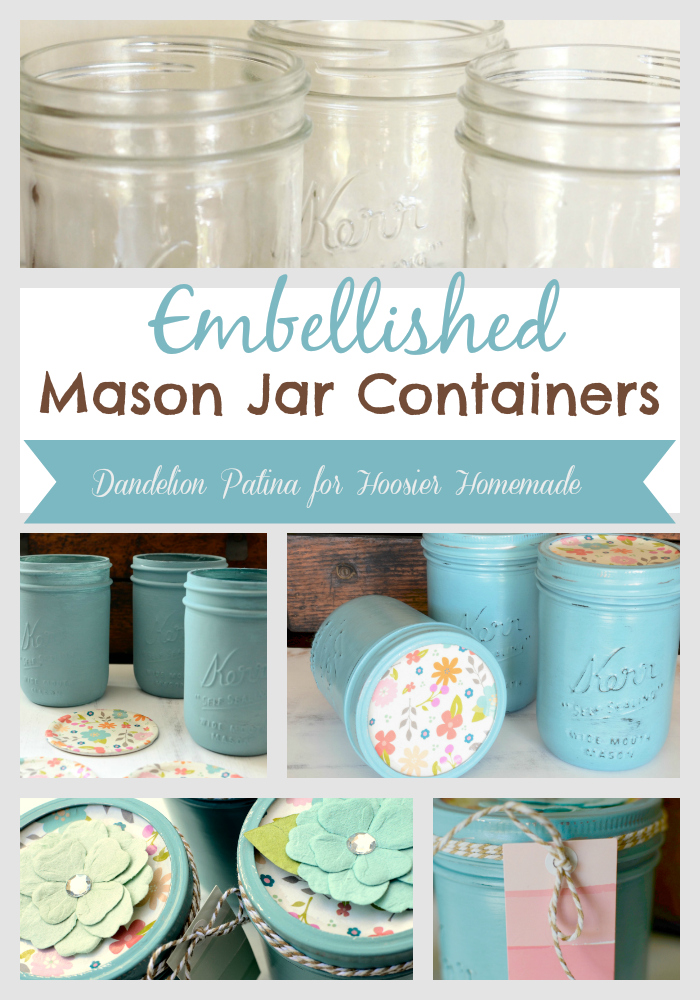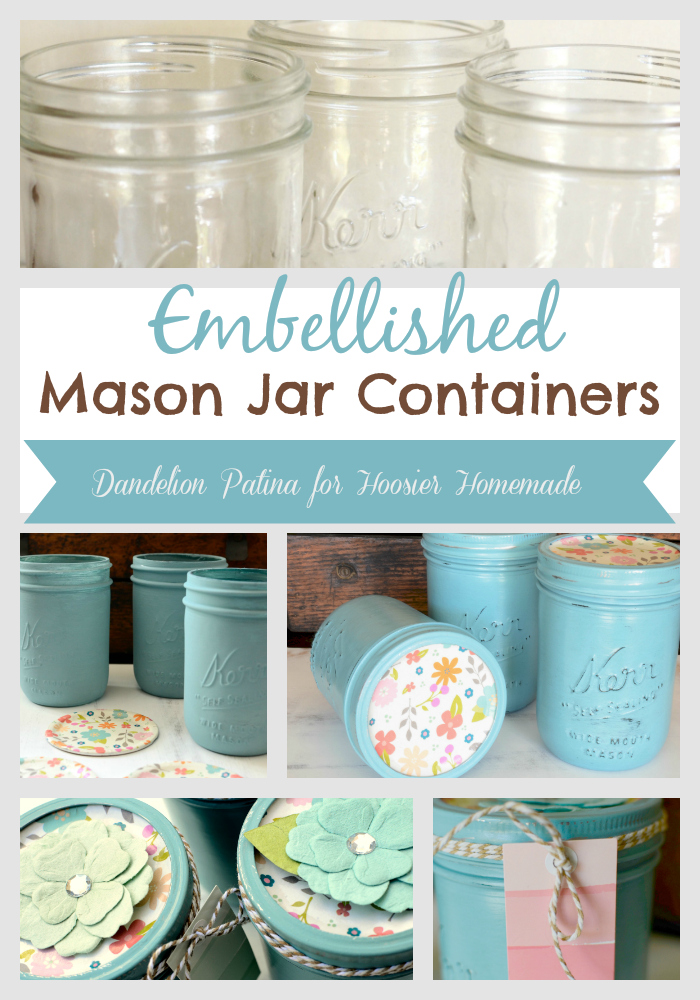 Are you ready to get busy with some chalk paint?
I have a simple DIY chalk paint mason jar project to share with all the wonderful Hoosier Homemade readers today! But, first I would love to introduce myself. I am Michelle and I have a little blog called Dandelion Patina. I started the blog to share some of my creative ideas to hopefully inspire others to just dig in and try it. I also started this journey for accountability to complete projects. Design wise, I tend to love most aspects of farmhouse style-specifically beachy farmhouse. I love all things aqua and if it has rust and a chippy finish, you can bet I will have it in my decor. On the personal side of things, I am married and have two daughters. I also share our home with two beautiful rescued fur kids, a golden retriever and yellow lab. Nothing makes life better than having a wagging tail or two greet you at the door! Right?
To start this chalk paint mason jar project, first start with the materials list. This can be altered to your taste and color choices.
Materials:
Clear glass mason jars
Annie Sloan chalk paint, the color Provence was used.
Hazel & Ruby patterned paper
Modge Podge
Poly to seal
Paint brushes, large and small
Sanding block to distress, if desired
Embellishments: Bakers twine, flowers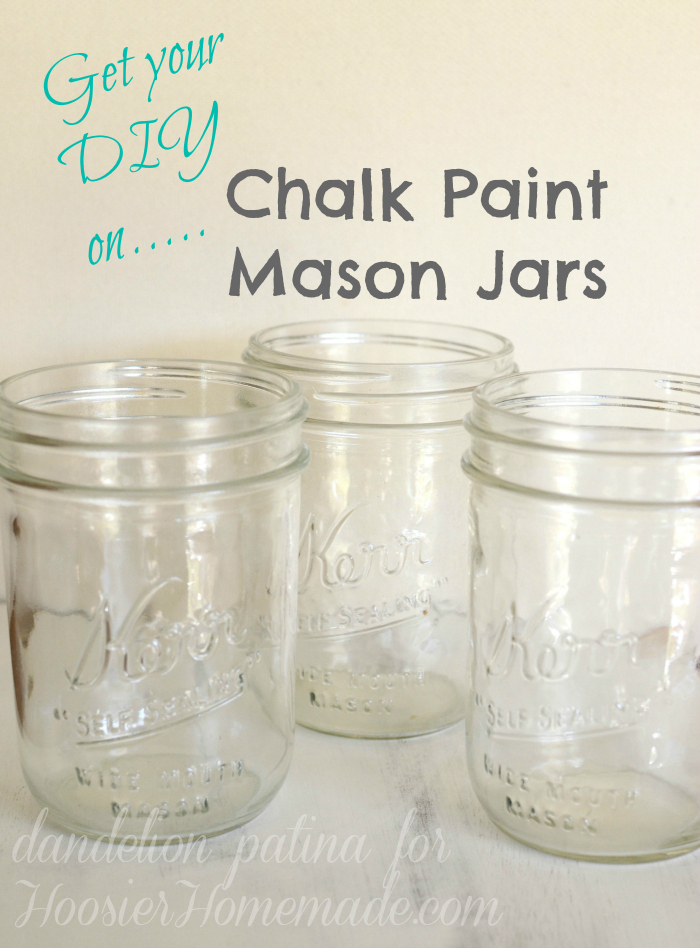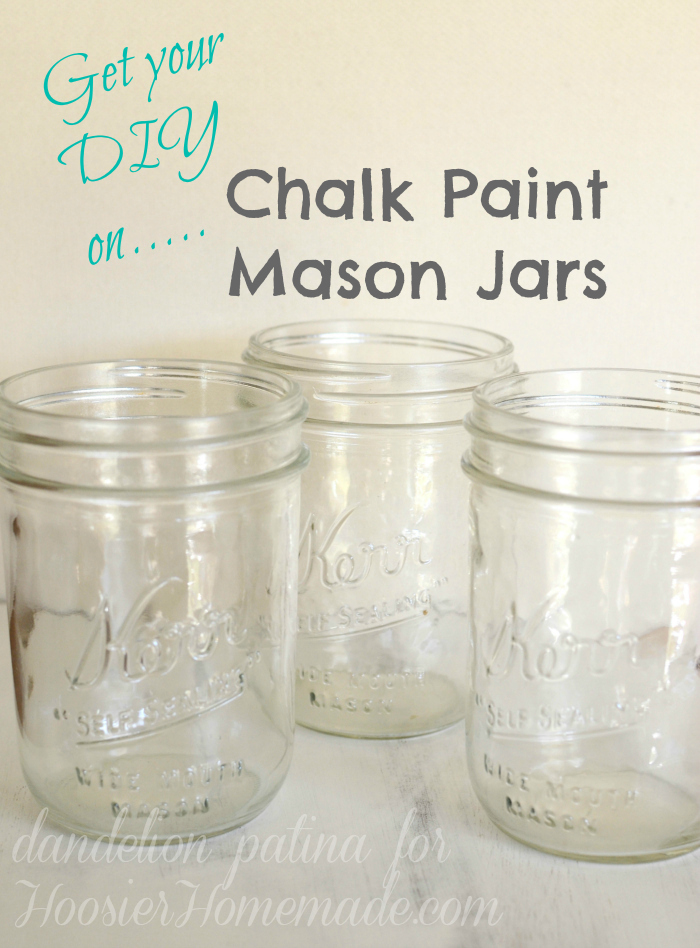 Begin by painting the glass jars. Paint a first coat and let dry for an hour. Then apply a second coat.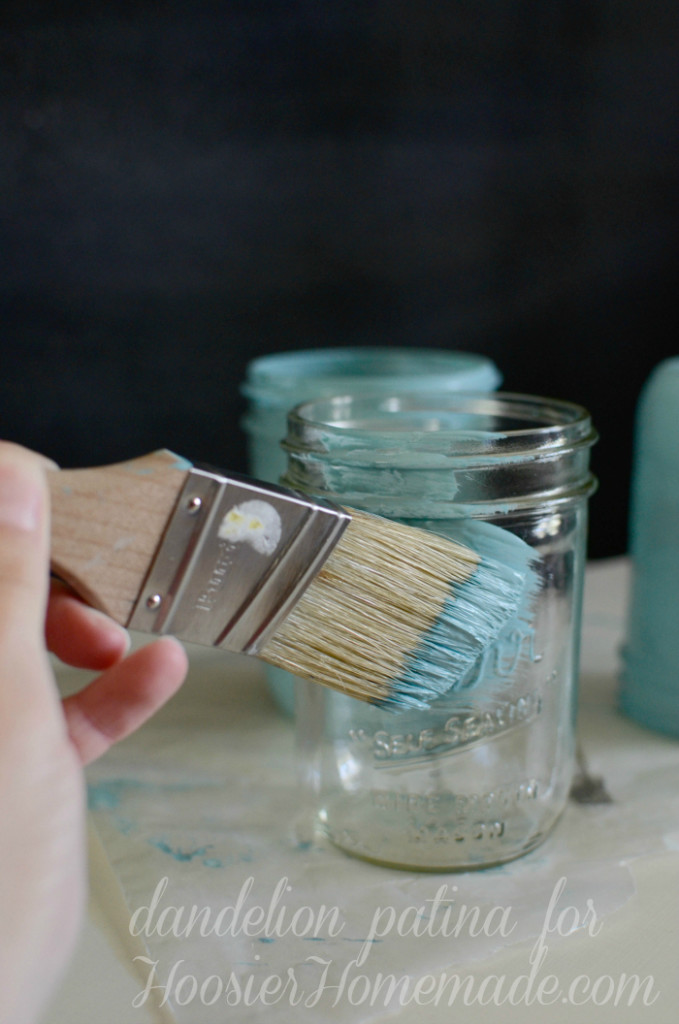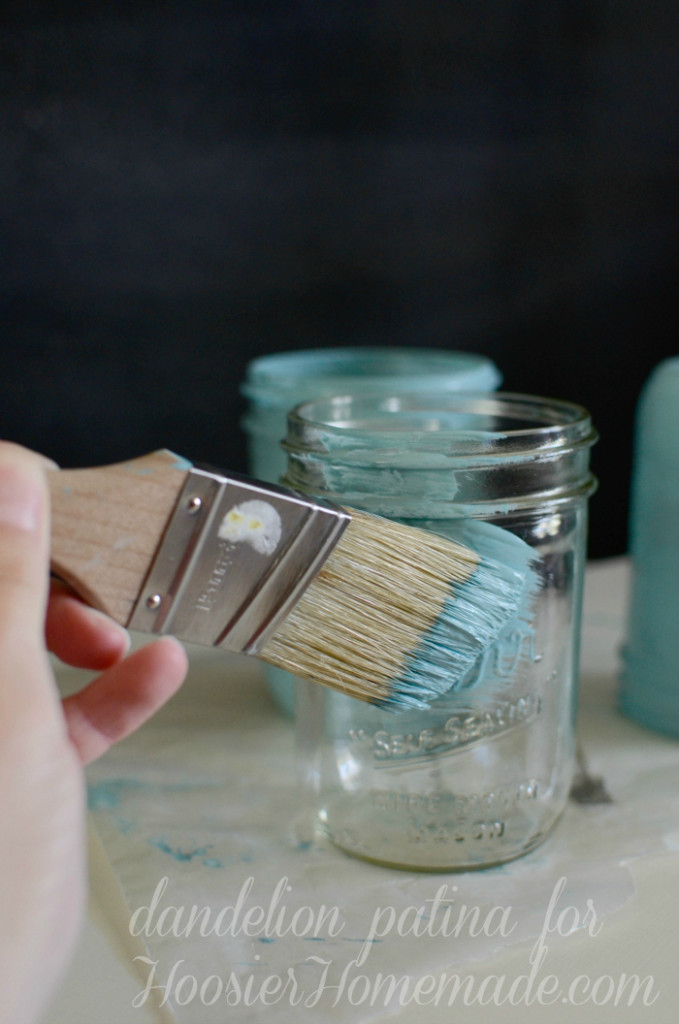 While the jars are drying, cut out the paper that will be decoupaged to the jar lid. Then place glue on top of lid-start smoothing out the paper from the inside of the lid out towards the ends. Let dry.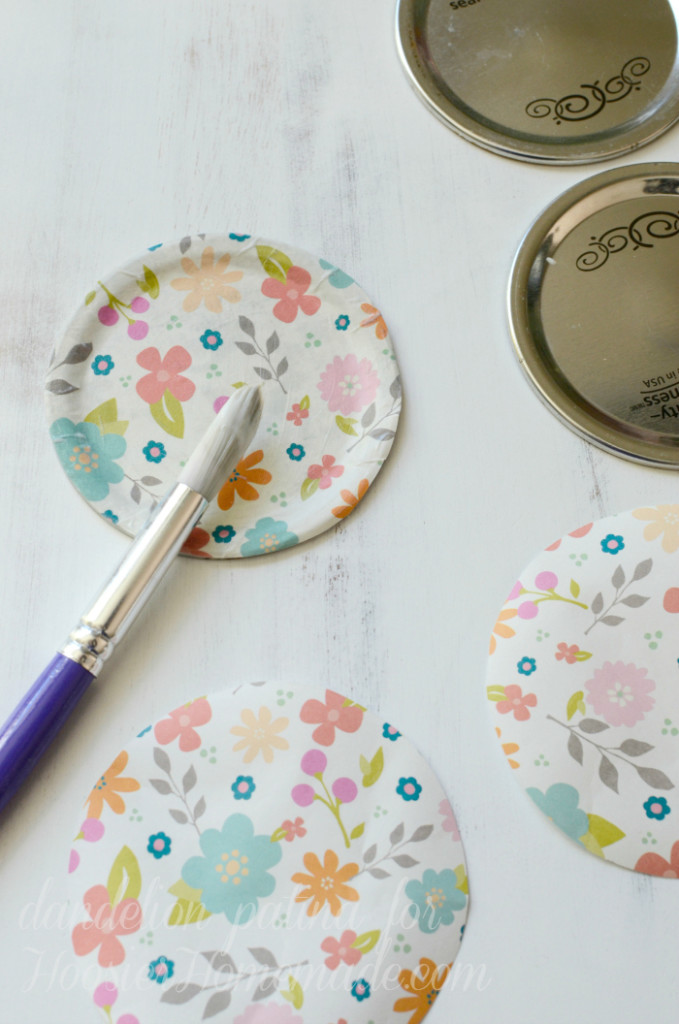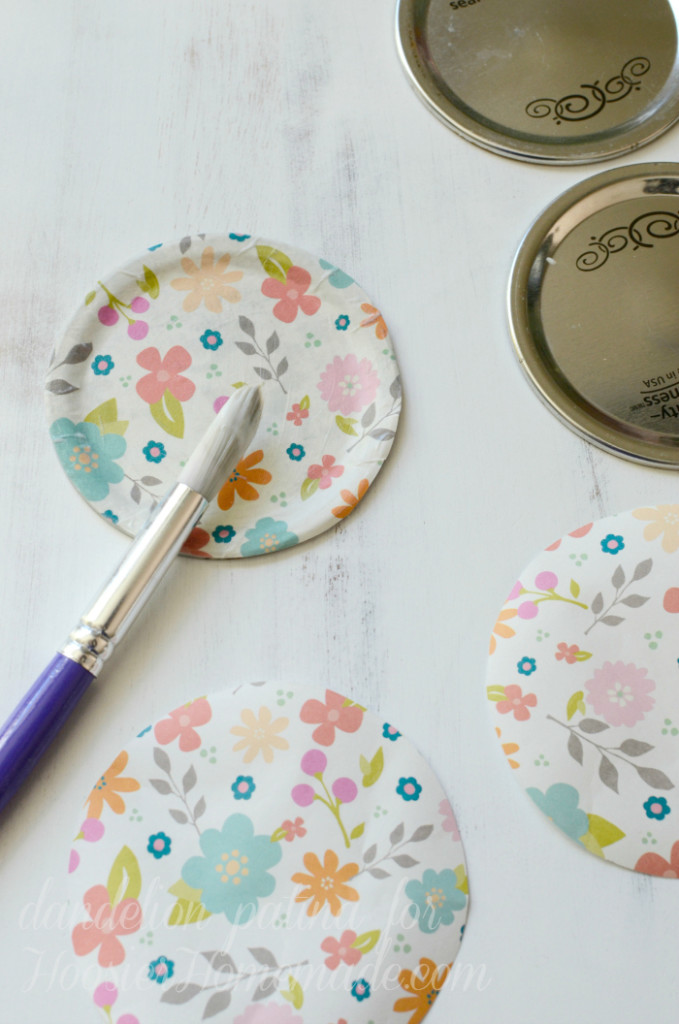 If you desire distressing, take your sandpaper block and gently rub areas of paint away to give it that distressed look.
You will now need to seal everything: jars, lids, and bands. I used poly, but wax is also an option.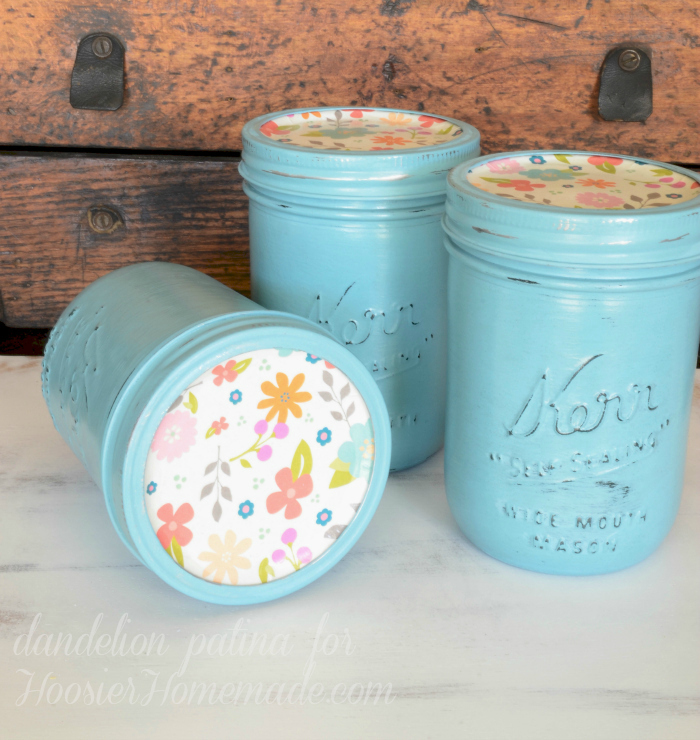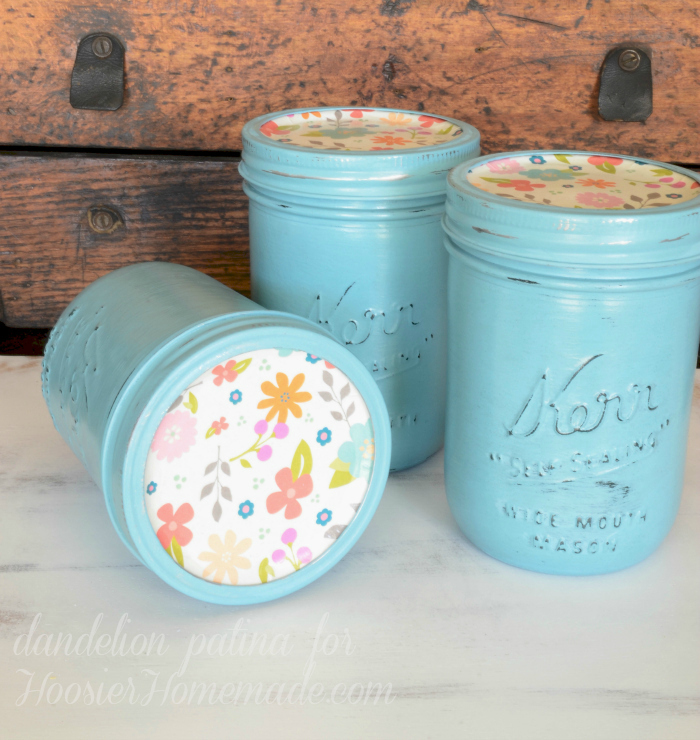 And now the really fun part-embellishing. Let your style shine!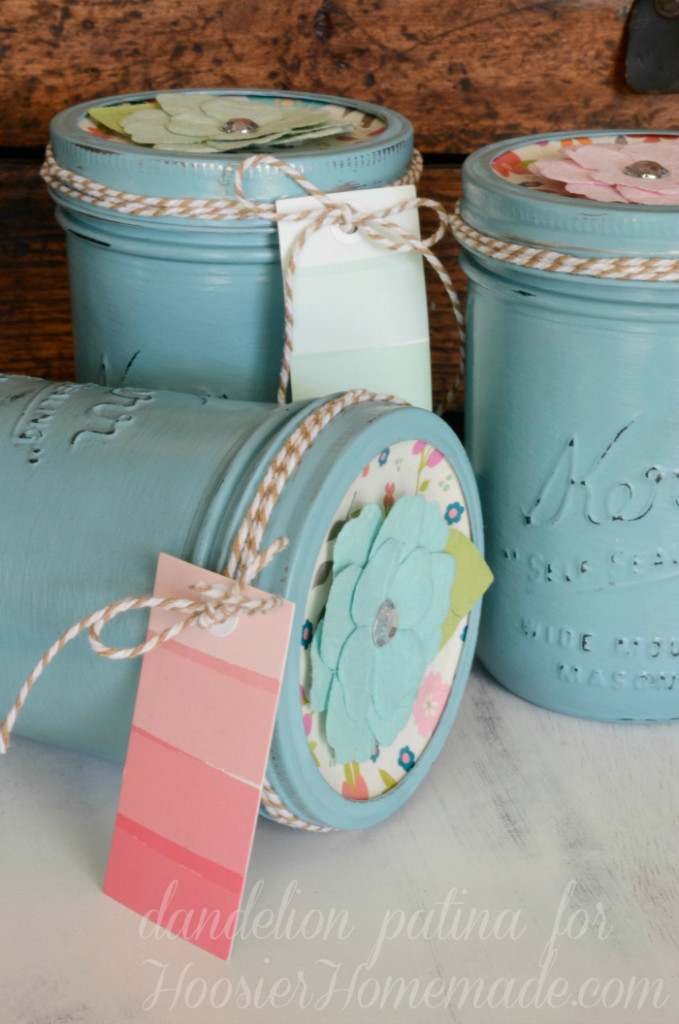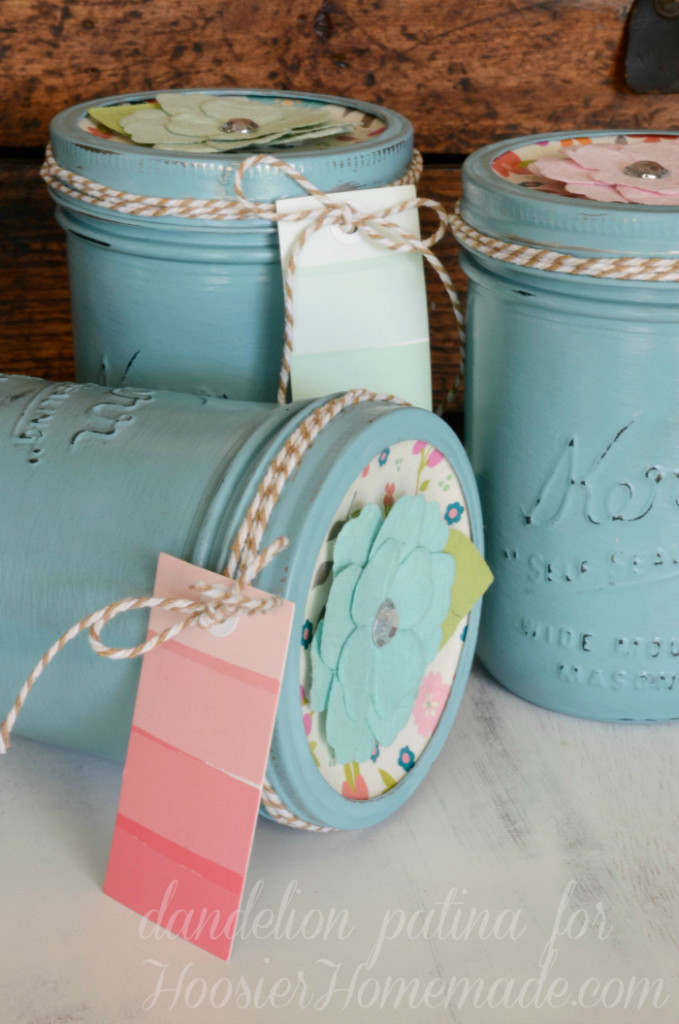 There you have it…easy right? These make great teachers gifts-just fill with some Hershey's kisses and add a personalized message to the tag. And, you can even get the kiddos involved in the whole creative process! So fun.
If you found this tutorial useful, please pin the image below to your favorite Pinterest board!




Did you know that Dandelion Patina loves to be social? Subscribe to the blog. Join the party on Pinterest. Join the conversation on Facebook. Tweet your latest news to us on Twitter. Share your inspirational photos with us on Instagram.