Hands down the best Banana Bread Recipe I have ever made. It's moist and full of flavor, this is a classic recipe that you must try! You can also add chocolate chips, walnuts, or eat it plain. And it can easily be adapted into a Gluten Free Banana Bread Recipe.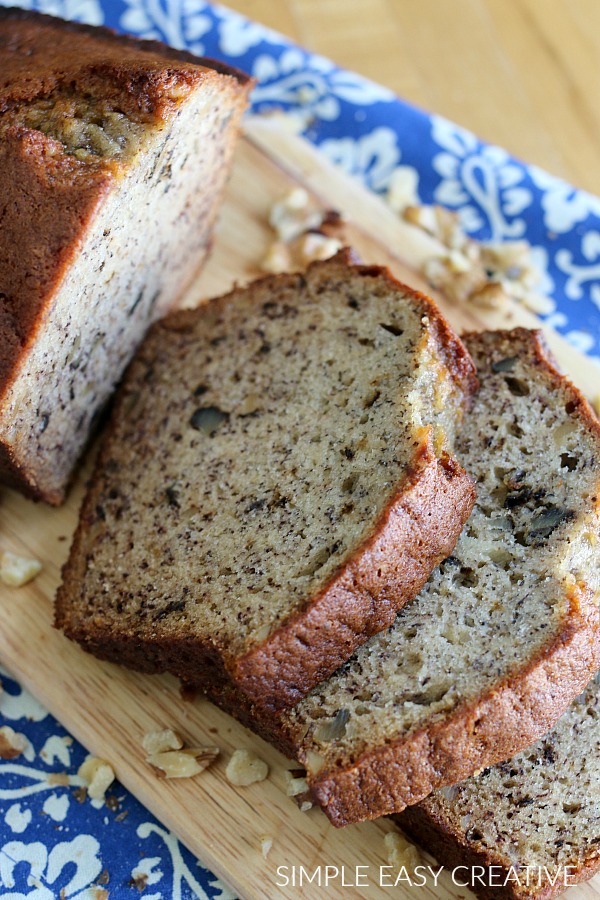 In my home, bananas never go to waste. We prefer to eat them when they are bright yellow with a little bit of green and barely any brown as a snack or with some peanut butter. But when they start to go brown, they get diced up into cereal, especially oatmeal. If they go really brown, well that means it is time to bake some banana bread!
Banana Bread Tips
Baker's Tip #1: Be sure the bananas are over-ripe, you want them really brown, and super soft
Baker's Tip #2: This recipe is quick, easy and can be mixed by hand.
Baker's Tip #3: You can bake the banana bread is a 9×5 loaf pan, or make it into mini loaves.
Baker's Tip #4: It's perfect for breakfast, snack or even dessert! Top it with a little cream cheese if you like.
Baker's Tip #5: You can add 1 cup of chocolate chips to this recipe for a sweeter version.
Baker's Tip #6: Swap out the flour for your favorite Gluten Free flour and you will never tell the difference!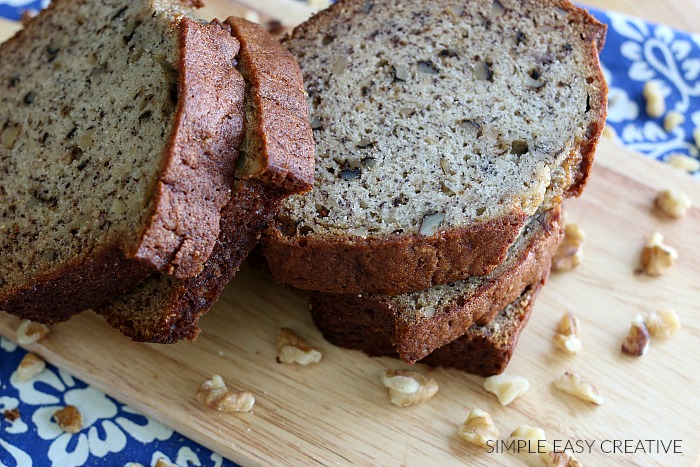 Banana Bread freezes great, so anytime you have extra bananas that are going bad, whip up a batch or two of this Banana Bread with walnuts and freeze a batch for later. It also makes great gifts!
Who doesn't love receiving a basket filled with baked bread (zucchini and cranberry breads are favorites)  maybe some homemade freezer jam or strawberry glaze? It would make a great Christmas gift, but also perfect for new moms, teachers, neighbors or even the UPS driver!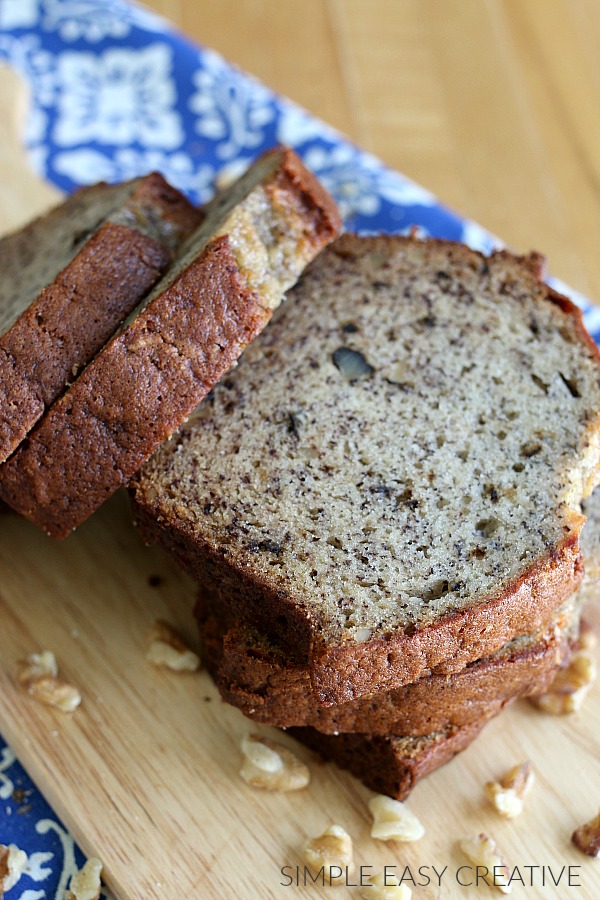 Looking for more easy Quick Bread Recipes? Click on the photo for the recipe!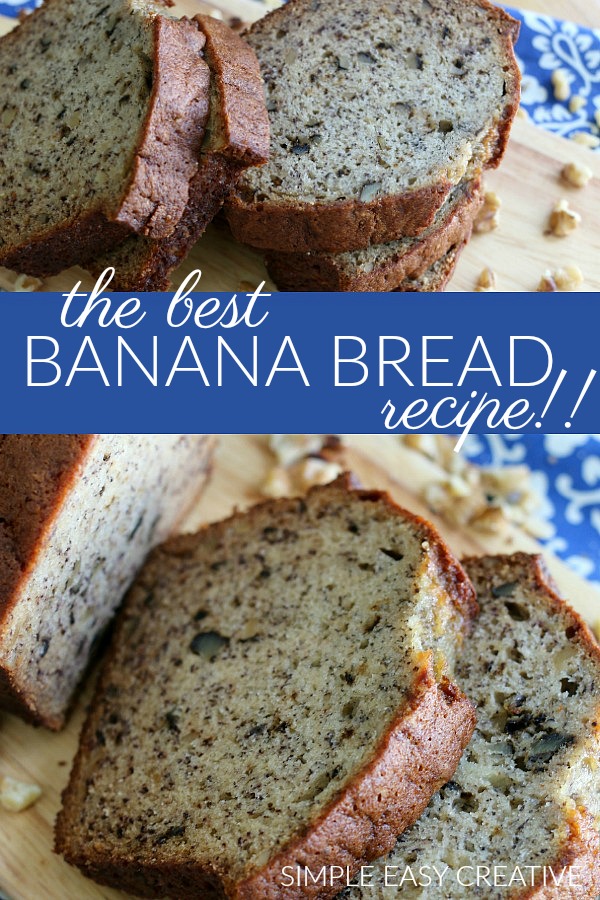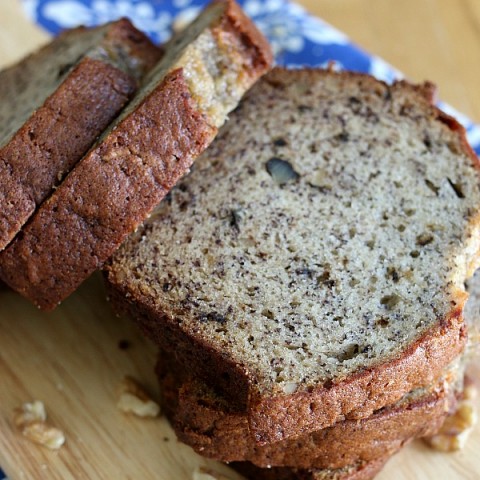 Banana Bread
Total Time:
1 hour
10 minutes
Moist banana bread packed with flavor! Enjoy for breakfast, snack or dessert.
Ingredients
2 cups MINUS 2 tablespoons All-Purpose Flour
1 cup Sugar, granulated
1 teaspoon Baking Soda
1/2 teaspoon Salt
1/2 cup Oil - canola or vegetable
2 Eggs
3 very ripe Bananas, mashed
1 teaspoon Vanilla
1/2 cup Walnuts, chopped, optional
Instructions
Preheat oven to 350 degrees and spray a bread pan with non-stick cooking spray
In a large bowl, sift together dry ingredients; flour, sugar, baking soda and salt
Add oil and eggs, one at a time. Beat after each addition
Add mashed banana and vanilla, beat well
Fold in nuts
Pour into pan ( recipe makes 1 regular loaf (9x5) or 3-4 mini loaves)
Bake at 350 degrees - regular loaf 50-60 minutes or mini loaves 30-40 minutes or until a toothpick inserted in the center comes out clean
Love to Bake?
Me too! Sign up now for a FREE recipe guide for every season!