This Sweet Potato Bread Recipe is packed with good for you ingredients. The moist, delicious quick bread recipe is easy to make too. Serve for breakfast, snack or even give as gifts.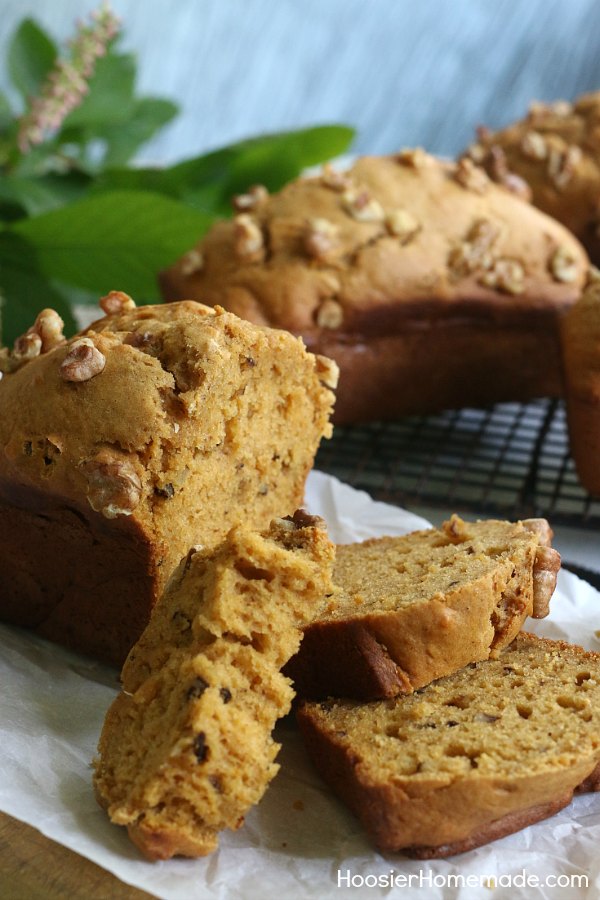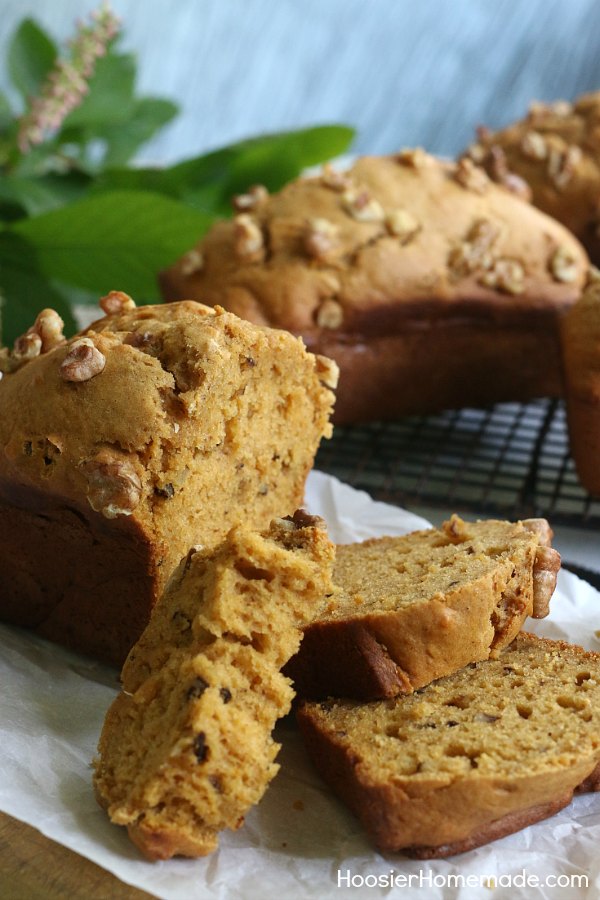 I have made hundreds if not thousands of loaves of quick bread over the years. But this is a first for me – not only have I never used sweet potato in a bread recipe, but I also have never cooked with lentils. Over the years I have grown to love baking quick bread rather than regular yeast bread. Now, I do love a nice loaf of bread made in the bread machine, but quick bread recipes (in my opinion) flavor can be changed really easily.
Zucchini Bread, Banana Bread and Pumpkin Bread are a few of my favorites. I started out thinking of a new pumpkin bread recipe, however I was surprised to find that pumpkin is not available right now, apparently there was a shortage last year, and it's finally catching up at the stores.
So what's the next best thing to pumpkin? Well sweet potato, of course.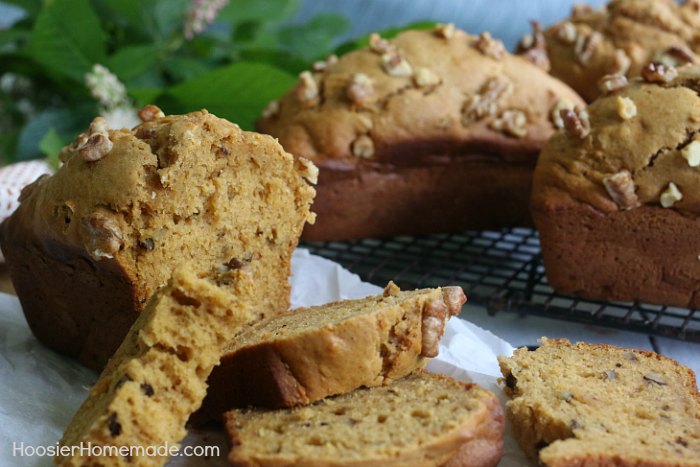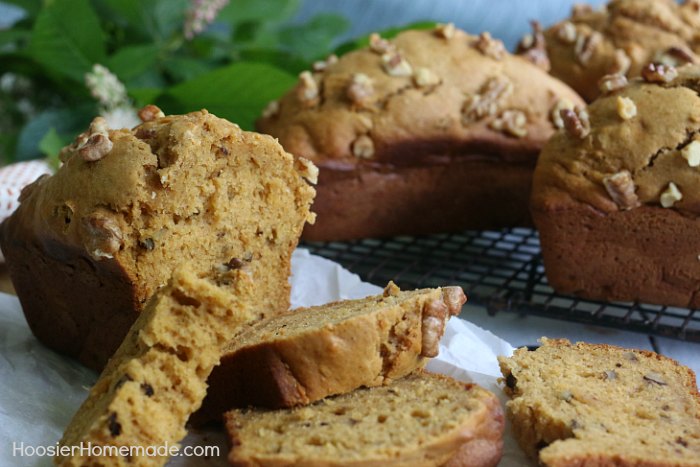 Like I mentioned, sweet potato is a new ingredient for me to add to quick bread, however it was super easy. First I baked the sweet potatoes, let them cool, then scraped the potato out of the skin. I decided to bake a couple extra sweet potatoes at the same time because our middle son, who is home right now after graduating college, loves them. I think you could easily use leftover sweet potatoes as well, maybe during the holidays when you have leftovers or even bake a few extra to have them for this bread recipe.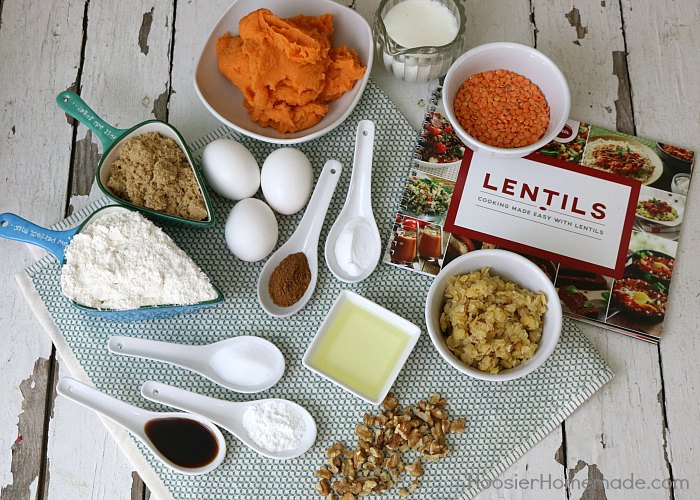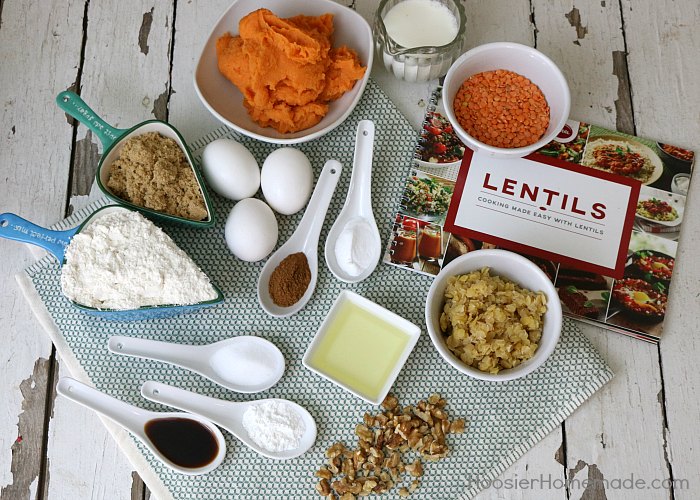 Lentils were another ingredient in this Sweet Potato Bread that I had not used before. I had been hearing great things about lentils – how delicious they were and how good they were for you. The ingredients are very similar to other quick breads – flour, brown sugar, eggs, baking powder, baking soda, salt, cinnamon, oil, and vanilla. In addition to the sweet potato, lentils and walnuts, the other different ingredient was the buttermilk.
The Sweet Potato Bread Recipe was adapted from the Lentils cookbook. Their bread is made with pumpkin and ginger. Since I couldn't find pumpkin, I used sweet potato and didn't really think the ginger would pair well with the sweet potato.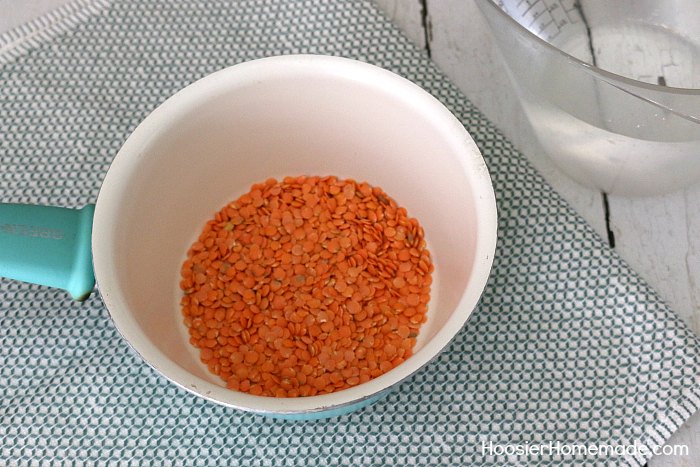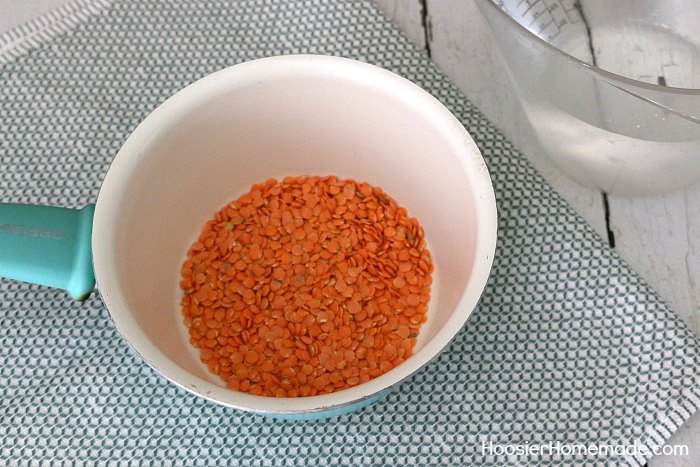 While the sweet potatoes are baking, you can cook the lentils. I used red lentils. Cover them with a couple inches of water, bring to a boil and then simmer for about 15 minutes or until the lentils are soft. Drain and let them cool.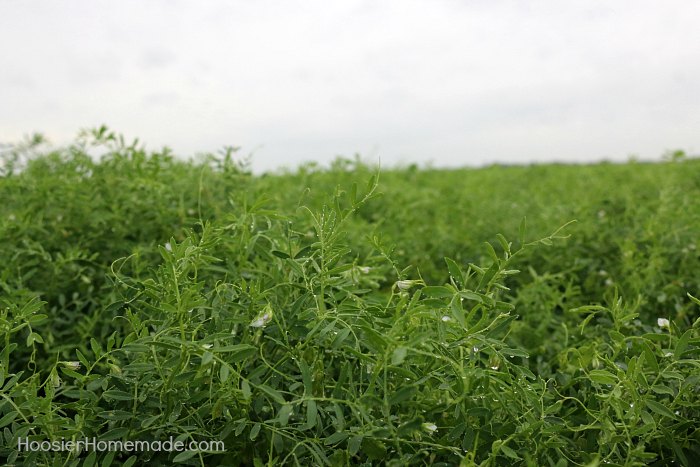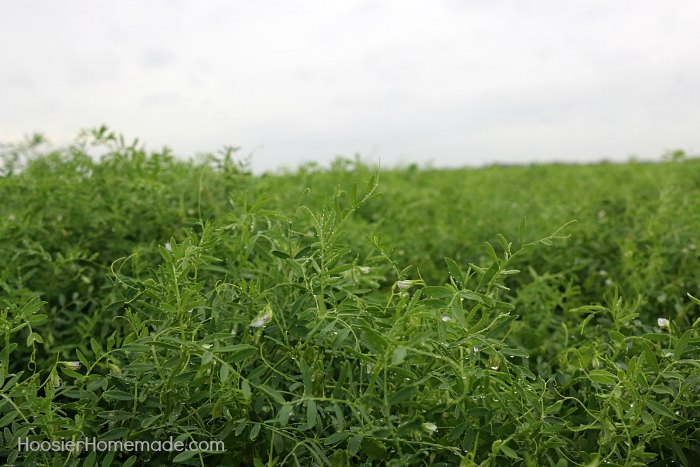 When we received an invitation to visit a Lentil Farm in  Saskatoon, Canada, we were intrigued. Since I was on another trip, Doug had the opportunity to travel to Canada to see the Lentil Farm, which honestly was a better fit for him since he has a background in farming and a college degree in that field as well.
Doug said –
Visiting the farms in Saskatoon was an amazing experience. To have the opportunity to see first hand how Canadian Lentils go from the Farm to our Table was one of the best experiences I've recently experienced. Most impressive was the lentil plant itself, it amazed me how a plant no taller than 12 inches can yield 1000 pounds per acre. I'm looking forward to learning more about them and incorporating lentils into our everyday meals for their health benefits as well.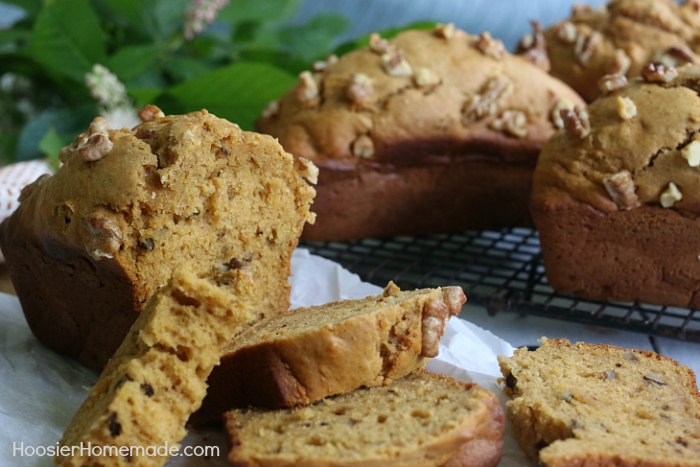 The addition of the lentils in the bread gives it a lot of nutrition, with no change in flavor. Honestly, I could not even taste them in the recipe. The bread though, was some of the best looking (and tasting) that I have ever baked. It rose really nicely, has a beautiful firm outside and the inside is moist and delicious.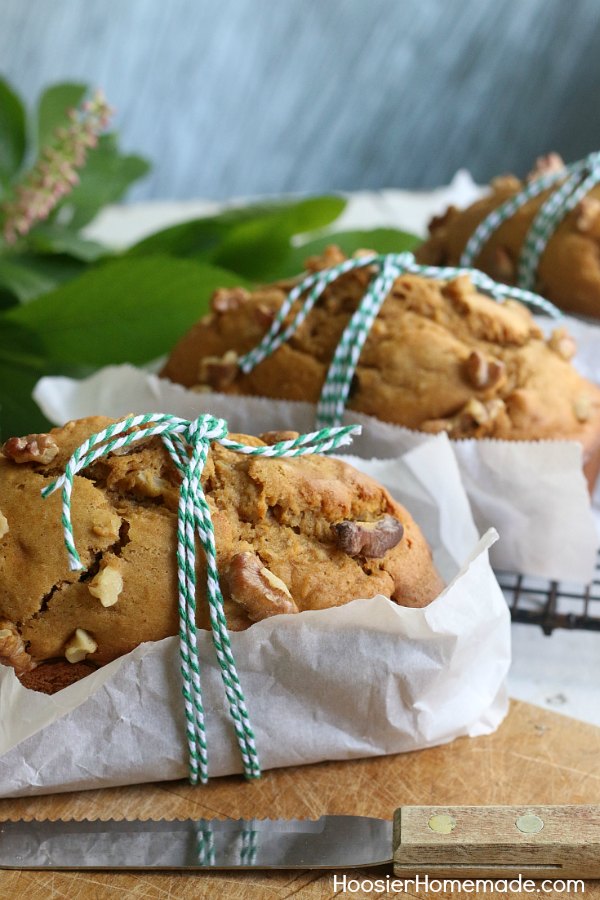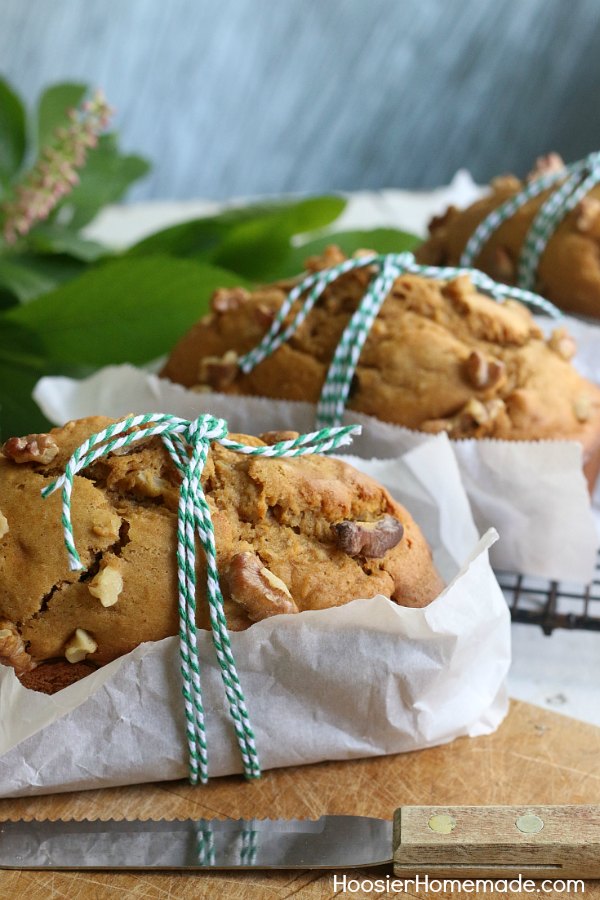 This Sweet Potato Bread will make a wonderful gift as well. During the holiday season, I love giving bread as gifts. If you are visiting for Thanksgiving this year, be sure to whip up a few loaves and take them as hostess gifts. For these, I wrapped the loaves of bread in parchment paper and tied them with twine.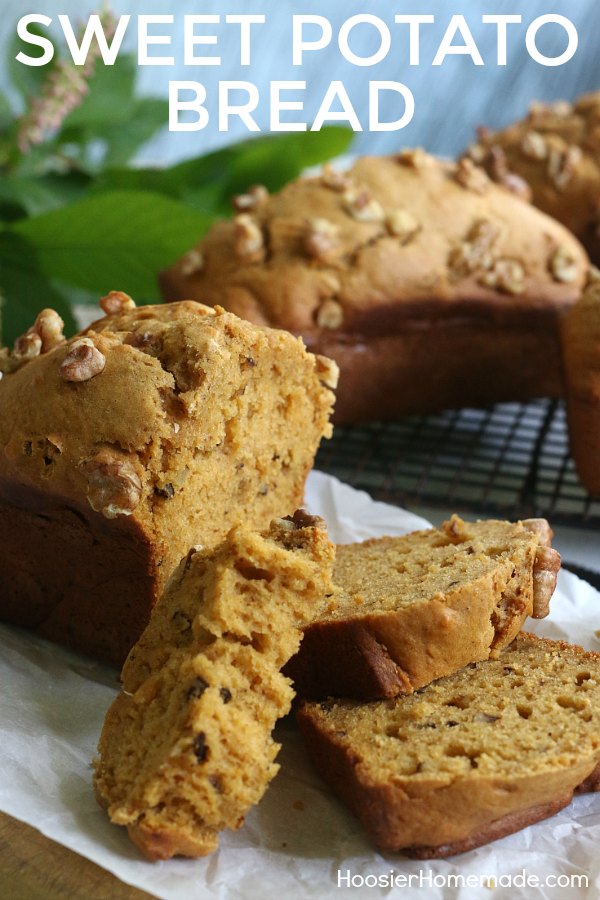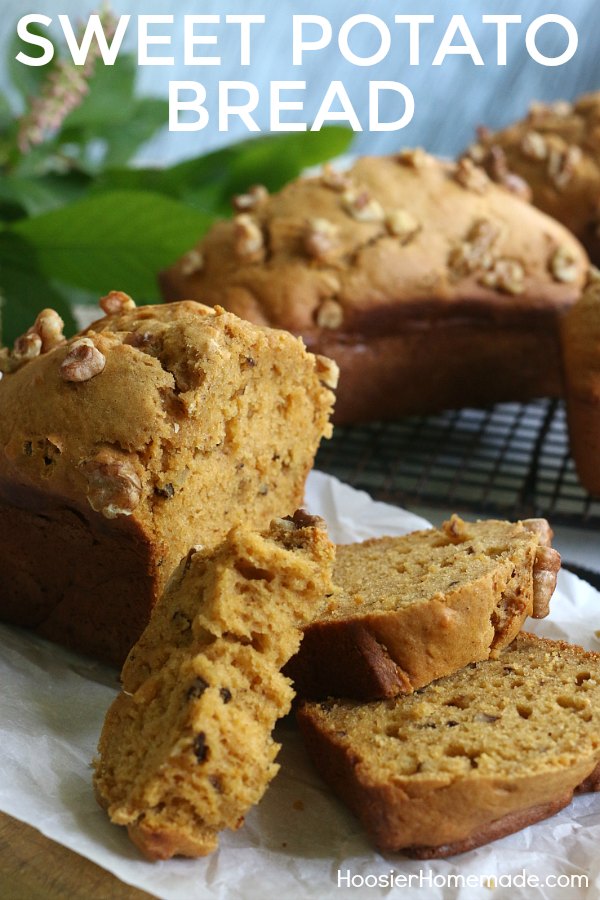 For more information about Lentils and Recipes follow Canadian Lentils on Pinterest, Instagram, Facebook, Twitter and You Tube.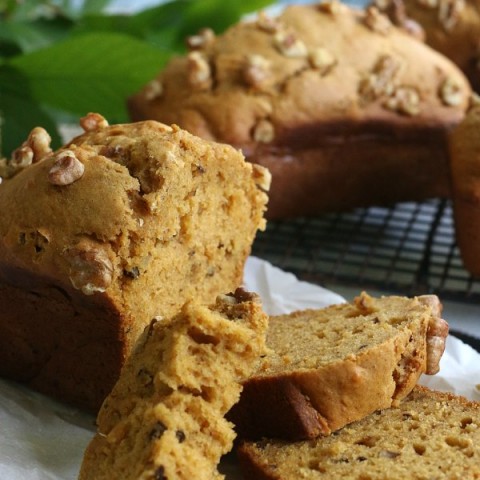 Sweet Potato Bread Recipe
Total Time:
1 hour
15 minutes
You would never guess that this delicious, moist quick bread recipe has sweet potato in it! It's packed with healthy ingredients too! Perfect to serve at home, or give as gifts!
Ingredients
1/4 cup red lentils
2 1/2 cups all-purpose flour
1 cup packed brown sugar
1 teaspoon cinnamon
2 teaspoons baking powder
1 teaspoon baking soda
1/4 teaspoon salt
1 + 3/4 cups cooked sweet potato puree (2 fresh sweet potatoes)
1/2 cup canola oil
1/2 cup buttermilk
3 large eggs, room temperature
1 teaspoon vanilla extract
1/2 cup chopped walnuts plus extra for topping if desired
Instructions
Baked Sweet Potatoes
Preheat over to 375 degrees
Line cookie sheet with foil
Poke sweet potatoes with a fork and place on cookie sheet
Bake for 45 -60 minutes or until fork tender
Let cool and scrape potato from skin
In food processor, blend until sweet potato until smooth to make puree
Measure 1 + 3/4 cups and set aside
Lentils
In a small saucepan, place lentils and cover with 1-2 inches of water
Bring to boil, then simmer 10-15 minutes or until tender
Drain and cool
Bread
Preheat oven to 350 degrees. Spray mini loaf pans with non-stick cooking spray
In a large bowl, combine dry ingredients - flour, brown sugar, baking powder, baking soda, salt and cinnamon
In a food processor, combine wet ingredients - lentils, sweet potato, oil, buttermilk and vanilla
Add wet ingredients to dry ingredients
Add eggs
Mix to combine until well blended
Stir in nuts
Divide into loaf pans, sprinkle with extra nuts if desired
Bake at 350 degrees for 50-60 minutes or until a toothpick inserted in the center comes out clean
Cool on rack