We are smack dab in the middle of Winter and it feels like Spring will never come. When the weather hits- as it always does during the Winter- the kids may be super excited but us parents, well, we can struggle with the endless days stuck inside. There are only so many movies you can watch, video games you can play or books to be read. This Snow Day Survival Guide is a great roundup of ideas for you to use to make it through another day inside without losing your sanity.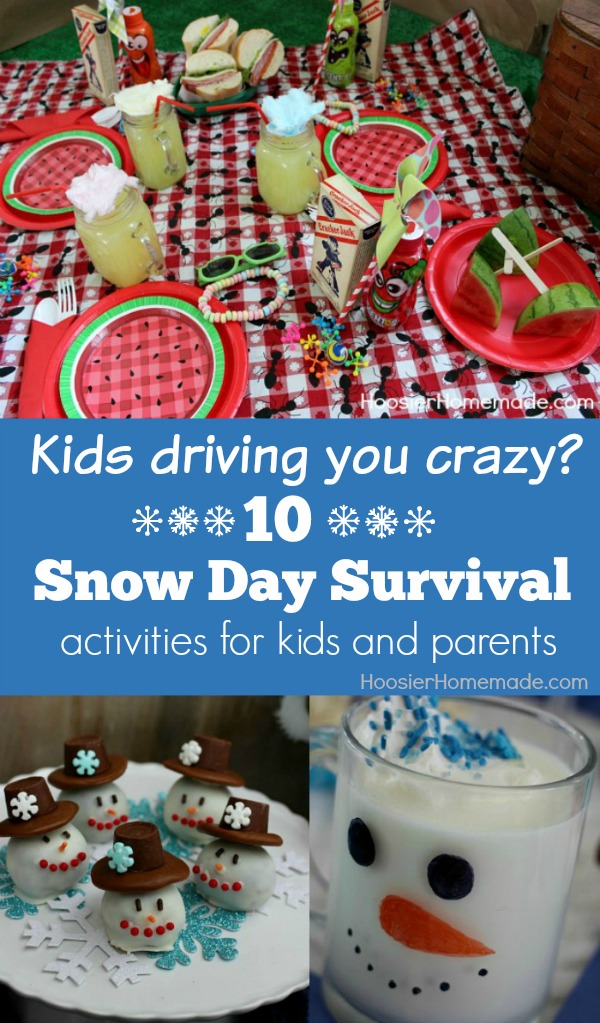 With the weather being less than stellar, chances are you won't be able to go outside to locate supplies, so these ideas will entertain your kids with items already found in your home.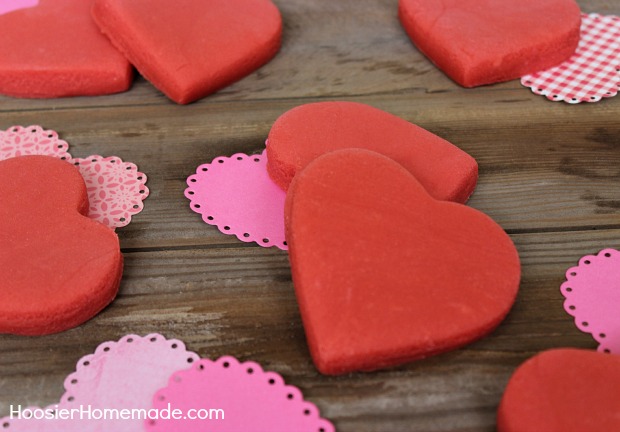 Kool-Aid Play-Doh – If play-doh is something your kids haven't played with in years, then it might be time to mix together your own batch of sweet smelling dough. Pull out the cookie cutters and have some fun. This can even be done with older kids who haven't played in years and forgotten how fun it can be. Parents must play, too! 
Recycled Robot – Before you take that bin to the curb, pull some of those recyclables out and make a robot! You could cover it with foil, as shown in the pictures, paint it grey, cover it with Duck Tape or keep it wild and crazy without any rhyme or reason to the design. It doesn't matter, as long as you're having fun! 
Homemade Paint for Kids' Crafts – Everything you need to make paint for your kids to use on their projects is found inside your kitchen. This is great when you run out of yellow, want to mix up a color you don't currently have or you don't have any paint at all. It's easy-to-make and if the kids haven't painted in a while, it is sure to keep them entertained. 
Snowman Oreo Cookie Balls – When snack time rolls around, let the kids know you'll be having snow balls! Whip those up with just oreo cookies and cream cheese. If you happen to have chocolate for dipping (leftover from holiday baking, like me) you might just be able to make the snowballs into snowmen!
DIY Sock Snowmen – Put all those socks who are missing their match to good use by creating a sock snowman. Adorn him or her with a shirt that's headed for the donation pile and make a whole family of these adorable creatures.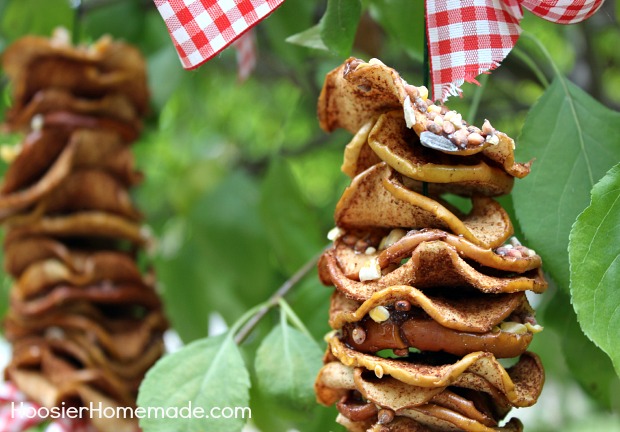 DIY Dried Apple Bird Feeders – The birds and squirrels need some love when it's cold, too. Create these great feeders for your backyard visitors with foods from your kitchen. Don't have bird seed? Use nuts and seeds or even dried corn (think popcorn). 
Snow days aren't complete without a little baking and hot chocolate! Try a few of these ideas and recipes to make your day indoors a little bit sweeter.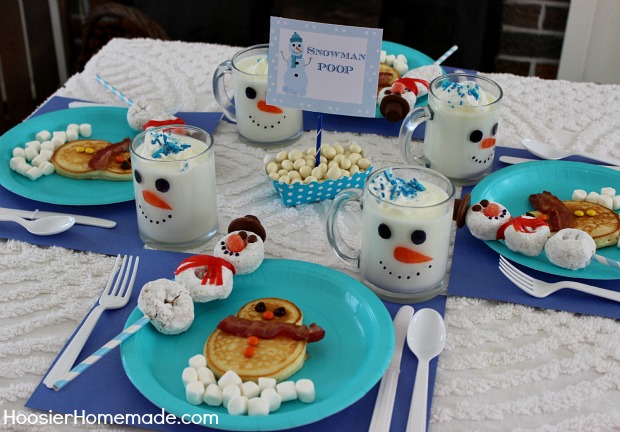 Snowman Breakfast – Start the day off with some fun snowman inspired treats. Snowman pancakes and glasses of milk made to look like a snowman (even permanent marker will come off after being on glass, as long as you don't bake it). If you have powdered donuts (or want to make some yourself), make a snowman with them as well. The kids will love coming down in the morning to this delicious and fun table! 
Cat in the Hat Muddy Buddies – We all know this beloved story and most of us have it on the shelf as well. Read this family favorite together while snuggled in your living room fort or hula hoop tent then whip up some delicious Cat in the Hat themed muddy buddies. 
Indoor Picnic – Pull your picnic basket. tablecloth and other picnic inspired accessories out so you can enjoy a "Spring is Coming" picnic. Use craft and construction paper to create a big tree as well as some flowers that will help you remember that spring is just around the corner. Then pack up a picnic lunch and enjoy lunch on the floor while you imagine yourself surrounded by a whole lot less snow and cold. You could even turn up the heat a bit and put on your summer clothes!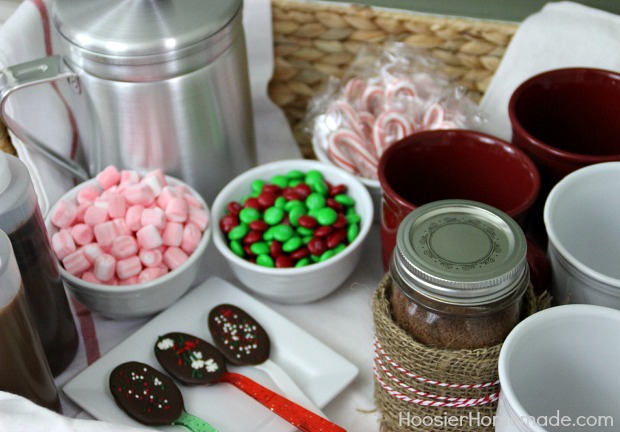 Hot Cocoa Bar– No snow day is complete without hot chocolate! After the kids have exhausted themselves playing in the snow and come inside cold and soaking wet, surprise them with a hot cocoa bar complete with chocolate spoons, sprinkles, whipped cream and more. They'll love it (and let's be honest, you will too)!
There is so much fun to be had on a snow day! Even when it feels like winter is never going to end and it feels like you've exhausted all the fun to be had in your home, there's always something that can be created from what you have around the home. You are sure to make memories of a wonderful day indoors that will be with your kids for many years to come!