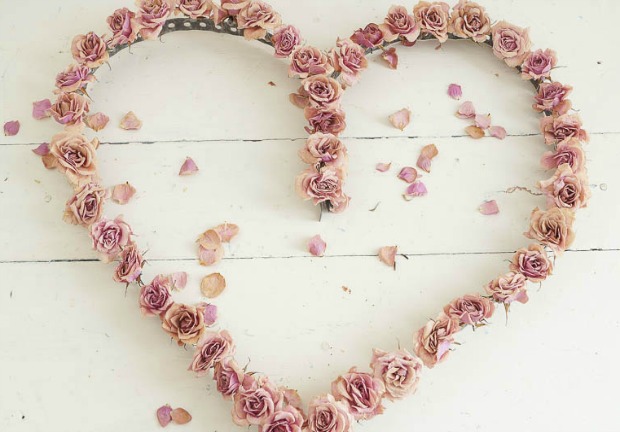 Make this DIY Valentine Wreath to hang on your door, decorate your home or give as a gift.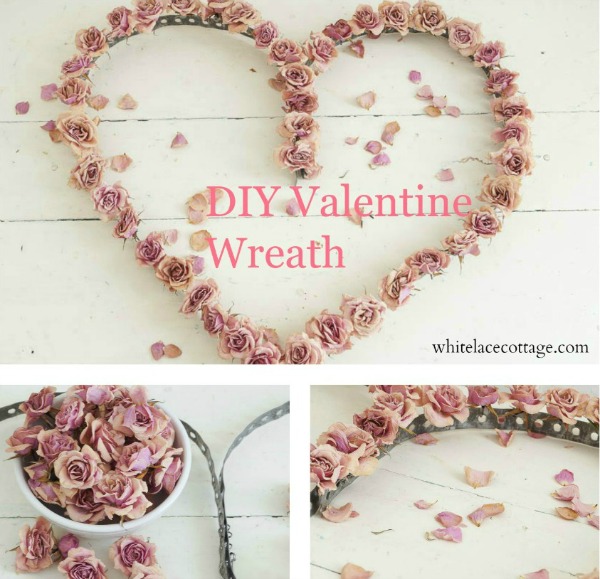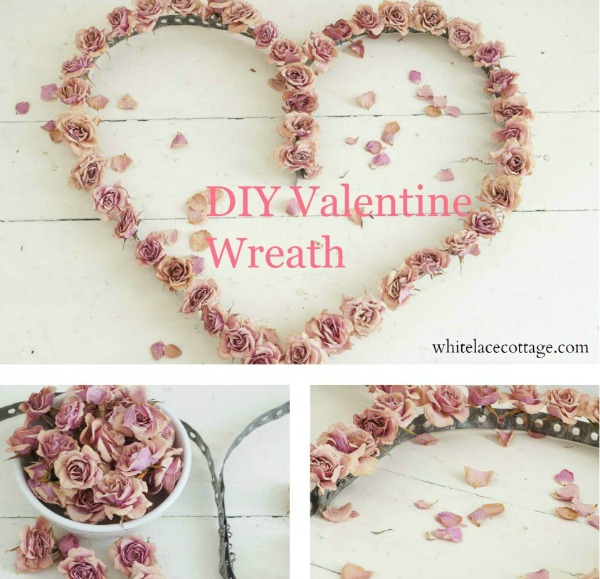 Hi I am Anne from White Lace Cottage. I am thrilled to be guest posting here at Hoosier Homemade! I want to thank Liz for inviting me today!
Let me share a little about me. Over at White Lace Cottage, I share a little DIY, and decorating tips while on a budget. My style is vintage, Shabby Chic and a little farmhouse. I love treasure hunting at thrift shops. Most of my home is filled with pieces that were found while treasure hunting.
Today, I wanted to share how simple it is to make a wreath using a pipe hanger. This was something I found while I was treasure hunting. When I found this I had no idea of what I would do with it. But I knew eventually I would figure something out. I usually have no idea of what I will do with some of the things I find. But I always find a use for them.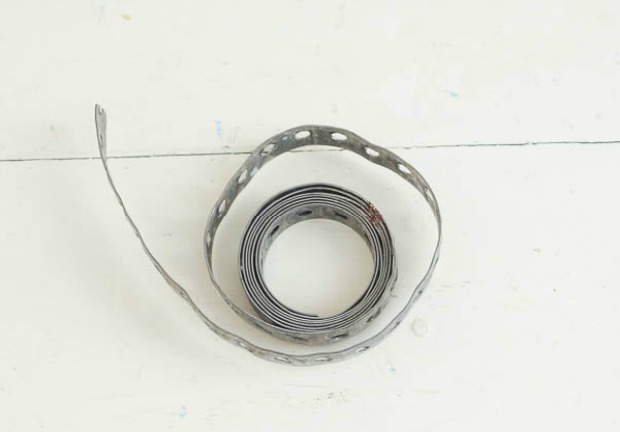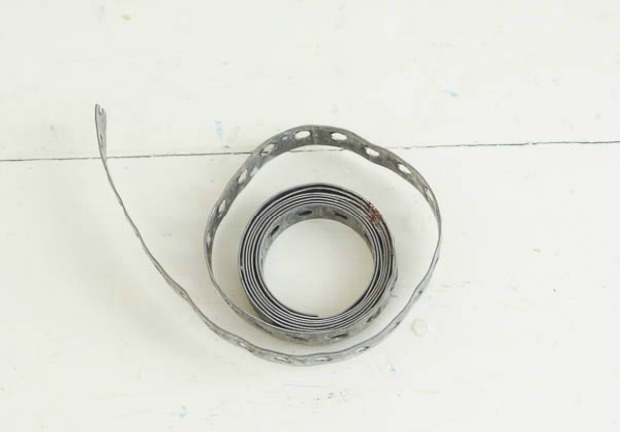 When I came across this pipe hanger at a thrift store, it caught my eye. I knew what it was, but it had a industrial look to it. And for .49 it was the deal of the day! Valentine's Day is only a few weeks away. So I thought, it would be fun to make a DIY Valentine Wreath.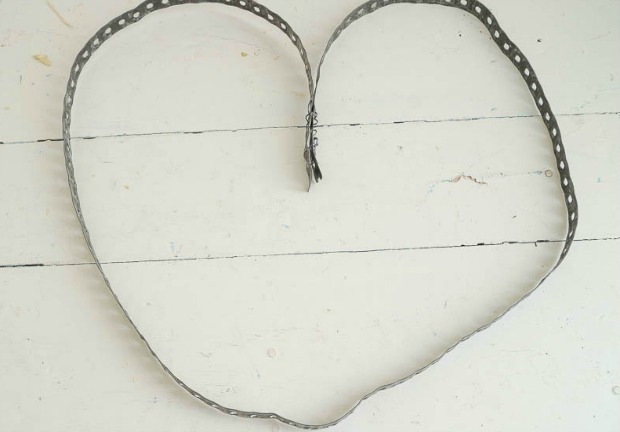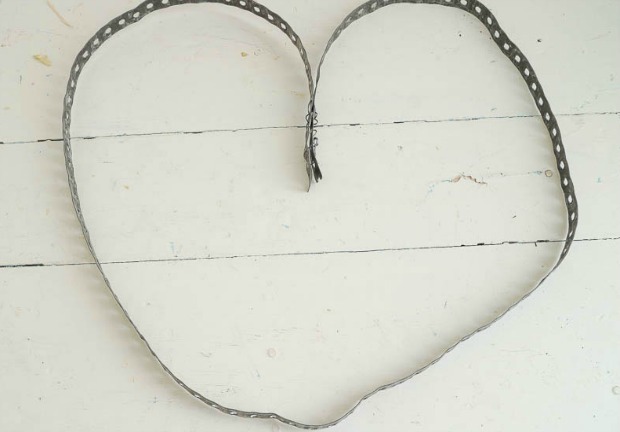 I started to unroll the piece of metal. The great thing about using this metal is that it's very bendable and makes it very easy to sculpt. I know it doesn't look like a very pretty heart shape yet. But before I share more, I wanted to show you how I attached this heart. I used some wire I already had on hand, and thread it through the holes.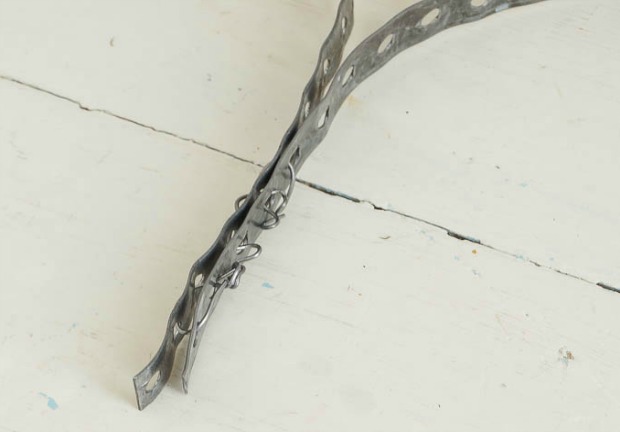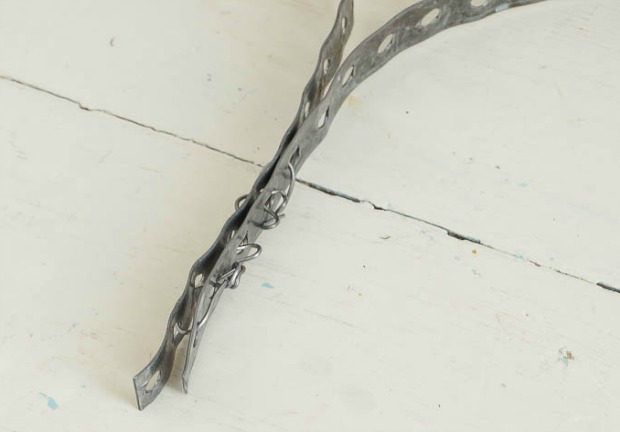 Once it's threaded I twisted it using my pliers. After attaching the two pieces of metal, it was much easier to start shaping my heart.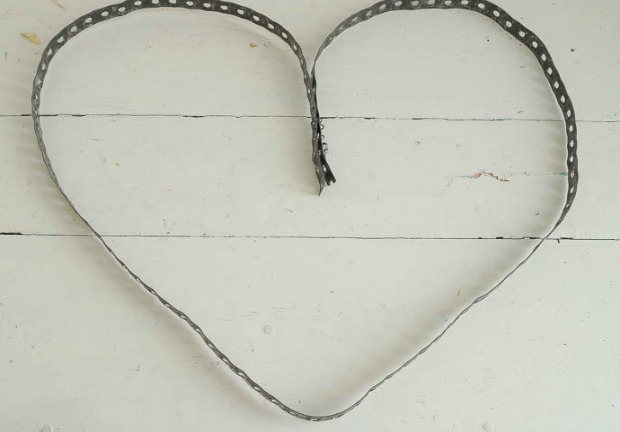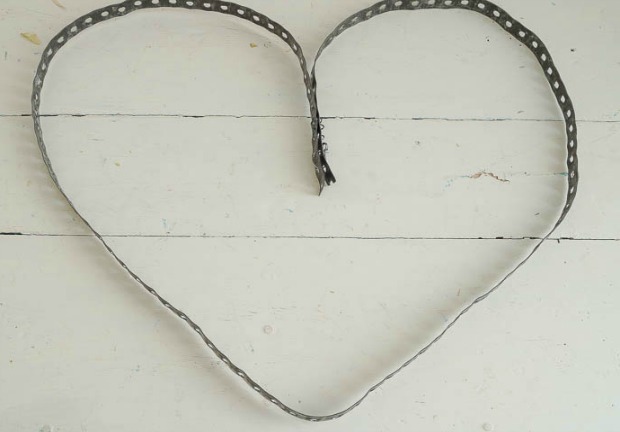 Much better! You can keep shaping this piece until you get it the way that you want it. I liked the shape of mine. I never look for perfection, I think a piece is more interesting if it's not perfect.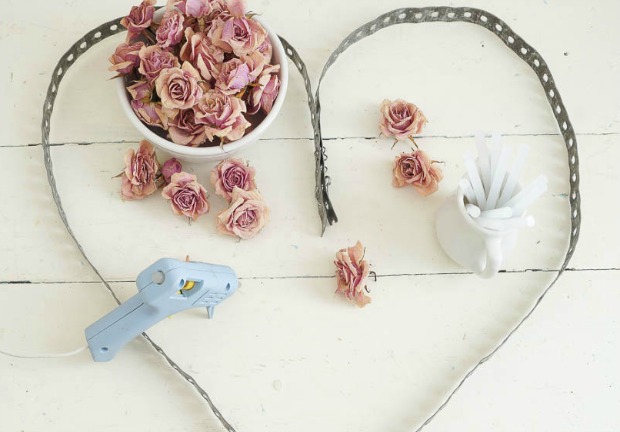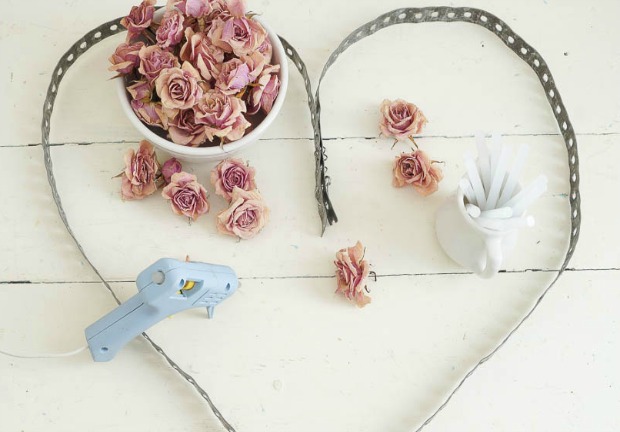 To give this piece a Shabby Chic look, I hot glued dried roses that I already had. It's pretty cold and gloomy here in the Midwest during the winter months. My home is always decorated with fresh rose's. Because they are my favorite flower. I like the look of the metal, so I glued the rose's to the top and kept the metal exposed. I dabbed a little hot glue on the bottom of the rose and placed it right on the top edge part of the frame.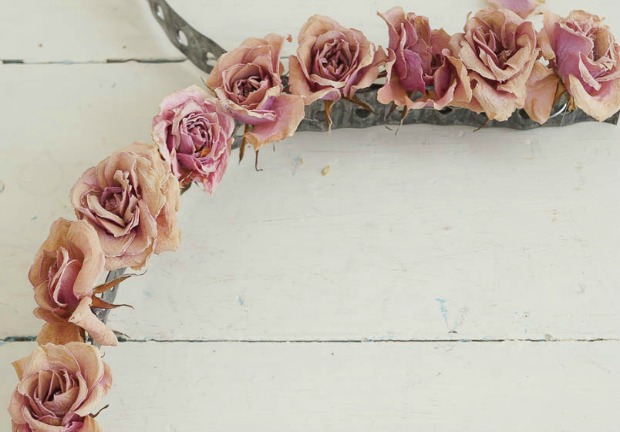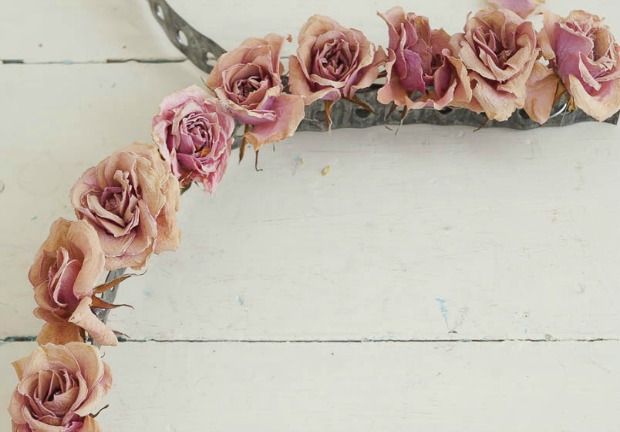 I continued working around my heart shaped frame. If you are not sure that you will have enough rose's to cover your wreath, then keep working back and fourth on both sides. I think this wreath would also look pretty if it was only half filled with rose's.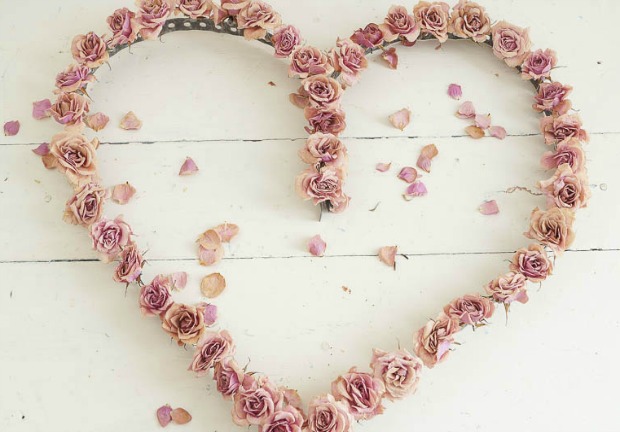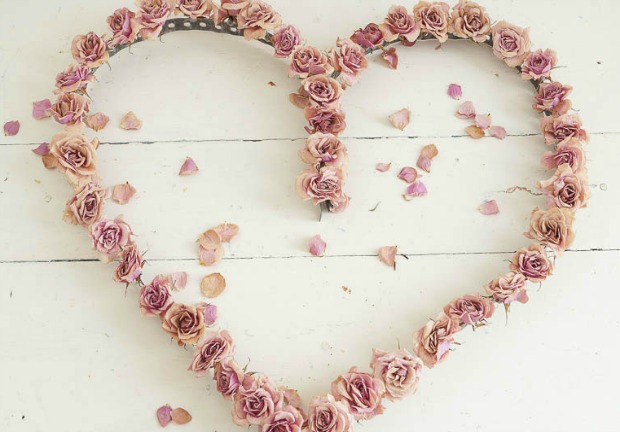 And here it is all finished. To hang this just add wire through the holes of this frame at the top portion of your wreath. Here is another side view of the wreath.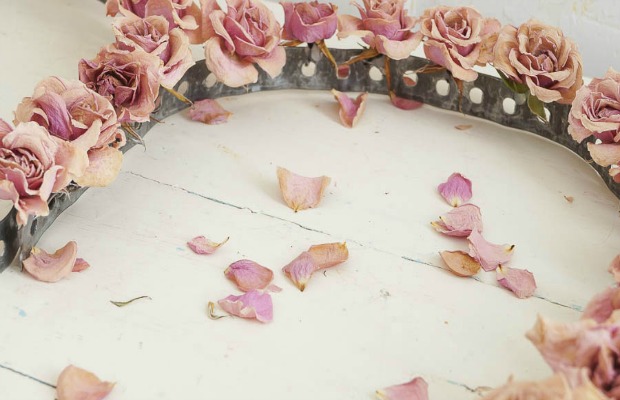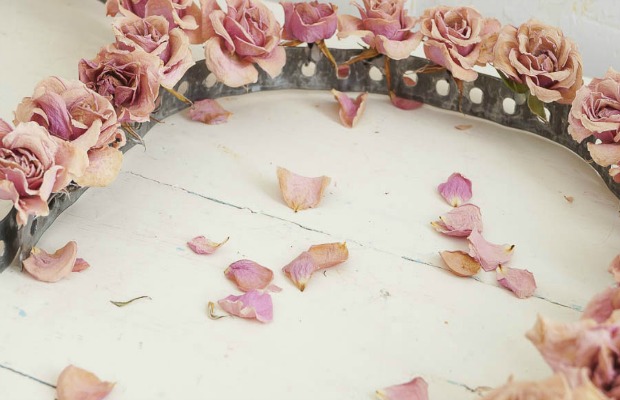 This show's that you can make a wreath out of just about anything. Keep your eyes open for fun and unusual pieces while you are out thrift shopping or at a garage sale. I love looking through the hardware section at a thrift shop. I always find cool junk!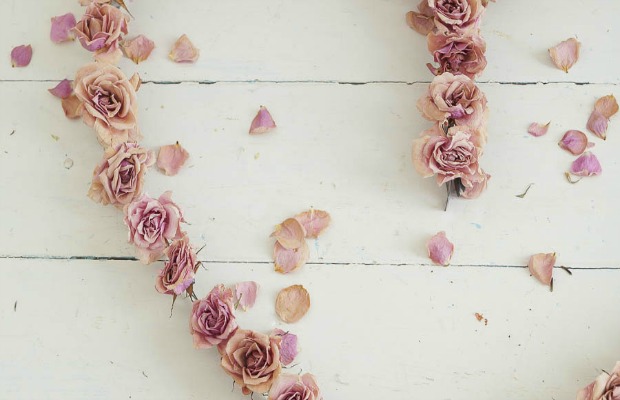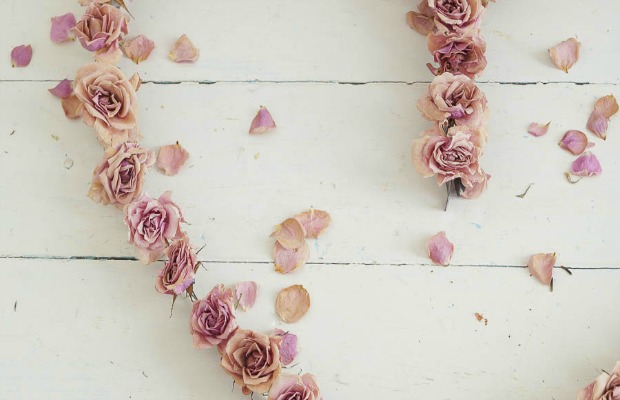 Think outside of the box when you are making crafts. I already had all of this in my home. Before you go out looking for craft supplies look in your home or garage. You may find what you need is already in your home.
**************************
For more DIY ideas and decorating vintage style on a budget please visit:White Lace Cottage