DIY Dried Apple Bird Feeder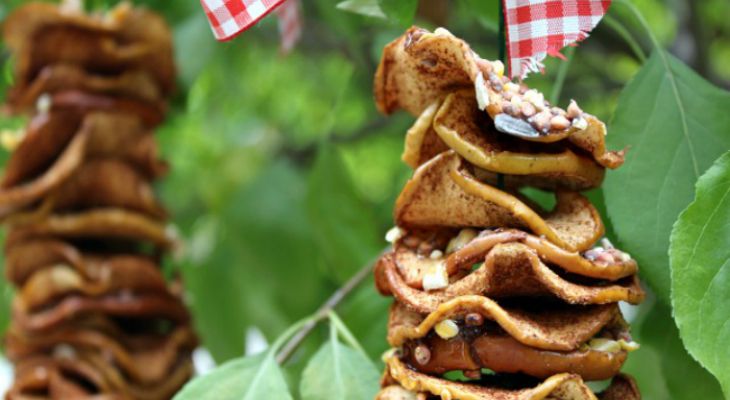 While sitting at my desk, I enjoy the birds that come to the feeder. Unfortunately the squirrels end up eating most of the bird seed, even though we have a guard on top of the feeder. They say that if you feed the birds in the Spring and Summer, they will stick around during the Winter.
Dried apples are not only great in recipes, they are easy and fun to work with in crafts. To keep your feathered friends happy and coming back, try making this Dried Apple Bird Feeder. They are fun to put together, take only a few supplies and the kids can help too.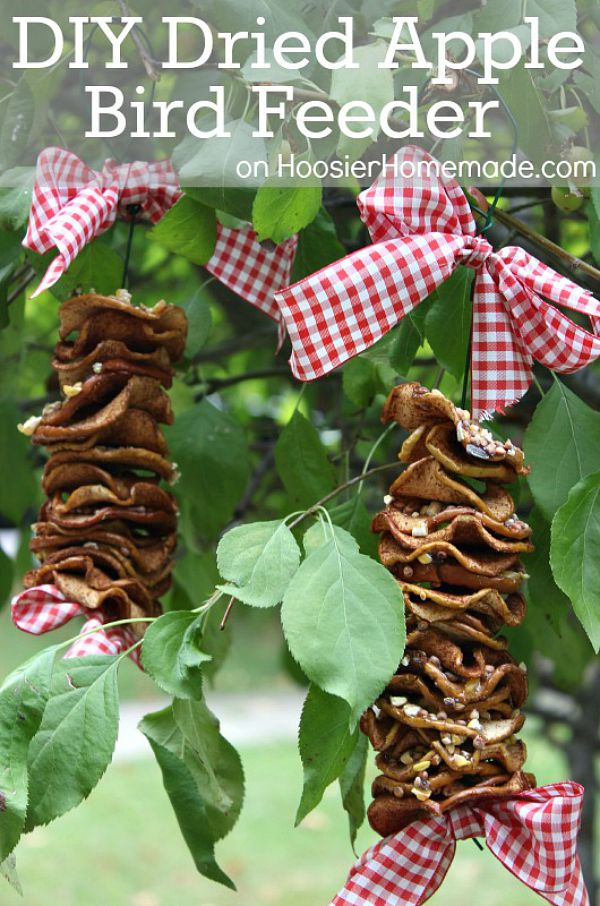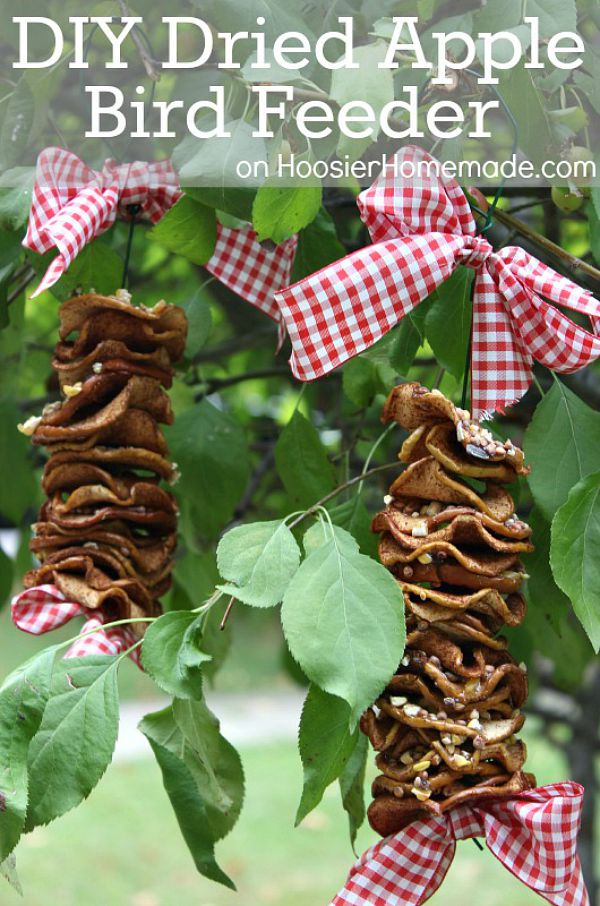 After drying the apples, the Bird Feeders go together quickly. You can learn how to dry apples over on Pocket Change Gourmet.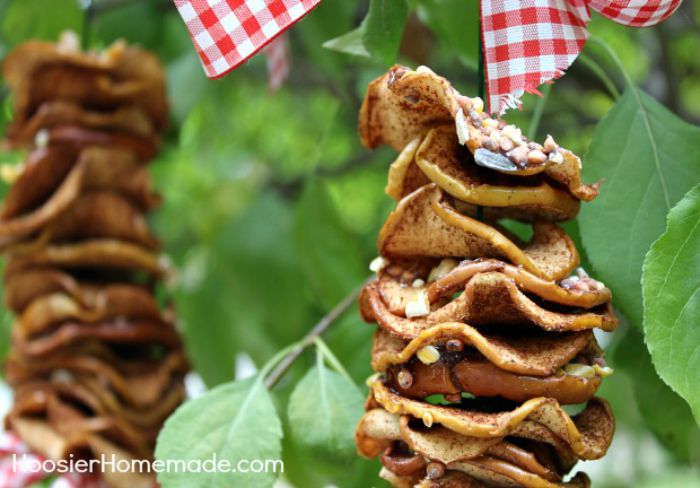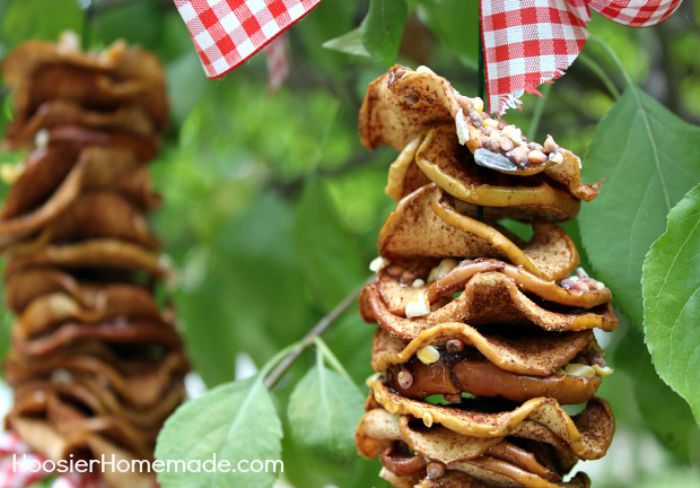 Often time peanut butter is spread on apples or other fruit then coated with bird seed. We like using corn syrup instead. It's also a great alternative in case you have a peanut allergy in your home.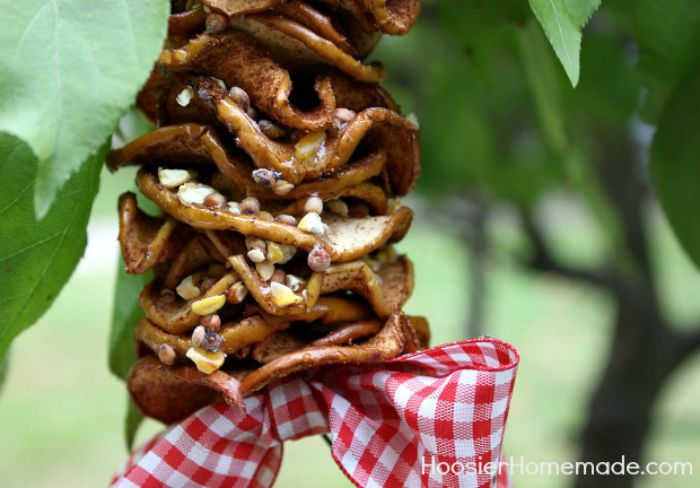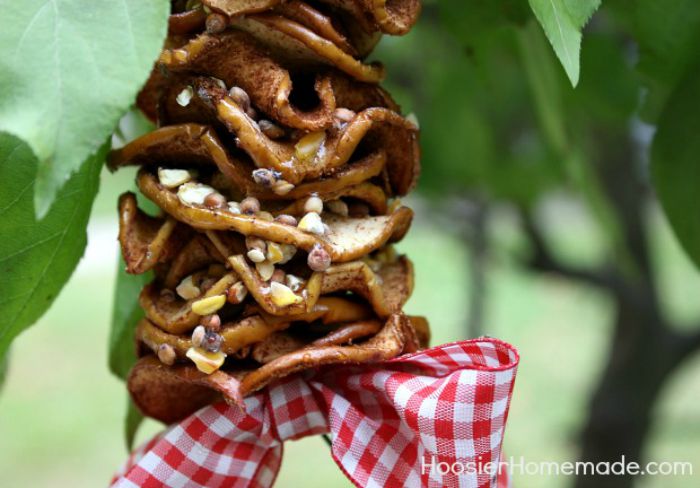 Dried Apple Bird Feeder Supplies
Dried Apples – learn how to dry apples
Corn syrup – small amount
Bird Seed – small amount
Wire – I used heavy floral wire, most any wire will work as long as it's strong enough to hold the apples
Pastry brush
Wire Cutters
Ribbon, optional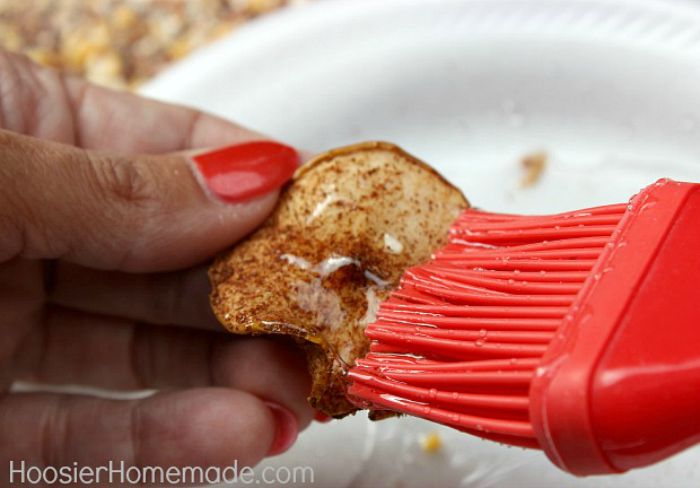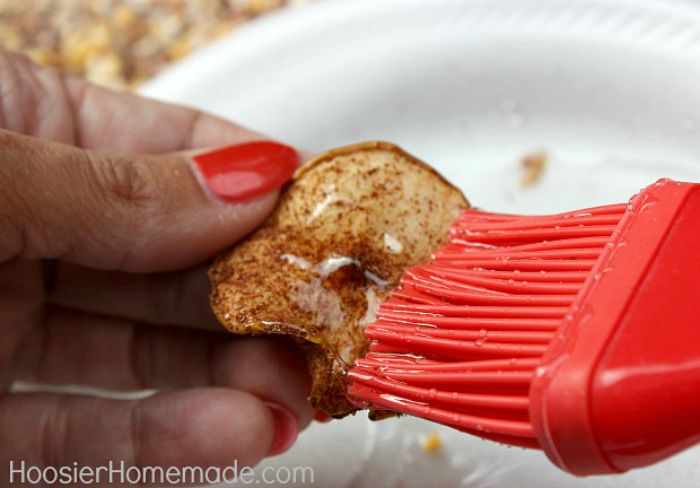 After you dry the apples, brush on a thin coat of light corn syrup.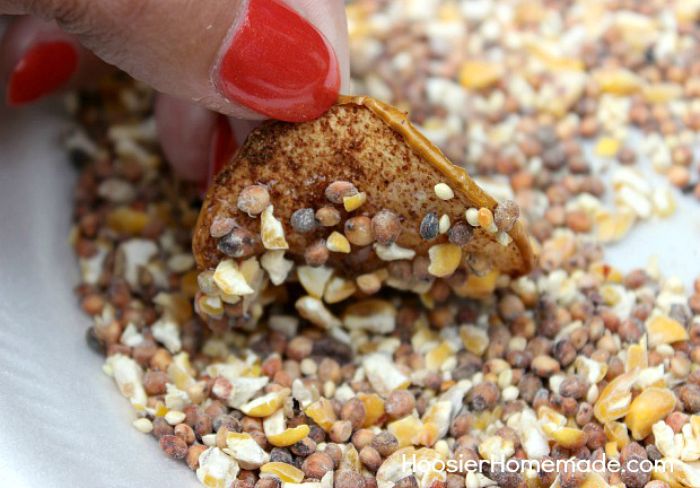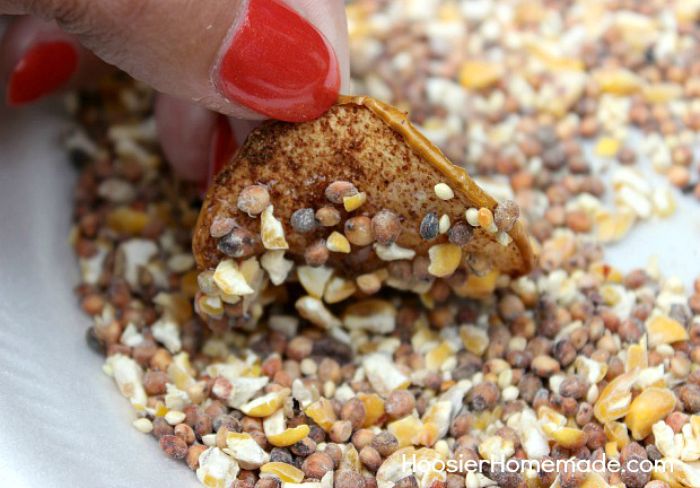 Then dip them into the bird seed. I just poured a small amount onto a paper plate to make the process easier. Bend one end of the wire into a loop so the apples won't fall off. Then string the apple slices on.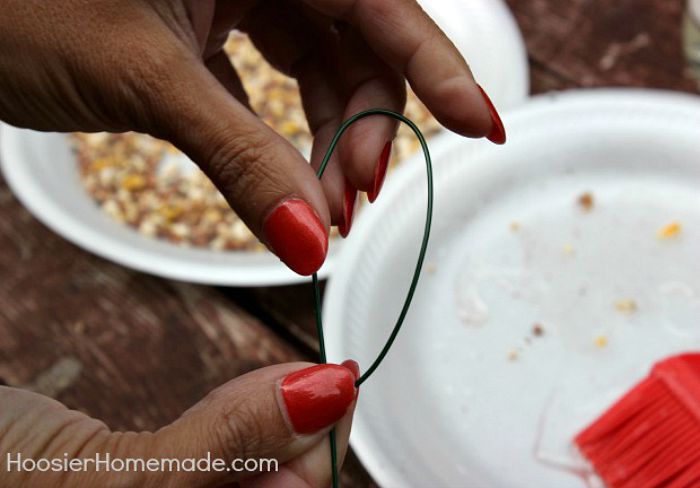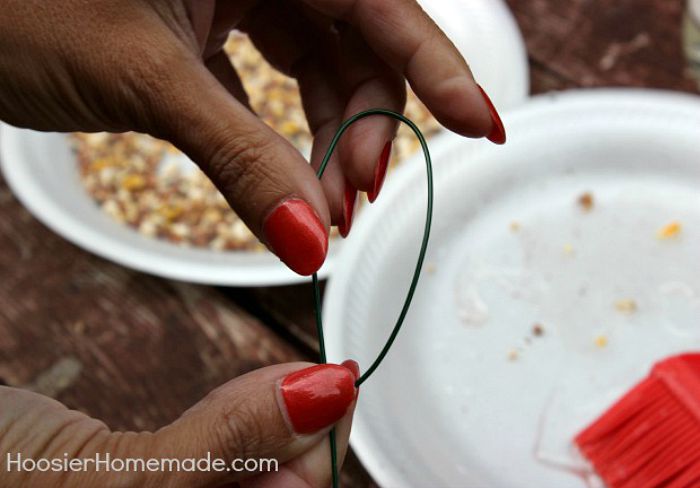 Make a loop at the top of the wire to hang the bird feeder with.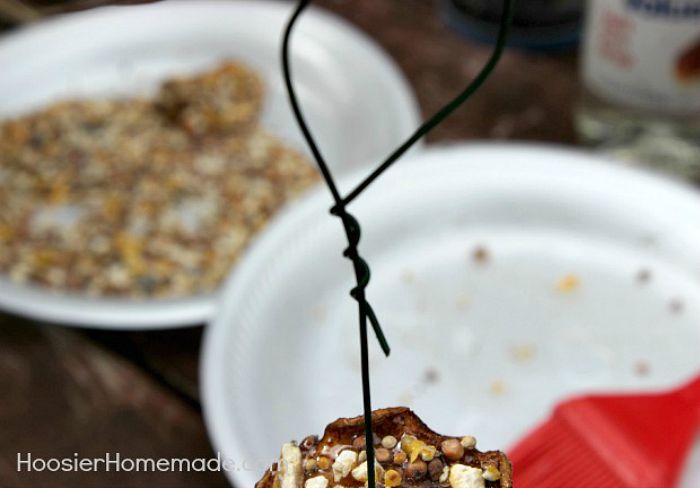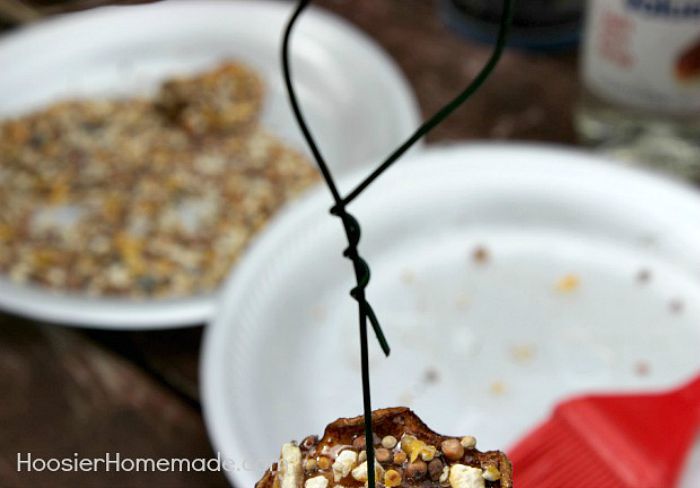 And wrap the end of the wire around to secure.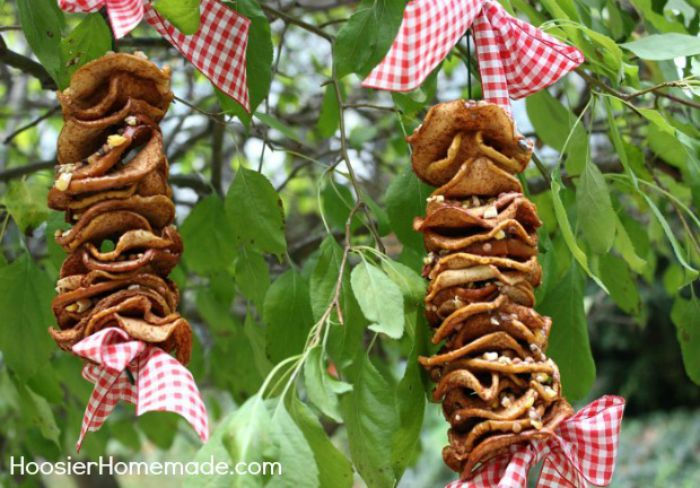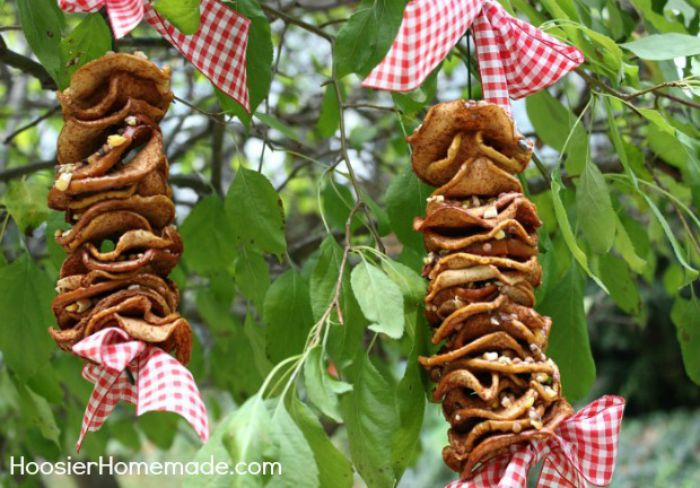 Tie a ribbon onto the wire if you like. Hang in the tree and enjoy watching the birds.
If you enjoy feeding the birds, you may also like our Bird Seed Ornaments.