Homemade Paint for Kid's Crafts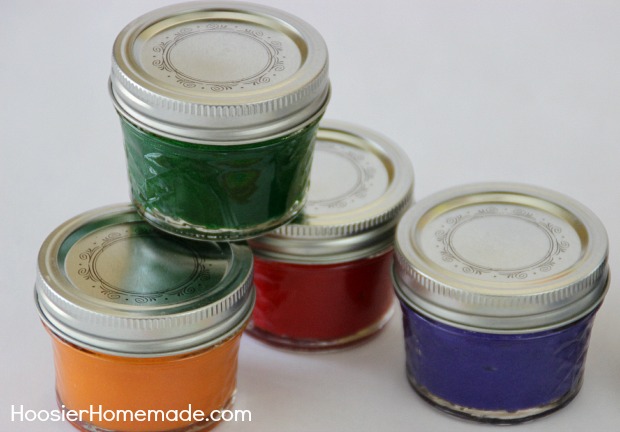 Rainbow Week has come to an end, but we are going out with a bang! This Homemade Paint is super easy to make with just 3 ingredients plus water, can be made in any color you like and is perfect for Kid's Crafts!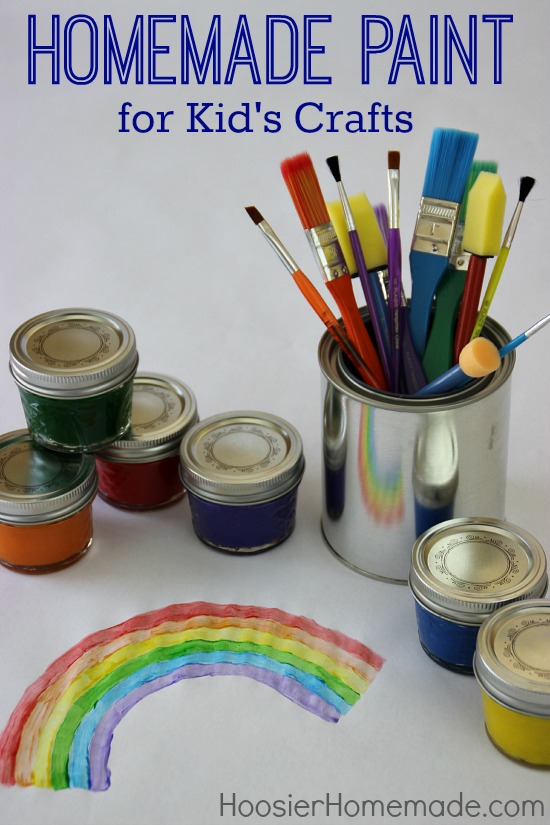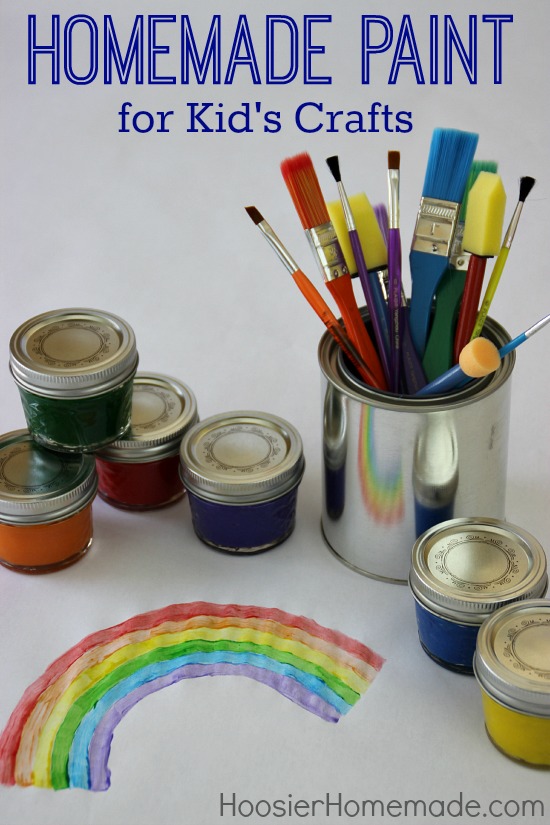 With Spring upon us and Spring Break in the near future, there is sure to be plenty of time to spend creating with this fun Homemade Paint!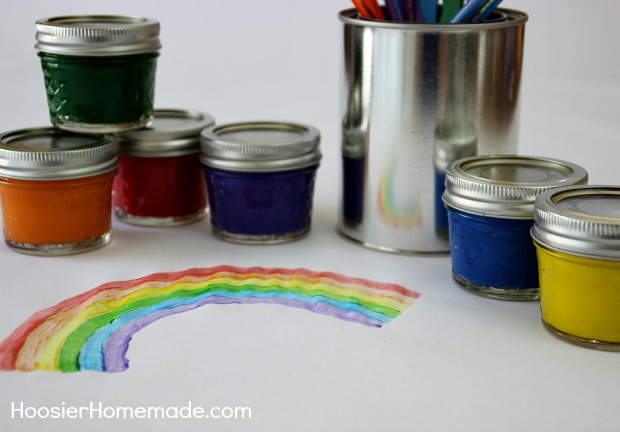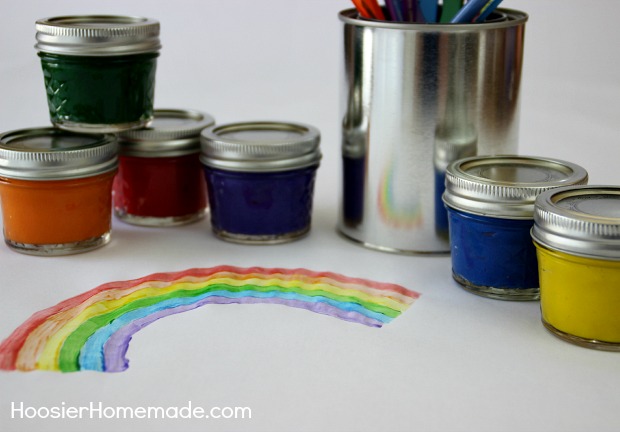 You will be surprised at how easy this paint is to make. Just 3 ingredients; flour, liquid dish soap and coloring plus water and you have an afternoon of fun.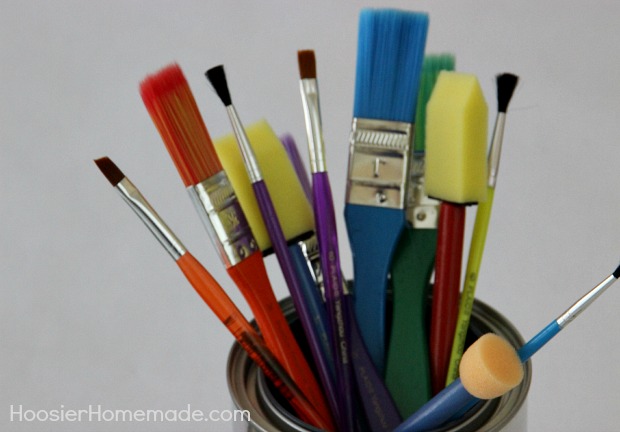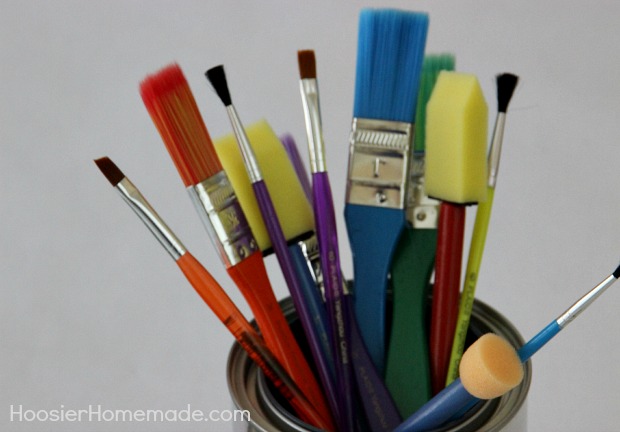 Add a few paint brushes and some paper and you are all set. This set of brushes came from the Craft Department at Walmart. You can purchase rolls of paper there as well.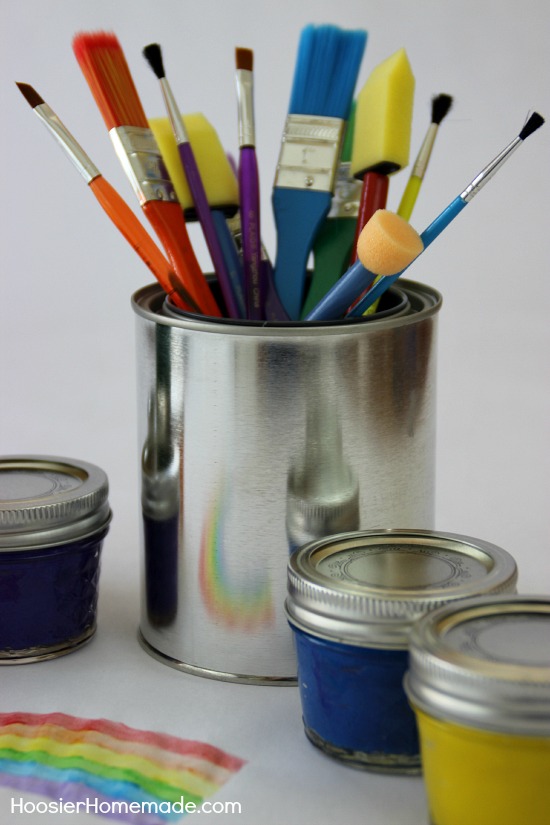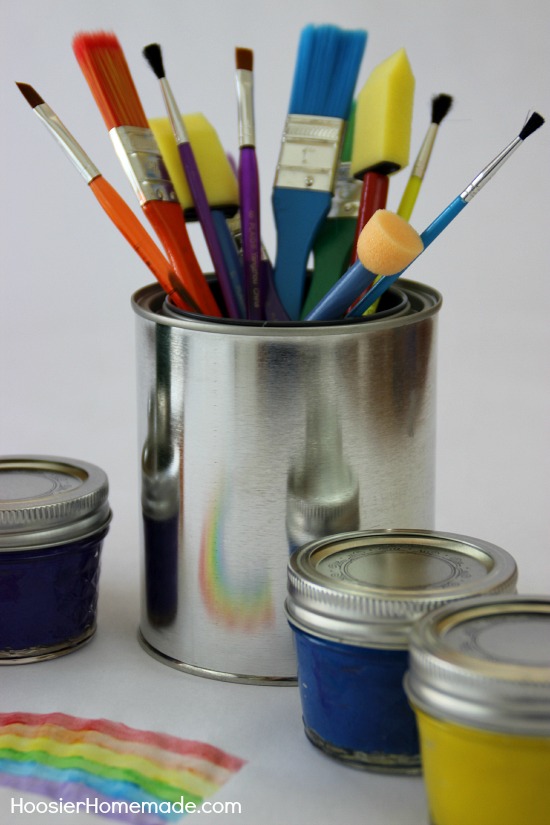 Homemade Craft Paint
Ingredients
1 1/2 cups cold water

1/3 cup flour, all-purpose

1 tablespoon cold water

1 tablespoon liquid dish soap

Coloring – gel paste works best
Instructions
In a small saucepan on the stove, whisk together 1 1/2 cups water and flour, until smooth. Heat and stir until thickened, about the consistency of pudding, mixture should coat the sides of the pan when pulled up.

Remove from heat and place a piece of plastic wrap on the surface of mixture. Cool to lukewarm, about 20 minutes.

Remove plastic wrap and whisk in 1 tablespoon water and liquid dish soap until very smooth.

Divide mixture into bowls and add coloring a little at time until desired color, whisk until very smooth.
For Rainbow Paint – we made 2 batches, and divided each batch into thirds. 1/2 cup of paint for each color.
Containers – we used 4 oz mason jars found in the Housewares Department near the Canning Supplies at Walmart. You could use any container with an airtight lid.
Store in refrigerator up to 3 days.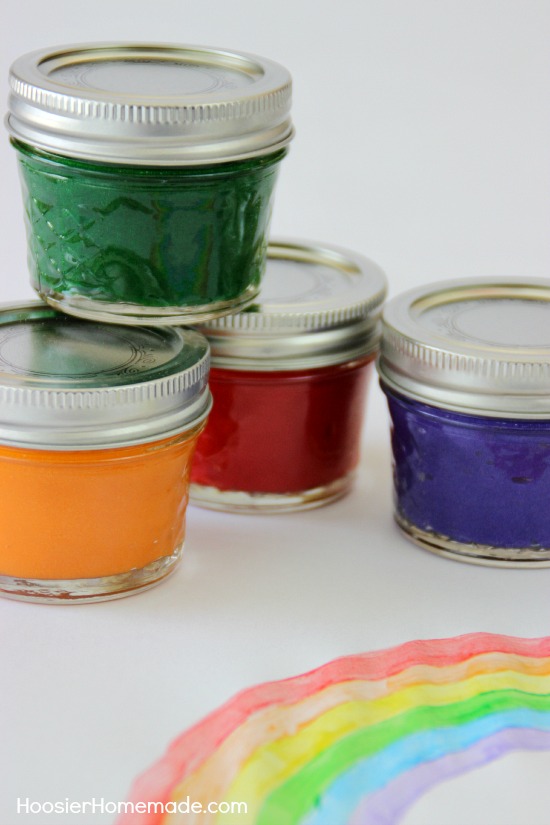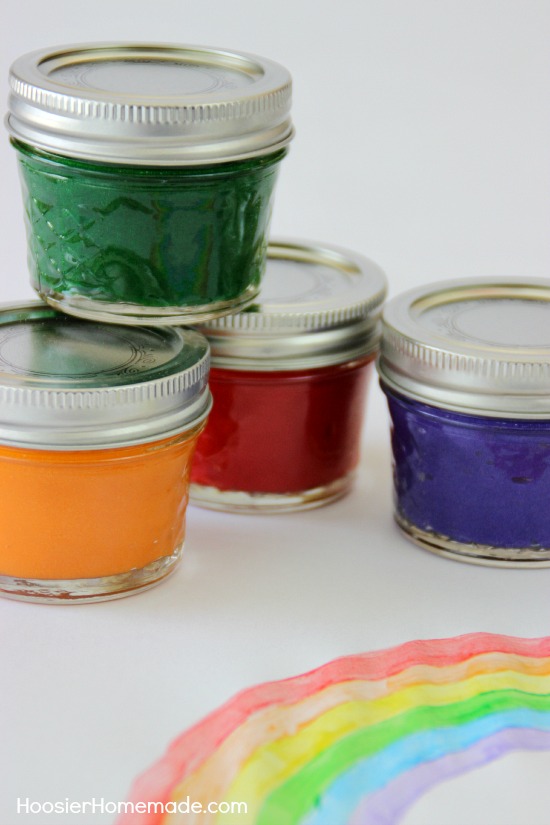 Recipe from Company's Coming Gifts from the Kitchen Book