Creating an area for the kids or even you to relax, read a book or even take a nap doesn't need to be difficult. This Easy DIY Hula Hoop Tent takes just a few ordinary supplies, some you may even have already, and less than 30 minutes of your time.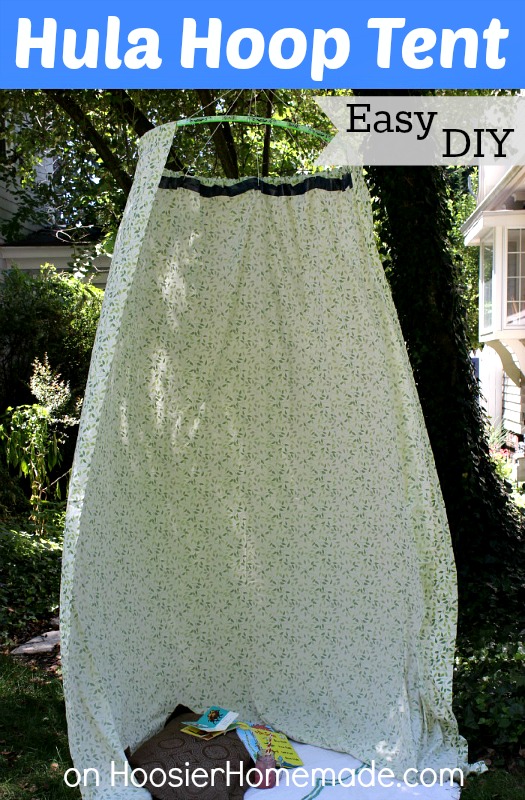 Made with a Hula Hoop and a king size sheet, this tent is perfect for outdoors but can also be used for a bedroom or play room.
Let's gather our supplies…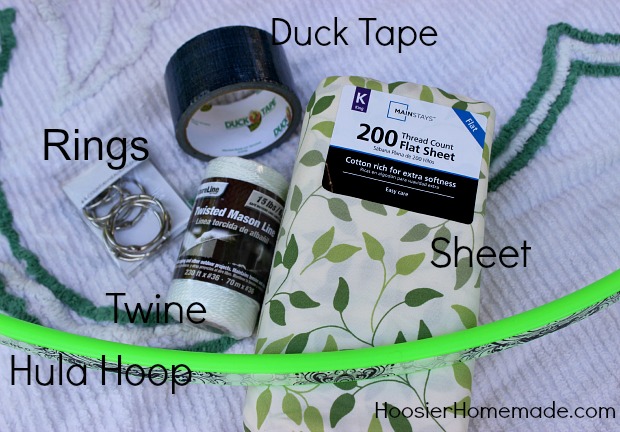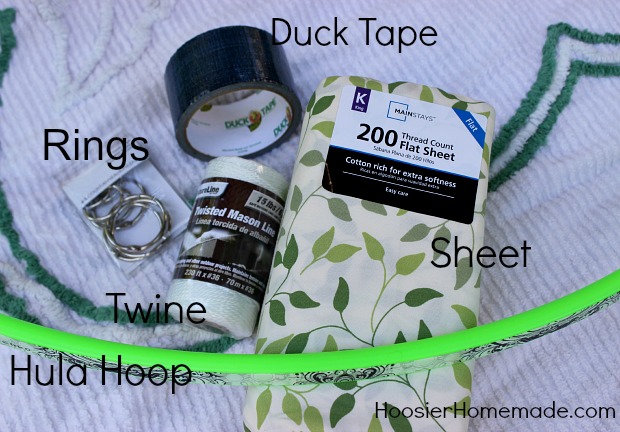 DIY Hula Hoop Tent Supplies
Hula Hoop – found near the bikes at Walmart, they are only $3
Sheet – we used a King Size so that we had plenty of fabric
Twine – found in the Hardware Department at Walmart under $3
Book Rings – found in the Office Supplies area
Duck Tape – found in the Hardware Department
Scissors and Scotch Tape – not shown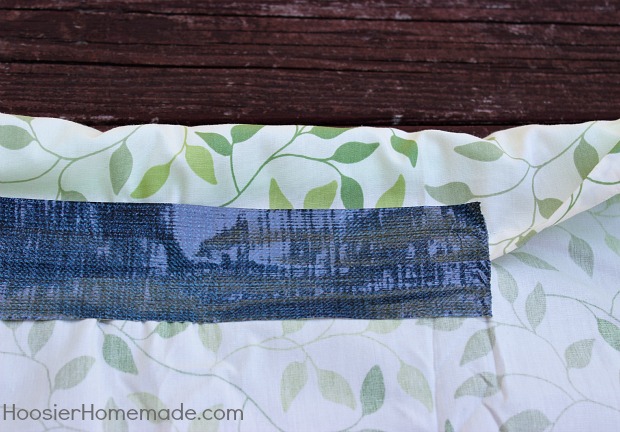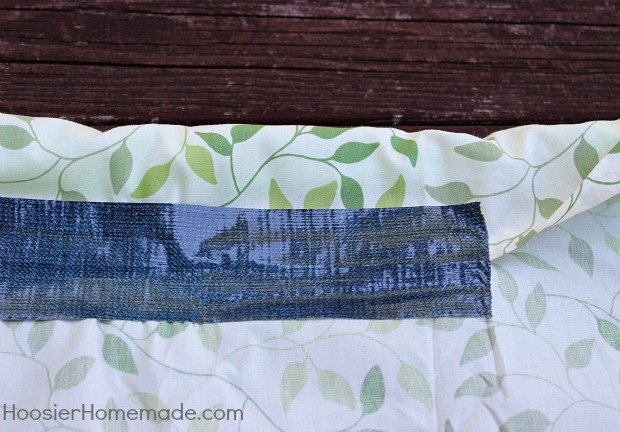 Step 1
Layout the sheet and lay 2-3 inches over the hula hoop and secure with Duck Tape. You could also use a needle and thread if you like and sew it on.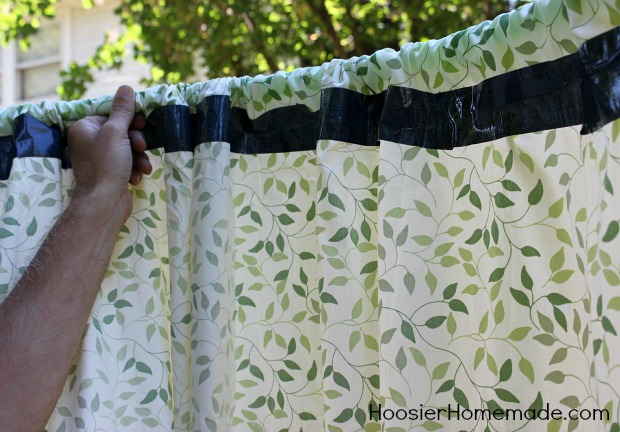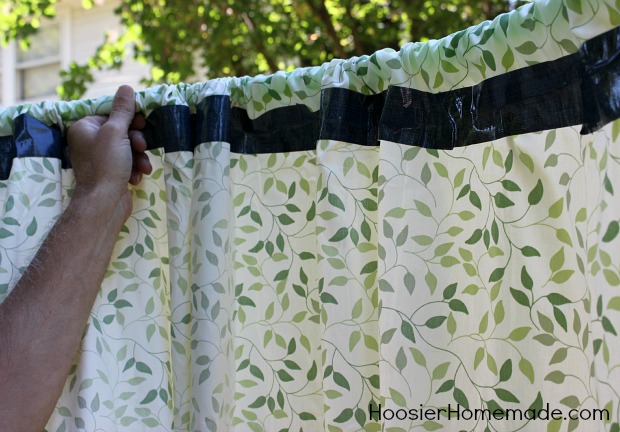 Step 2
Work your way around the hoop. We used the long side of the sheet so that there was plenty of extra fabric to gather.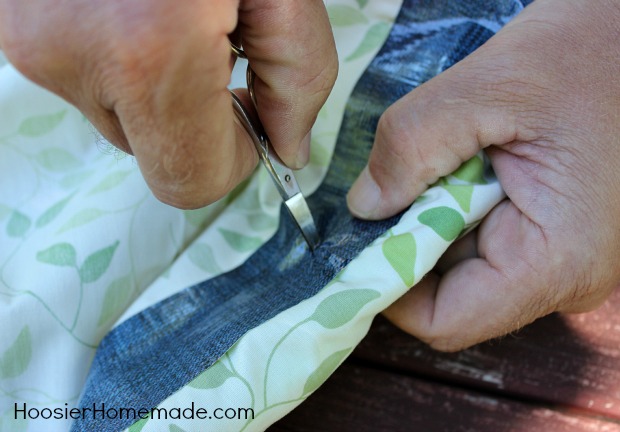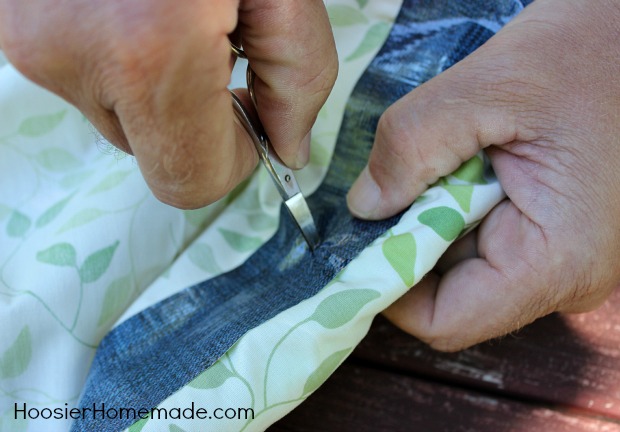 Step 3
Using a small, sharp pair of scissors, poke a hole through the Duck Tape and sheet, creating a spot to thread the twine.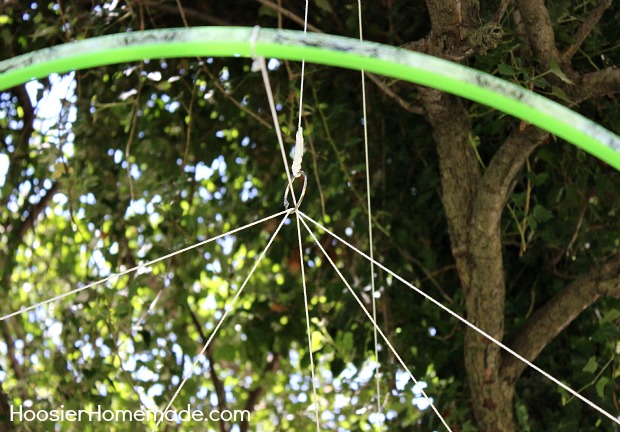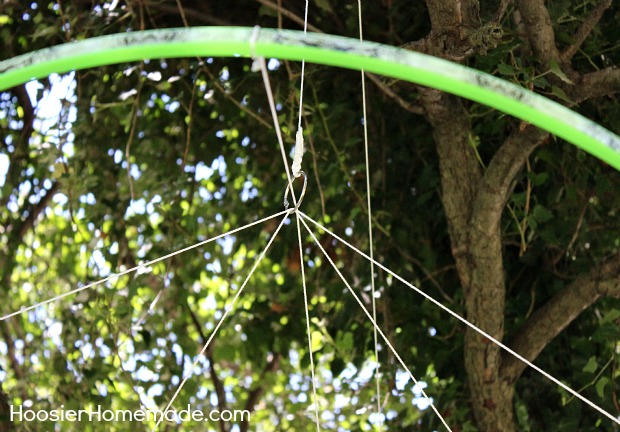 Step 4
Cut a piece of twine about 52 inches long and feed it through the ring, attaching it through the hole you made with the scissors. You may need to wrap the end of the twine with scotch tape so it doesn't unravel. Tie securely around the hoop on both ends.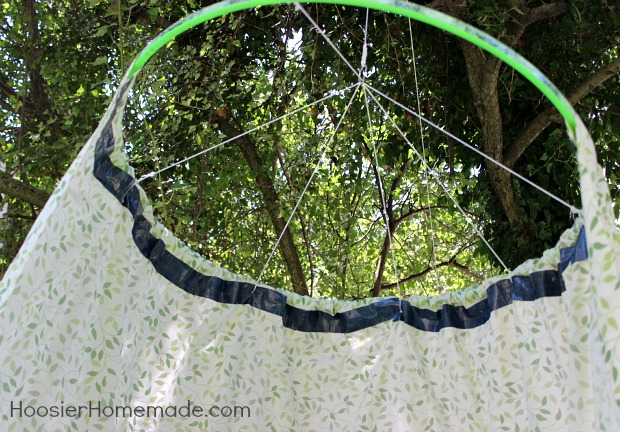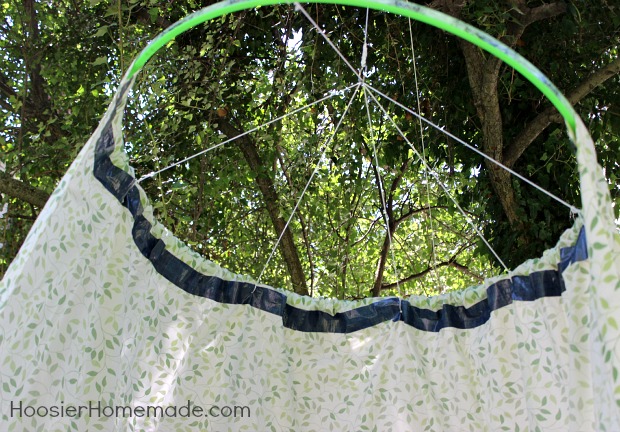 Step 5
Now use another long piece of twine to hang the Hula Hoop Tent to the tree or the ceiling if you are hanging it indoors.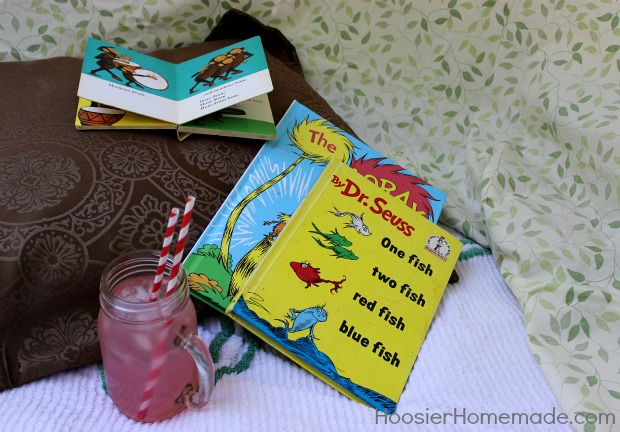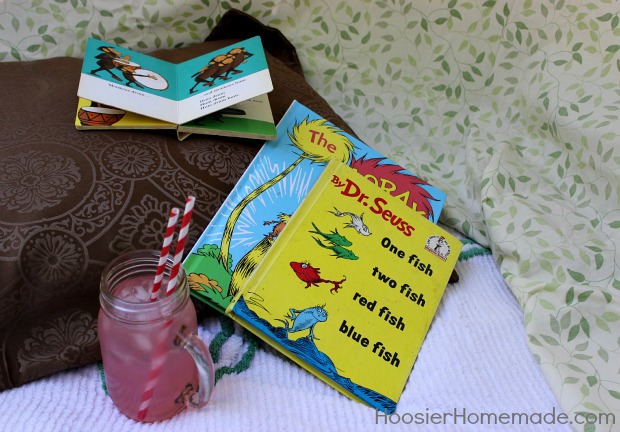 Add a blanket to cover the ground, a pillow and some good books and you have a fun little area to hide away and read for you or the kids!
Original tent idea from Alanna George