I love mason jar gifts. I collect jars all year long from my favorite brand of salsa. These Santa gift jars are a great, easy way to use them up. Fill them with M&Ms, Hershey Kisses, candy canes or even homemade treats. No matter what you fill them with, they'll make great treats to give out to teachers, hair stylists, your postal carrier or anyone you'd like to give a "little something" to.
100 Days of Homemade Holiday Inspiration continues with Day 88! Each day we are inspiring you with  recipes, decorating ideas, crafts, homemade gift ideas and much more!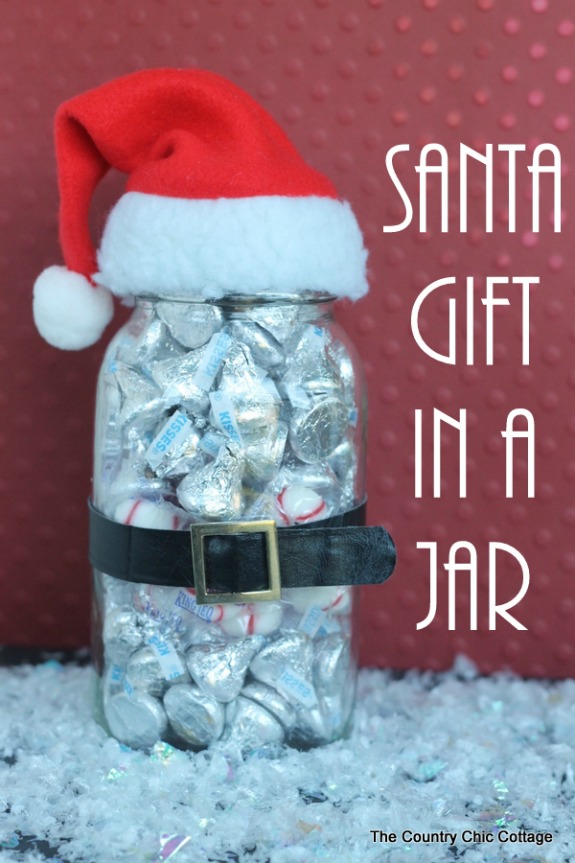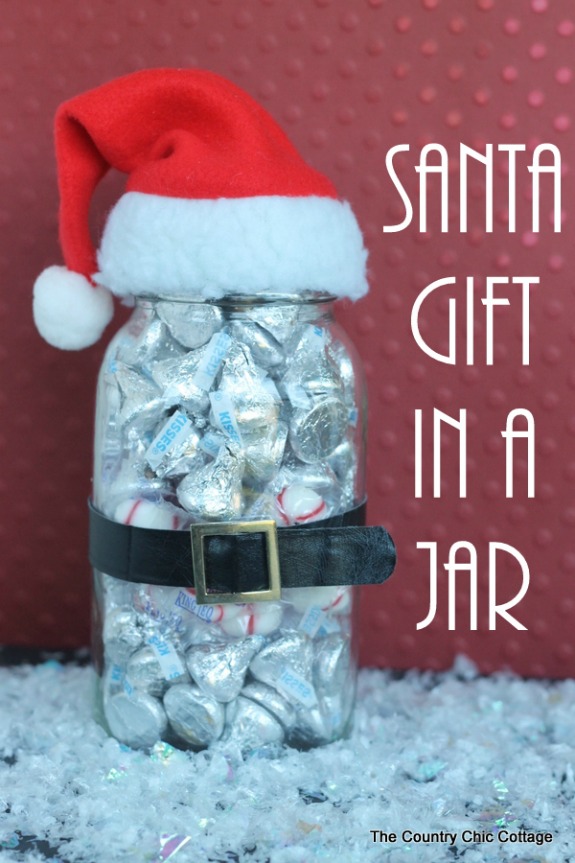 If you are looking for a fun, easy-to-make, budget-friendly gift to give filled with edible treats, this Santa gift jar is just what you need. They can be made quickly if you can find the supplies mentioned in the original post but also with just a little bit of crafting, you could create these with different materials. Black construction paper or Duck tape could be used for the belt. Some red felt could be sewn to make a hat relatively easily. Or even red construction paper could be glued to card stock and cut into a hat shape and have cotton balls glued on. This would be an inexpensive way to give out treats to all your friends.
Thanks to Angie from The Country Chic Cottage for sharing this simple Christmas gift idea with us for our 100 Days of Homemade Holiday Inspiration!
Find the instructions by clicking the link below…