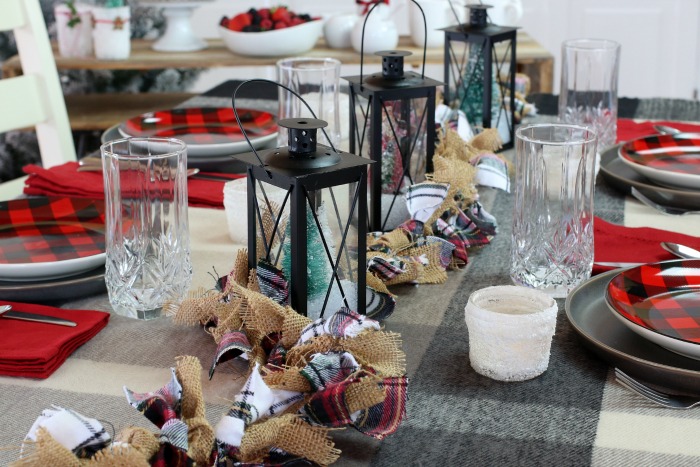 This super easy Fabric Garland can be put together in less than 15 minutes, looks great hanging or use it for a table centerpiece!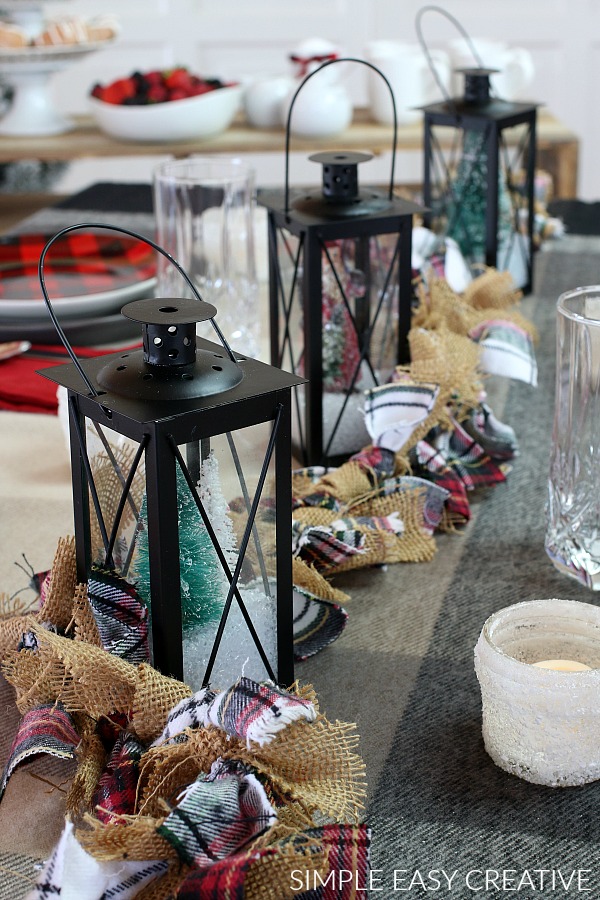 The varieties of garland are endless. There are some that you can put on your Mantel like this Ornament Garland, make a garland with Gingerbread Men Cookies, there are some made with Gumdrops, and a heart garland for Valentine's Day – the list goes on and on!
But the thing I like the most about any garland is that you can hang it, add it to your Christmas tree or use it down the center of your table, like we did for this Rustic Holiday Table setting.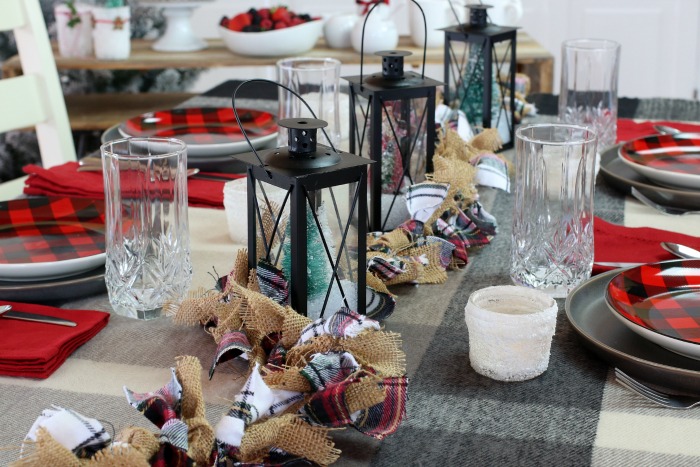 Just like the Simple Holiday Lanterns that take about 5 minutes to put together, this Fabric Garland will take you less than 15 minutes.
You will need just a few supplies, and you are ready to go. The kids can even do this project with you!
Change the fabric and make them to give as gifts for the holidays too!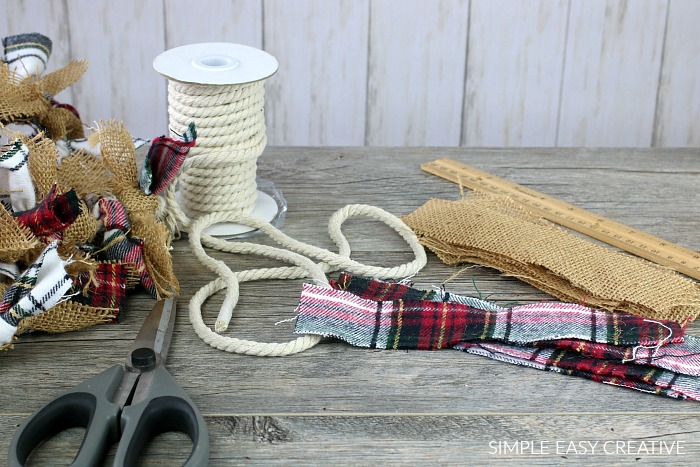 Let's gather our supplies –
Fabric Garland Supplies
Rope or Twine – any kind will work, you just need it sturdy enough to hold it's shape
Fabric – we used plaid flannel to match the buffalo check on the table setting
Burlap – any kind will work, keep in mind it will fray, which I think is fine
Scissors
Ruler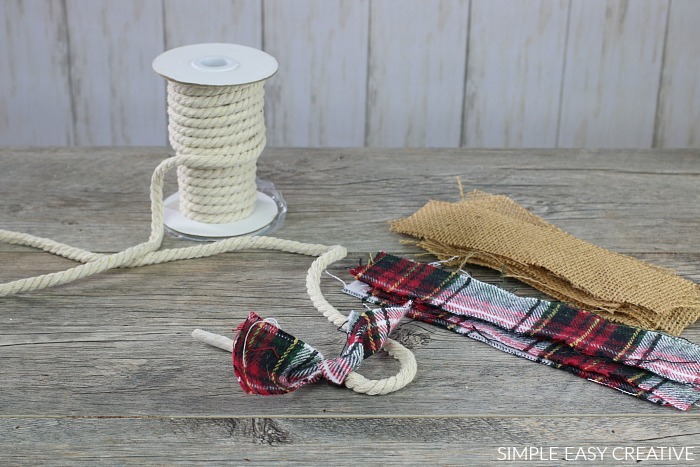 The first step is to cut the fabric and burlap. The length and width is up to you, depending on how much fabric you want to hang over. Since this fabric garland was going on the table, we cut the strips – 8 inches long by 1.5 inches wide.
Tie a knot in the end of the twine or rope.
Then begin to tie on the fabric pieces, alternating with the burlap.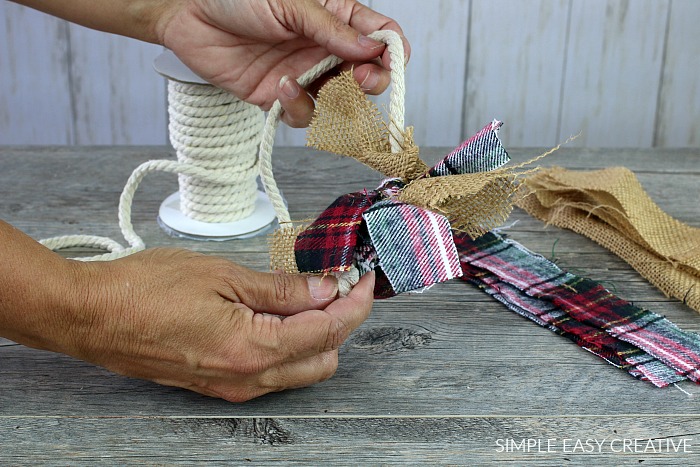 Continue until you have the desired length you want for your table, Mantel or wall.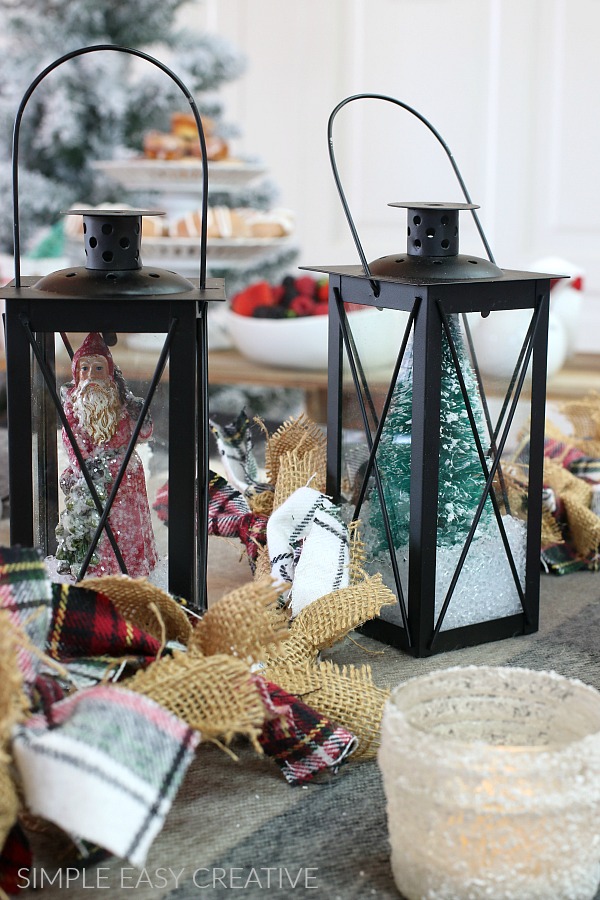 It's that easy! Now you are ready to set your Holiday table!