Blossom Street Brides by Debbie Macomber: Book Review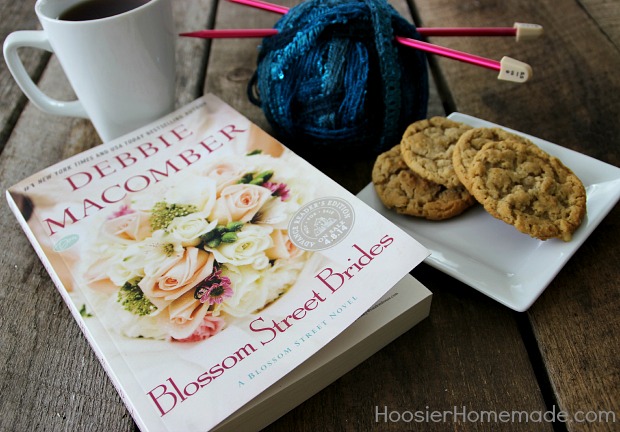 There isn't much time for me to sit down and read these days, but it's something that I definitely miss. Blossom Street Brides by Debbie Macomber is another one of her best sellers that I could hardly put down.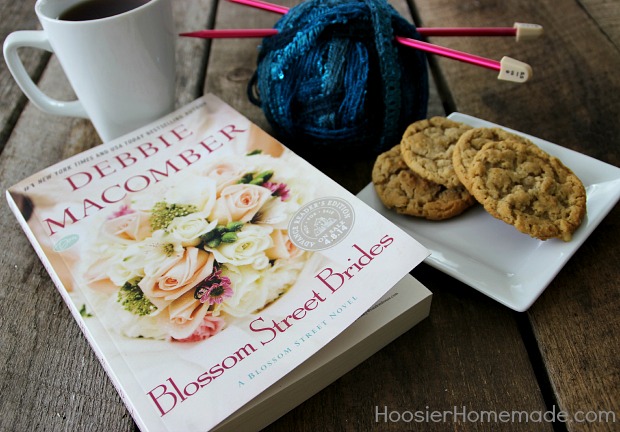 After reading Rose Harbor in Bloom last Summer, I quickly feel in love with Debbie Macomber's books. I have read 3 now, and loved all of them. The stories that she tells make you feel like you are right there walking along side of the people in the story, flipping between characters in each chapter, makes it hard to put the book down.
Blossom Street Brides takes place in Seattle, and although I have never been there, the book paints a perfect picture of what the area looks like. The lives of three women; Lydia, Lauren and Bethanne intersect with love, family and a yarn shop – A Good Yarn.
The story begins with Lauren as she waits as yet another year that passes by without a marriage proposal from her long-time boyfriend Todd. The unexpected turns and twists of the story leads Lauren away from Todd, and she discovers a whole new life without him.
Bethanne who is madly in love with her new husband, but has to go through most of her days apart from him as he owns a wine distribution business in another state. She struggles with the attitude of her grown daughter who still thinks her parents should be married.
And Lydia, who owns the yarn shop, learns that showing people her caring side through knitting for charity not only helps people in need but ultimately helped herself and her shop.
Blossom Street Brides, by Debbie Macomber is available now at Walmart in stores will be $17.97 (31% off list price of $26) and online.
Are you getting married or know someone who is?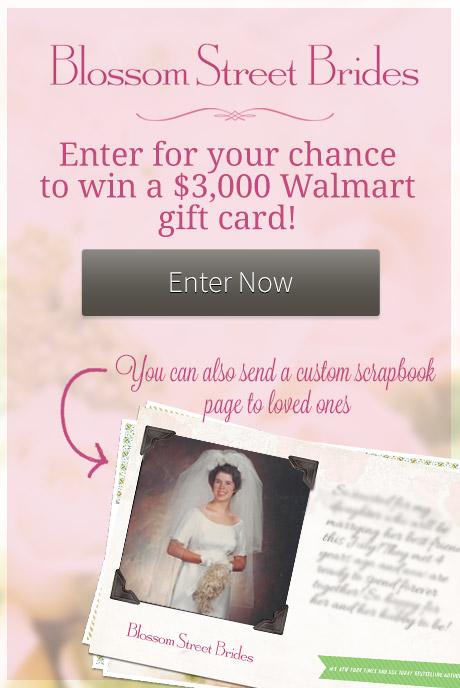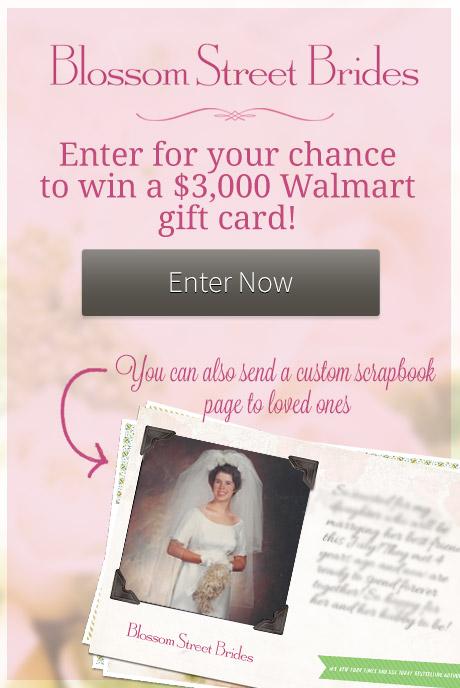 Head on over to DebbieMacomber.com and enter to win a $3000 Walmart gift card! Sweepstakes will run from 3/25/14 – 5/25/14, with a winner chosen on 6/1/14.