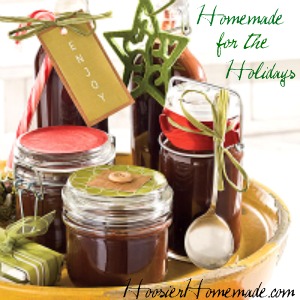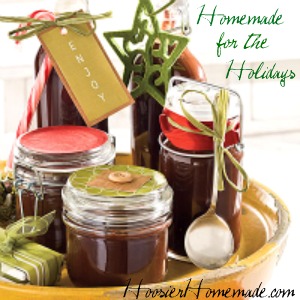 Well, here we are at the end of our Homemade for the Holidays series! I hope you have enjoyed it!
It's so nice to have breakfast ready to put into the oven, especially on Christmas Morning. This Casserole is perfect for any morning, but especially during the busy Holidays.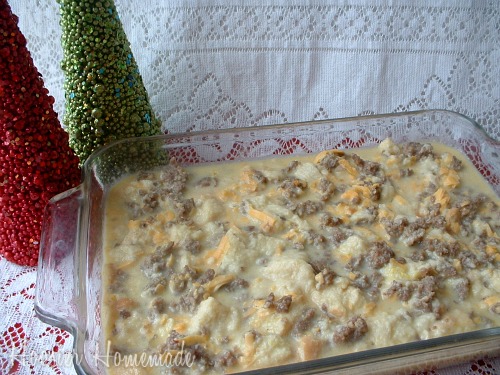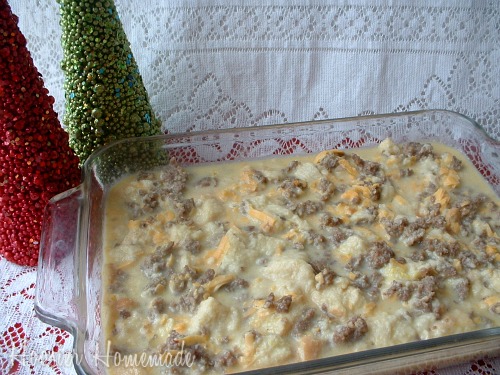 Christmas Morning Casserole

Make this Christmas Morning Casserole from HoosierHomemade.com the night before for a hassle-free Christmas breakfast!

Ingredients

6 eggs
2 cups milk
1 teaspoon mustard
1 teaspoon salt
1 pound breakfast sausage, cooked and drained
6 slices of white bread, cubed
1 cup of cheddar cheese, grated

Instructions

Cook and drain sausage, set aside. In a large bowl, beat eggs, add the milk, salt and mustard.
Stir in the bread cubes, cheese and sausage.
Pour into a greased baking pan (11×7) Cover and place in fridge for 8 hours or overnight.
Remove from fridge 30 minutes before baking.
Bake uncovered at 350 degrees for 40 minutes of until knife inserted comes out clean.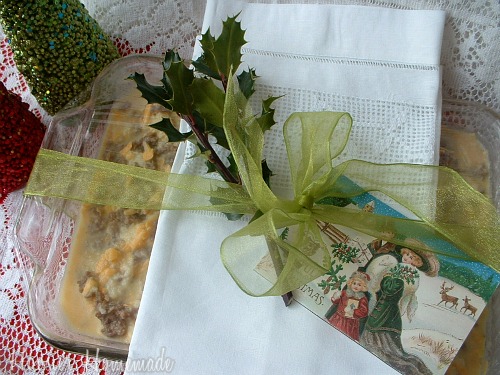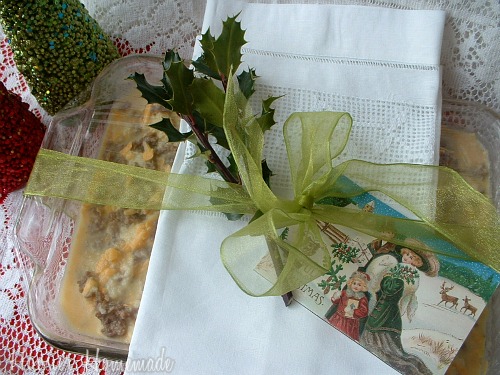 Now having this Breakfast Casserole for your family on Christmas Morning would be awesome…how about making two and giving one to a friend or neighbor for their Christmas Morning Breakfast?
I covered the Casserole with plastic wrap and added this beautiful Vintage linen, ribbon, a couple pieces of fresh holly and a card with the instructions for baking on the back.
Isn't that linen beautiful? I was so excited when I received a box of the most beautiful presents from Shannon. They were all wrapped in pink tissue and tied with the same ribbon I used on the Casserole. Now, of course, I'm not giving away my linen that Shannon sent me, I just wanted to give you an idea of what you could use. Shannon's Shanonigins, is full of beautiful table settings, decorating ideas, gifts, crafts and more…take a peek!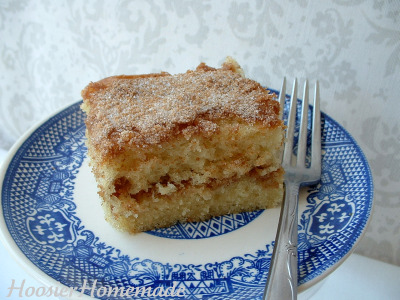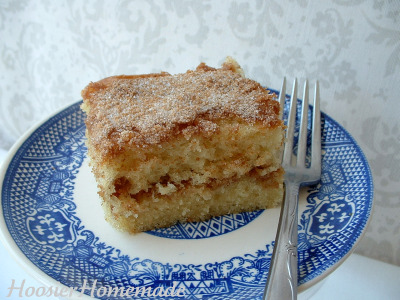 Pair your Breakfast Casserole with this Make-Ahead Coffee Cake and you are all set!
In case you missed any, here are all of the Homemade for the Holidays Series…