Peanut Butter Hot Cocoa Mix: Homemade Holiday Inspiration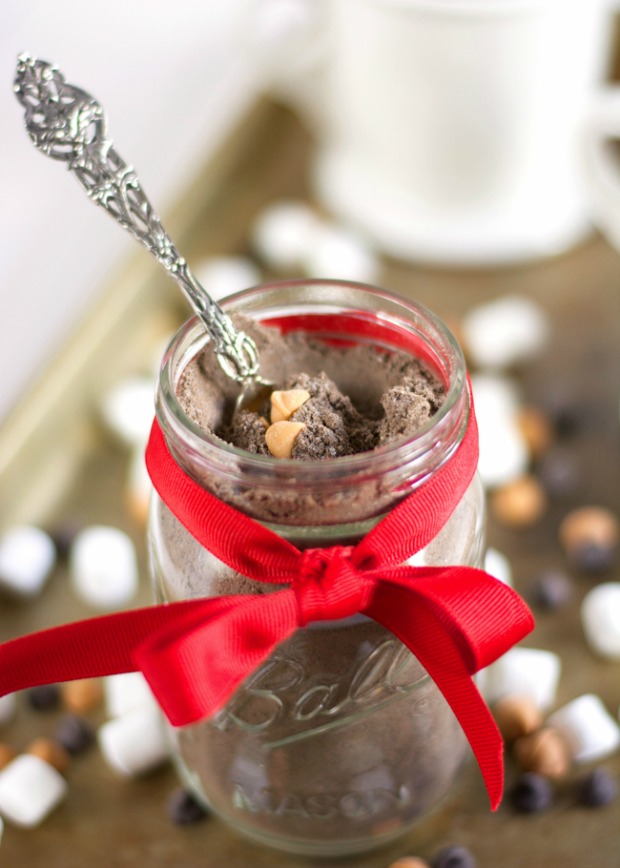 Nothing warms you up better on a cold winter morning than a cup of hot cocoa. And nothing tastes better than the combination of peanut butter and chocolate. With those two things in mind, today you'll find a peanut butter hot cocoa mix that is sure to please everyone. Mixing this up on a cold afternoon is the perfect way to treat yourself and your family.
100 Days of Homemade Holiday Inspiration continues with Day 85! Each day we are inspiring you with  recipes, decorating ideas, crafts, homemade gift ideas and much more!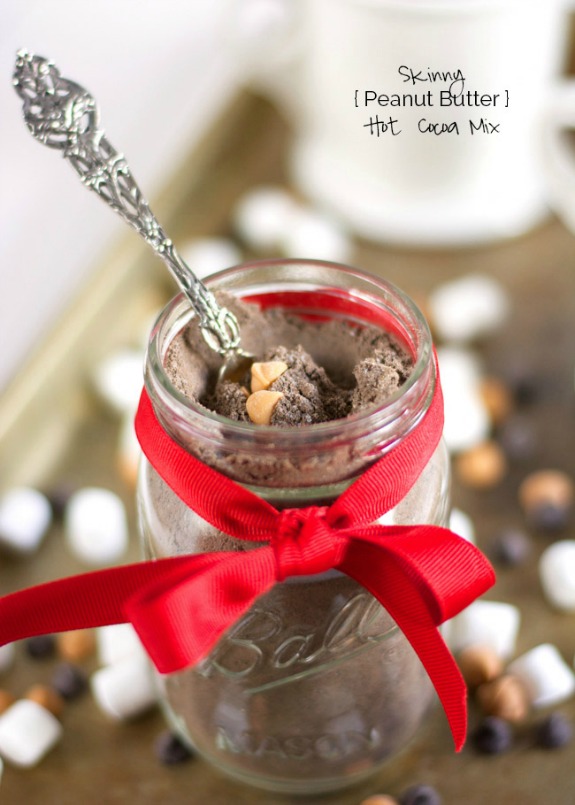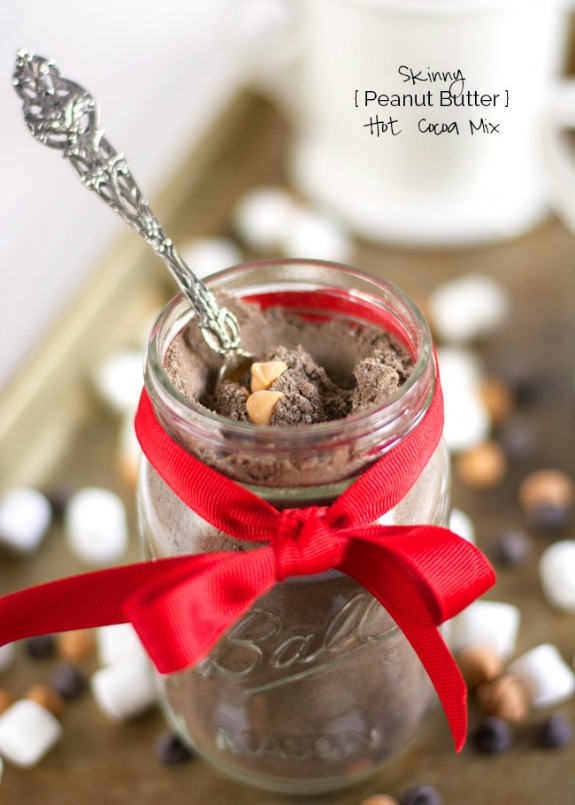 This mix would be great to give out to friends, coworkers or as teacher gifts. You could pair them with the chalkboard painted mugs, put into the hot cocoa mix ornaments, or as part of the snowy day survival kit. Whether you give it away or keep it all for yourself it is bound to please all!
Thanks to Megan from The Housewife in Training Files for sharing this delicious Hot Cocoa Mix recipe with us for our 100 Days of Homemade Holiday Inspiration!
Find the recipe by clicking the link below…