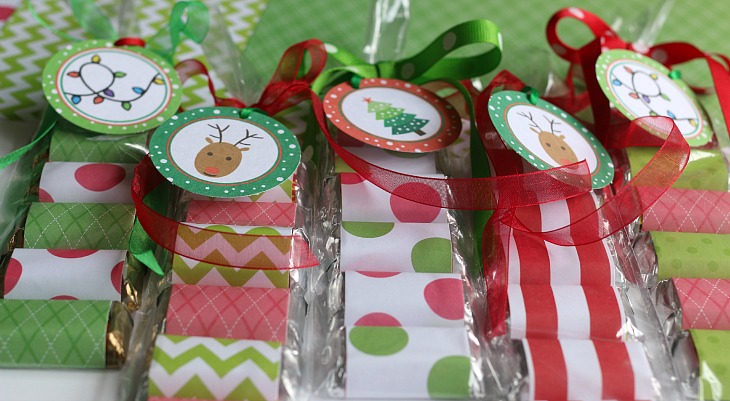 These 10 frugal homemade gift ideas can be put together today without much hassle and maybe just a quick trip to the store for supplies. No matter who has been left off (or added to) the gift-giving list, you can have a wonderful gift that anyone would enjoy receiving in no time.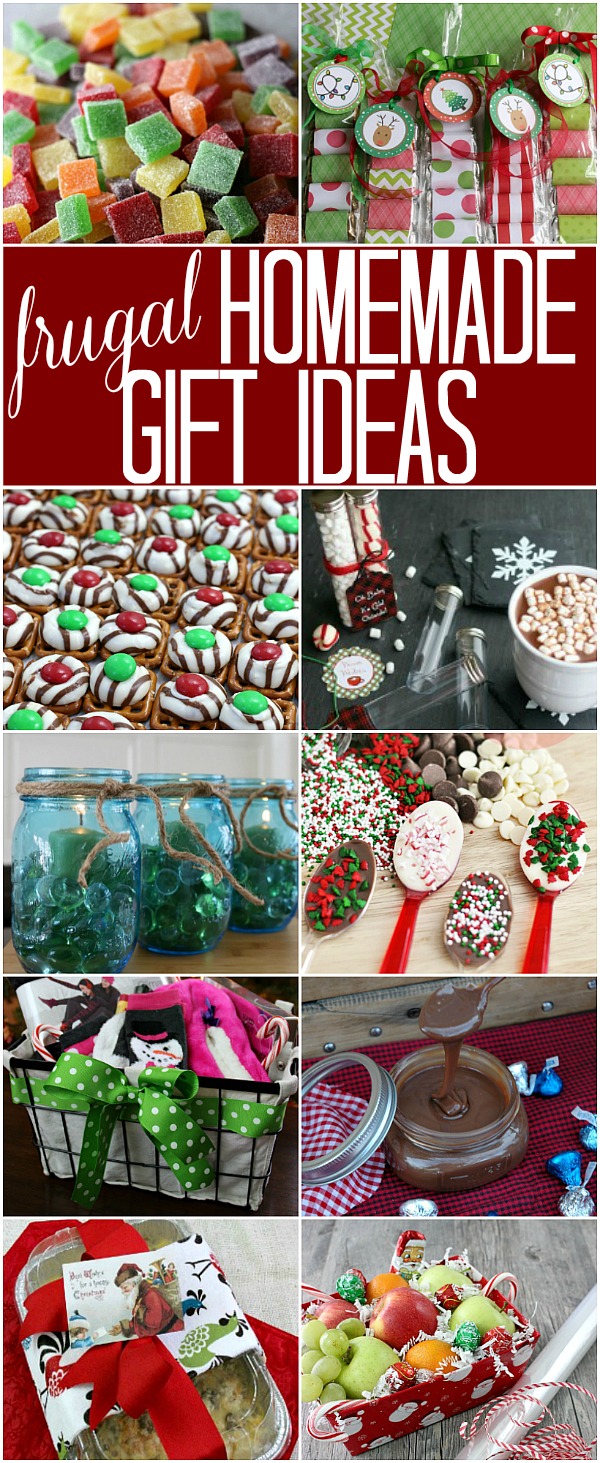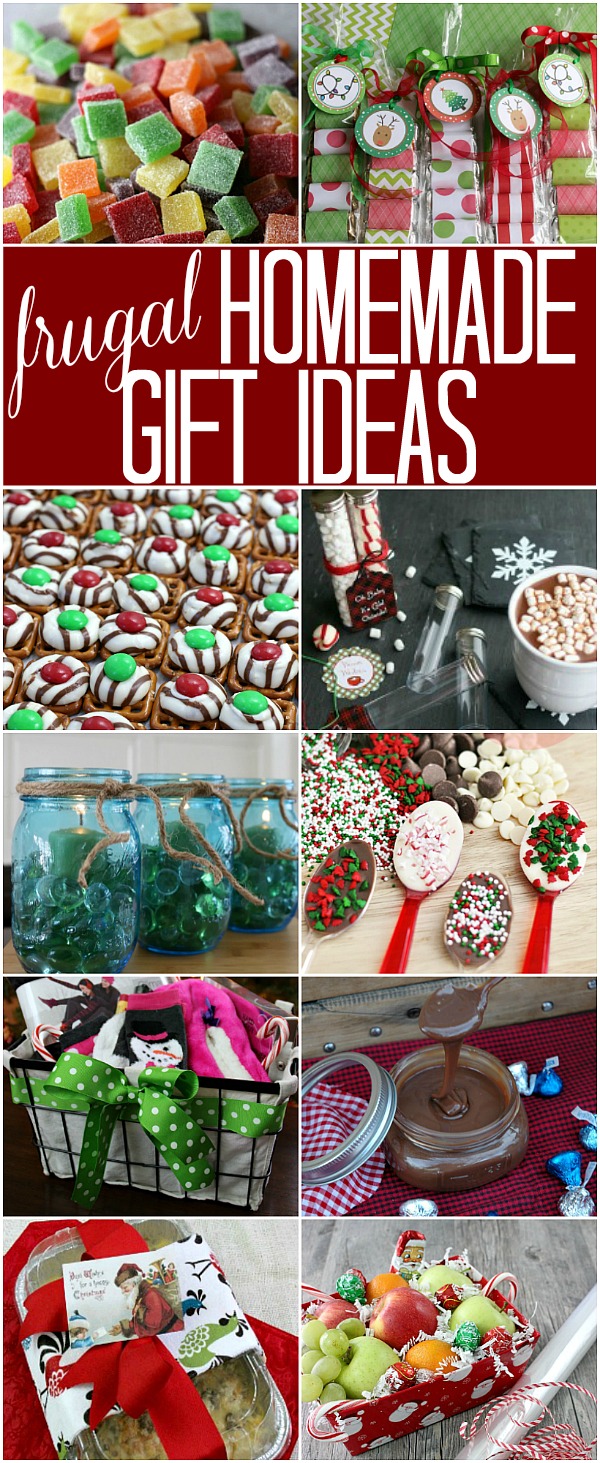 It's almost time to gather and celebrate with family. Everyone's present is wrapped and under the tree. You've got your plans for creating a delicious meal and the cleaning is almost done. Then a phone call comes in that your brother is bringing the person he's dating to meet the family and you don't have a gift to give. When something like this happens, it's great to have a list of go-to last-minute, frugal gift ideas to get you through the holidays without stress.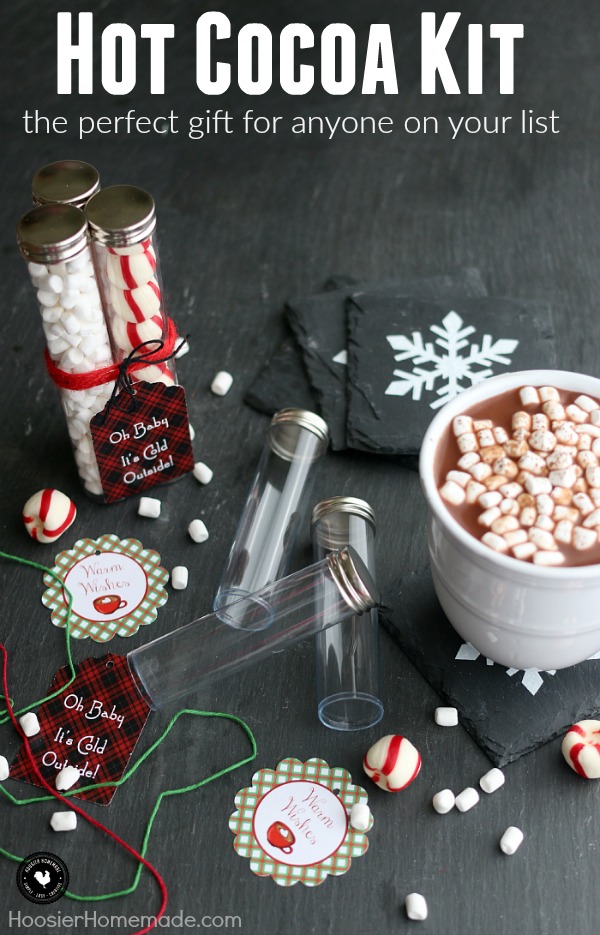 Any chocolate or cocoa lover would love to get this delicious Hot Cocoa Kit as a gift. It would be great when added to a gift basket or when paired with some adorable coffee mugs.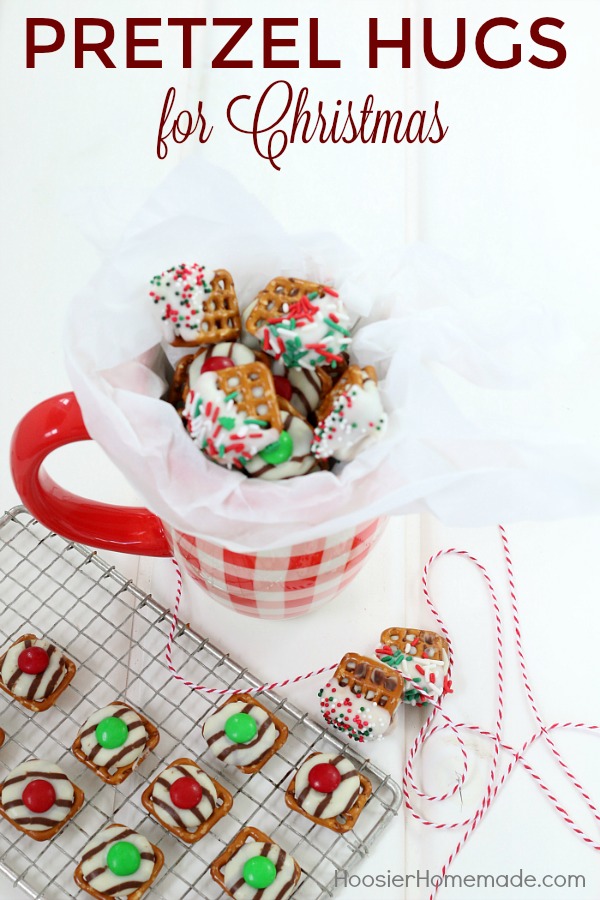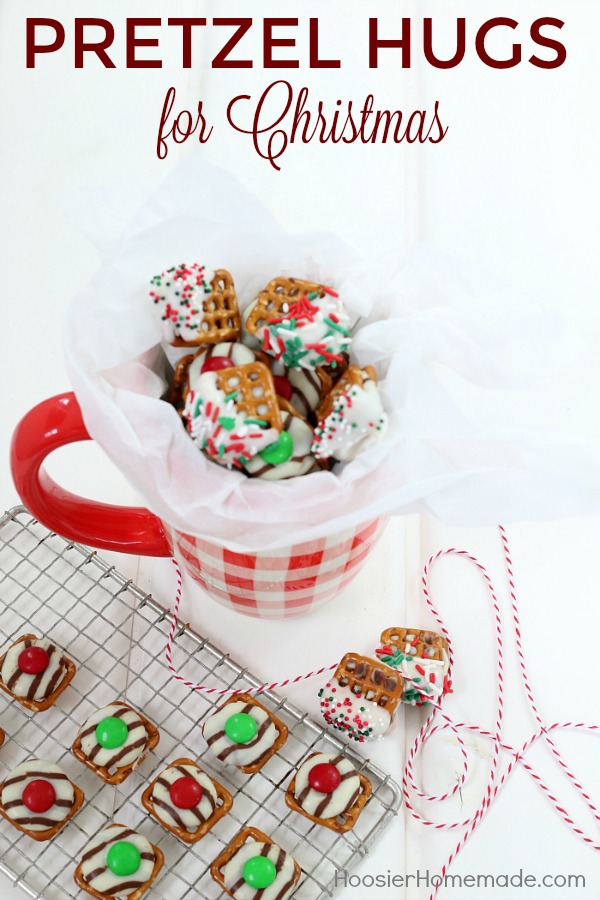 With only three ingredients, these pretzel hugs only take a few minutes to make- and they are so cute and festive that they can definitely be given as gifts! I think making both versions and tying them up in a cellophane bag would be adorable for neighbors and teachers.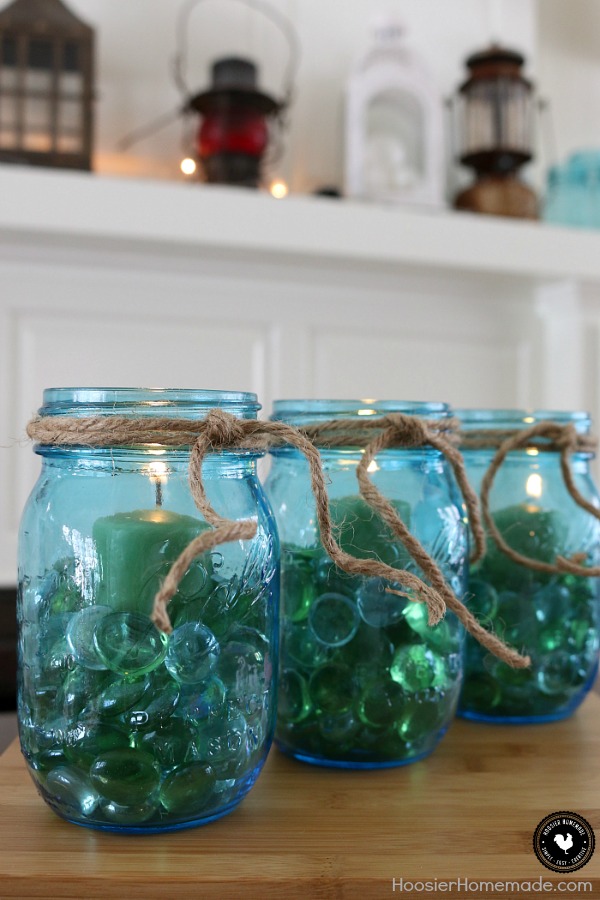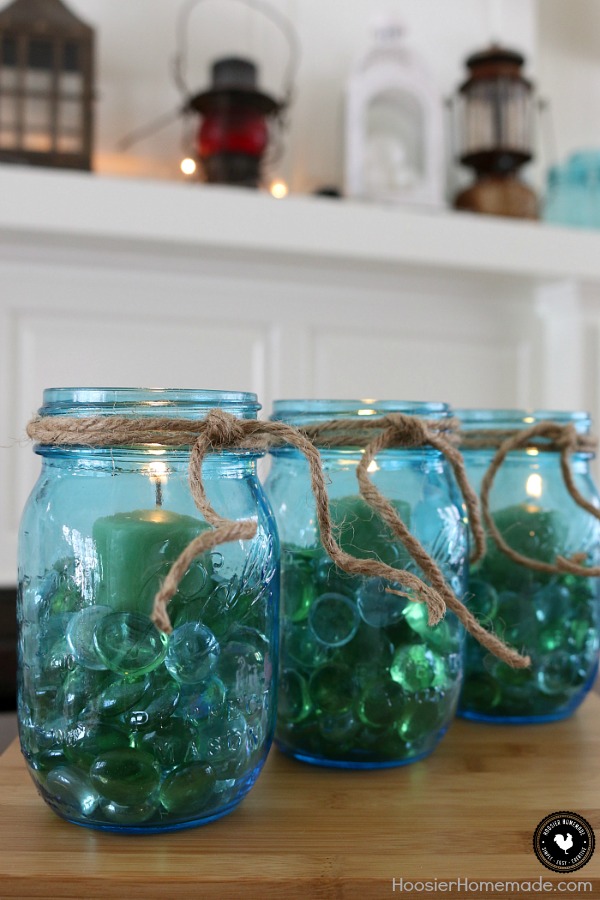 These Mason Jar Centerpieces are super quick and easy! The Mason Jars come in a variety of colors now, or use the traditional clear jars and add Epsom Salt to them to look like snow.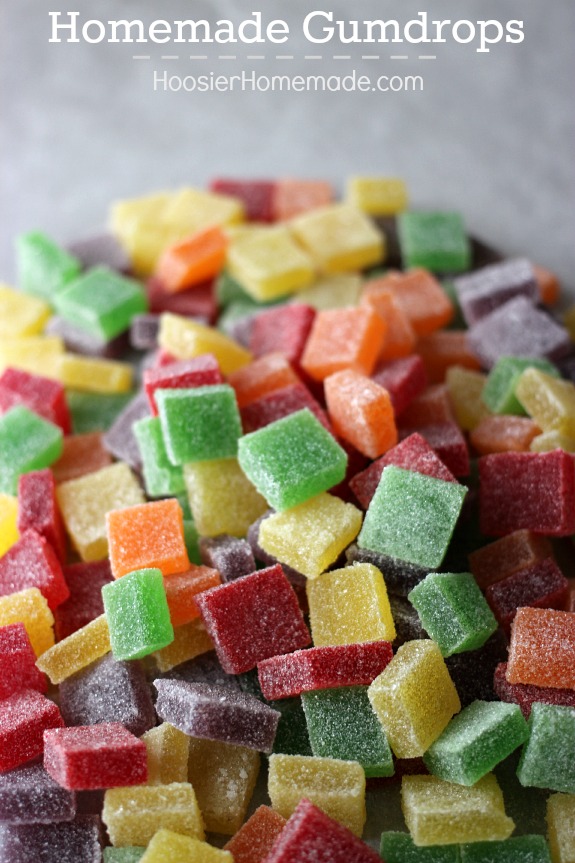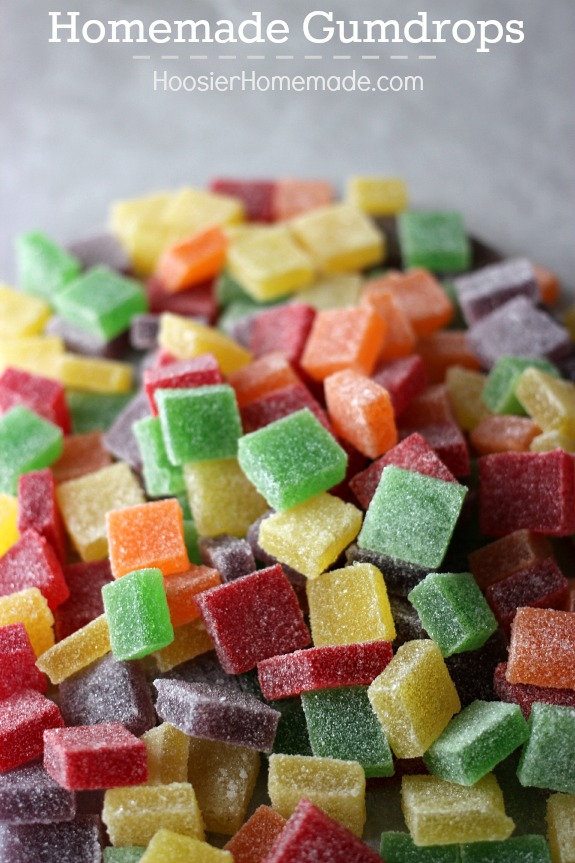 One batch of these Homemade Gumdrops goes a long way! Make them in traditional red and green, or a variety of flavors and colors for a fun homemade gift!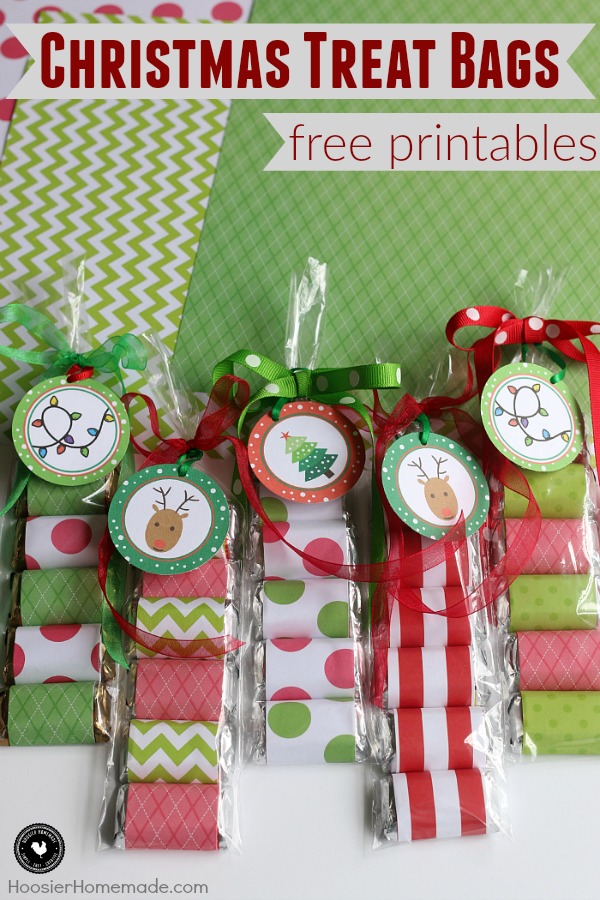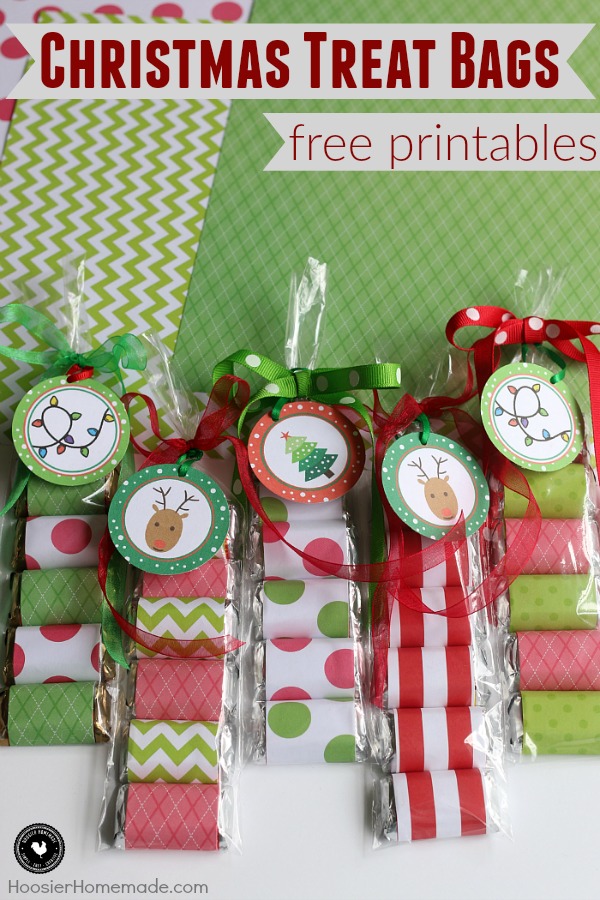 These adorable Christmas Treat Bags take minutes to make and yes, they are super easy. Dig into your crafting supplies, print out the free Christmas tags, grab a bag of mini candy bars and you are set to make these treat bags for a quick and easy Christmas gift.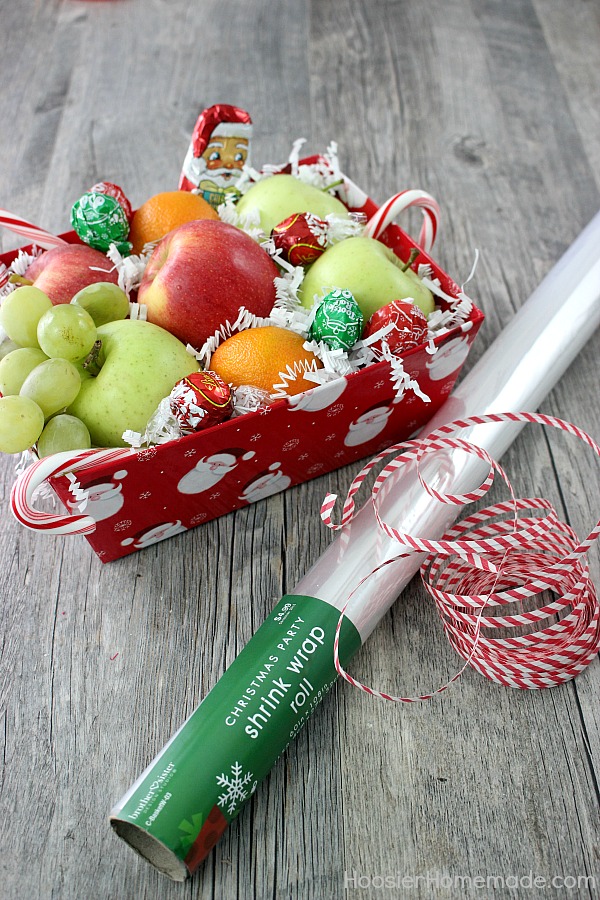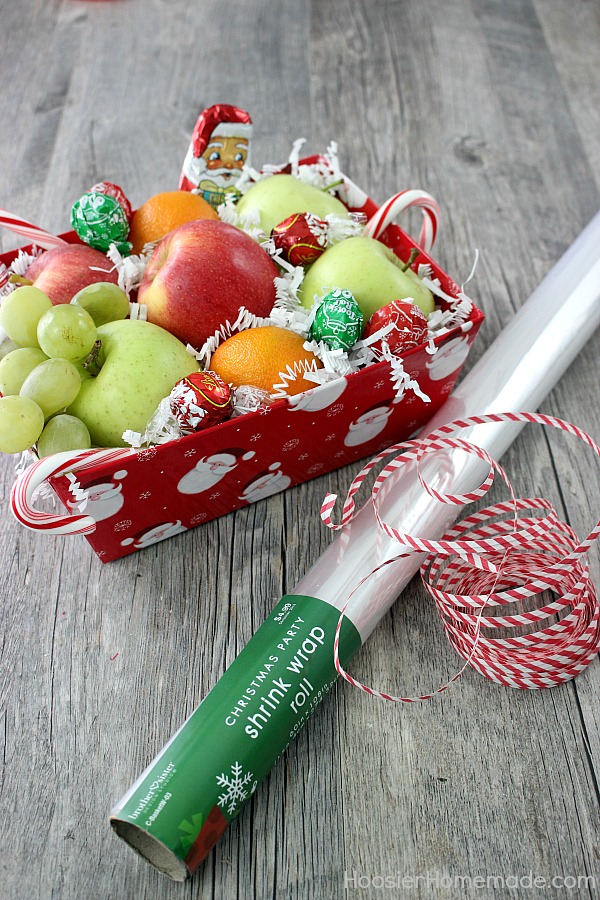 With all the sweets and extra food we all have during the holidays, everyone enjoys a fruit basket! They are quick, easy and inexpensive to put together!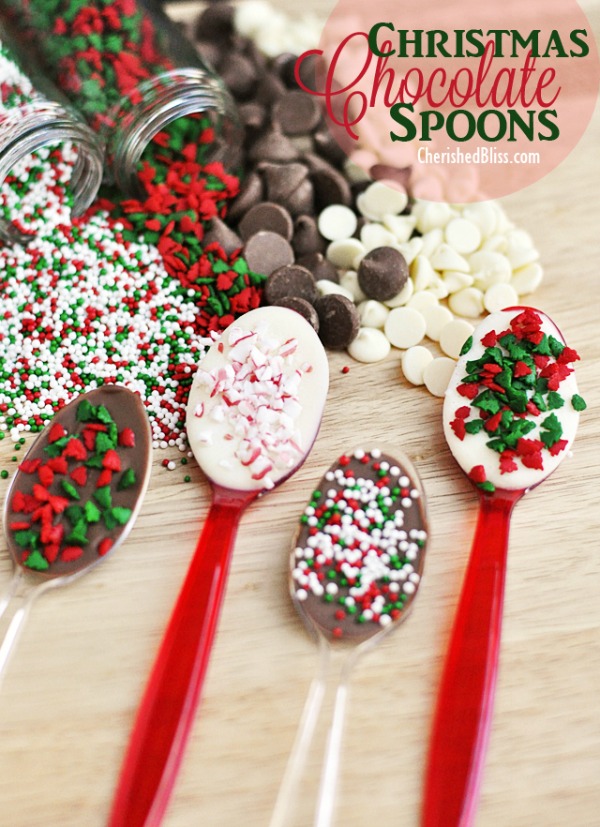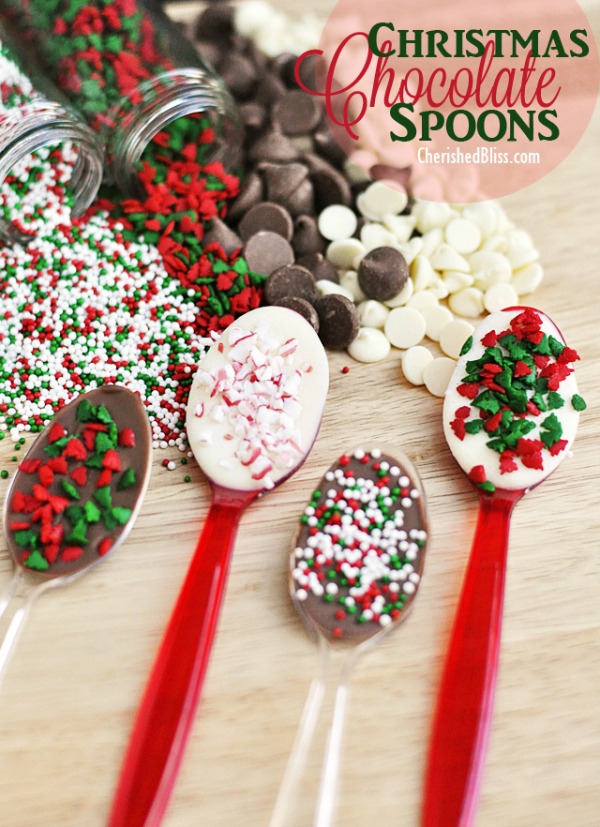 In minutes you can make these delicious Chocolate Spoons. Add them to a gift bag along with Hot Cocoa Mix and a Mug and you have a fun, easy and frugal gift!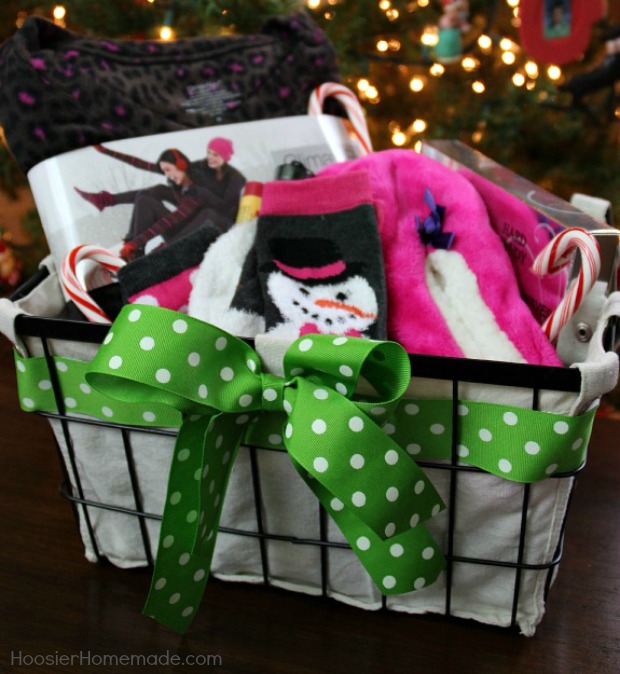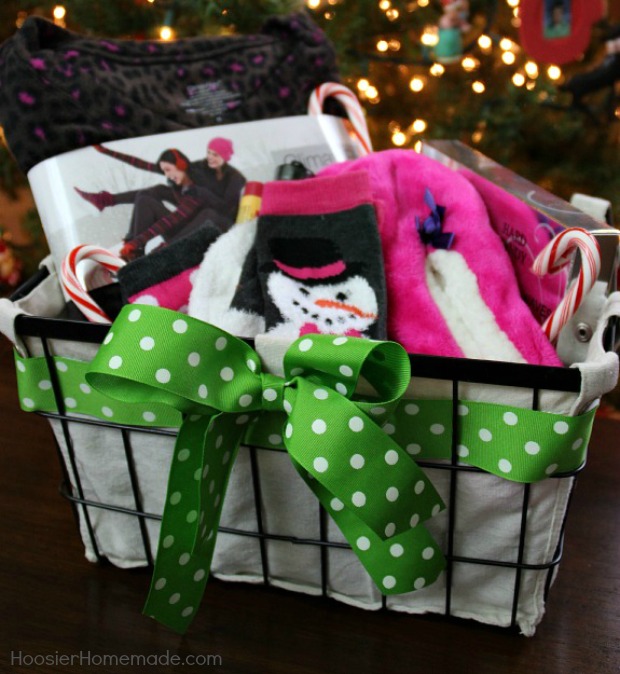 You can create a gift basket for anyone you need to buy for using these great tips. It would be easy to create one for a book lover, a sports fan or even a baker in no time. I like grabbing items during the after-Christmas sale and having them on hand to add to baskets throughout the year too.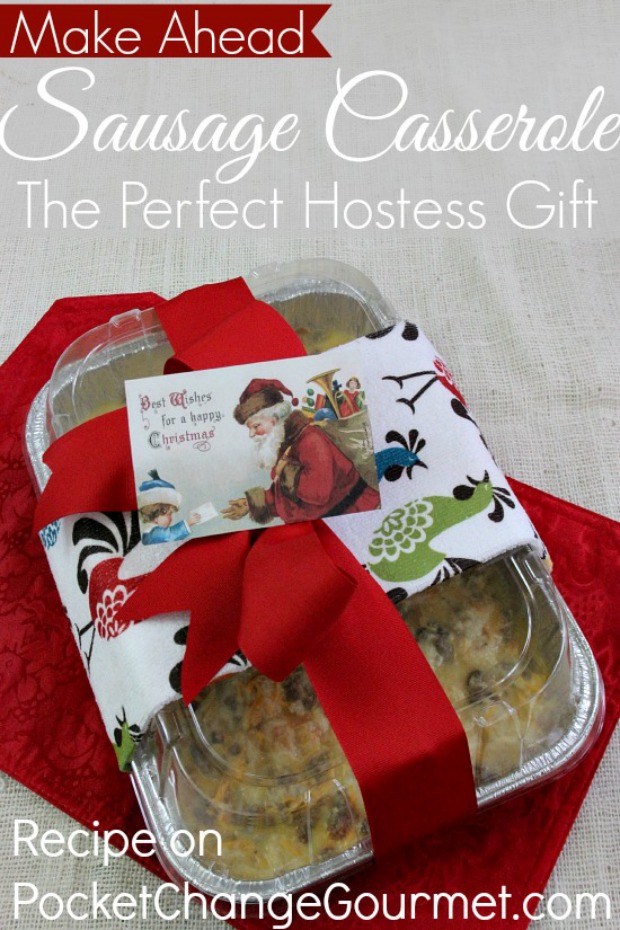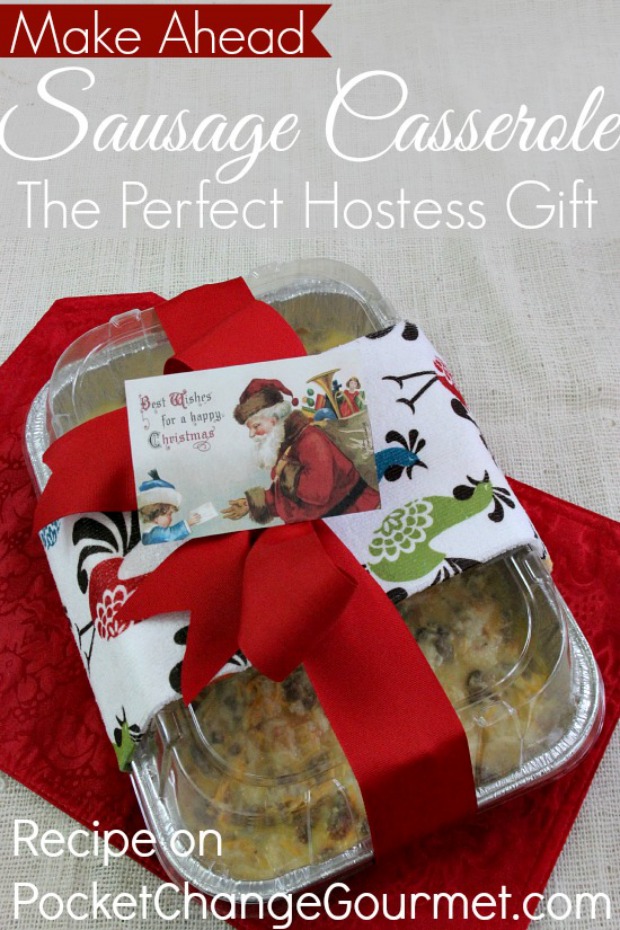 If you are headed to someone's house on Christmas Eve or you'll be visiting relatives overnight during the holidays, bring along this Christmas morning breakfast casserole to give as a thank you gift. The Sausage Casserole can be made up ahead and also makes a wonderful hostess gift for that Holiday party you are attending.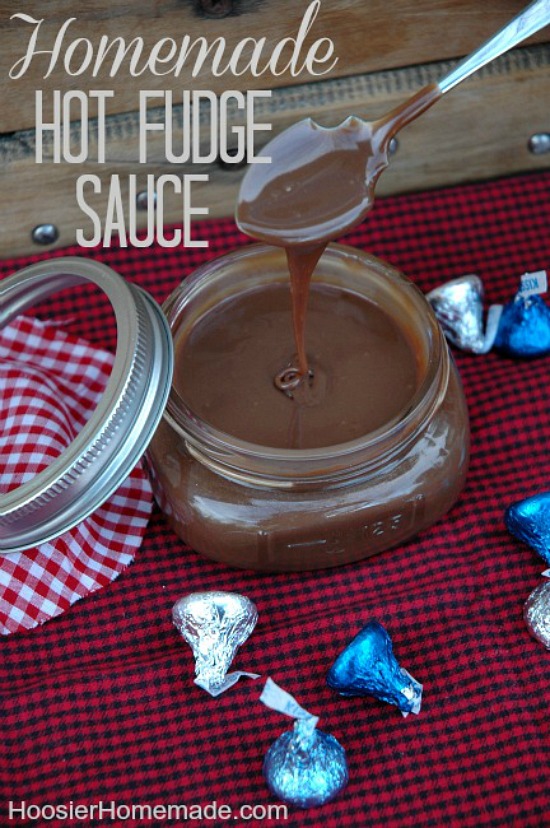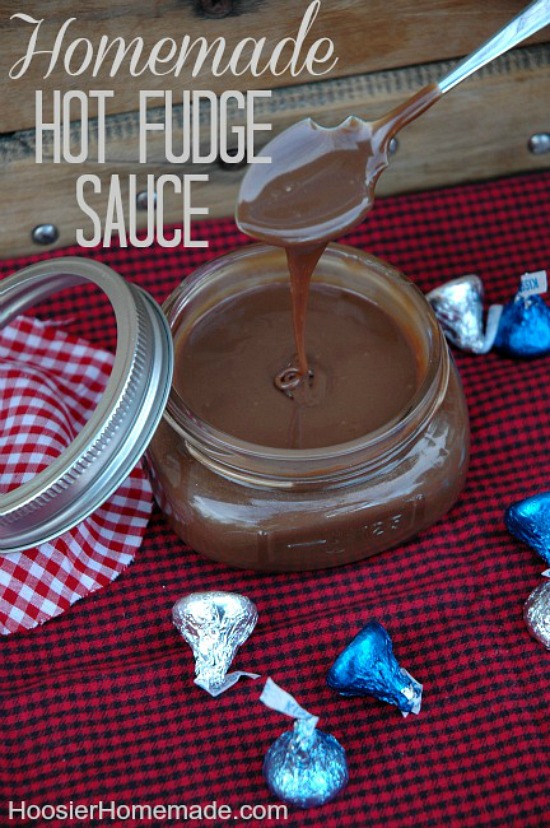 If time is truly running out and you only have minutes to whip up a great gift. Hit up the grocery store for some ice cream and the ingredients for this homemade hot fudge sauce. Pour it into a decorated glass jar and put it as well as the ice cream into a basket to give as a hostess gift for late-night snacking or as a dessert idea for later in the evening.