Do you host a Super Bowl Party? Perhaps join a party at a friend's home? Getting together to watch the big game isn't complete without a few snacks, desserts and cupcakes!  So before your next Game Day Party be sure to whip up a few of these easy recipes that are sure to be a hit of the party.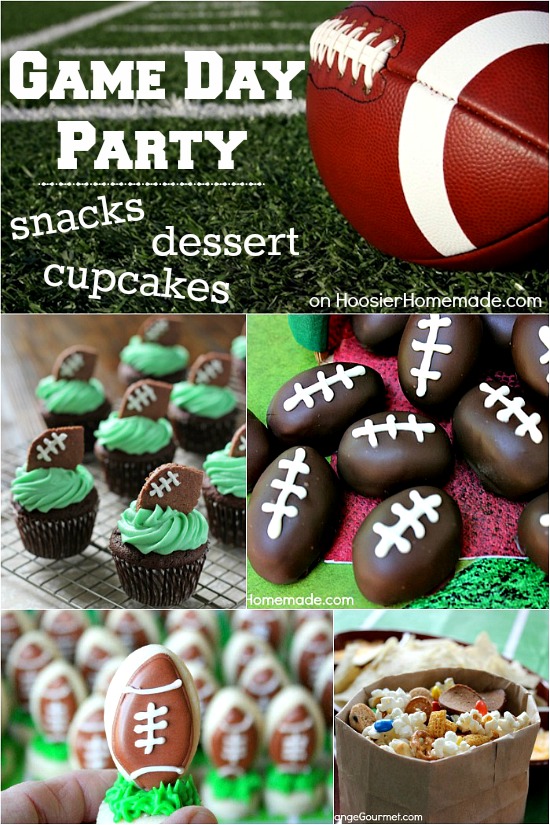 These recipes for desserts, cupcakes and snacks aren't just for the Super Bowl! Don't forget about the College Football Games, Tailgating Parties or even a Birthday Party with a Football Theme! There are plenty for you to choose from.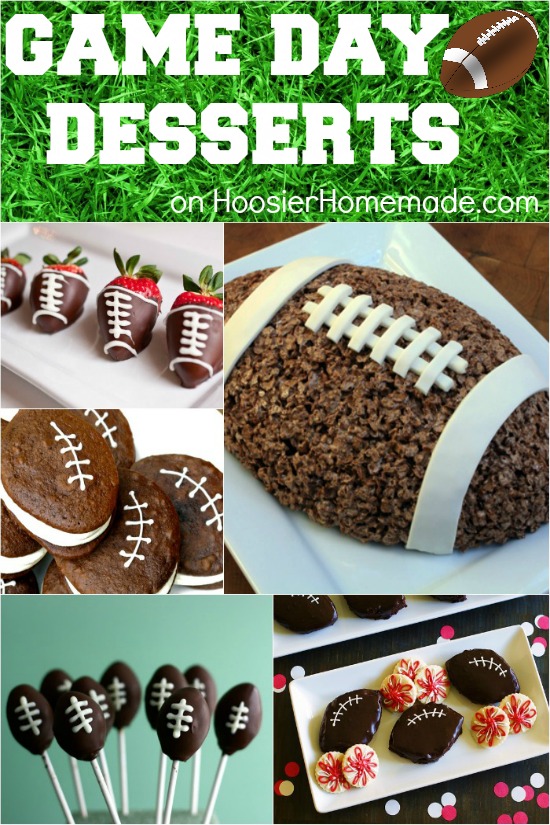 Game Day Desserts
Game Day Cupcakes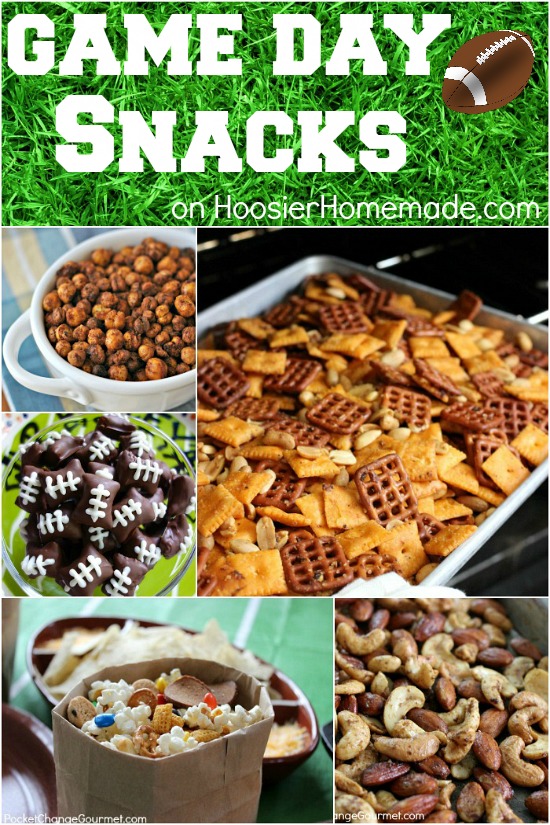 Game Day Snacks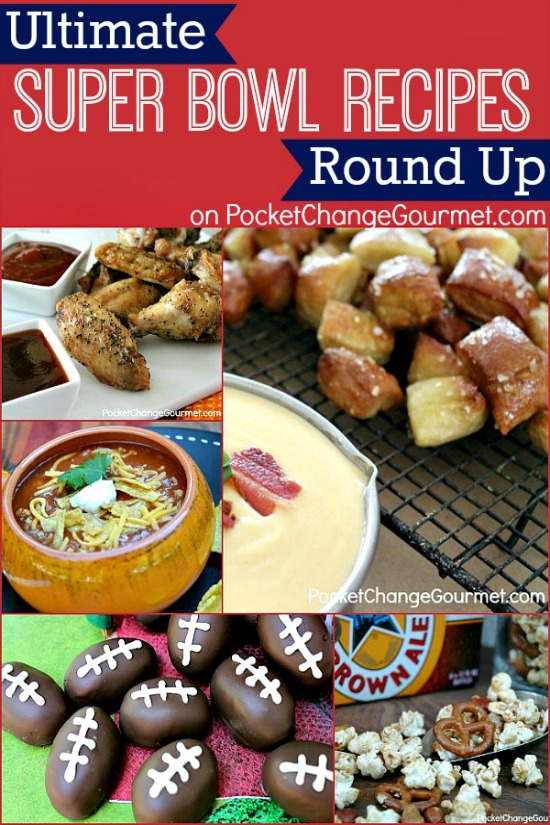 For more Game Day Recipes – head on over to Pocket Change Gourmet where you will find Party Appetizers, Sandwiches, Soups, Sides and More!