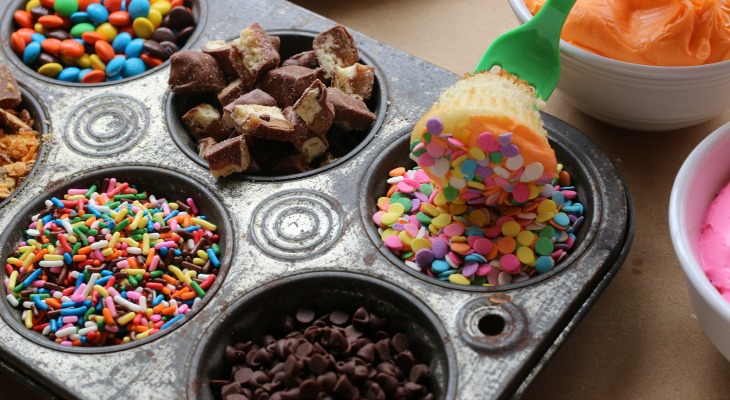 Whether you are throwing a birthday bash, dinner party or just a treat by the pool, this Cupcake Fondue is fun for the little ones as well as adults!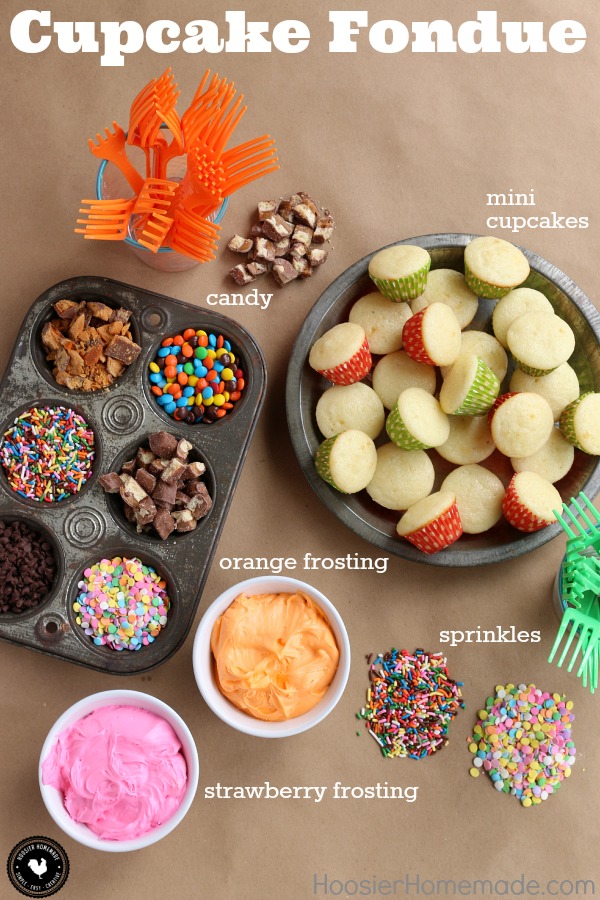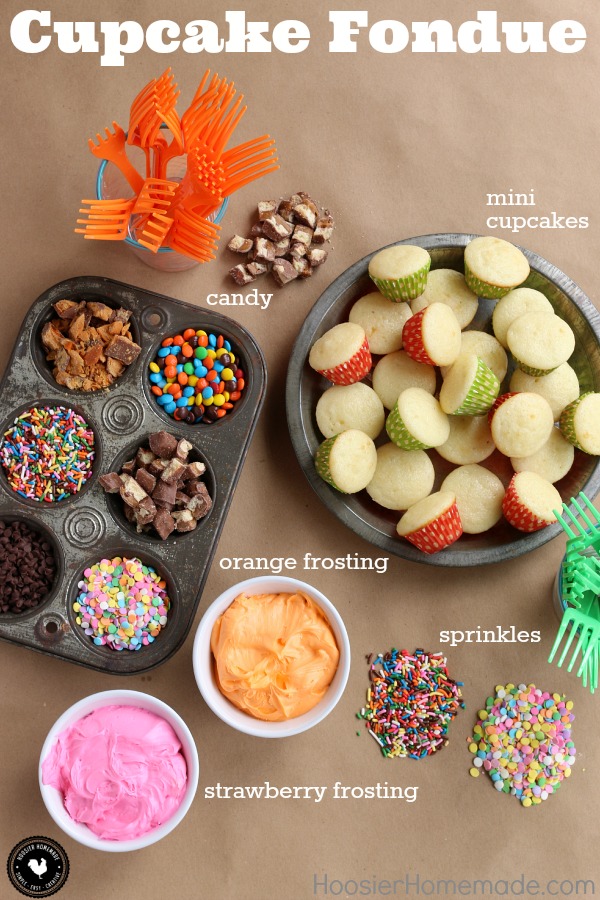 Fondue = dipping small pieces of food into melted cheese, chocolate…or frosting!
Cupcake Fondue = fun, quirky, delicious…I say Yes! Not only is this Cupcake Fondue fun to make and eat, it can be served for just about any celebration or holiday.
Last week we shared our Block Party Dessert Table, and it turned out great. You can have it ready in about 30 minutes, and the mini cupcakes go a long way to serving a crowd. We have also shared the Valentine's Day Cupcake Fondue, which is perfect for classroom parties.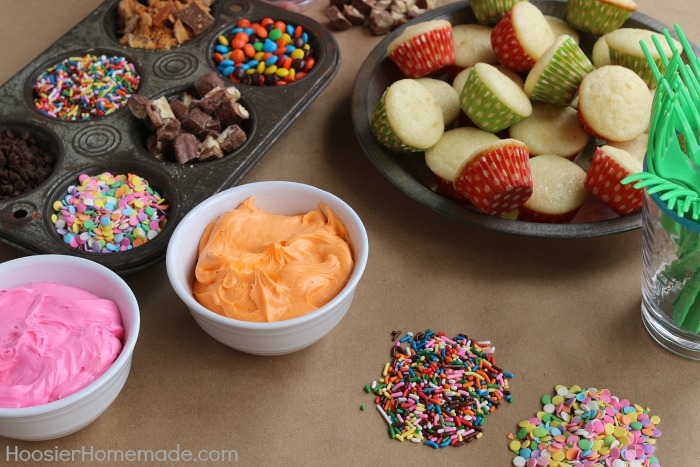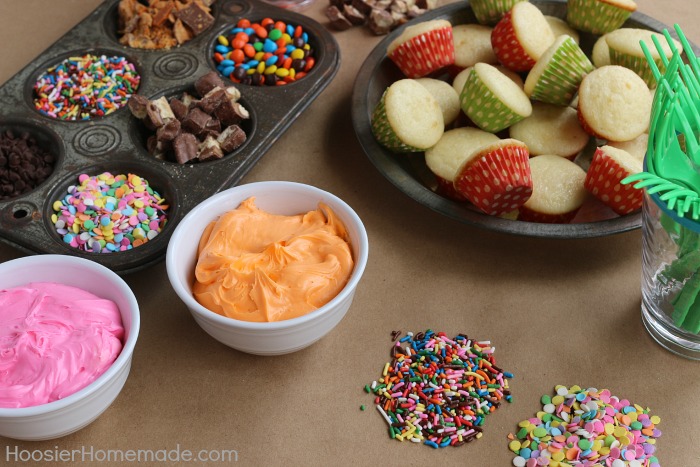 We originally shared our Cupcake Fondue several years ago using Duncan Hines Frosting Creations, but we haven't seen them on the market lately, so it was time to update the recipe for you.
I have found that using canned frosting, or a thin frosting works best for the Cupcake Fondue. This time we used a whipped vanilla frosting and flavored them with strawberry and orange extract. There is a wide variety of extracts depending on what flavor you like, you can find them in the baking aisle at your local grocery store. Then we used Wilton gel coloring for added color.
The cupcakes, frosting and topping ideas are endless, but here is what I used…
Cupcake Fondue
Mini white cupcakes
Forks
Ready made frosting – Colored with pink and orange gel coloring, and flavored with strawberry and orange extract
Sprinkles, Nonpareils, Chocolate Chips, chopped Butterfingers and Twix Candy Bars, M&M's
Pulling it all together
Bake a batch of cupcakes, cool and toss in a basket or on a tray
Mix up frosting, and pour into a bowl or muffin tin
Check all your cupboards and drawers for your favorite sprinkles and candy bars
Grab some forks put them in a glass
Serve it up!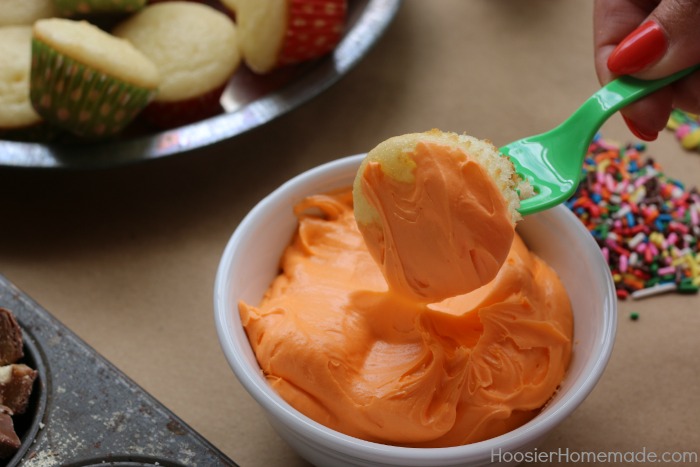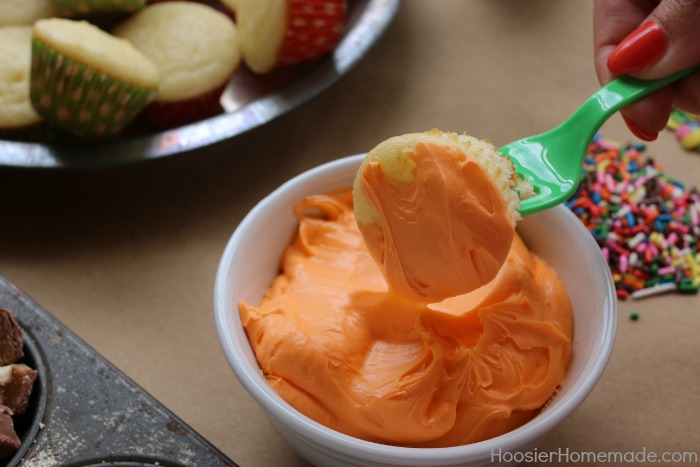 To serve the Cupcake Fondue, we used plastic forks, they are easy for little hands to hold and the cupcake stays on well.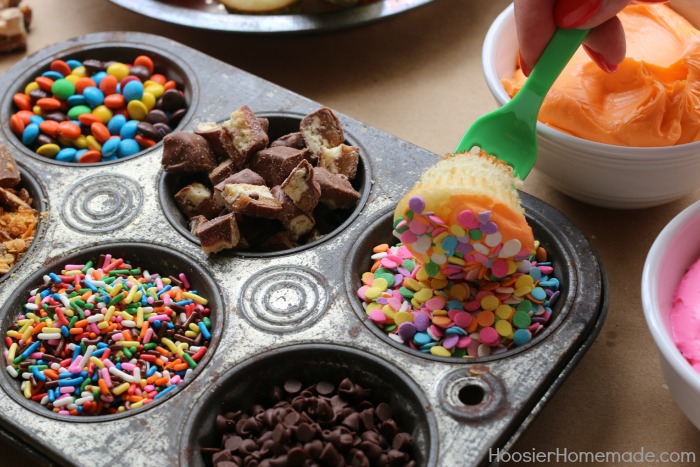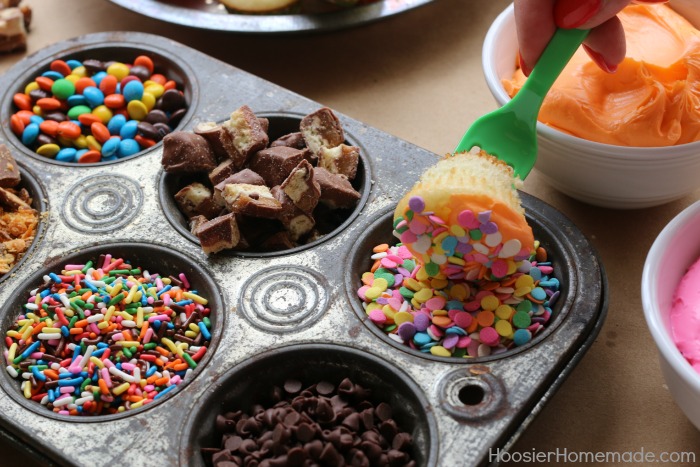 Then the sprinkles, chopped candy bars, M&M's, and mini chocolate chips. Really, the sky is the limit here – let your imagination go and have fun! The kids will have a blast helping choose what to use.
Cupcakes + Frosting + Sprinkles and Candy…you know you love it! What could be better? Well, maybe a whole day to relax on the beach, but the Cupcake Fondue comes pretty close to that!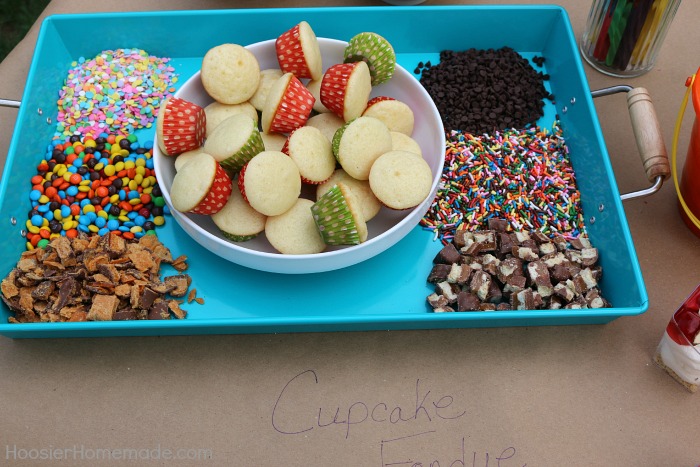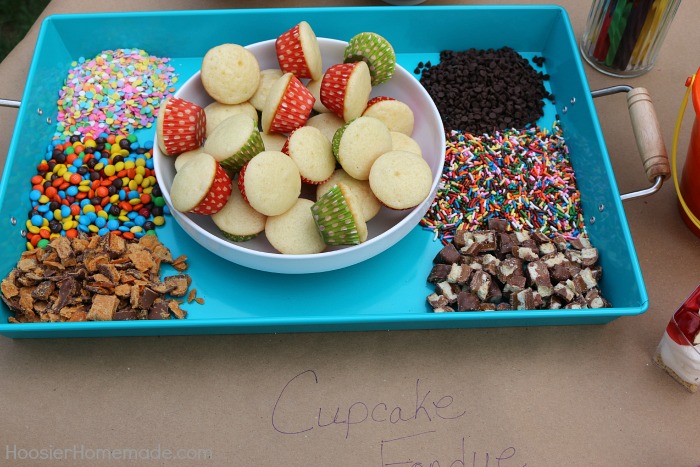 Serve a Cupcake Fondue at your Block Party Dessert Table!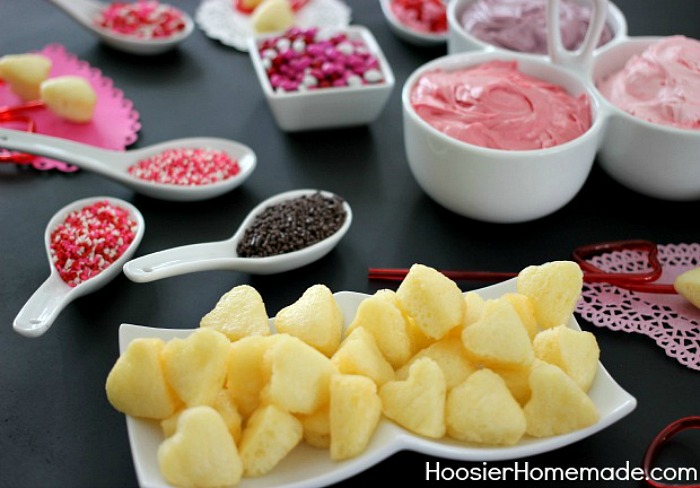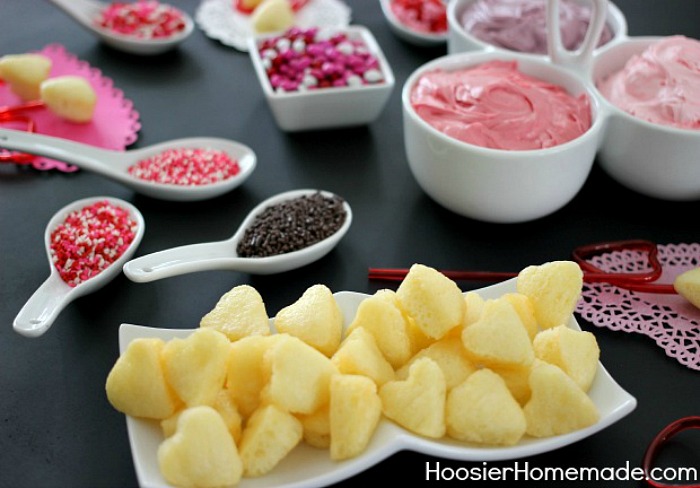 Change the shape of your cupcakes for a fun holiday Cupcake Fondue, like this Valentine's Day Cupcake Fondue