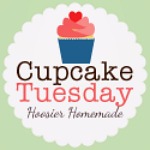 Welcome to Cupcake Tuesday! I'm so excited you are here! Be sure to check out the ALL NEW Cupcake Heaven page! And if you are in need to a special cupcake design, use the "Be a Hero" area!
Are you enjoying your Summer? It's going way too fast, isn't it? I'm taking a little break from creating cupcakes today, and have pulled together some of my favorite Summer Cupcakes for you.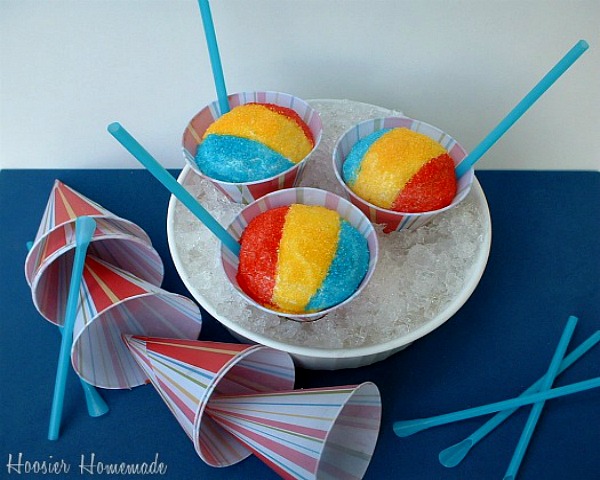 These Snow Cone Cupcakes are as fun to make as they are to eat. Did you see them featured in Family Fun Magazine?
Hosting a Summer cook-out or maybe a Girl's Night Out? These Strawberry Margarita Cupcake Bites are packed with flavor! And really cute too!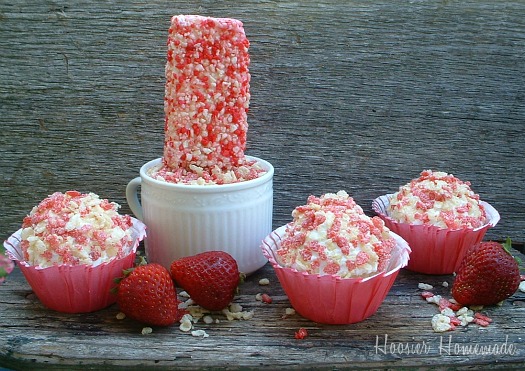 Do you remember the Ice Cream Truck coming around during the Summer in your neighborhood? Maybe it still does. These Strawberry Shortcake Cupcakes were inspired by the popular Ice Cream Bar.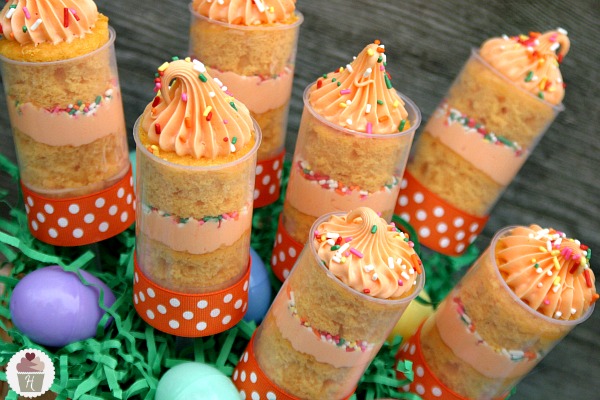 These Orange Creamsicle Push Pops that I created with Duncan Hines Frosting Creations flavor packets are such a fun treat in the push pop containers!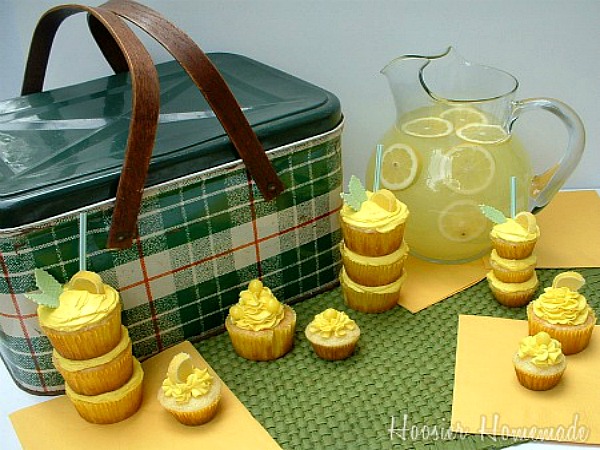 These Lemonade Stand Cupcakes are a refreshing flavor and fun to make too! The recipe is from Cupcake Chronicles Newsletter.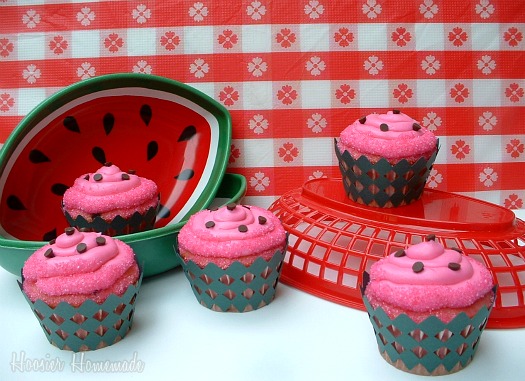 Made with Jello-O in the mix, these Watermelon Cupcakes are a fun treat for any potluck or picnic!
Now it's your turn…show off your cupcake creations! I'd appreciate a link back and be sure to check out the other cupcakes!