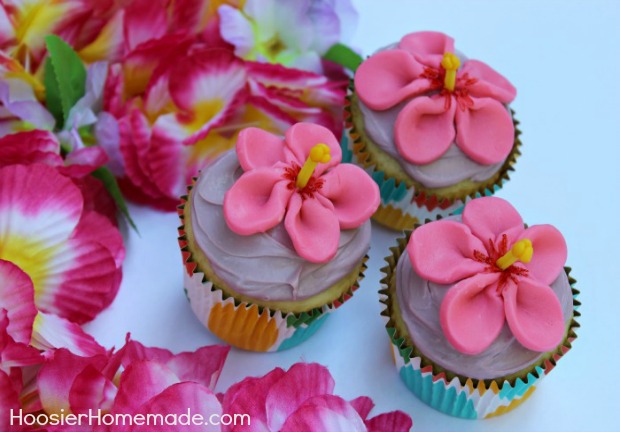 Bring a little of the tropics to your home or party with these fun and delicious Luau Cupcakes made with White Chocolate Raspberry Frosting and edible flowers.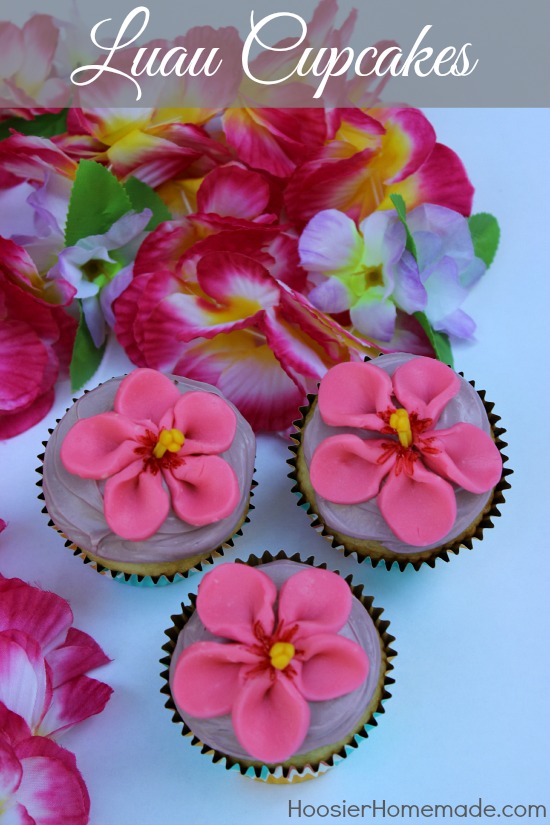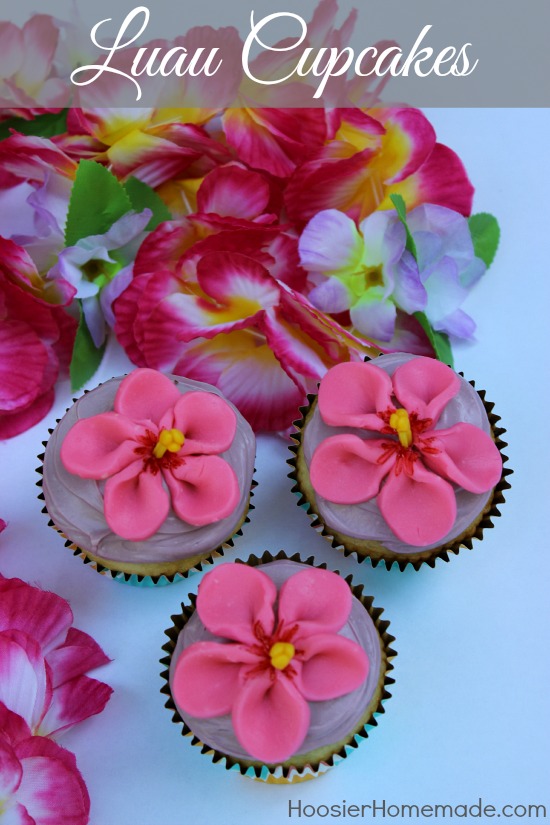 Happy Cupcake Tuesday! I'm so excited you are here! Looking for a cupcake recipe? Be sure to check out the Cupcake Heaven page, there are over 250 cupcake recipes and decorating ideas!
I've never been to the tropics, but hope to go some day, in the meantime, I will enjoy the flowers and warm weather during Summer. These cupcakes with hibiscus flowers made with Candy Clay are the perfect Summer Cupcakes whether you have a Birthday Celebration, are hosting a Luau Party or maybe even a Bridal or Baby Shower.
Working with Candy Clay is super easy and so fun, it's a lot like playing with Play-Doh. We have shared many cupcake recipes using Candy Clay, it's just like using fondant, but taste a whole lot better.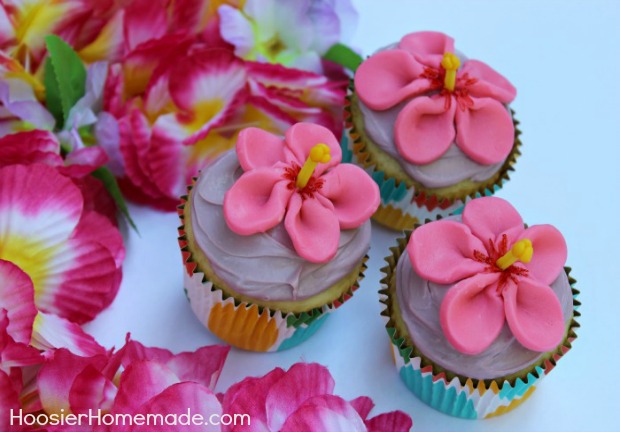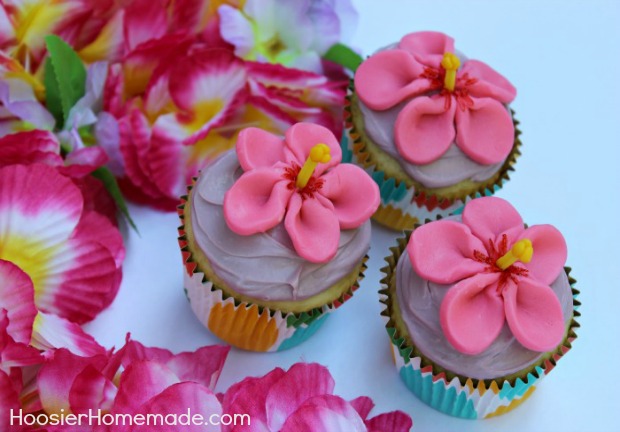 I recently shared these Luau Cupcakes on the Duncan Hines site. Please head on over there to grab the directions.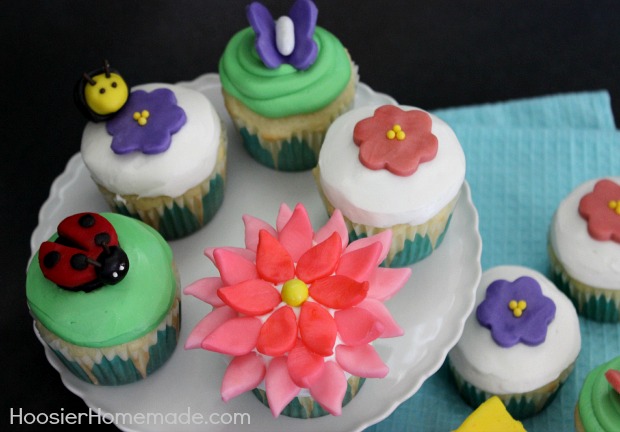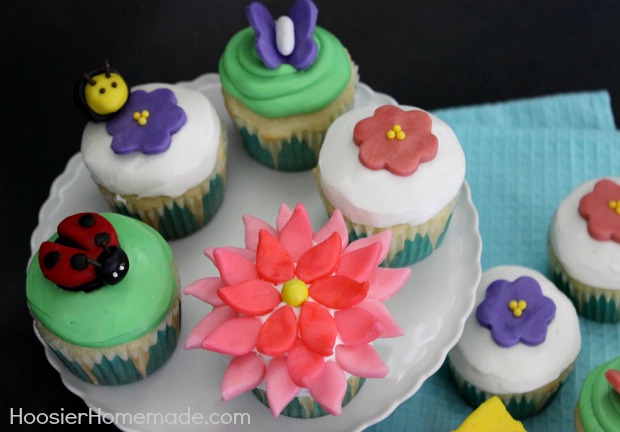 Here are several of my favorite cupcakes with Candy Clay, that you might like too!