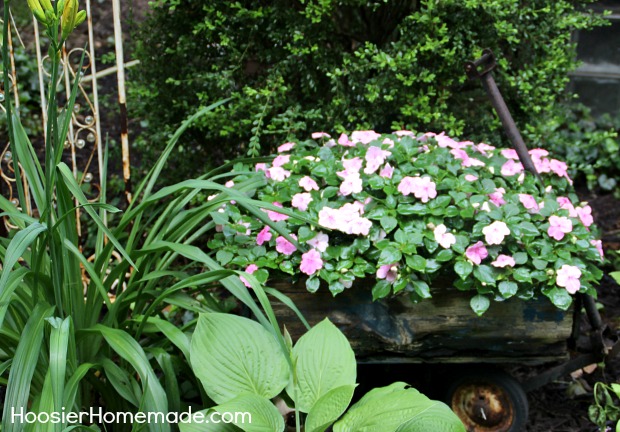 If you have spent anytime at all around here, you will know that I love vintage, antique looking items. The great thing about that is they look really cool, but since they are old, sometimes they fall apart. The Vintage Wagon that we have used for many years as a planter to hold annual flowers had seen it's better days. So we gave it a quick upgrade and it's better than ever.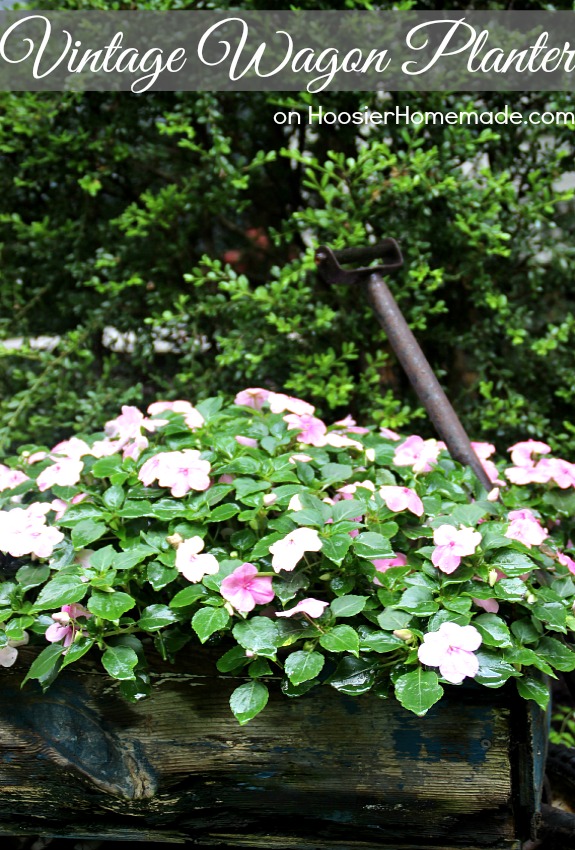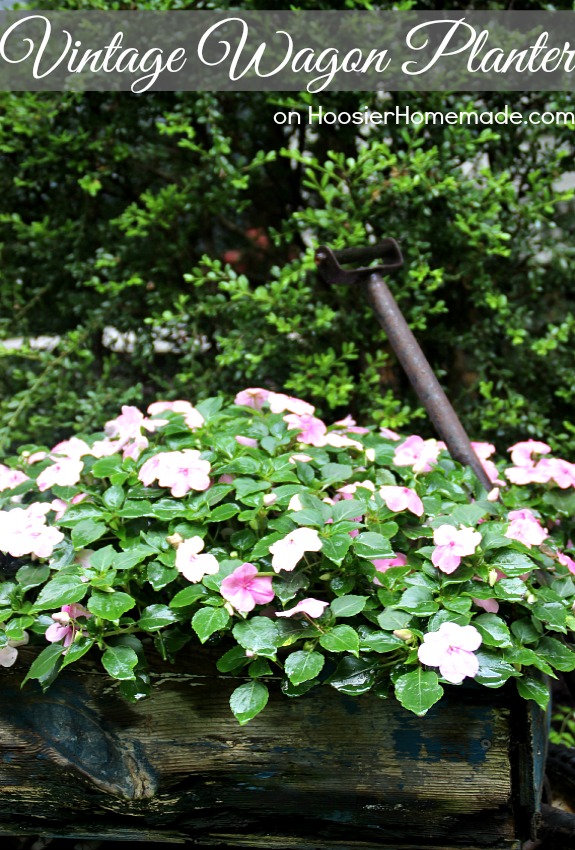 I'm sure that Doug gets frustrated with me sometimes when I want things fixed instead of replaced. He originally thought it would be best to put new wood on the wagon frame, but when I explained to him, that it wouldn't be vintage anymore, he was on board with it.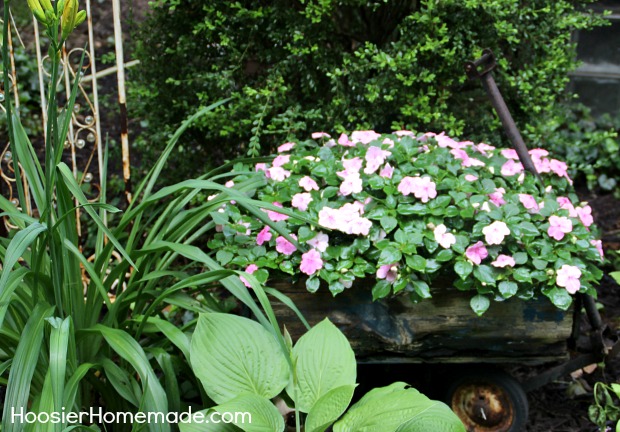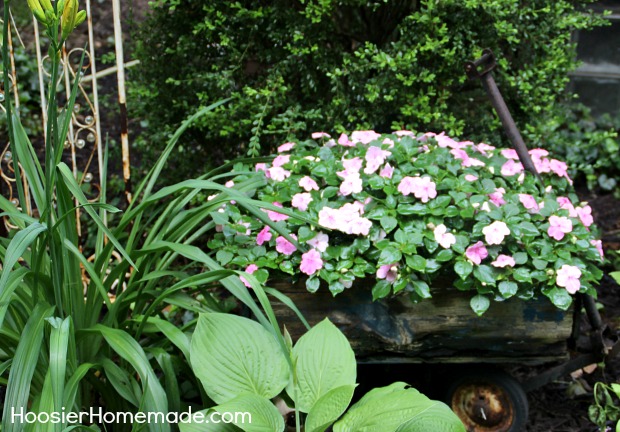 Let me show you how the Vintage Wagon was given new life…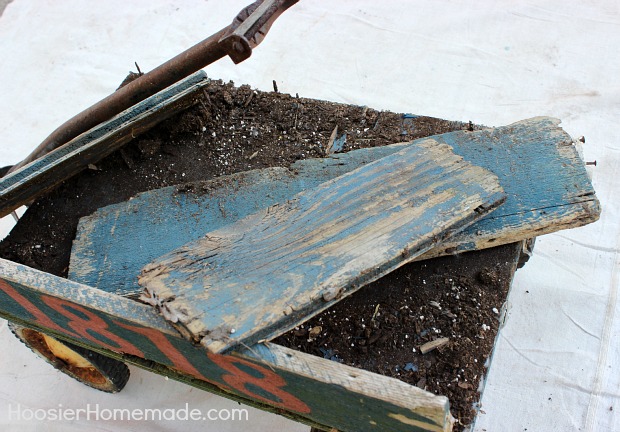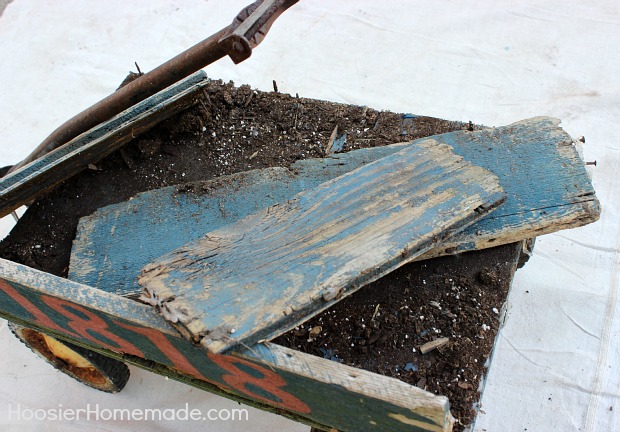 This is where he started, as you can see the wood is falling apart around the edges, making it difficult for it to be screwed back together. And there was still old potting soil in the wagon from last year.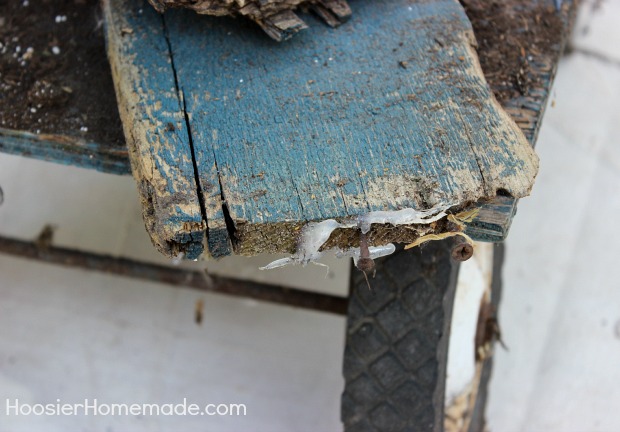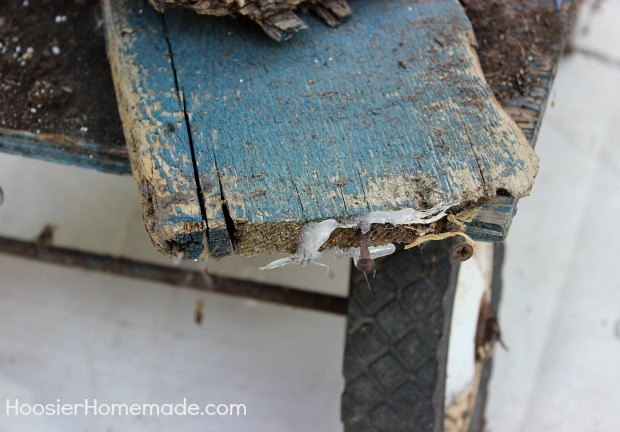 I tried using my hot glue gun last year, and it worked for a short time, but in the end, the wagon just needed to be totally rebuilt.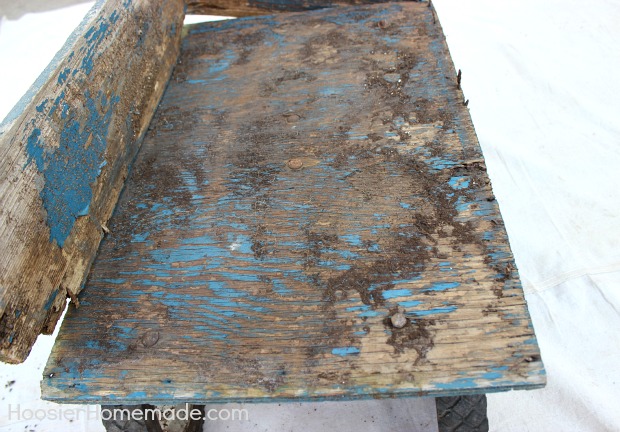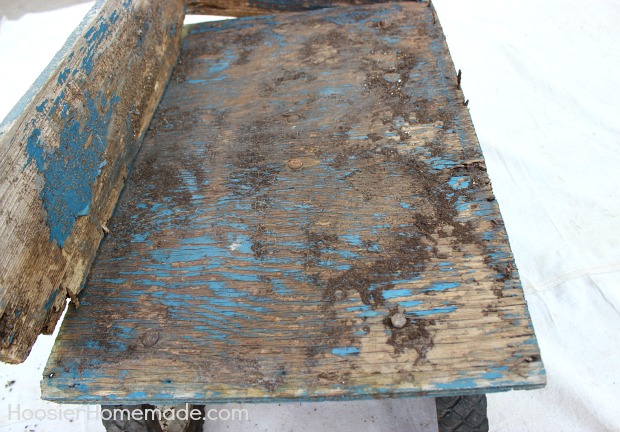 The base of the wagon was also in bad shape, with soil crusted on. Doug's plans included using some exterior grade construction adhesive to build an interior frame to attach the sides to the floor of the wagon, so some cleaning needed to be done before he could get started.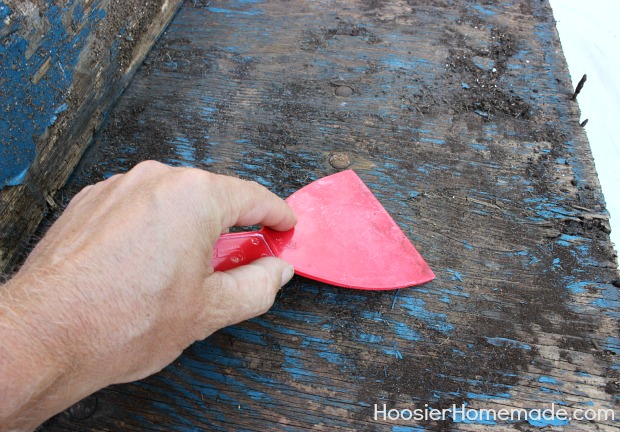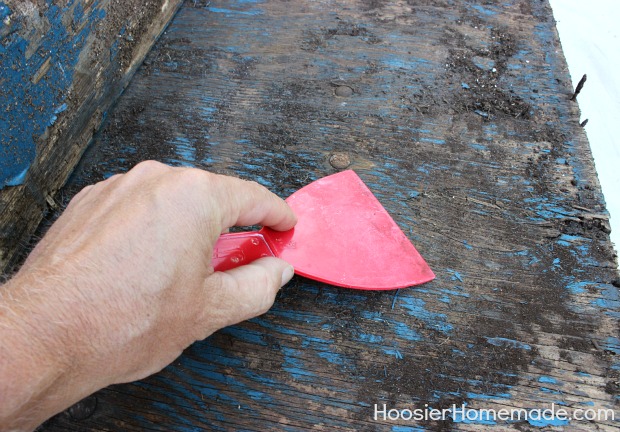 So he first scraped off the excess soil.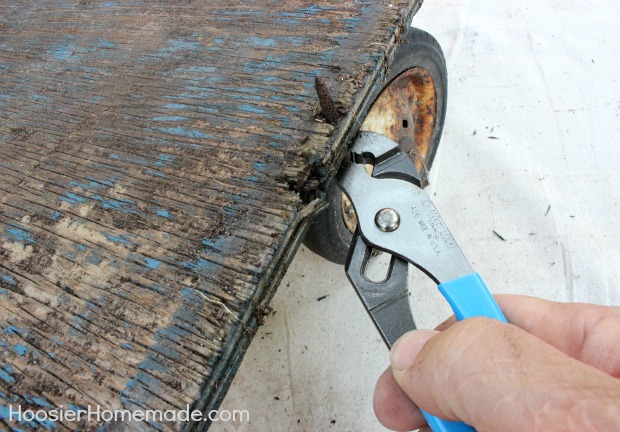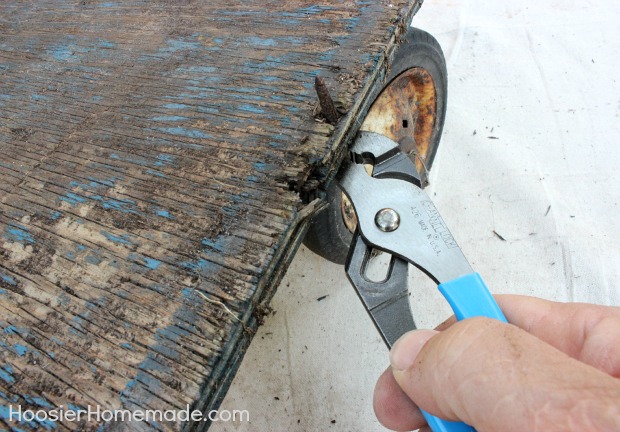 And removed the old screws.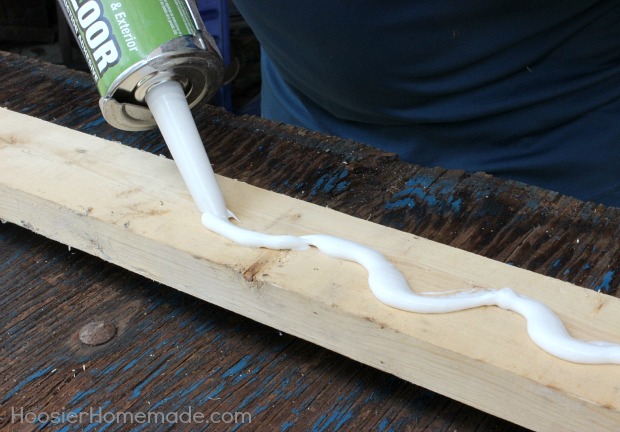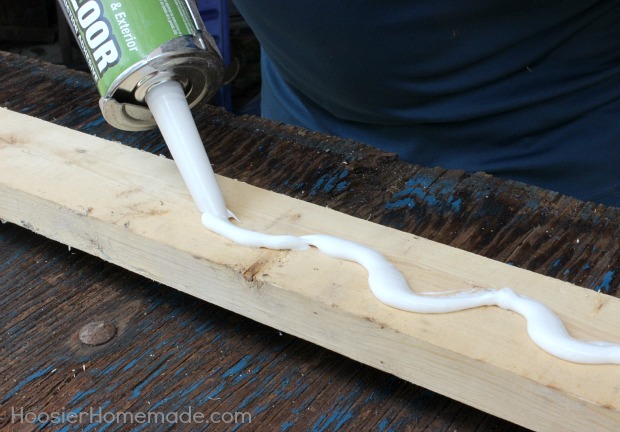 Now it was time to build a frame for the wagon sides to be secured to because there was no way the original wood would hold together. He used an exterior grade construction adhesive made by Liquid Nails that is designed for sub-floors. A generous amount on the back of the 1×2's he picked up at The Home Depot.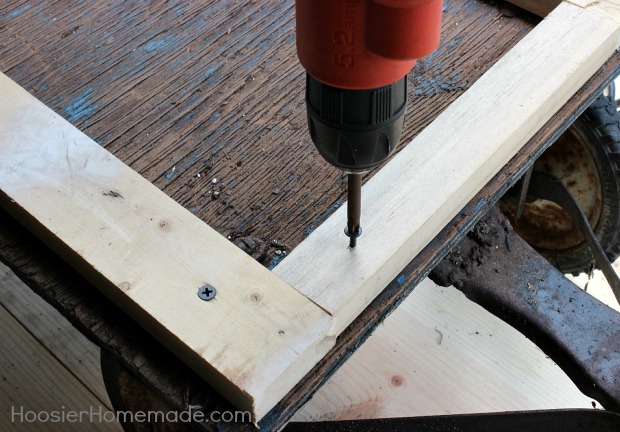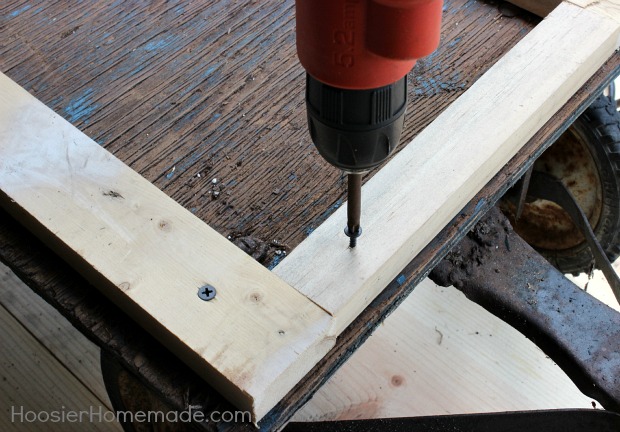 Then he screwed them into the base of the wagon.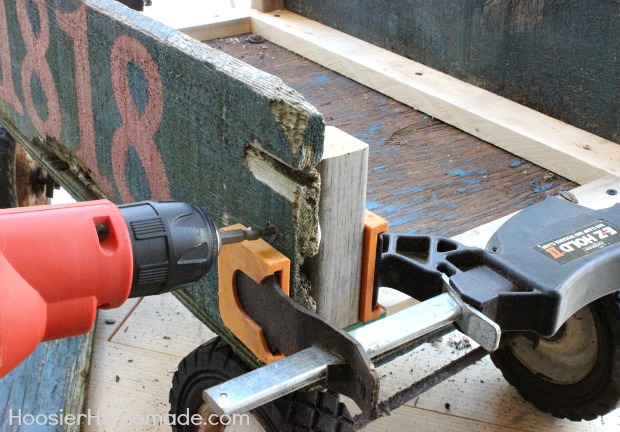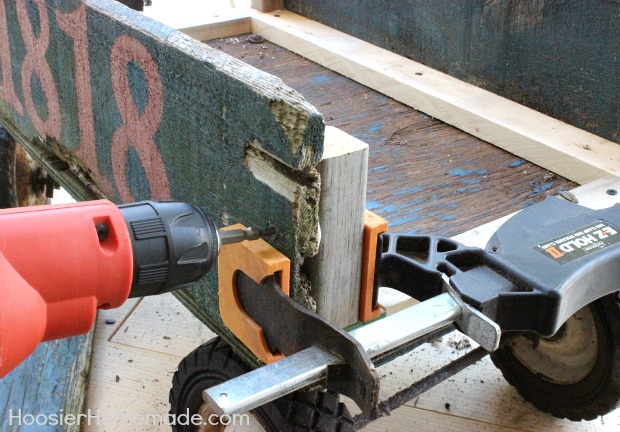 The sides were attached to uprights in the same fashion. Then clamped to hold them in place until they dried.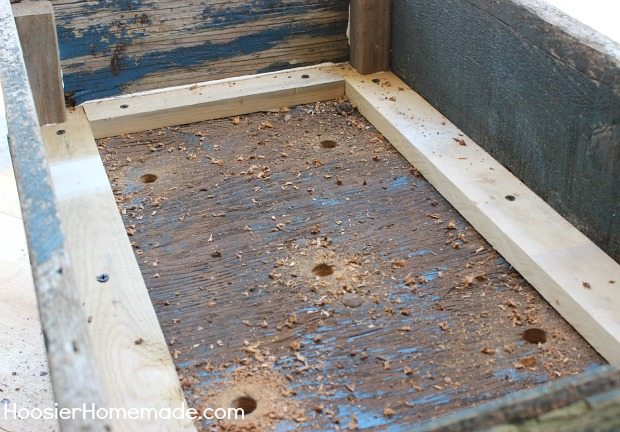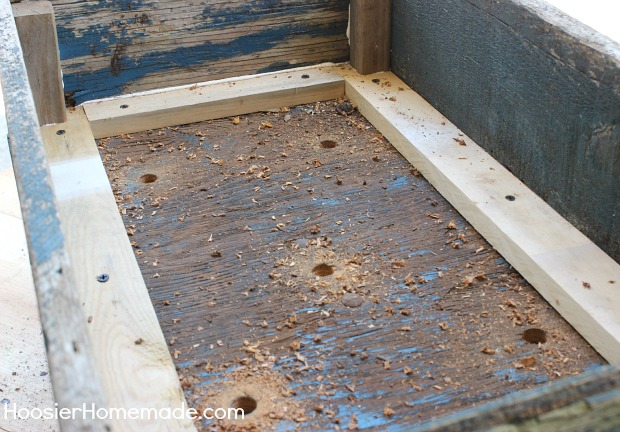 Because we wanted to add flowers to the wagon and create a planter, he drilled holes in the bottom.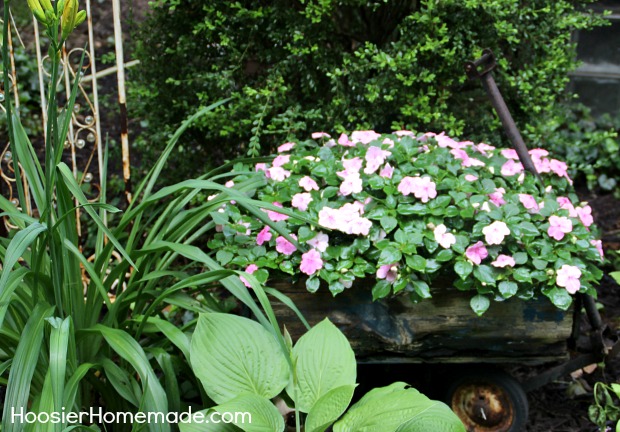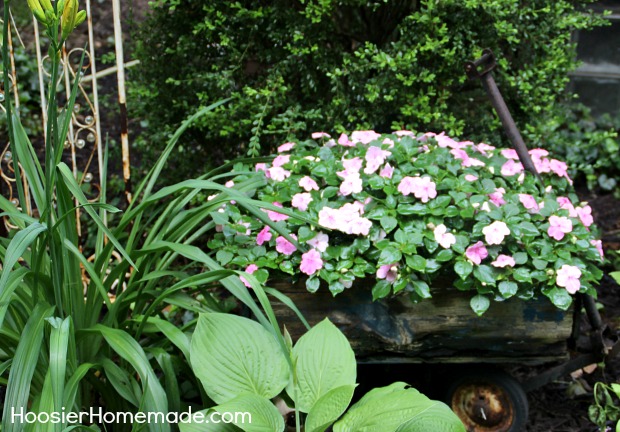 I'm so excited to have my Vintage Wagon back together! We planted Impatiens in the wagon to match the window boxes.