Happy Cupcake Tuesday – I'm so excited you are here! Looking for a cupcake recipe? Be sure to check out the Cupcake Heaven page, there are over 200 cupcake recipes and decorating ideas!
If you have been around here, you probably know that I love everything that has to do with S'Mores! There were Campfire Cupcakes with Marshmallow Buttercream, Easy Pop Tarts S'Mores, 3 ingredient S'Mores Dip, and my favorite – The S'Mores Buffet where you can pick and choose your favorite combinations of S'Mores topping! I even created a S'Mores Pinterest Board…so fun!
These S'Mores Cupcake Bites are super easy with only a few ingredients, starting with a cake mix and finishing with marshmallow frosting, graham cracker crumbs and chocolate bars!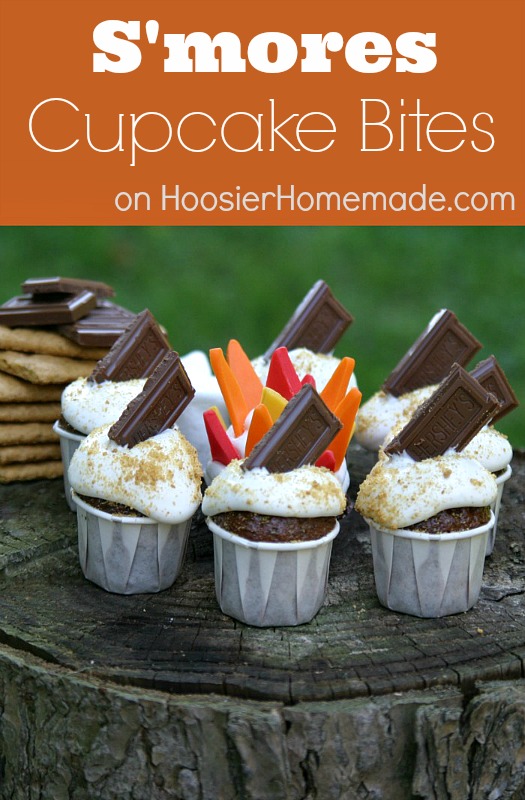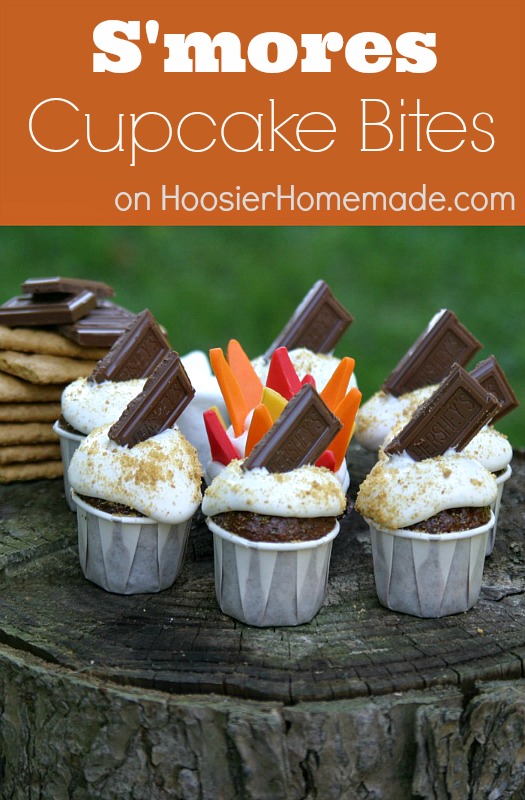 After a big dinner, sometimes all you need is a little bite of dessert. I've used paper ketchup cups that are available at the restaurant supply store or online and baked the cupcakes right in them.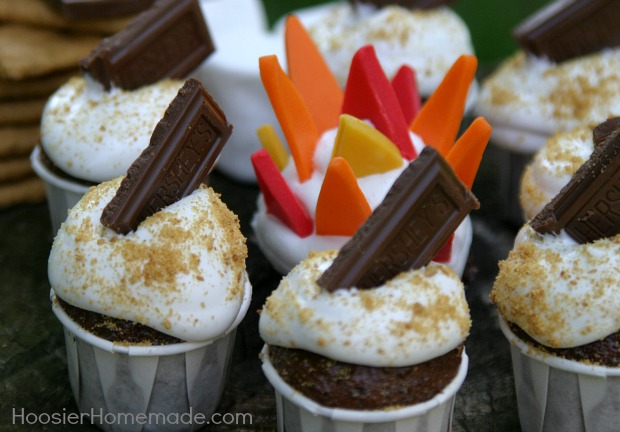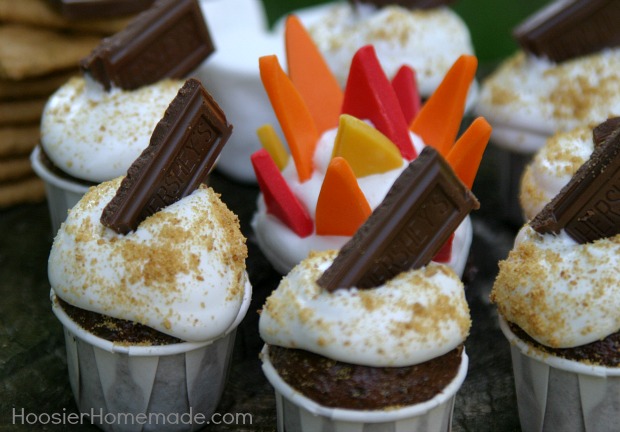 For a fun display, I used the top from the Olympic Torch Cupcakes to look like fire. There's nothing better than sitting around a campfire, roasting marshmallows and making S'Mores!
Looking for more fun Summer Cupcakes? You may also like…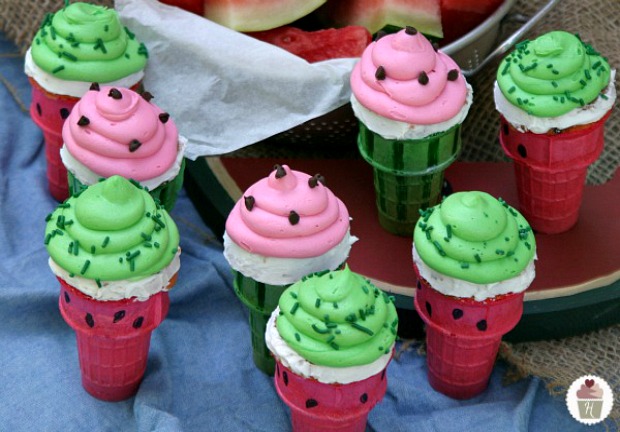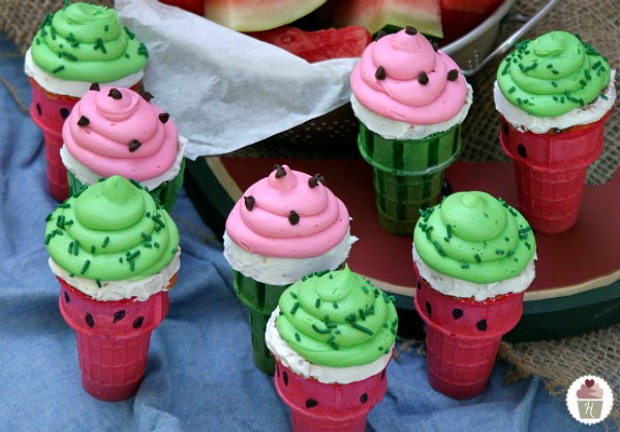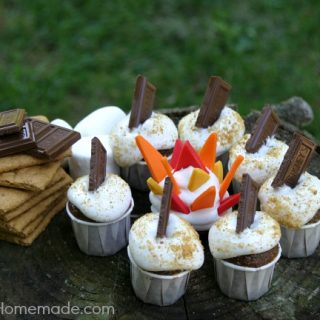 S'Mores Cupcake Bites
Yield:
24 regular cupcakes; 50 mini cupcakes
Fun way to enjoy the flavors of S'Mores. Recipe from HoosierHomemade.com
Ingredients
Chocolate cake mix plus ingredients {4 eggs, 1 cup buttermilk, 1/3 cup oil}
Marshmallow Frosting
1 {8 oz.} tub Cool Whip frozen whipped topping, thawed
1/4 cup Marshmallow Fluff
Powdered Sugar, add gradually if needed to make frosting thicker
Toppings
Graham Crackers, crushed
Hershey Chocolate Bars
Instructions
Bake cupcakes as you normally do. If you are using the ketchup cups, fill with about 1 tablespoon batter and bake at 350 degrees for about 10-12 minutes or until a toothpick inserted comes out clean
Beat frosting in a large bowl until smooth
Fit a decorator bag with a round tip and fill with frosting
Insert the decorator tip into the middle of the cupcake and fill with frosting, continue piping the frosting on the top
Sprinkle with graham cracker crumbs and top with a chocolate bar