Football season is upon us, College Football has already begun and the official NFL season started as well. These Football Shaped Oreo Truffles are perfect for Tailgating Parties, a Football Party or even just to snack on during the game. They are super easy to make and take only 4 ingredients.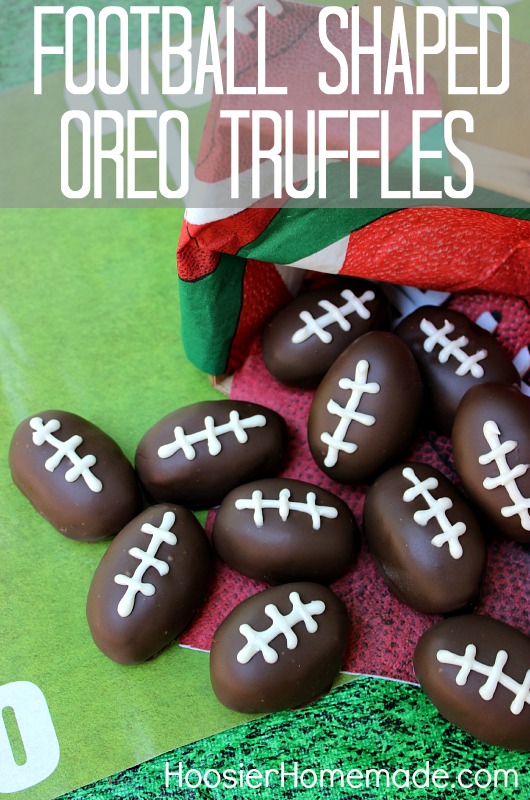 I first fell in love with how easy and delicious Oreo Truffles were when I made them last year for St. Patrick's Day. The truffles are made with just 2 ingredients – Oreo cookies and cream cheese. And then coated with chocolate almond bark and the laces are added with Buttercream Frosting.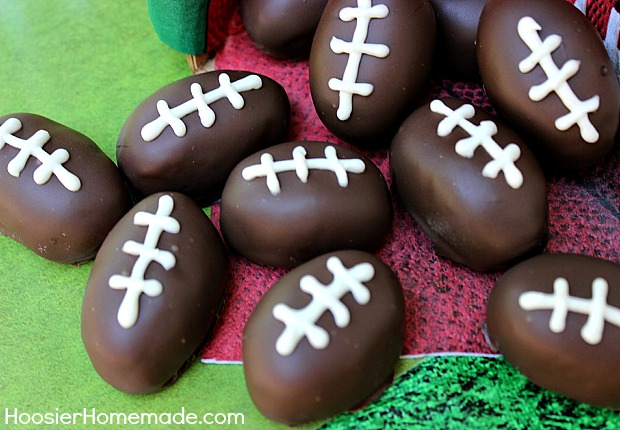 Whether you are heading out to enjoy a football game or staying home and watching from your couch, there are a few must-haves! Here are some of my favorite Football snacks…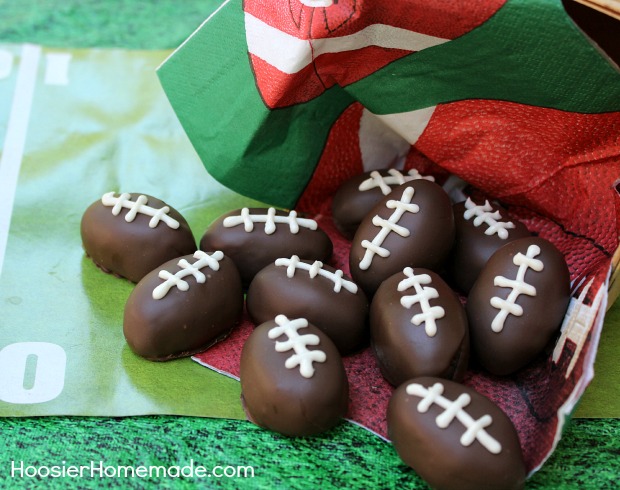 And don't forget to add a batch of these Football Shaped Oreo Truffles!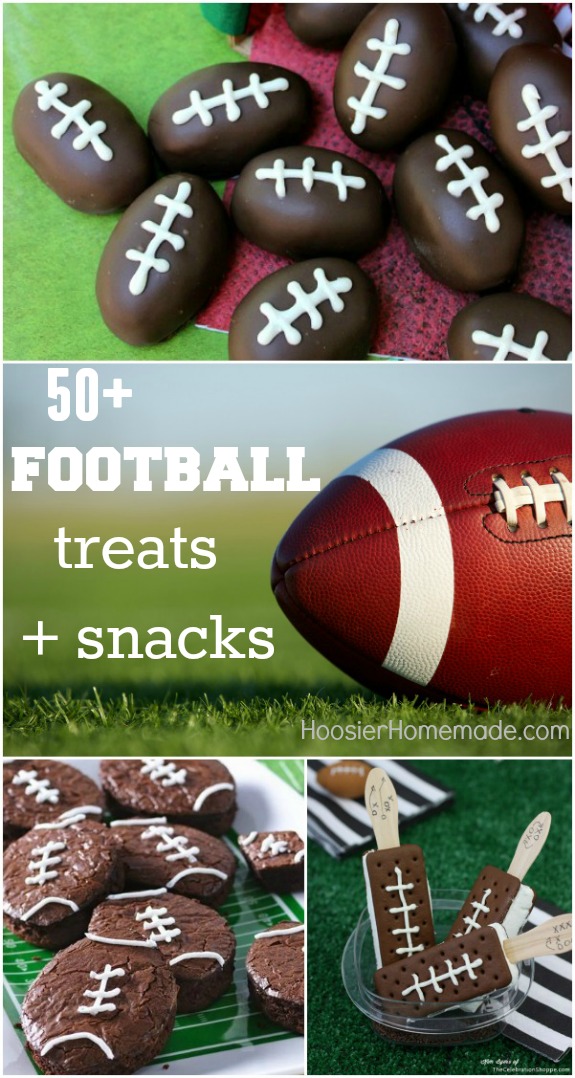 Even more Football Treats and Snacks for you! Recipes –>> 50+ Football Treats and Snacks
Yields 26 truffles
Football Shaped Oreo Truffles
A fun treat to take to the game or enjoy at home. Recipe on HoosierHomemade.com
Ingredients
1 package Oreo cookies or filled chocolate sandwich cookies
1 (8 oz) package cream cheese, softened
1 block of chocolate almond bark, found in the baking aisle
Small amount of frosting
Instructions
Line a cookie sheet with wax paper
Using a Food Processor, crush Oreo cookies {centers included} into fine crumbs
In a large bowl, place softened cream cheese
Add the Oreo crumbs and combine well
Use a cookie dough scoop about 2 tablespoons to get uniform sizes
Roll into balls, then roll into an oblong shape and place on a cookie sheet lined with wax paper
Pat down the top slightly and pinch the ends slightly to form the football shape
Place in freezer at least 1 hour
Place almond bark in a microwave safe bowl, working with a few squares at a time and melt beginning with 1 minute, stir then continue to heat 20 seconds at a time
Working with a few truffles at a time, leaving the rest in the freezer,
Coat truffles in chocolate and place on lined cookie sheet
After the chocolate is set, about 10 minutes. Add frosting to a ziploc bag or plastic squeeze bottle and pipe on the lines
http://hoosierhomemade.com/football-shaped-oreo-truffles/