Football season is upon us, College Football has already begun and the official NFL season is coming up quickly. Next weekend we will be heading to Manchester University, where our middle son attends to see our first Spartans Football Game! We are super excited about the game and of course tailgating!
I will be taking lots of delicious tailgating favorites along with these Football Shaped Oreo Truffles! They are super easy to make and take only 4 ingredients.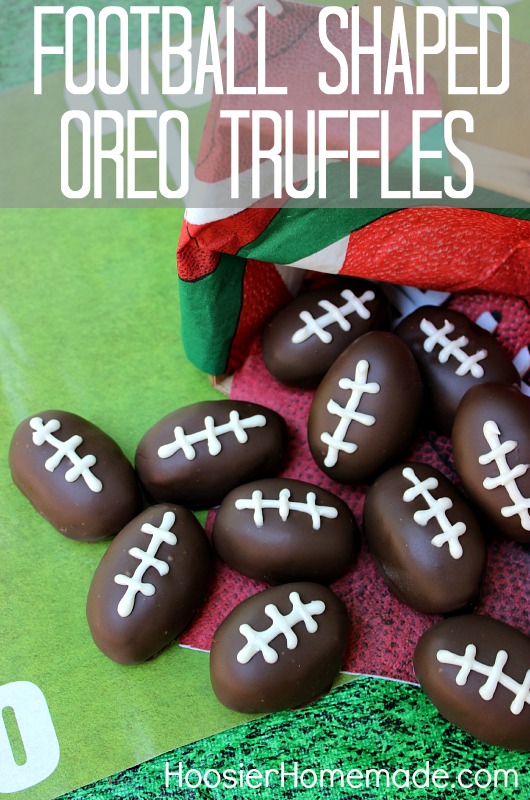 I first fell in love with how easy and delicious Oreo Truffles were when I made them last year for St. Patrick's Day. The truffles are made with just 2 ingredients – Oreo cookies and cream cheese. And then coated with chocolate almond bark and the laces are added with Buttercream Frosting.
Watch my video to see what special trick I do to coat the truffles.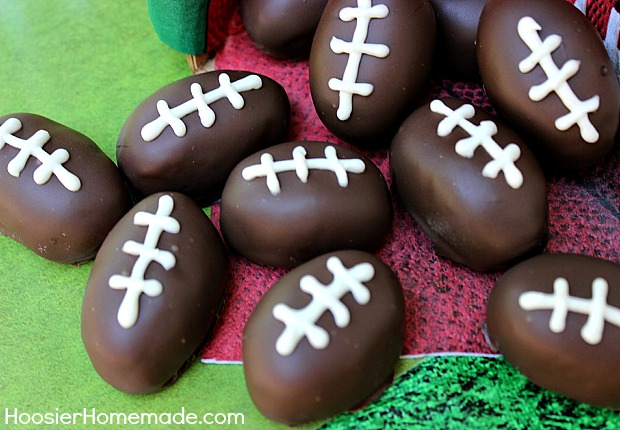 Whether you are heading out to enjoy a football game or staying home and watching from your couch, there are a few must-haves! Walmart is your one-stop solution for all your game time needs!
Tailgating Essentials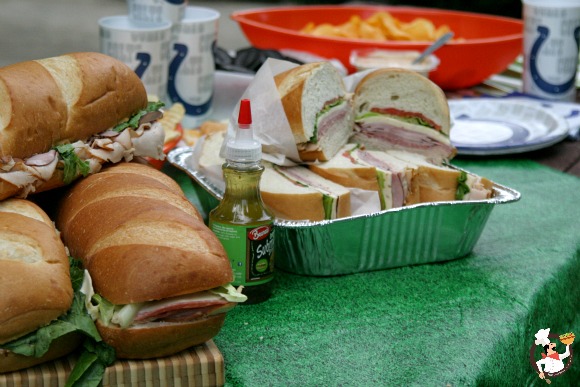 You make it super easy on yourself, and pick up everything you need like these 6 foot Sub Sandwiches at Walmart. And remember the Walmart Low Price Guarantee, backed by Ad Match.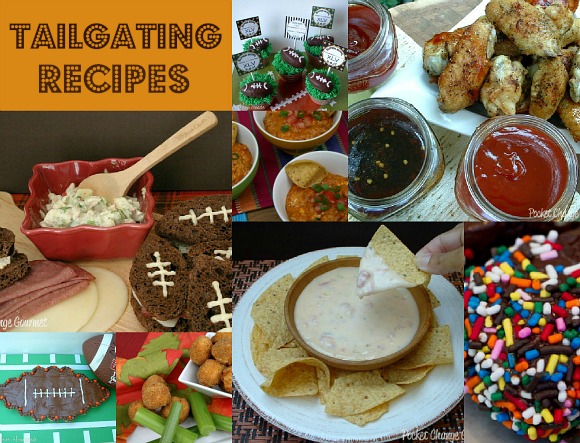 Or whip up a few snacks to share with the crowd.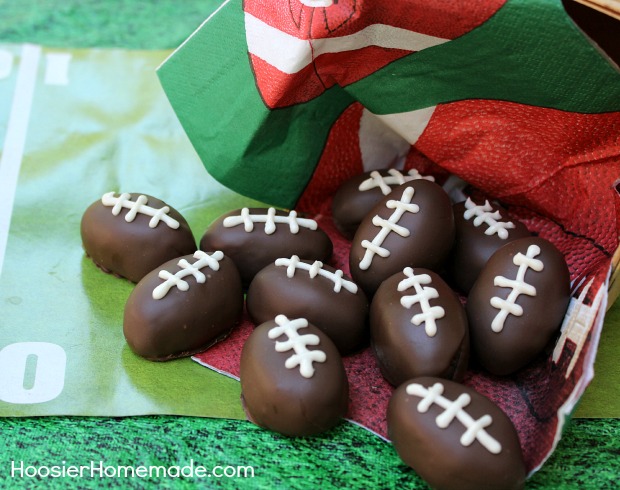 And don't forget to add a batch of these Football Shaped Oreo Truffles!
Football Shaped Oreo Truffles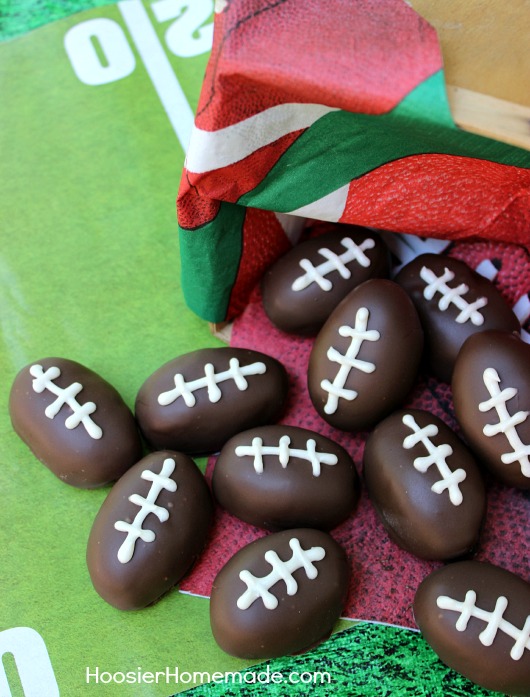 A fun treat to take to the game or enjoy at home. Recipe on HoosierHomemade.com
Ingredients
1 package Oreo cookies or filled chocolate sandwich cookies
1 (8 oz) package cream cheese, softened
1 block of chocolate almond bark, found in the baking aisle
Small amount of frosting
Instructions
Line a cookie sheet with wax paper
Using a Food Processor, crush Oreo cookies {centers included} into fine crumbs
In a large bowl, place softened cream cheese
Add the Oreo crumbs and combine well
Use a cookie dough scoop about 2 tablespoons to get uniform sizes
Roll into balls, then roll into an oblong shape and place on a cookie sheet lined with wax paper
Pat down the top slightly and pinch the ends slightly to form the football shape
Place in freezer at least 1 hour
Place almond bark in a microwave safe bowl, working with a few squares at a time and melt beginning with 1 minute, stir then continue to heat 20 seconds at a time
Working with a few truffles at a time, leaving the rest in the freezer,
Coat truffles in chocolate and place on lined cookie sheet
After the chocolate is set, about 10 minutes. Add frosting to a ziploc bag or plastic squeeze bottle and pipe on the lines
http://hoosierhomemade.com/football-shaped-oreo-truffles/