Football Treats and Snacks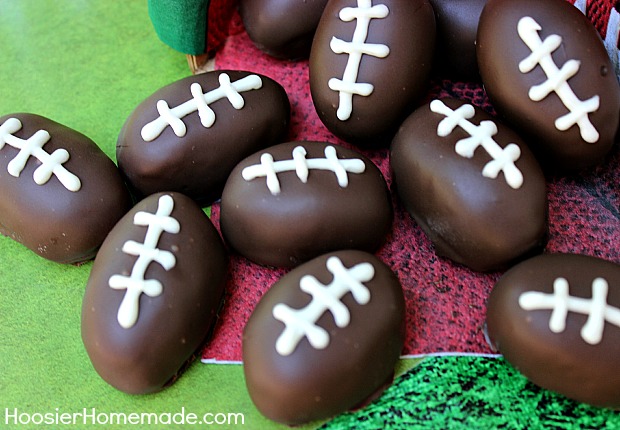 The "big game" is just about here. Are you a game watcher? Commercial lover? Or like me, I like it for the food. If you are hosting or heading to a Super Bowl Party, these Football Treats and Snacks will make all the fans jump for joy!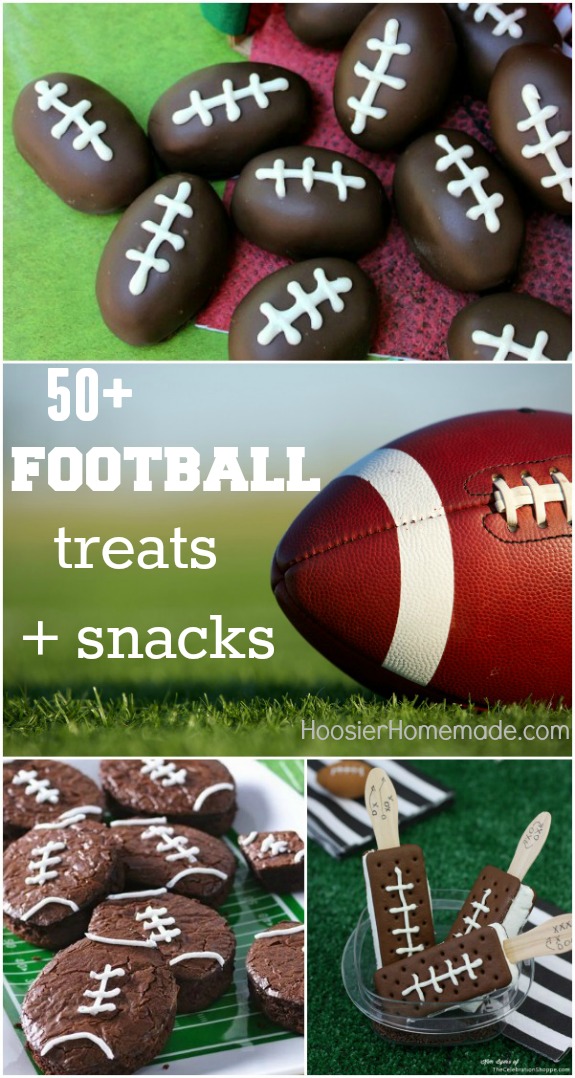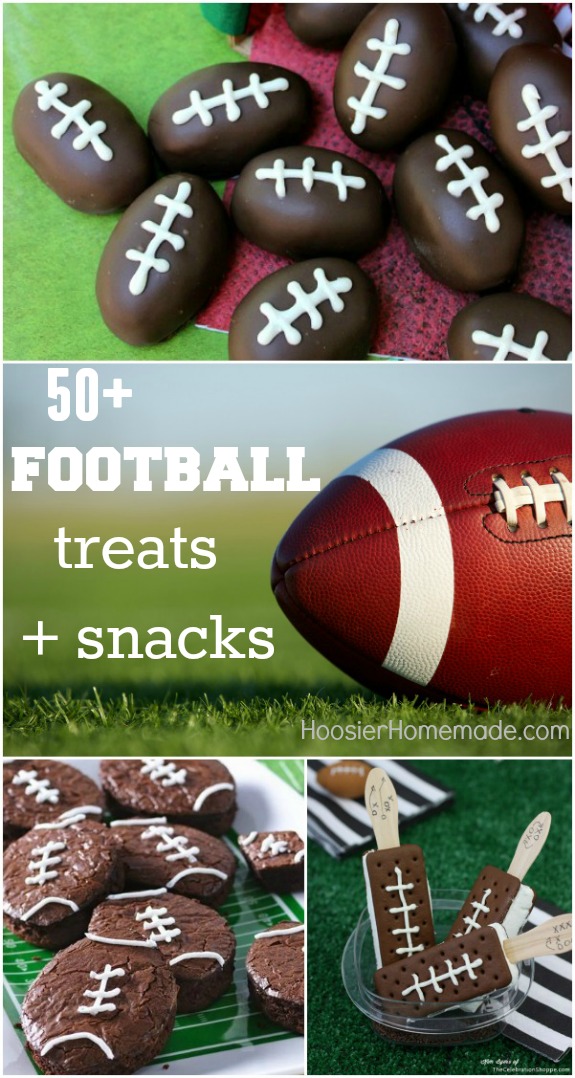 Since we shared 50 Super Bowl Recipes and also some Super Bowl Snackin' ideas, we certainly couldn't forget about dessert! These Football shaped treats are perfect for a party, tailgating, or even a Football themed birthday party!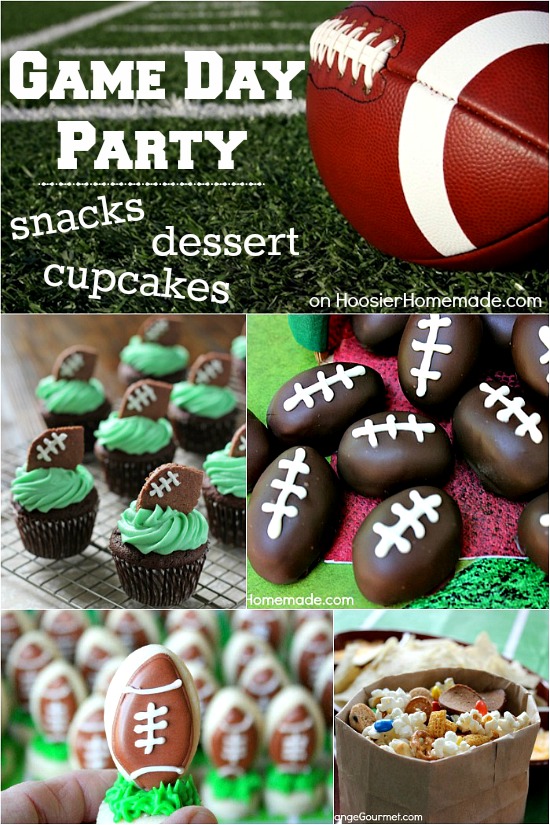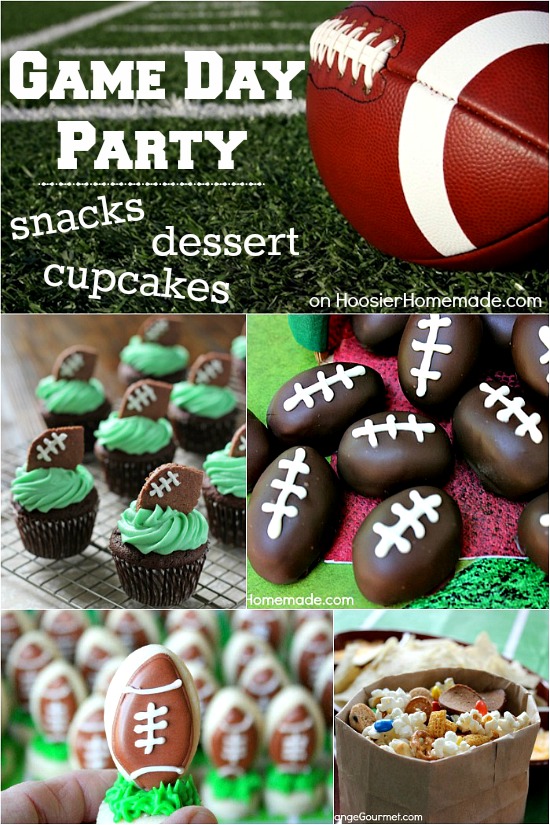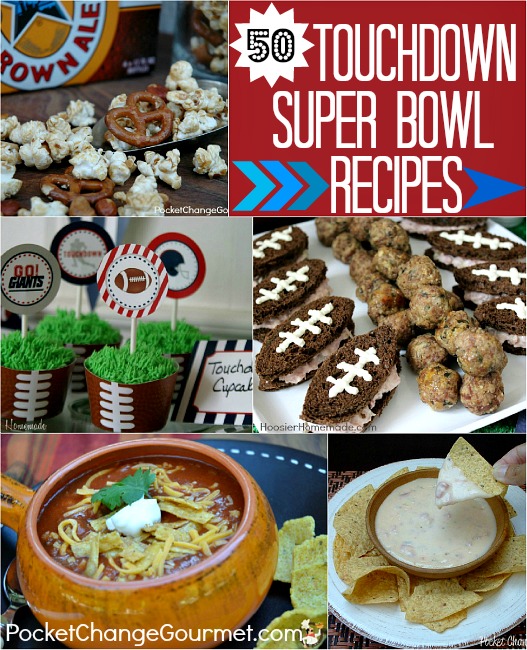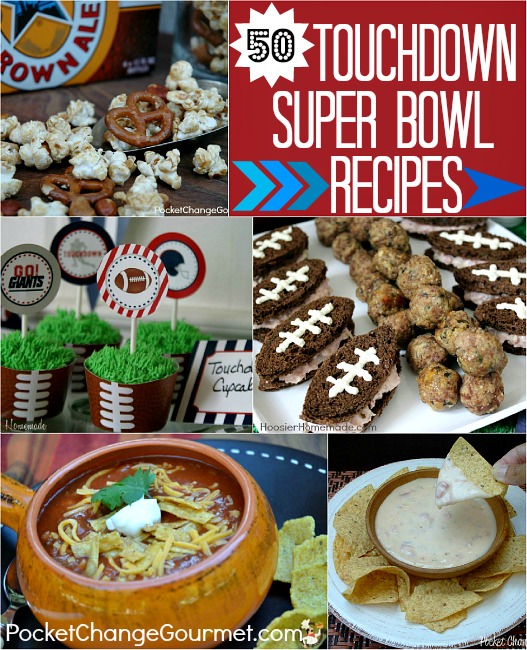 And if you are looking for more Super Bowl Recipes…we have you covered with our huge round-up of 50 Touchdown Super Bowl Recipes that you are sure to love!