Brownies – Chocolate – Sprinkles – on a stick? Oh yes, let the fun begin!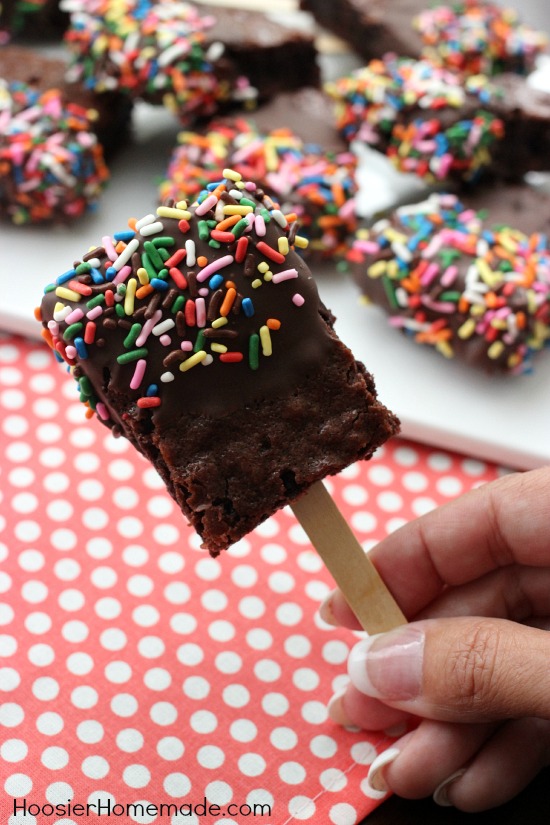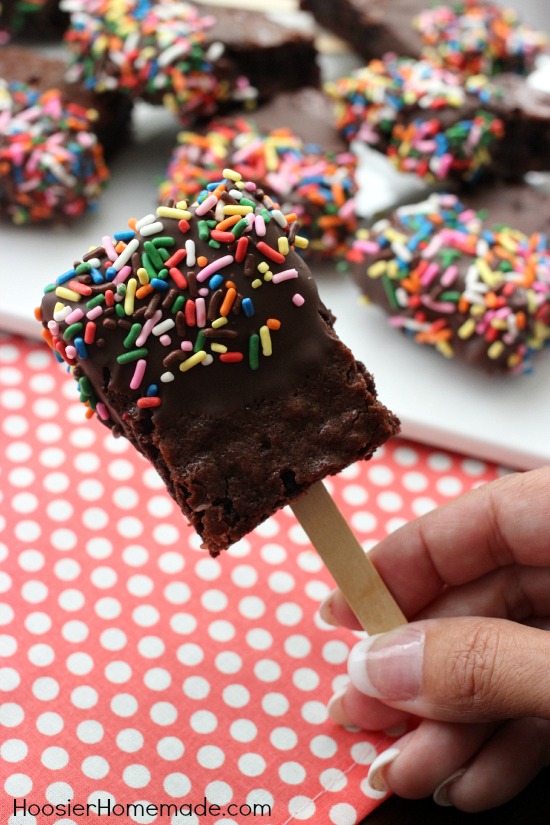 Pretty much any treat is simply more fun when served on a stick. Right? Well brownies are no different. These simple to make treats are of course delicious, but so much fun to make. The kids will have a blast helping you with them.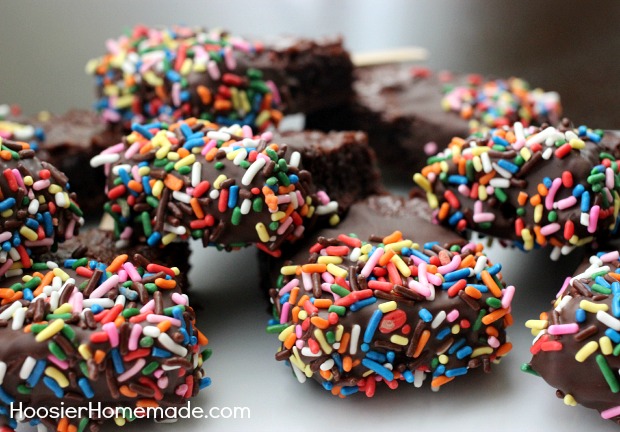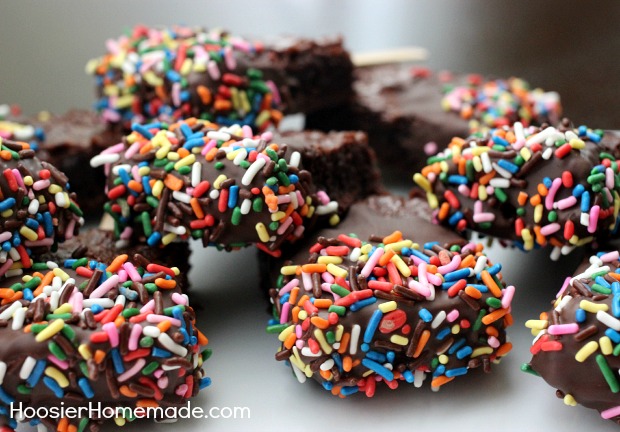 We have been talking a lot lately about keeping it simple. Whether you are decorating your home or baking up a special treat, we all are looking to simplify our lives. Keeping it simple couldn't be more important when it comes holiday time. Whether it's a big holiday like Thanksgiving or Christmas, or even a holiday like Labor Day, we all need quick, easy and simple recipes to give ourselves more time with the family.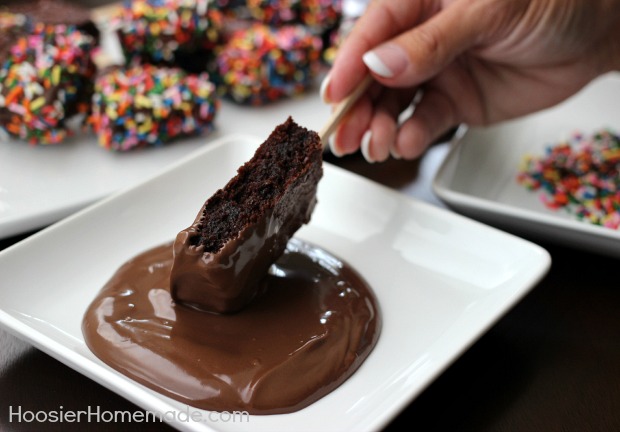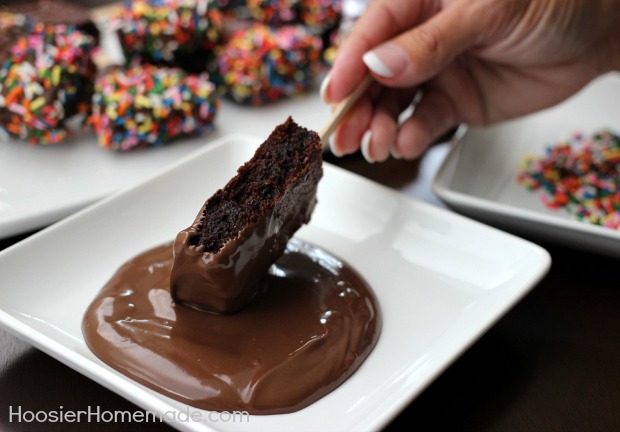 Although the Brownies on a Stick are simple to make, there are a few things to remember…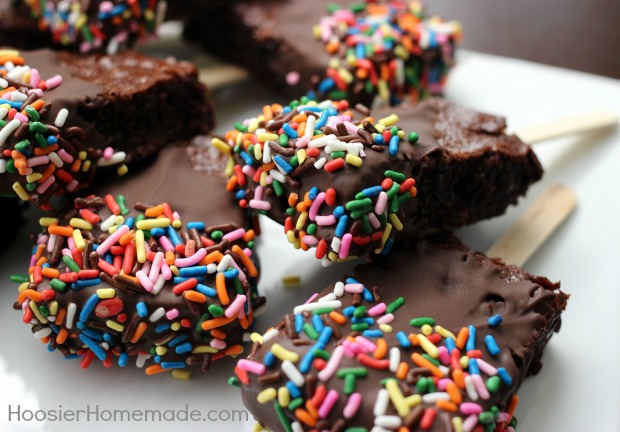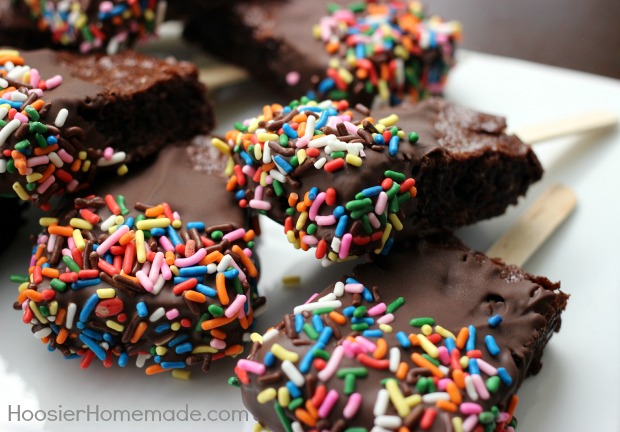 The ideas are endless for the Brownies on a Stick! They would make a fun birthday treat, or even a treat for a special holiday, just use fun sprinkles to change them up. This recipe calls for melting chocolate chips, but you can also use candy melts or even almond bark for dipping, they work great too.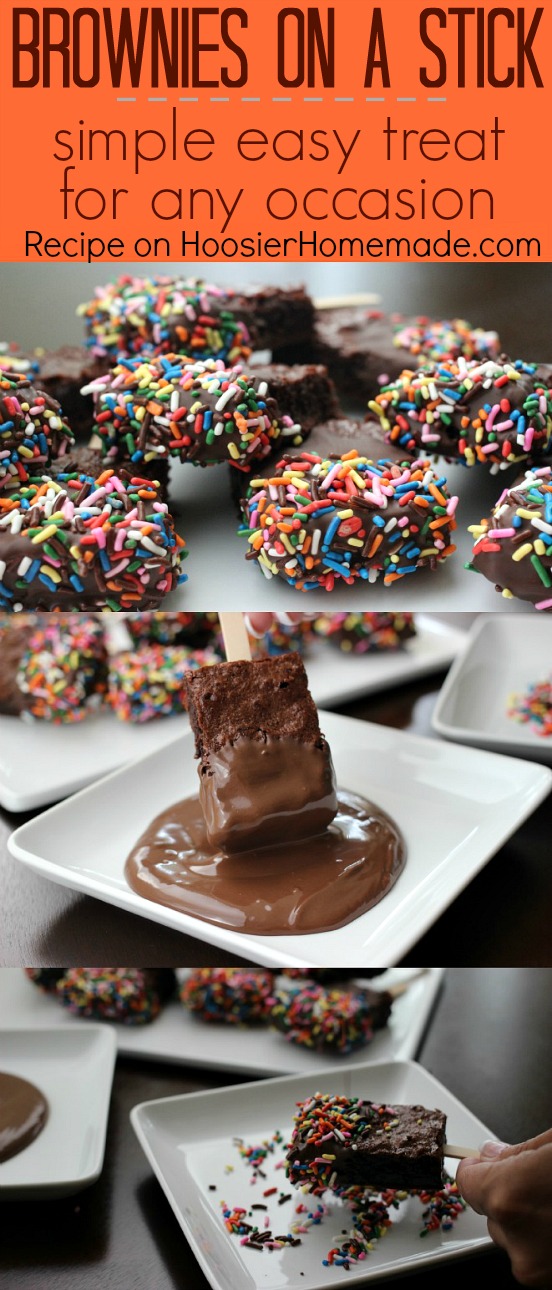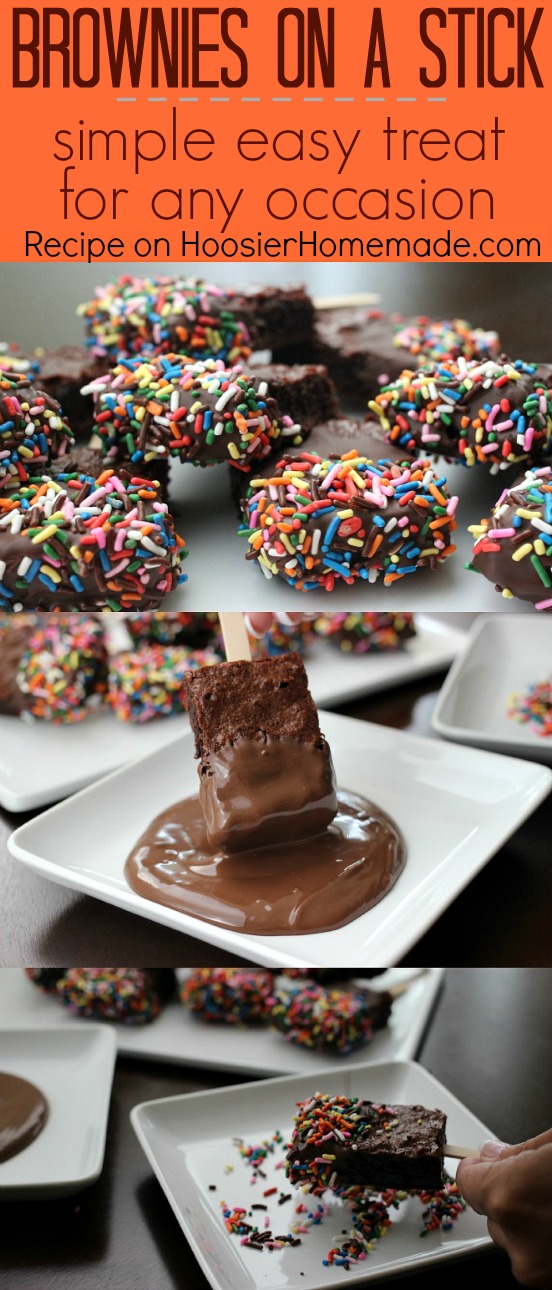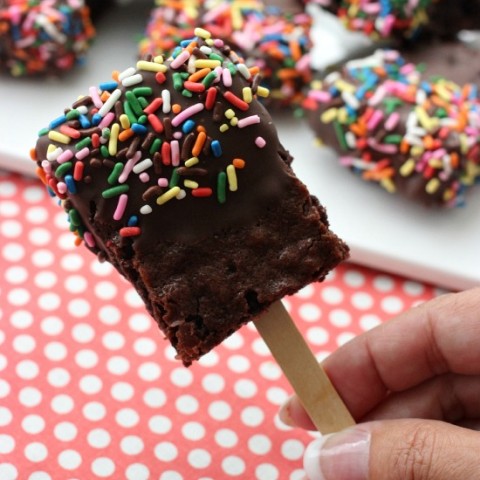 Brownies on a Stick
A fun treat for kids or adults. Recipe on HoosierHomemade.com
Ingredients
1 box of Brownie Mix plus water, oil and egg called for on the box
15 craft sticks (found in the craft section of Walmart)
2/3 cup semi-sweet chocolate chips
1 1/2 teaspoons shortening
Assorted sprinkles
Instructions
Preheat oven to 350 degrees
Line pan with foil, extending the sides a couple inches. Spray foil with cooking spray.
Bake brownies as directed on box. Cool completely, about 1 hour.
Place brownies in freezer for 30 minutes. Removed brownies from pan, lifting foil.
Cut brownies into rectangles
Gently insert craft stick into one end of each brownie
Place on cookie sheet and freeze for 30 minutes.
In a small microwavable bowl, melt the chocolate chips and shortening about 1 minute, stir until smooth. If the chocolate is not completely melted, microwave for an additional 5 seconds, stir until smooth.
Dip end of brownie into chocolate and add sprinkles. Lay flat on waxed paper to dry
Notes
You can also use Almond Bark instead of chocolate chips. You can find it in the baking aisle.
Nutrition Information:
Amount Per Serving:
Calories:

0
Total Fat:

0g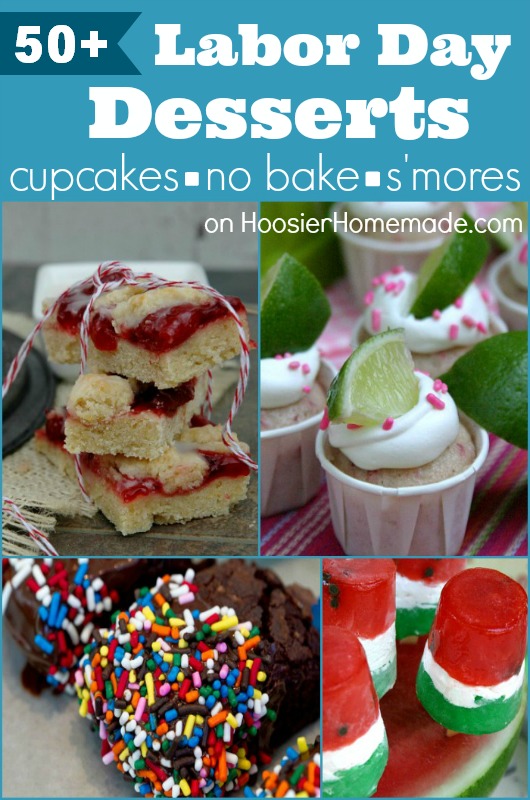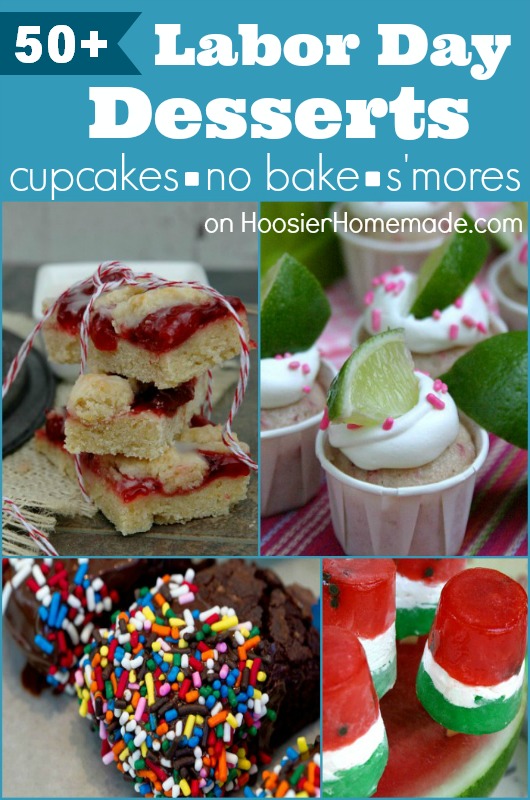 Looking for more Labor Day Recipes and projects?