Creamy, refreshing Vanilla Bean Frappuccino you can make at home with less calories and less money.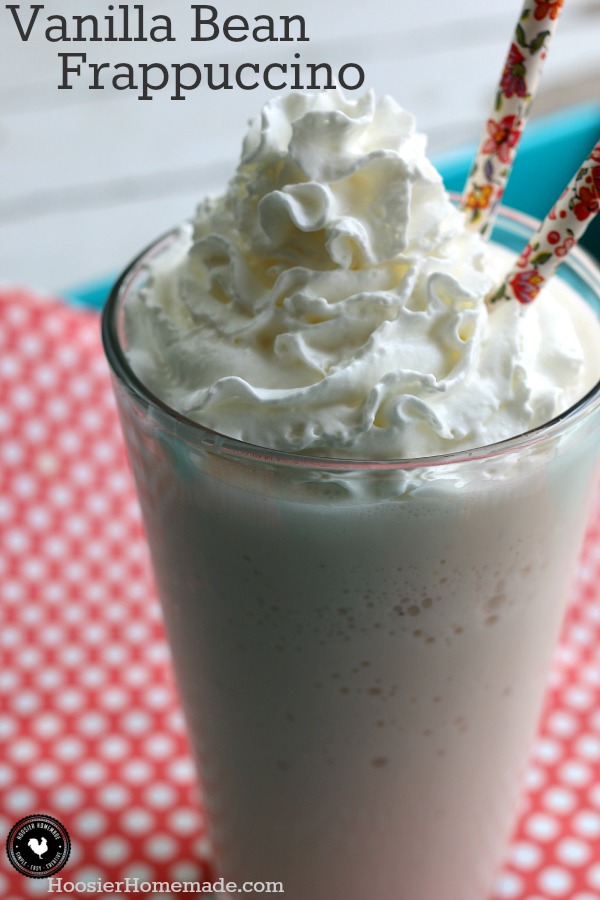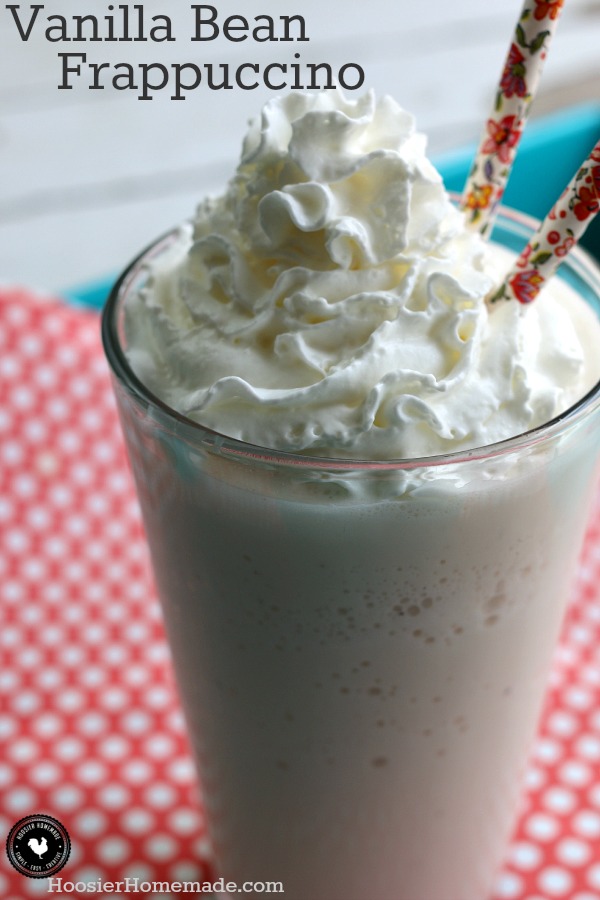 My youngest son, who is 17 years old, loves getting a Starbuck's Vanilla Bean Frappuccino. And I have to admit, I love going there too. But it can be pricey, especially if you get 3 or 4 drinks, it can be well over $10. He has been asking me for awhile to come up with a recipe to make his favorite drink at home. So we did it, and the result – delicious, creamy, a lot less money, and the bonus – less calories too!
Over the last couple of months, I have been sharing with you the International Delight Fat Free, Sugar Free Coffee Creamers. We enjoyed having a guilt free breakfast with the Sugar Free Hazelnut Waffles and the Chocolate Salted Caramel Tarts, oh my those were delicious. So when I spotted the Fat Free & Sugar Free French Vanilla, I knew we just had to make Casey's favorite drink.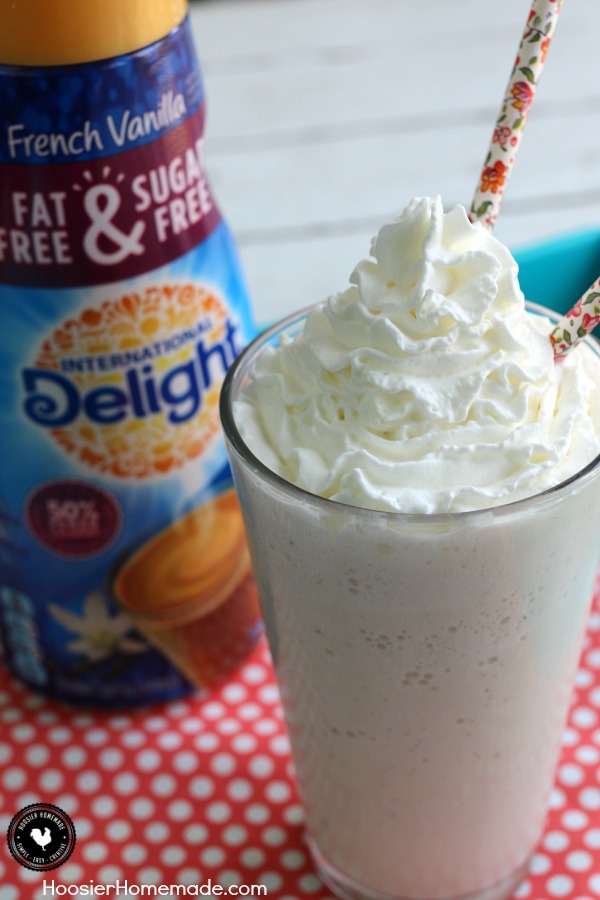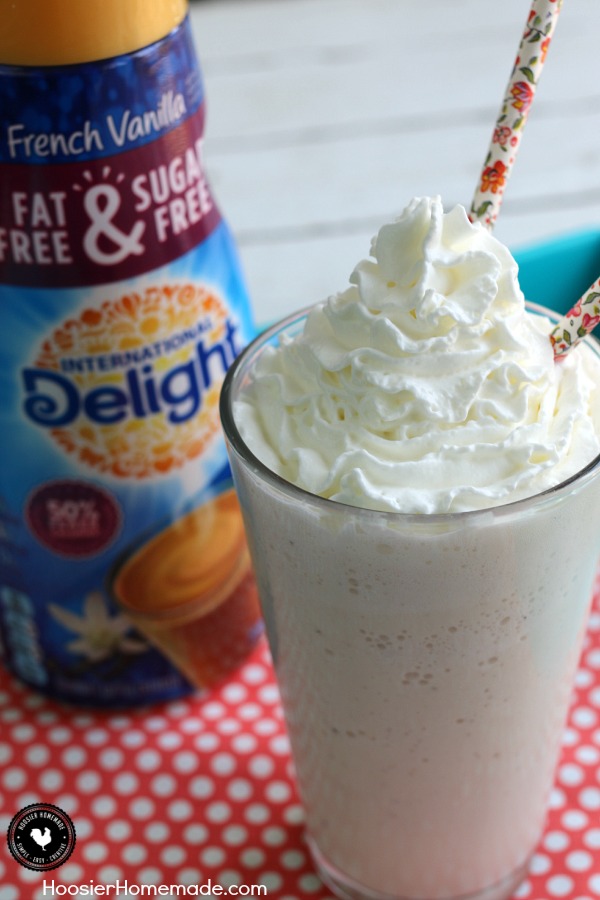 The ingredients in this recipe are very simple, and most if not all, I bet you already have. Along with the International Delight Coffee Creamer, we added Vanilla Bean Ice Cream, Ice Cubes, Skim Milk, and Vanilla Extract. For even extra flavor, you can add seeds from a Vanilla Bean, but to keep down cost, we decided to just add the Vanilla Extract. And of course, we topped it with whip cream.
I have used many different flavors of International Delight Coffee Creamer in my baking and expressed my love for it many times. From cupcakes, to cakes, to chilled desserts and even frozen treats, the options are endless. And you can even recycle the containers.
For giveaways and coupons, sign up for the International Delight Newsletter. It's FREE!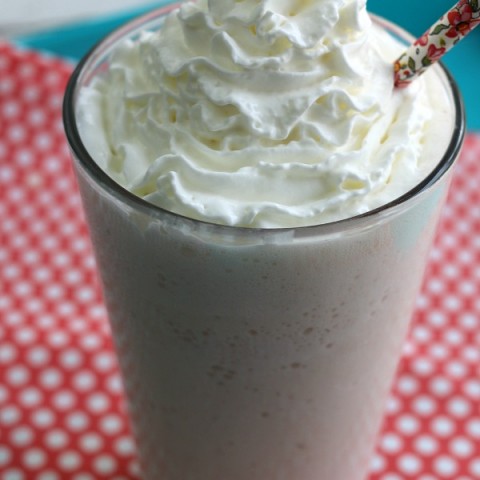 Vanilla Bean Frappuccino
Enjoy the creamy goodness and make your own at home for less money and less calories
Ingredients
2 cups Ice
3/4 cup milk, skim or 2%
1 cup International Delight Fat Free Sugar Free French Vanilla Coffee Creamer
1 teaspoon vanilla extract, pure
3 big scoops Vanilla Bean Ice Cream
Instructions
Add all ingredients to a blender and mix until smooth
If the mixture is too thin, add more ice cream, if it's too thick add more coffee creamer
Serve immediately, topped with whip cream if desired
This is a sponsored conversation written by me on behalf of International Delight. The opinions and text are all mine.