Only 5 ingredients and ready in less than 15 minutes, that's my kind of dessert! Easy enough for a weeknight or perfect for a dinner party, these Chocolate Salted Caramel Tarts are a must make!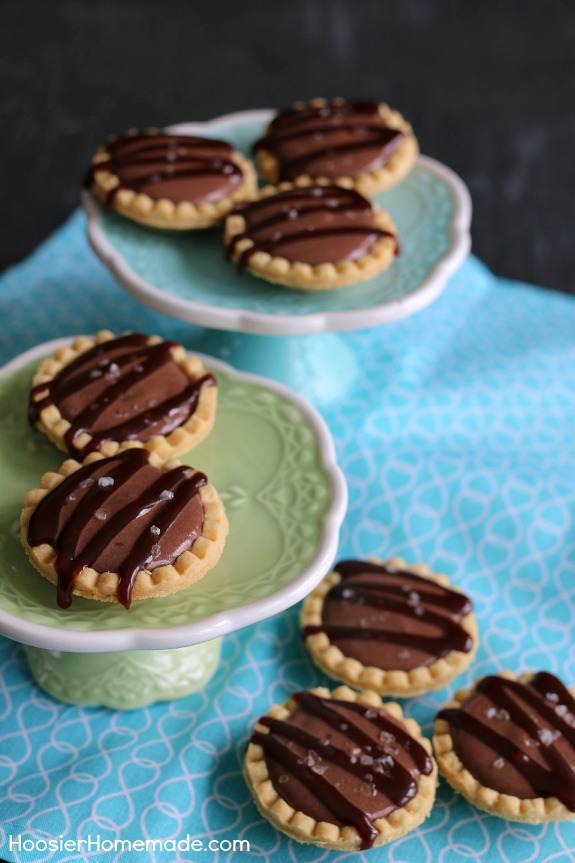 One of the hardest things to do after spending time in the kitchen preparing a great dinner is spending more time in the kitchen creating a fabulous dessert. This is why I love making something that takes little time to come together. Since I started using International Delight Coffee Creamer in foods, I have found that desserts are quicker and easier to make. And a whole lot better tasting, too.
Do you remember the Sweet Cream Banana Tartlets? We loved them so much, I couldn't wait to come up with another recipe using the shortbread tarts.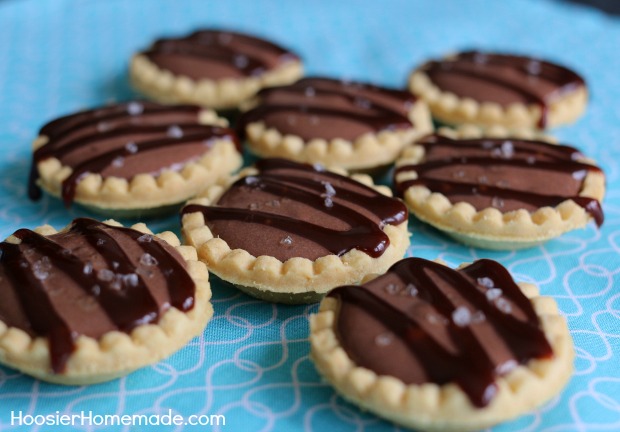 The ingredient list is simple, the cooking preparation time is short, and the flavor is amazing! I love anything with salted caramel whether it is ice cream, candy, coffee creamer or chocolate. Salted caramel has been one of my favorite flavors to add to anything sweet. In this dessert, we are using both chocolate and salted caramel to create a delicious tart.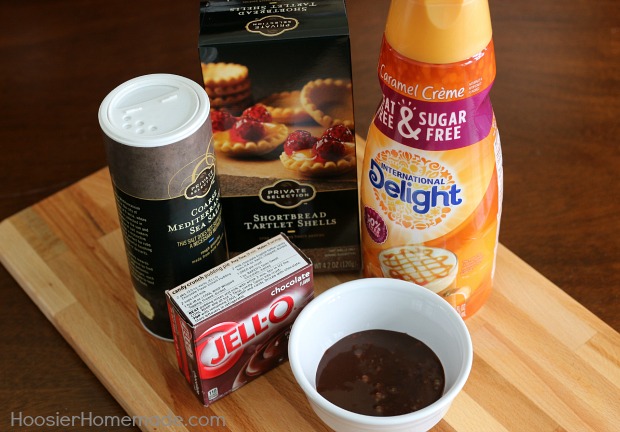 The tart has a chocolate pudding filling however, instead of milk we are using International Delight Fat Free Sugar Free Caramel Creme Creamer. This will give the pudding a rich, creamy taste with, of course a caramel-chocolate flavor. After it has set, we will drizzle it with a chocolate caramel and sea salt sauce and a sprinkling of sea salt.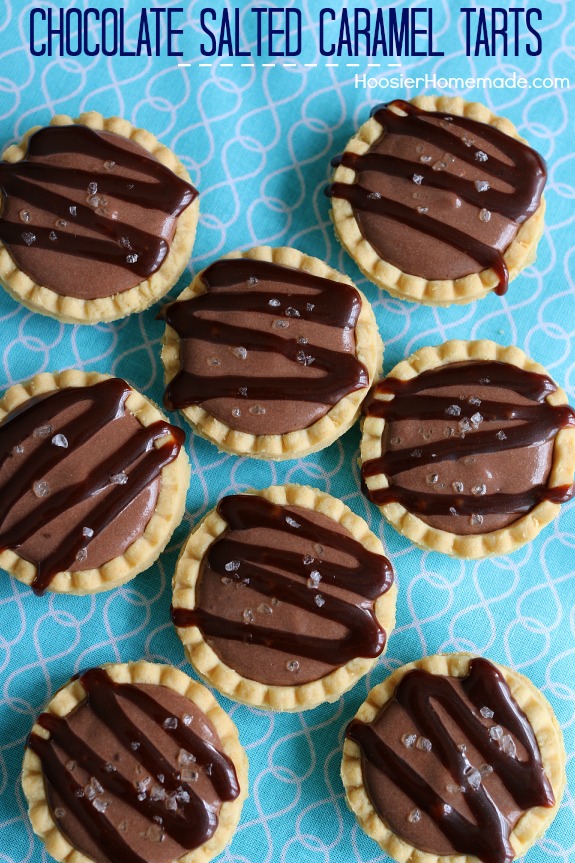 This dessert will go great with a great mug of coffee and International Delight Creamer served along side of it. Whether you are a french vanilla fan or prefer hazelnut, they will all go nicely with these Chocolate Salted Caramel Tarts.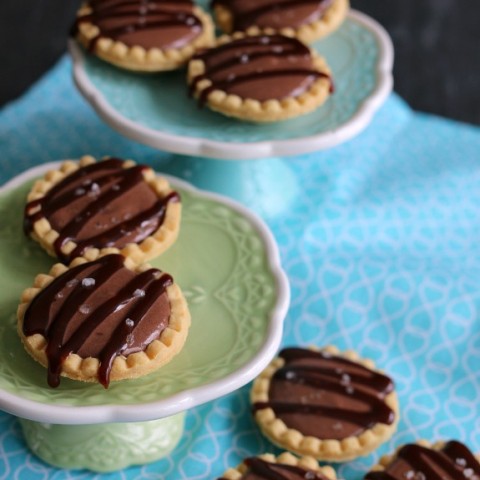 Chocolate Salted Caramel Tarts
Only 5 ingredients and ready in less than 15 minutes!
Ingredients
1 small box instant Chocolate Pudding
1 cup International Delight Fat Free Sugar Free Caramel Creme Creamer
1 box (16 shells) Shortbread Tartlet Shells (found at Kroger)
1 jar (will use about 1/2) Chocolate Caramel & Sea Salt Sauce (found at Kroger)
1 teaspoon Sea Salt
Instructions
In a medium bowl, combine pudding and creamers, whisk until slightly thickened
Place in refrigerator to set 5-10 minutes. It might take a little longer.
Remove tartlets from box and place on tray
Remove pudding from refrigerator, spoon about 1 tablespoon into each tartlet. You will probably have leftover pudding.
Heat chocolate caramel sauce in microwave about 15 seconds or until smooth
Drizzle over tartlet and sprinkle with a very small amount of sea salt
Serve immediately or place in refrigerator up to 3 hours
Notes
You could also try sugar free pudding. I did not test it, but it should work fine.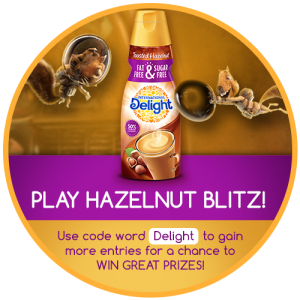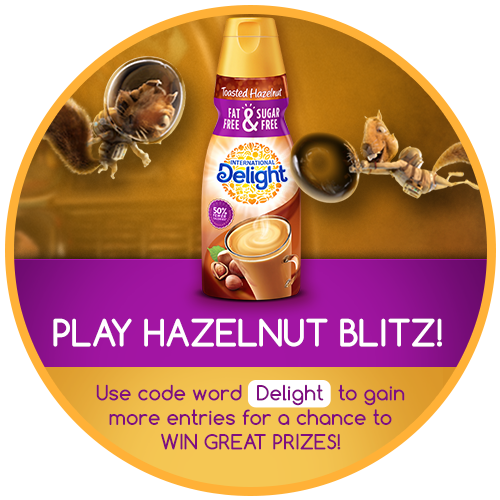 Pop on over and play the new Hazelnut Blitz game! You can win daily prizes and it's FUN!
And for more recipes, follow International Delight on Pinterest and Facebook
This is a sponsored conversation written by me on behalf of International Delight. The opinions and text are all mine.