These fun Microphone Cupcakes are sure to steal the show at your next birthday party, movie night or even a celebration for a singing contest.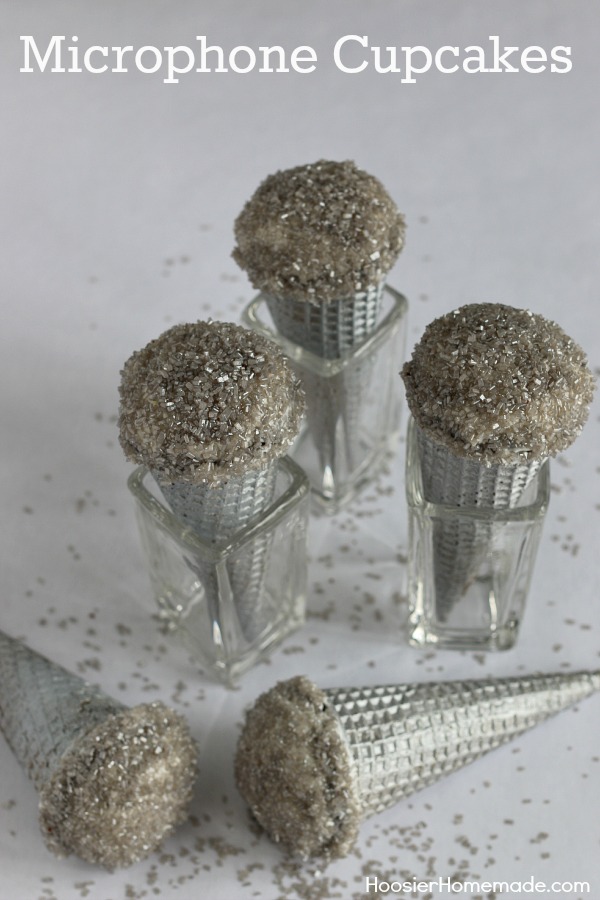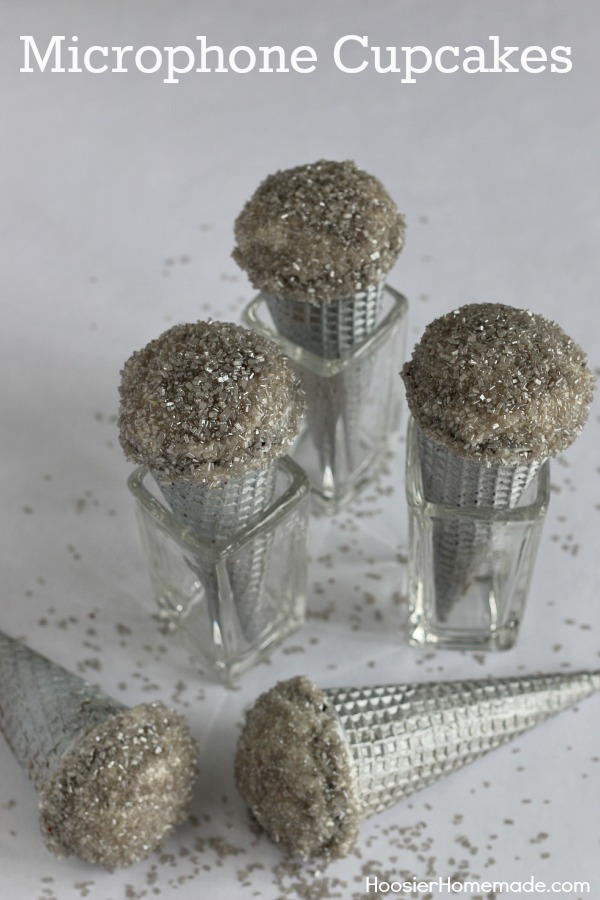 Making cupcakes in ice cream cones is a lot of fun. I've shared Summer themed Watermelon Cupcake Cones, Mini Funfetti Cupcake Cones, Bug Cupcake Cones for Earth Day and many more. So when I spotted the Annie exclusive Blu-ray & DVD gift set with Sandy plush dog at Walmart, I thought it would be fun to come up with a Microphone Cupcake to share with you!
Baking cupcakes in ice cream cones is not hard at all. If I am using regular cake ice cream cones, I bake the cupcake right in the cone by turning the cone upside down on top of the batter. You can learn how I do that. However, when you are working with sugar ice cream cones, I have found it's easiest to bake mini cupcakes then set the cupcakes into the ice cream cone and decorate. Be sure to remove the cupcake liner first. The reason I bake the cupcakes separate from the sugar ice cream cone is because these cones begin to open when they are in the oven. Trust me, I learned the hard way a couple years ago.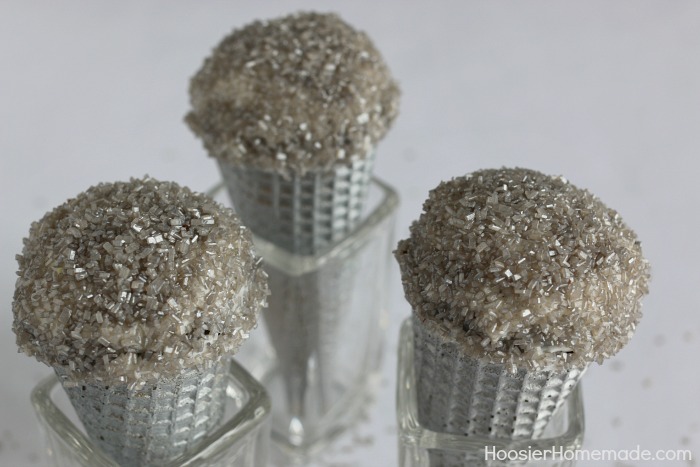 To make the ice cream cones look more like microphones, I used Wilton color spray in silver. You can find it in the Party section at Walmart near the other Wilton supplies. Depending on how many microphones you are making, you will need at least 2 cans of color spray. I used 1 full can and a little of the second can on 5 microphones.
Begin by lining a cookie sheet with parchment paper. Then working over the kitchen sink, place the cone on to a couple fingers and spray the cone, then set it to dry on the cookie sheet. After the cones are dry, spray the bottom portion of the cone. It should take about an hour for the cones to dry.
While the cones are drying, bake a batch of mini cupcakes. After the cupcakes are cooled, and the cones are dry, then it's time to decorate. I frosted the cupcake with Buttercream Frosting, then immediately spooned on silver sprinkles. The kind I used are from Cake Mate and available in the baking aisle at Walmart.
These Microphone Cupcakes can be made ahead, but only a day or two. Be sure to store them in the refrigerator until you are ready to serve them.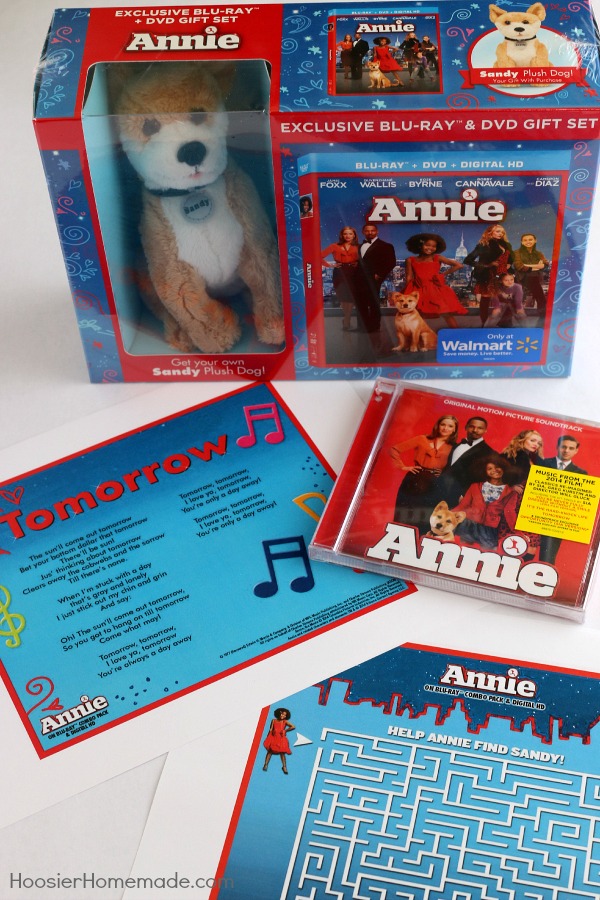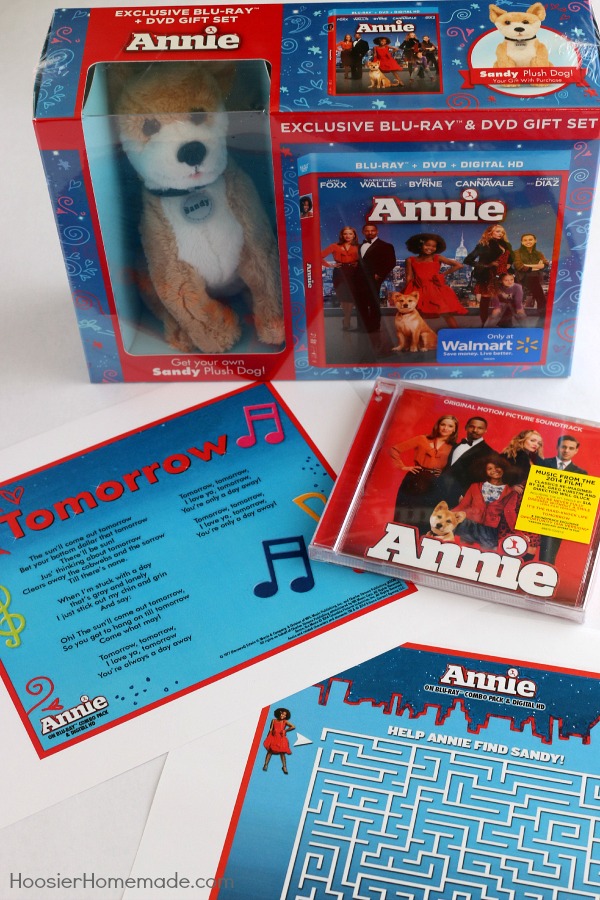 Ready to host a sing along movie night? Grab the Annie exclusive Blu-ray & DVD gift set with Sandy plush dog at Walmart for $24.96.  And the Annie soundtrack.
And for even more fun, download the free Annie printables.