Valentine's Day is approaching quickly! As we begin to gather ideas for Valentine's Day Crafts, Recipes, Decorating, Gift Ideas and more, it's time to inspire you with these 650+ ideas!
Whether it's an easy craft to make with your kids, ideas to decorate your Mantel, dinner for 2, or a fun classroom treat – I have some great ideas for you!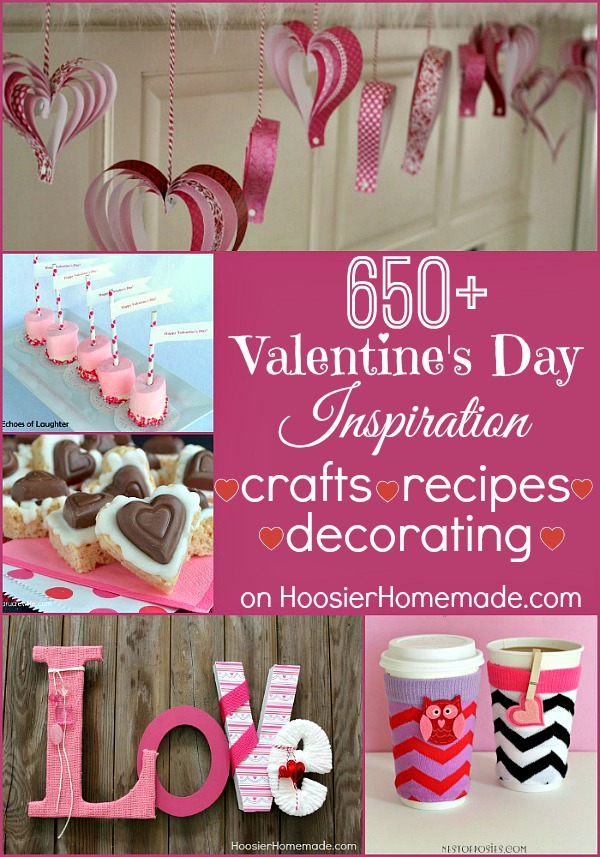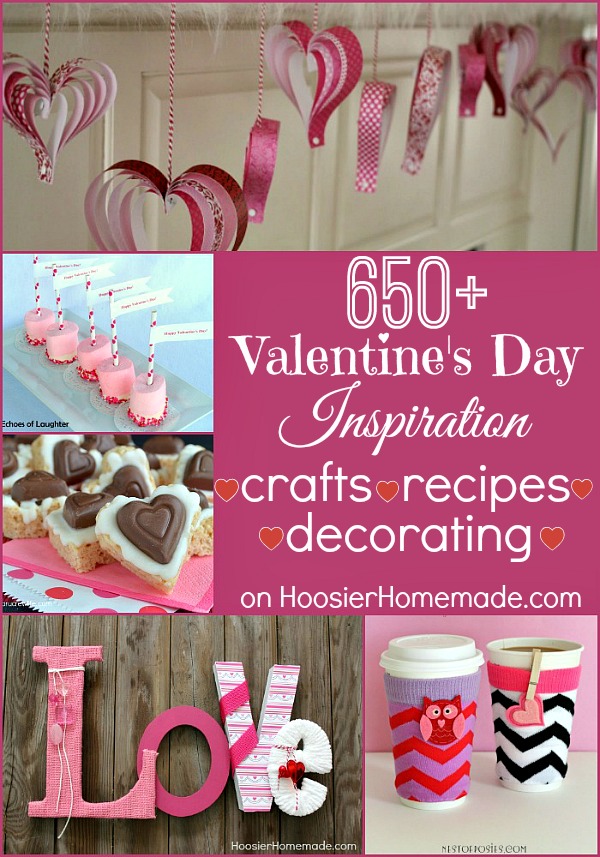 There are so many great Valentine's Desserts, but we are partial to cupcakes around here! We gathered up our best below!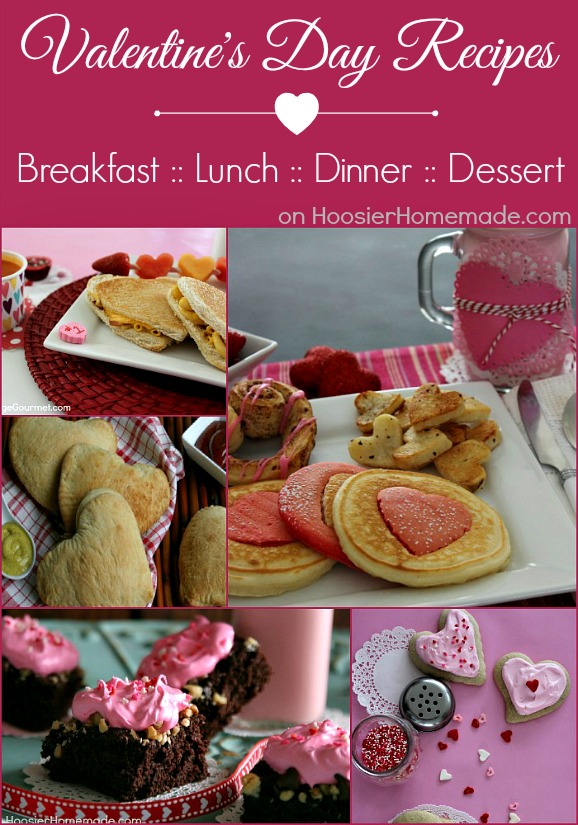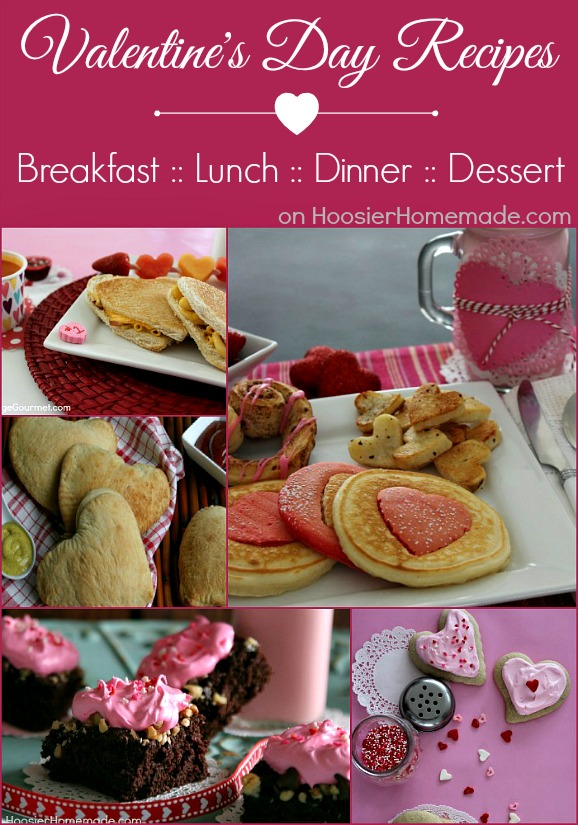 I love celebrating a holiday all day! And with these amazing food ideas for breakfast, lunch, and dinner you can do just that!
Need ideas for desserts, crafts, Valentine's or printables to make your holiday even better? We have tons more ideas here:
Valentine's Day Desserts | Valentine's Day Cupcakes | Valentine's Day Crafts | 22 Valentine's Day Printables | 5 Last Minute Valentine's Day Ideas that take less than 5 Minutes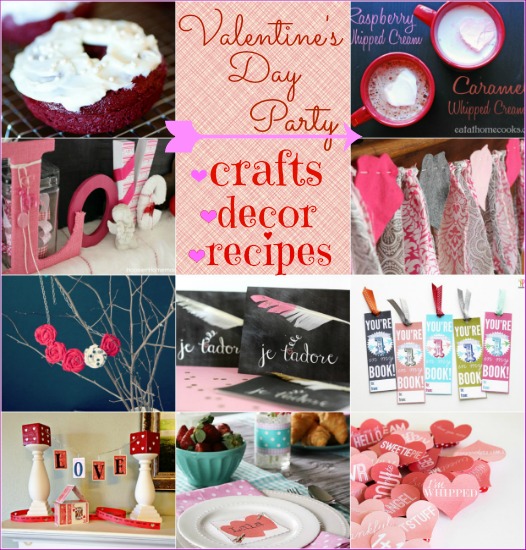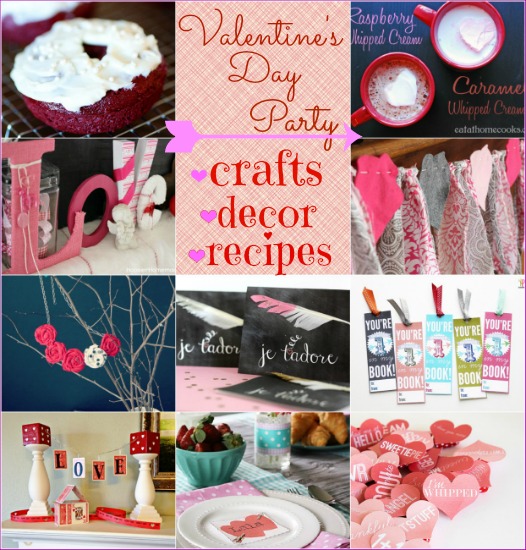 We hope that you can find something to make or create to make your Valentine's Day the best yet. Cooking with the kids was always my favorite part of the day- we made all kinds of great treats and I loved every minute of it- until I had to clean the kitchen! Happy heart day!