These Easy Valentine Treat Bags make a fun gift for teachers, class mates, friends, family and more! Grab the FREE Valentine's Day Printables to add to them and you are ready to go!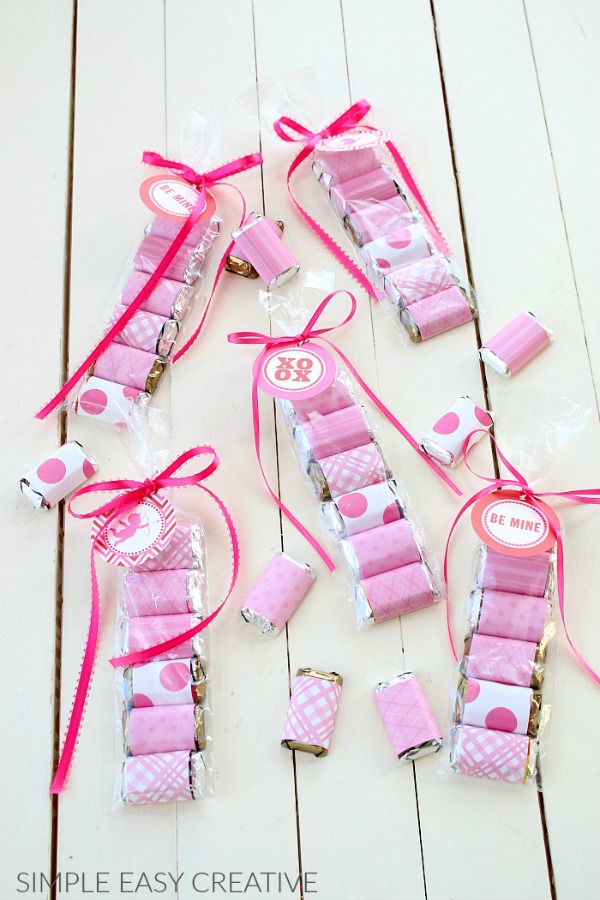 Like most crafters, I have lots and lots of supplies. And like most scrapbookers, I have lots and lots of paper. And like most seamstresses, I have lots and lots of fabric. Sound familiar? So what's a girl to do with all those leftover supplies and pieces of scrapbook? Make another craft…of course!
If you are like me, with lots of scrapbook paper, you may also like the Halloween Treat Bags and the Christmas Treat Bags!
If you have scrapbook paper left over from making the Paper Hearts, you are all set. After making 12 or 13 of them, I had quite a bit of scrapbook paper left over, so I set out to make some really easy, super adorable…Valentine Treat Bags to share with you!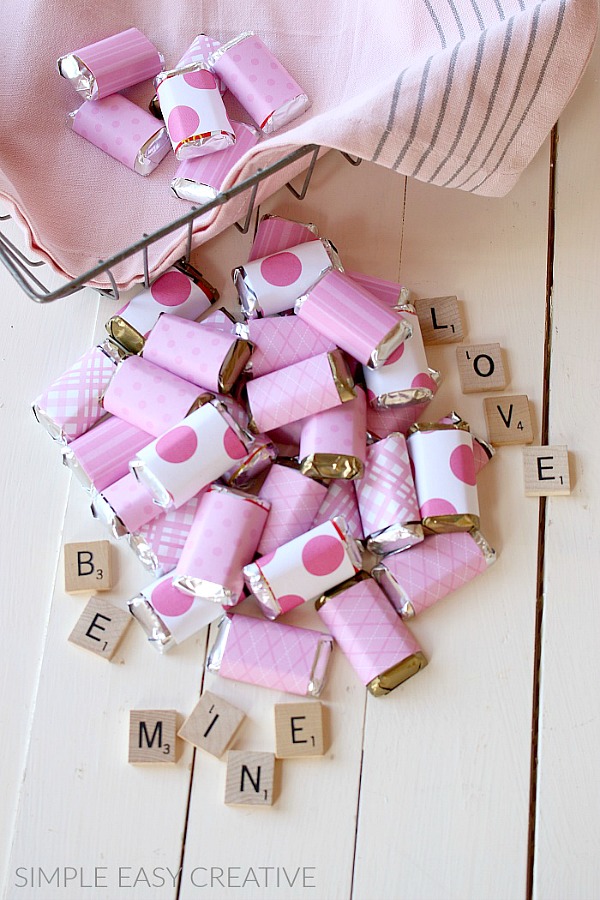 All you need are a few simple supplies, some you probably already have. Let's get started…

Valentine Treat Bag Supplies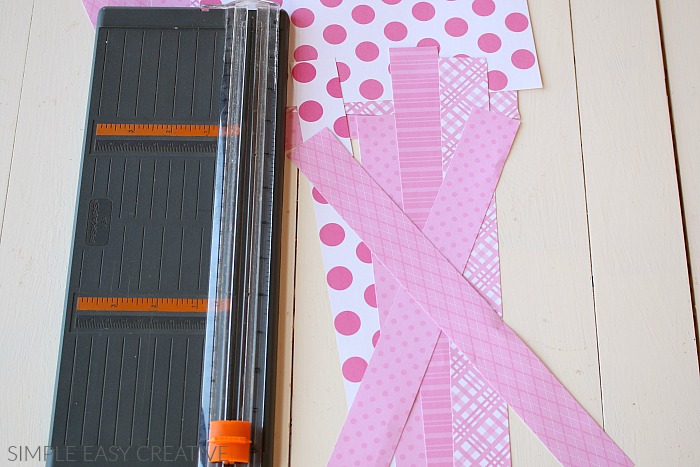 Step 1
Cut strips of paper 1 + 3/8 inch wide – any length is fine for now, 12 inch scrapbook paper works the best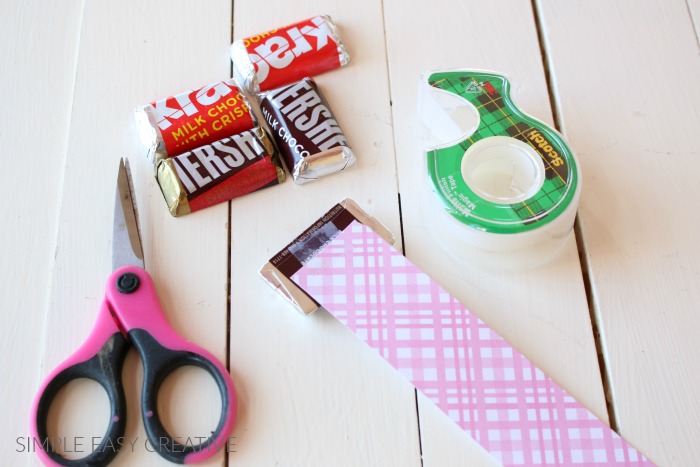 Step 2
Tape the scrapbook paper onto the back of the candy bar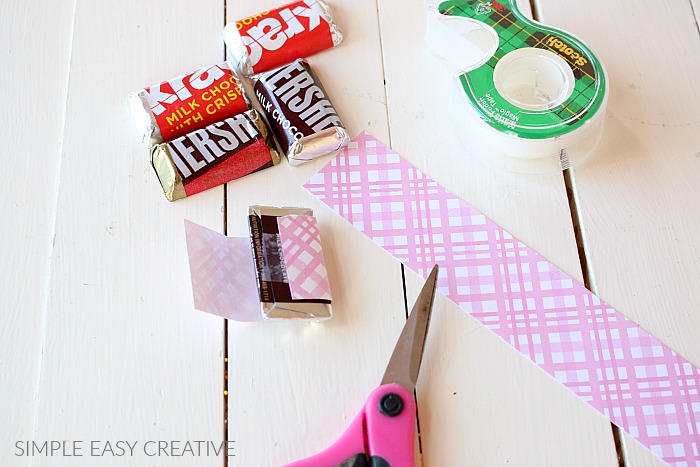 Step 3
Wrap the paper around the candy bar and cut off excess paper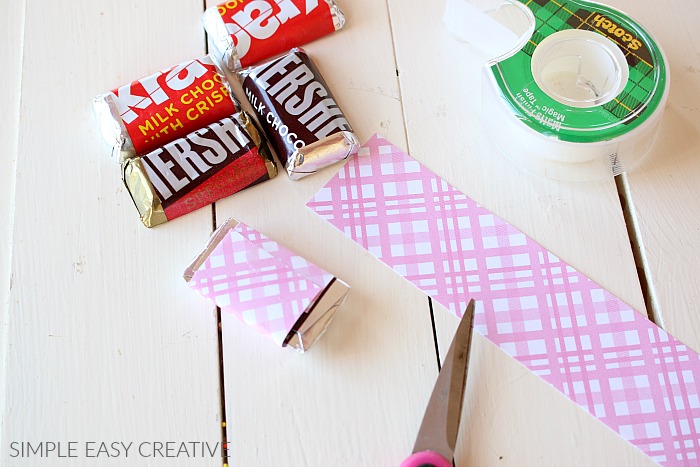 Step 4
Wrap the paper around the candy and secure with another piece of tape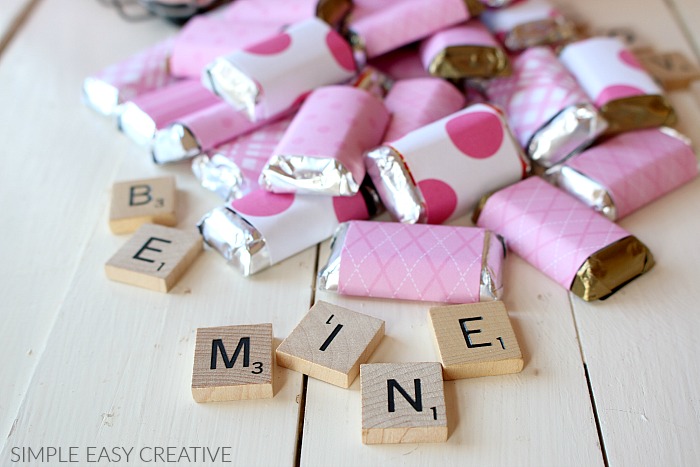 After all the candy bars are wrapped, it's time to put them into the bags. I have found that plastic pretzel bags work best, but you can use any bag you like.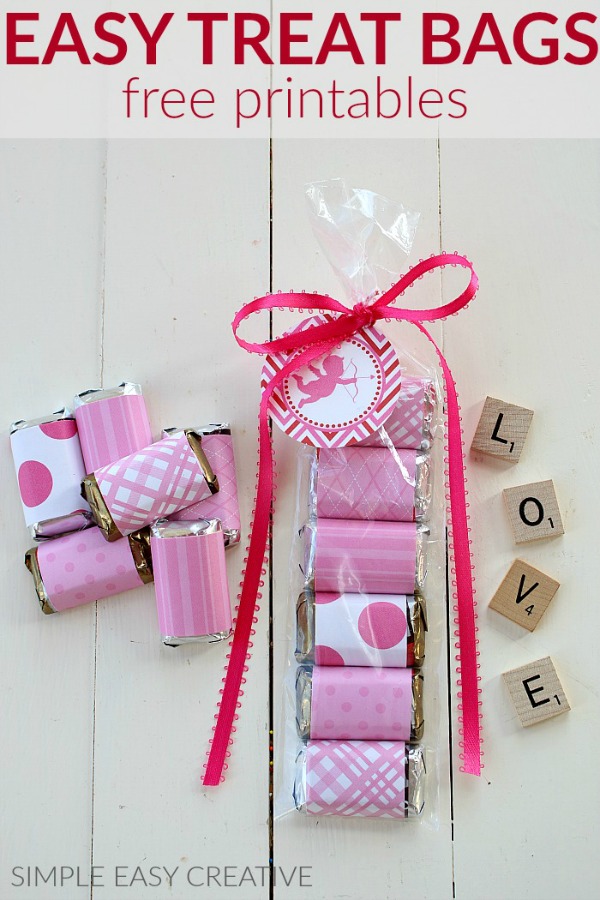 If you would like the Valentine tags, they are FREE
They can also be used as Valentine Cupcake Toppers
Step 7
Place the candy in the pretzel bags, close up with the twist tie
Then make a hole in the tag with scissors or a hole punch, attach with twine, thread or ribbon
Tie on the ribbon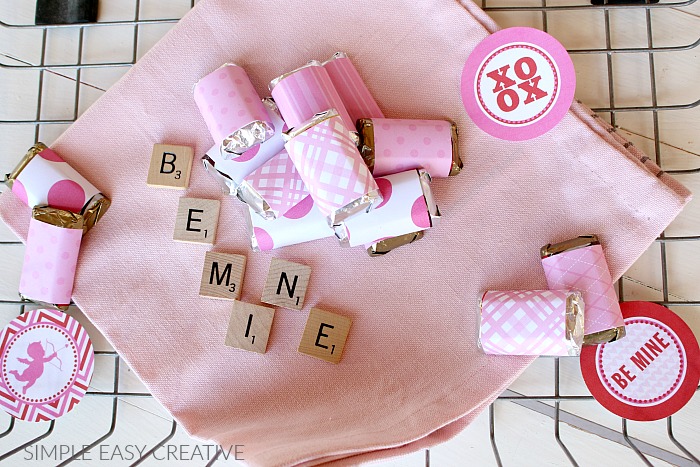 Now it's time to brighten someone's day and give them a special treat!


Looking for more fun and easy Valentine's Day crafts and gift ideas? Click on photo for instructions –