Dessert is a big part of celebrating in our home- we have special birthday cake, holiday desserts, and fun cupcakes to celebrate just about any milestone. I have my favorites, but here on Hoosier Homemade, you guys seem to have your own favorites! So here are Top 10 Favorite Desserts – based on reader feedback (pins, shares, comments, etc)!
1. Banana Bread
Our Banana Bread has been pinned over 57,000 times- and for good reason- it is amazing! And you can serve it for breakfast too- my favorite kind of dessert!
2. Christmas Hugs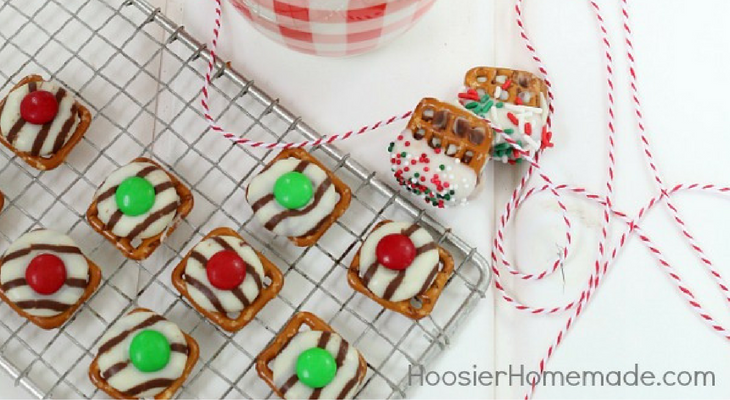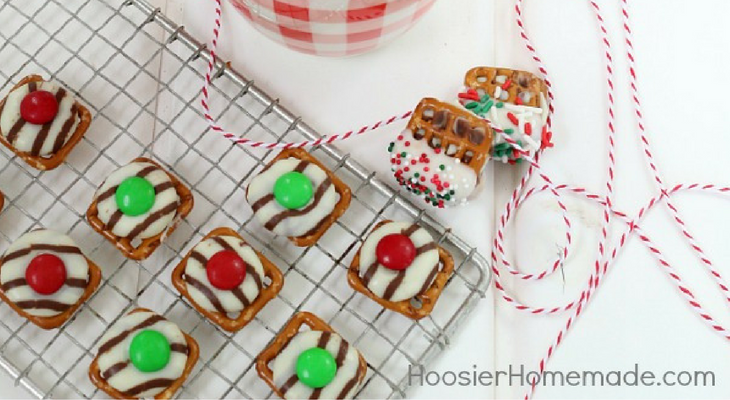 Christmas hugs are not new around the blog world, but I made them for the first time this year (so good!). They were definitely a hit with readers too- and even thought Christmas is over, this recipe can be used for any holiday or celebration!
3. Chocolate Zucchini Cake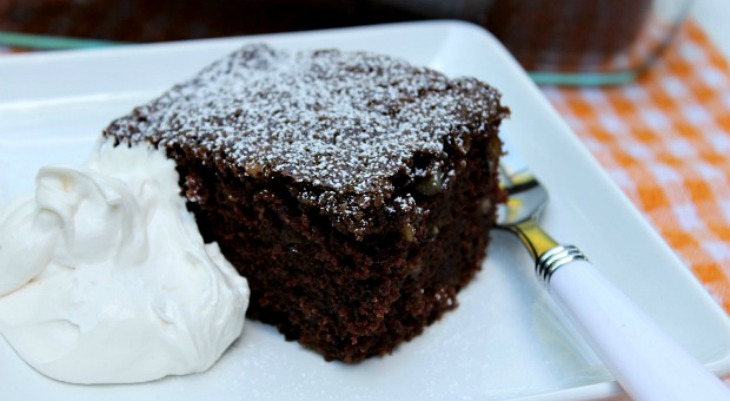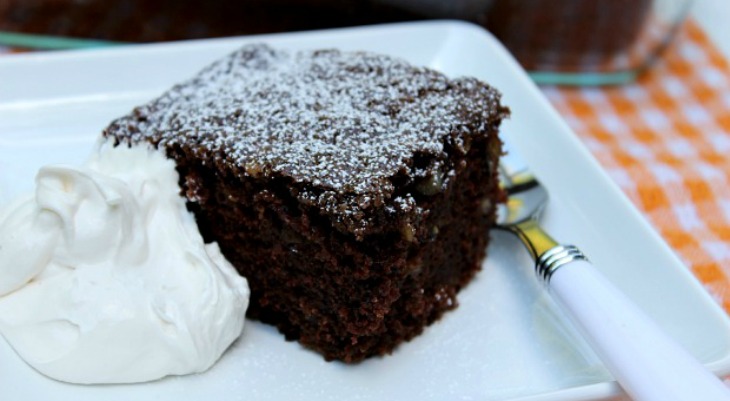 This Chocolate Zucchini Cake is a summer staple in our house- and it seem like you all love it too! It just might be the reason we grow zucchini every year : )
4. Glow in the Dark Cupcakes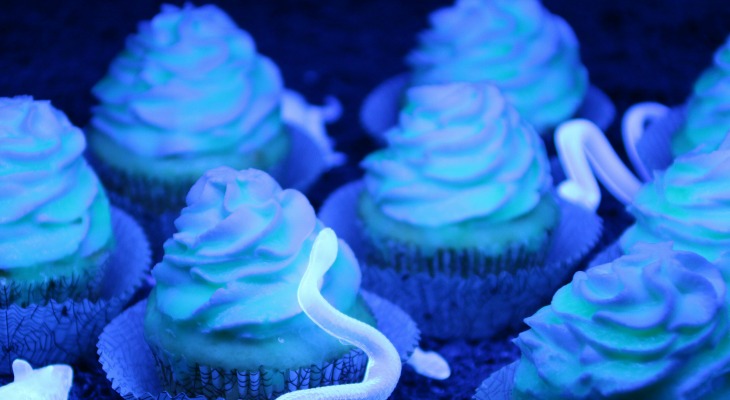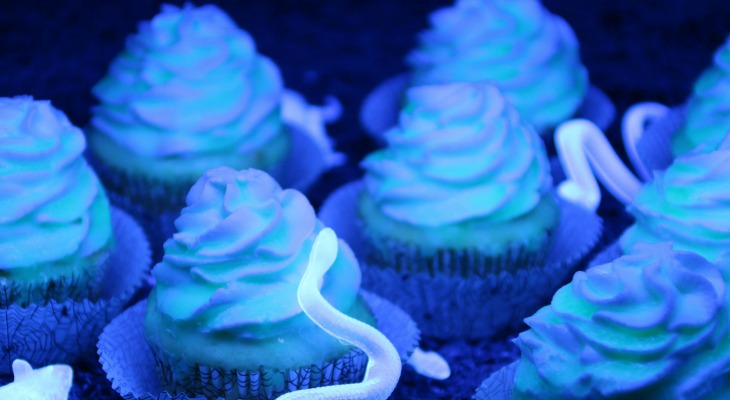 Holidays desserts are big around here. These cupcakes are spooky and fun- and easy! This year we added a video to the post too- make sure to check it out!
5. Ice Cream Sandwich Cake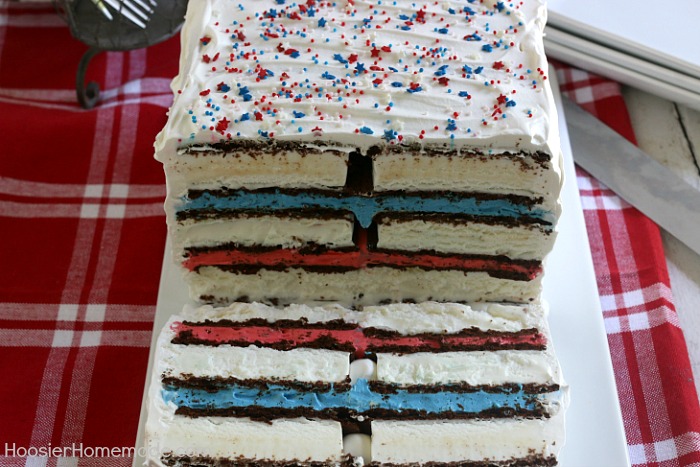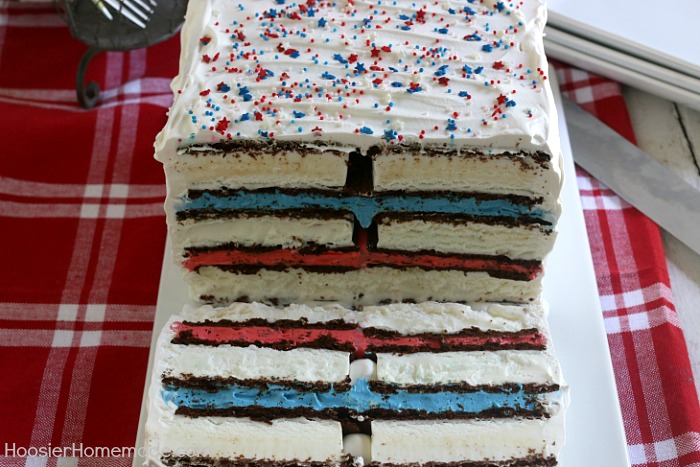 Our 4th of July Ice Cream Sandwich cake might be my favorite new dessert of the year! We made it red, white and blue for the holiday, but since then I've made it in team colors, birthday party colors, and even a rainbow! Perfect for any occasion!
6. Chocolate Fondue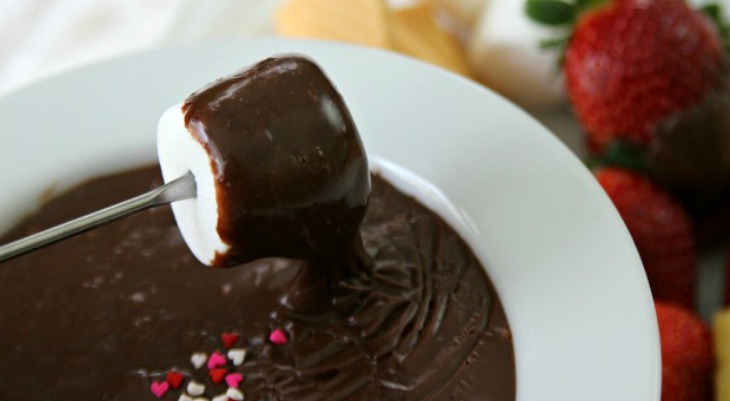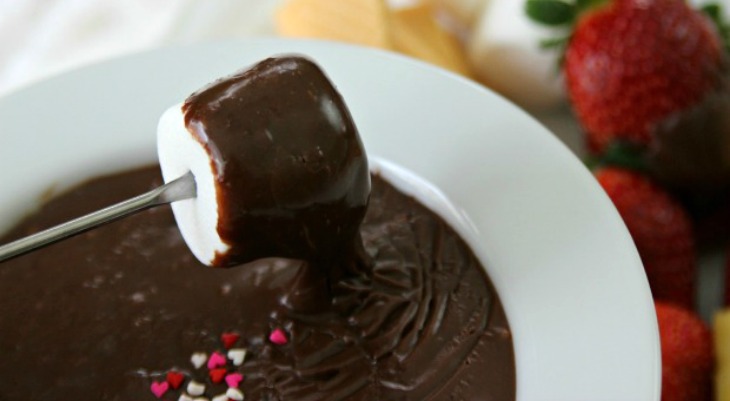 Another fun and easy (only 3 ingredients!) dessert- this Chocolate Fondue has been pinned over 20,000 times! Fondue is such a great way to make an evening feel special.
7. Twix Bars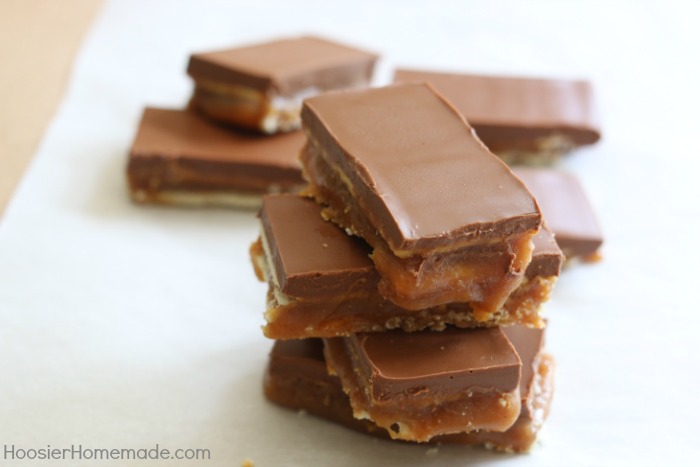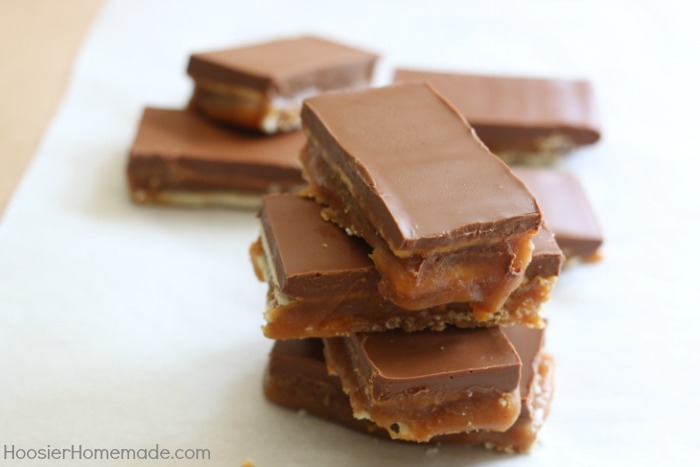 These Twix Bars are another favorite on Pinterest… and with my boys… and with my husband… and with my friends! These are my most requested dessert when I ask someone what I can bring! Try them- they taste just like the real thing!
8. Fried Pies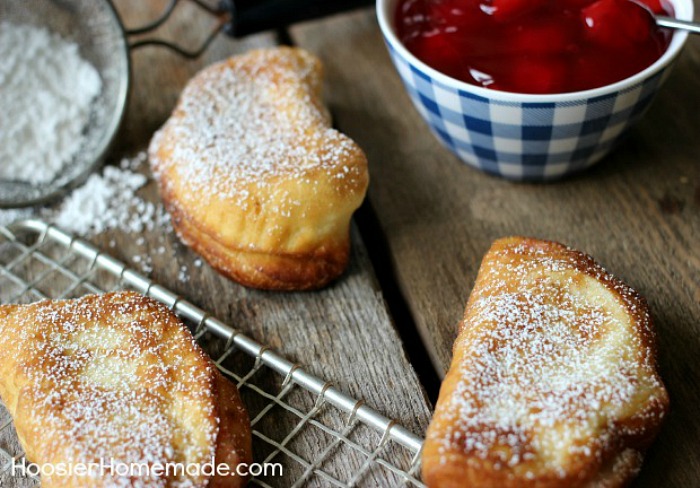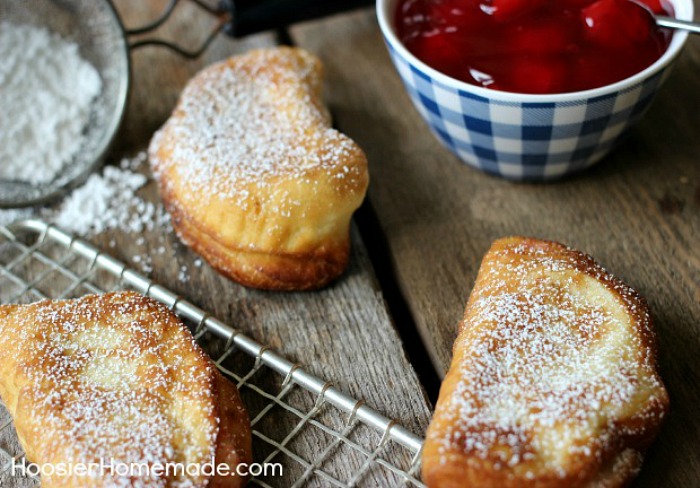 You guys love recipes with only a few ingredients (and who wouldn't!?). These Fried Pies have only 2 ingredients, take about 5 minutes and can be customized any way you like. Win win win!
9. Strawberry Cream Pie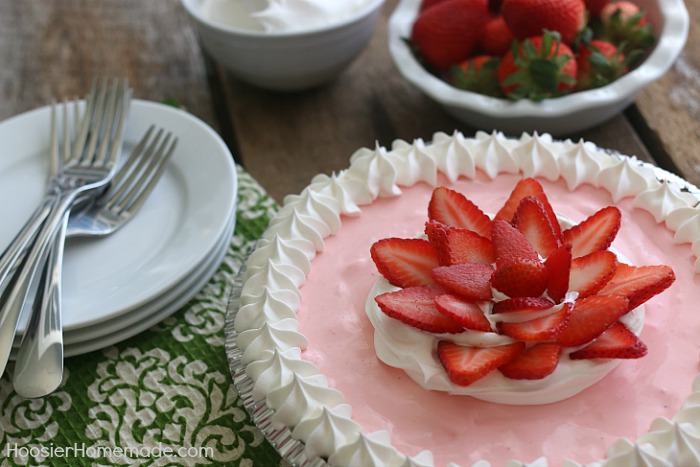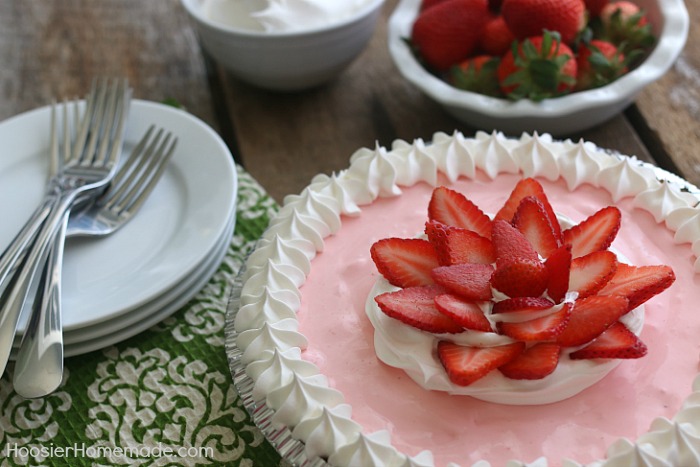 This pie makes me miss summer! Our Strawberry Cream Pie is so easy (and only 4 ingredients!)- it is the perfect summer dessert- or the perfect dessert for when you wish it was summer!
10. Angel Food Cake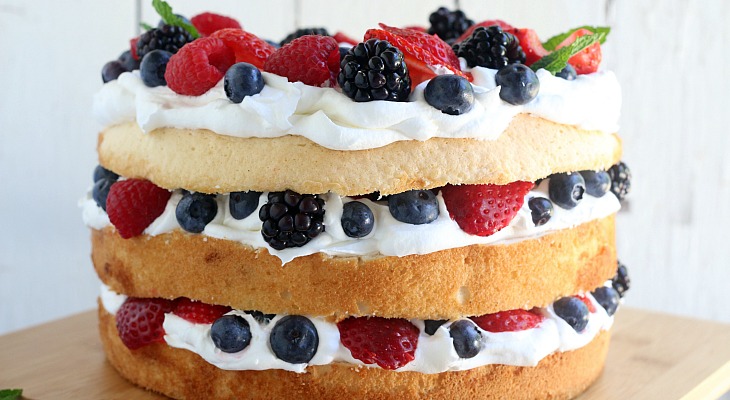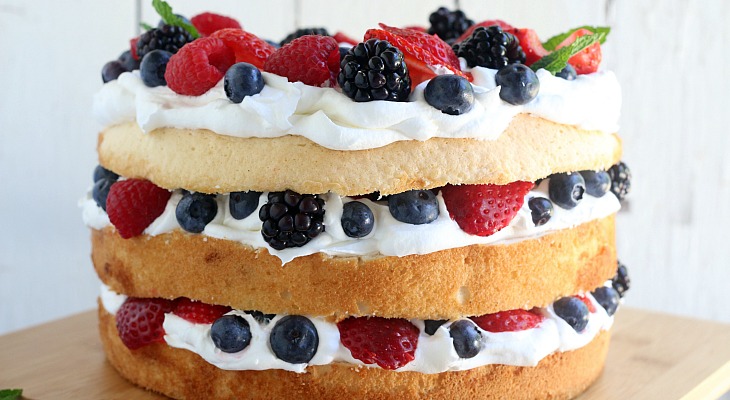 The theme around here is simple, easy, create- and sometimes that means dressing up a store bought cake. This Angel Food Cake is a show stopper- only takes 15 minutes and you can change out the fruit for whatever is in season!
Whew- that is a lot of mouth watering desserts in one place! Tell me- which is your favorite? Or do you have a favorite that we haven't made yet- I would love some new ideas!