This year has been totally AMAZING for us! I can't say Thank You enough to all my readers, sponsors, friends and especially Doug for helping me build my dream!
Yesterday I shared the Best of 2011 Cupcakes, Decorating, Projects, and Food, so today I wanted to share the Top 10 of your favorites, do a quick review of the year and a BIG Thank you to all the wonderful folks that helped make Hoosier Homemade grow this year!
In March I was extremely honored to be added to the Walmart Moms group. This opportunity has made it possible for Doug to be home working full time with me, which has been my goal for a couple years now.
I had the opportunity to travel quite a bit this year too. From one end of the country in New York City with Hellmann's to the other end, in California with Invisalign Teen. And lots of great places in between…Utah for the Evo Conference with Apartment Guide, Nashville for the Blissdom Conference with Bounce, several trips to Arkansas to visit the Walmart Headquarters, Colorado to visit with Savvy Blogging friends, and we can't forget my favorite cupcake people EVER, Wilton in Chicago.
There was also LOTS of work mixed in with all that fun, there were a whopping 522 total posts, close to 100,000 comments and LOTS of giveaways too. We shared printables every month in Cupcake Chronicles Newsletter, thanks to Charlotte from The Paper Cupcake. And I was super excited to work with Gina from The Shabby Creek Cottage and put together Splendidly Homemade Magazine!
In August we launched our third blog, Pocket Change Gourmet with the help of the very talented Kohler's! Doug and I share budget friendly recipes with a little flair.
We worked with so many great companies like Tiny Prints, Wilton, Hellmann's, Apartment Guide, Collective Bias, Blog Frog, and of course Walmart…just to name a few. We are so VERY grateful to all of them!!
Now let's chat about the Top Posts of 2011…your favorites were…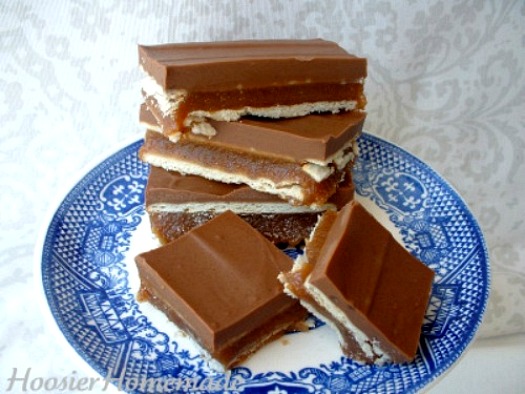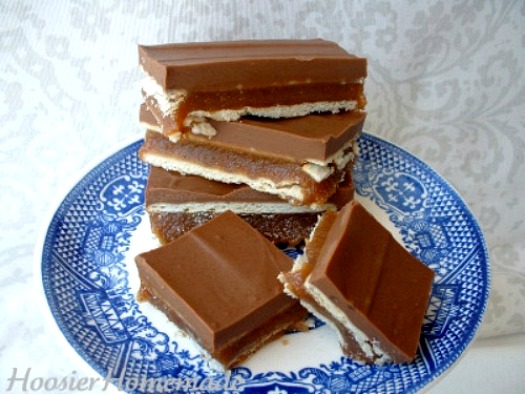 Lots of cupcakes in that list, I guess you all like them! And speaking of cupcakes, I have two eBooks in the works for you and am trying REALLY hard to have time to work on them. So, with that being said, Cupcake Tuesday is going to be a little different starting in the new year. I won't be sharing a different cupcake every week, but sharing some from other bloggers that link up and going back to the basics a bit with frosting recipes, decorating tips and answering questions from readers.
Also for 2012, I'm SUPER excited about the new design for Hoosier Homemade. Kohler's are working like crazy to get it ready for us! I don't have an exact day yet, but it will be soon…really soon! And it's going to be amazing with lots of new features for you!
Since Doug is working with me full time now, we will be bringing you more DIY and Decorating Projects and more video tutorials too! Of course, I will continue to share mouth watering desserts and budget friendly meals on Pocket Change Gourmet!