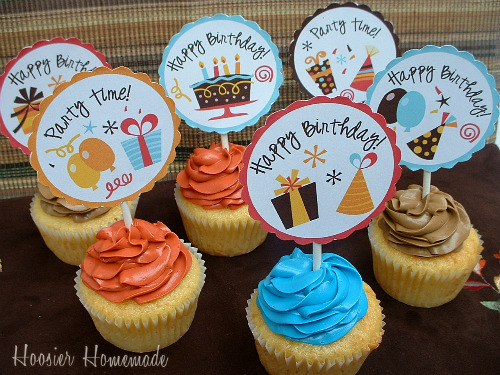 It's been a long time coming…but the Cupcake Topper Free Printables are finally here!! YAY!!
Brianna from Mad Hatter Design & Media, designed them for me awhile back. Then I got busy, then I changed feed subscribers. and then I went to Betty Crocker…and then I went to NYC…anyway, sorry! I know I've been promising them for awhile!
But, the good news, they are ready for you!
Don't you just love the colors? These are super easy as cupcake toppers, but I think they would make a really cute garland too. Just save and print as many as you like!
A HUGE Thank you to all my subscribers! I will be sending these printables to you within the next week. AND, if you aren't a subscriber…please sign up, and you will receive the FREE Printables directly in your inbox, also, within the next week.
I also have a Cupcake Newsletter coming out! I would REALLY appreciate it if you could cast your opinion in my poll, it's in the sidebar, in the box that says "Sign up to receive my newsletter."
So, what exactly will be in the Newsletter? A very special, exclusive cupcake, some how-to's, fun printables and more!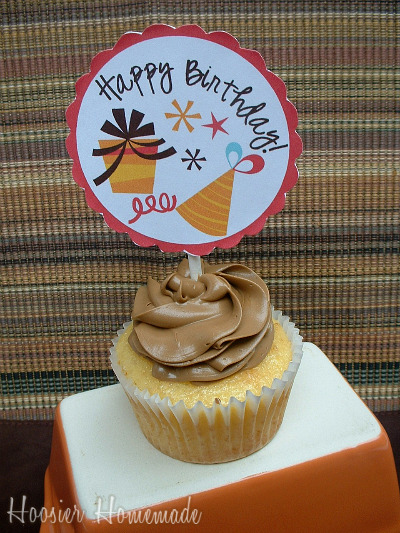 So…are you ready for some FUN? Sign up now, to receive via email!!