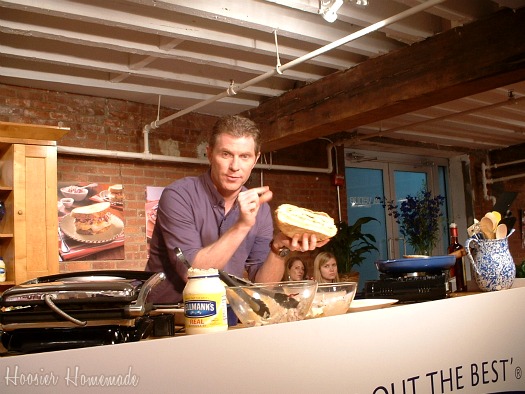 Earlier this week, I had the honor of traveling to New York City with the Hellmann's Club Sandwich Team! The highlight of the trip…cooking with Bobby Flay!!! Yes, you read that right! I was so excited to meet and chat with Bobby! His culinary knowledge is incredible and he is just as nice and personable in person, as he is on television.  I took this photo as Bobby was preparing sandwiches and sharing his tips to Build the Perfect Sandwich.
Tip #1 – use soft, good quality bread
Tip #2 – spread both pieces of bread with sauce, either Hellmann's Mayo or a combined sauce like cranberry relish
Tip #3 – cut on the diagonal and bias for a better presentation
"Everyone has an opinion about how to make the perfect sandwich, from the must-have ingredients to the highly personal sandwich architecture," said Flay.
After Bobby's presentation, the group gathered together to create our own sandwiches. Hellmann's put out an amazing spread of different breads, meats, cheese, and sauces so we could build our perfect sandwich.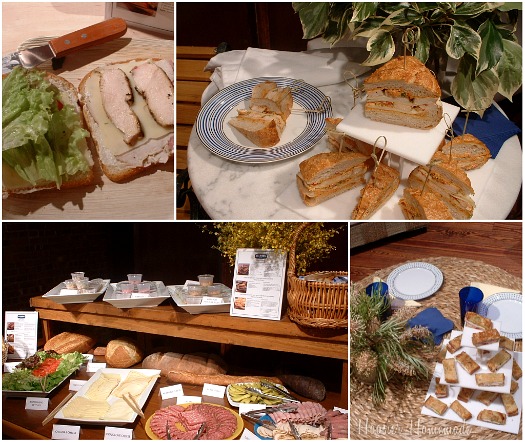 While we were making our sandwiches, Bobby came around to chat with us about how we build our sandwich. I think everyone has a favorite sandwich, and especially their way to build it.
A few of the Club Sandwich members interviewed Bobby. I was invited, but declined. I will probably regret it later, but I was just too nervous.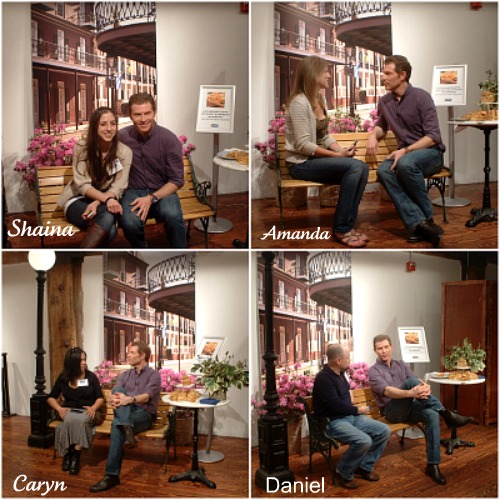 A few of my fellow Club Sandwich friends were brave enough…Shaina from Food for My Family, Amanda from Kevin and Amanda, and fellow Walmart Mom, Caryn from Rockin' Mama and Daniel filling in for his wife Melissa, from Consumer Queen. Others members of our team…Katja from Skimbaco Food, Kimberly from She Scribes, Sarah from Sarah's Cucina Bella and Chef John from Food Wishes.
The area was beautiful, and set up perfectly by the Hellmann's team.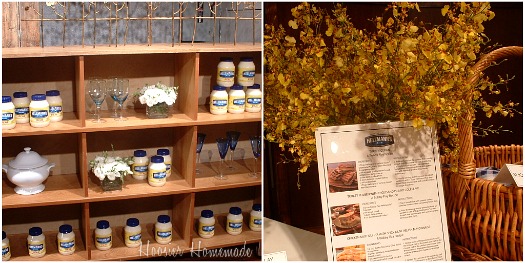 How do you build your perfect sandwich?
I'm excited to share with you the opportunity to build your perfect sandwich and enter the Hellmann's® Build Your Perfect Sandwich Sweepstakes for a chance to win great prizes including a kitchen essentials bundle, grocery gift cards and Hellmann's® and Best Foods® products. While you are there, grab a new recipe or two!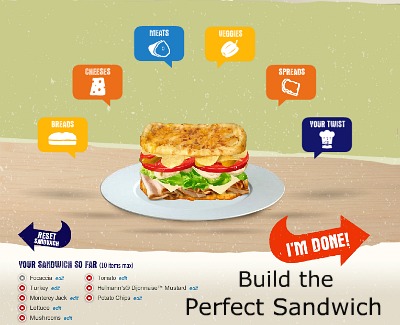 Here is the sandwich I built…complete with turkey, cheese, lettuce, tomato and even some potato chips, and of course Hellmann's.
You can also head on over to the Hellmann's Facebook page to share your sandwich-making tips, tricks, techniques and secrets.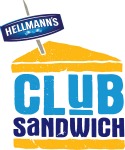 Disclosure: I received a trip to NYC from Hellmann's and I'm on the Hellmann's Club Sandwich team. I was not given compensation for posting. All the opinions are my own.