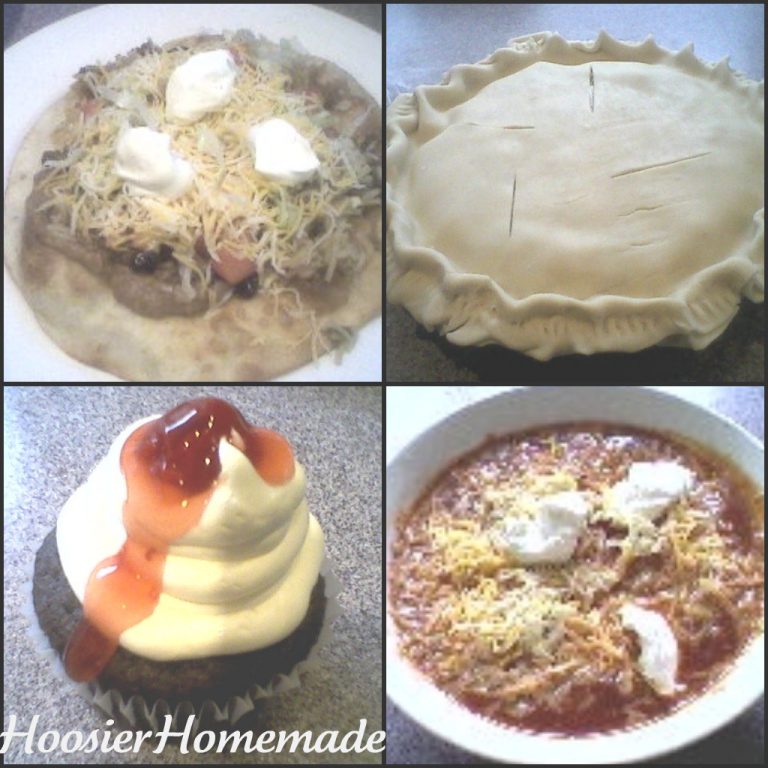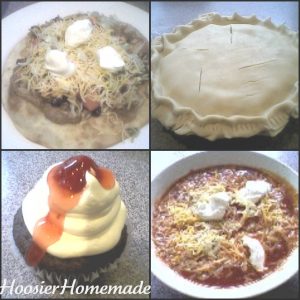 One of the best things about Fall is being able to cook and bake. I love cooking all the soups, stews and casseroles, and of course, baking all the yummy apple and pumpkin desserts.
I've combined some old favorites and some new recipes for our October Menu. When I plan our meals, I try to include a Mexican night and an Italian night, throw in a few old favorites, like Meatloaf and Spaghetti, and always include at least 2 nights during the month for Breakfast.
This month we are having…
5 ~  Mostacolli, Salad, Garlic Bread
6 ~  Chicken Broccoli Braid
7 ~  Meatloaf, Mashed Potatoes, Veggie
8 ~  Tex Mex Chicken & Rice
9 ~  Football Homecoming – Son is nominated for King 🙂 (leftovers and eat at the game)
10~ Whole Chicken (in oven, cook 2 or 3 and freeze for another time)
11~ Chili and Sandwiches
12~ Chicken N' Noodles, Mashed Potatoes and Veggie
13~ Breakfast
14~ Loaded Tostadas, Chips and Salsa
15~ Chicken Pot Pie
16~ Bubble Pizza
17~ Mini Meal (small food)
18~ Glazed Pork Chops, Baked Potatoes
20~ Taco Bake
21~ Sliced Marinated Chicken, Rice
22~ Soup & Sandwich
23~ Chicken Quesadillas, Chips and Salsa
24~ Homemade Pizza
25~ Rosemary Chicken, Potatoes, Veggie
26~ Chicken Fajitas
27~ Breakfast
28~  Chicken Tenders and Fries
29~ Beef Stew
30~ Tacos and Nacho Bar
31~ Halloween Dinner
And for baking…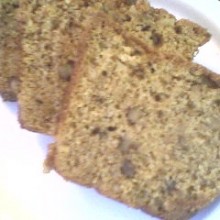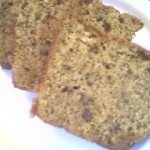 ~Pumpkin Bread, Pumpkin Cookies and Pumpkin Muffins
~Applesauce Muffins, Apple Pie, Apple Crisp
You may also enjoy my menu plans for April, May, June, July, August and September.
And be sure to stop back tomorrow for Cupcake Tuesday!
For even more ideas, please visit:
~Menu Plan Monday hosted by I'm an Organizing Junkie