WOW! What an awesome week Hoosier Homemade had last week. If you missed all the celebrating, you can find a re-play here. A Big Thank You to all who visited, commented and to all of the great bloggers that I linked up to. Because last week was filled with baking, cooking, decorating, and more baking, I didn't post my July Menu Plan. A couple months ago, when I shared my menu plan for May, I thought it would be a good idea to keep the same menu for the summer months. Well, I haven't been able to do that, mostly because of our crazy schedule, but I have been repeating some meals.  Oh, and you will see that this week is a little messed up too, we have a Baseball Tournament starting on Monday, will probably play 3 times this week and we have to travel 1 1/2 hrs. away. We are having lots of leftovers and sandwiches in the car.
July Menu Plan
6 ~ Leftovers
7 ~ Breakfast
8 ~ Chicken in the crockpot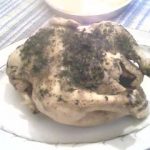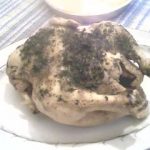 9 ~ Taco Bar
10~ Leftovers
11~ Appetizers
12~ Grill Out
13~ Fettucini Alfredo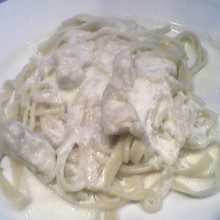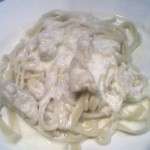 14~Seven Layer Southwestern Salad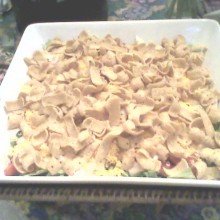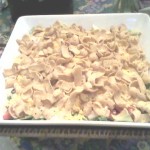 15~ Oriental Noodles & Egg Rolls
16~ Ham & Potato Pockets (recipe from Once a Month Mom)
17~ Homemade Pizza Rolls (gonna try to make some like Pizza Hut has)
18~ Shanghai Wings, Rice
19~ Grill Out
20~ Breakfast
21~ Homemade Corn Dogs & Onion Rings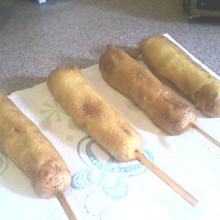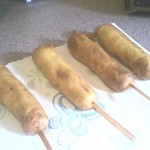 22~ Chef Salad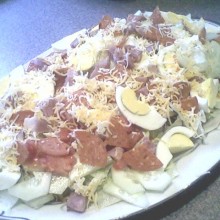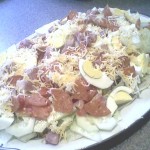 23~ Baked Potato Bar
24~ Stromboli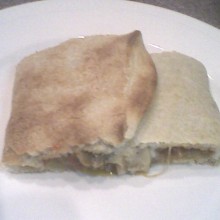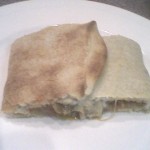 25~ Mostacolli
26~ Grill Out
27~ Sandwiches and Pasta Salad
28~ BBQ Meatballs
29~ Chicken Stir-Fry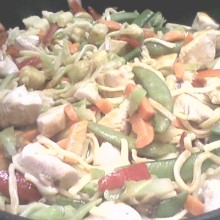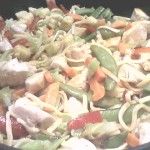 30~ Summer Salad
31~ Quesadillas
Lunch Options:
Grilled Cheese, Grilled Ham & Cheese, Lunchmeat Sandwiches, Hot Dogs, Egg Salad, Muffins & Smoothies
Breakfast Options:
Muffins, Smoothies, Breakfast Cookies, Waffles, French Toast, Breakfast Stew, Fresh Fruit
Be sure to visit I'm an Organizing Junkie for lots more meal ideas.