Today, I am sharing with you my Chicken N' Noodle recipe. We usually have this meal at least twice a month, it's easy to prepare, all of the family likes it, even my picky eater son, and it makes tons, which is great for leftovers. I have even froze the leftovers before.
I start by boiling a whole chicken, this week I happened to have some chicken breasts in the freezer that I had bought on sale.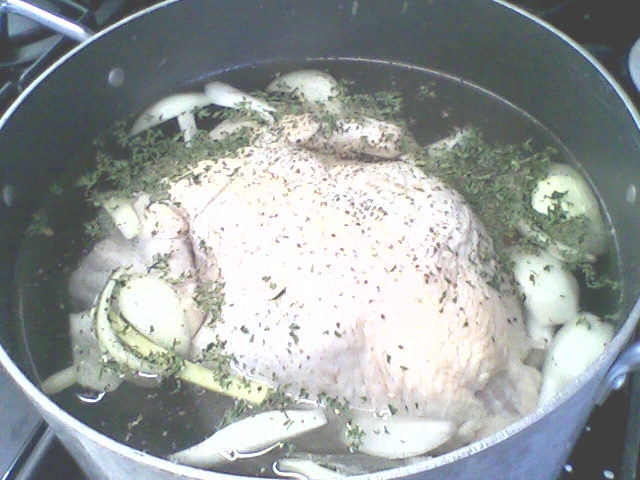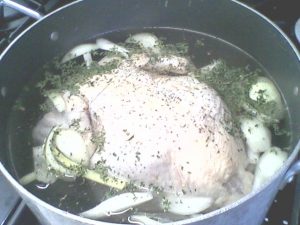 I usually let the chicken boil a few hours on the stovetop. Sometimes I bake it in the oven or throw it in the Crockpot, but I think the best flavor comes from when I boil it.
After it's done, I remove the chicken, and strain the broth. I usually have to add some water, then I boil the noodles. I use 2 bags of noodles.
After the noodles are done, I drain them saving the broth. I combine the noodles and chicken (that I pull from the bone, or make my husband do it :)) with 2 cans of cream of chicken soup, 1 can of milk and enough broth to moisten the mixture. As you reheat, you may need to add more broth. Sometimes, if we are going to be gone, I throw the mixture in the Crockpot on low to stay warm.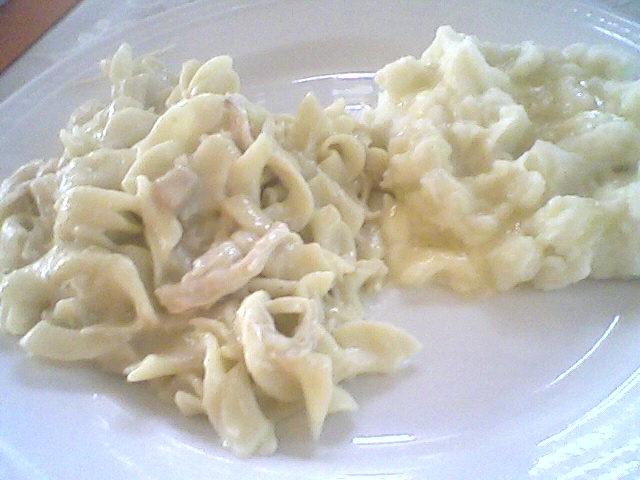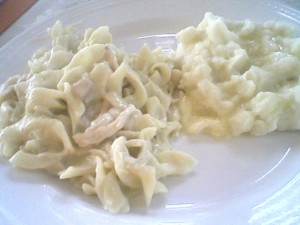 Chicken $5.10
Noodles $1.98 (2 bags)
Soup $.98 (2 cans)
Milk, seasonings, onions $1.00 (max)
Total $9.06  (this was enough for 2 meals plus lots of leftovers)
I'm updating this post to include it with the Make-Ahead Meals Chicken Linky.
If you are visiting for the first time, Welcome! Take a minute to look around, my blog has changed quite a bit since I wrote this post 🙂