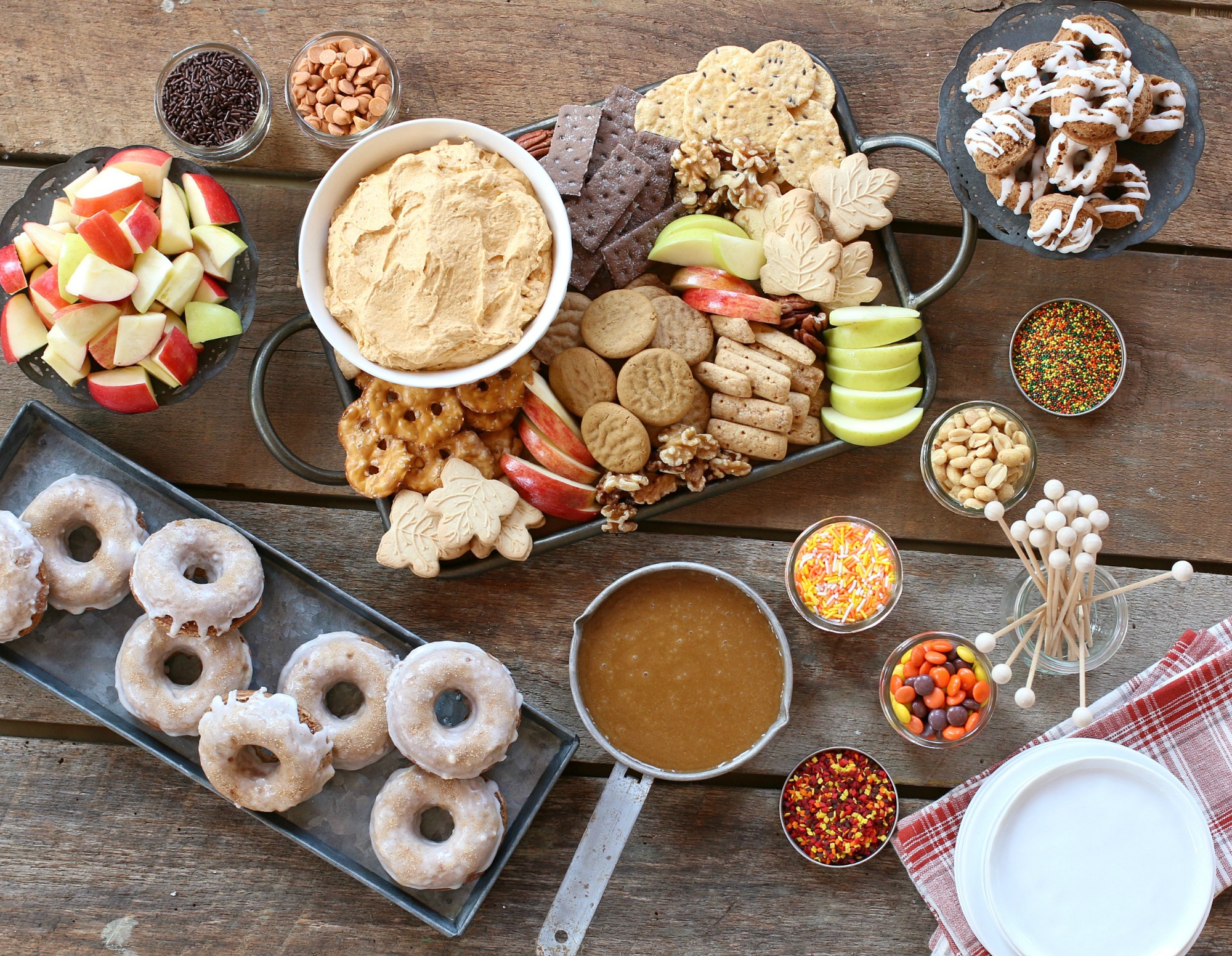 Fall is a perfect time to gather friends and family and celebrate! These Fall Party Ideas including recipes are easy to put together with a few ingredients and little time!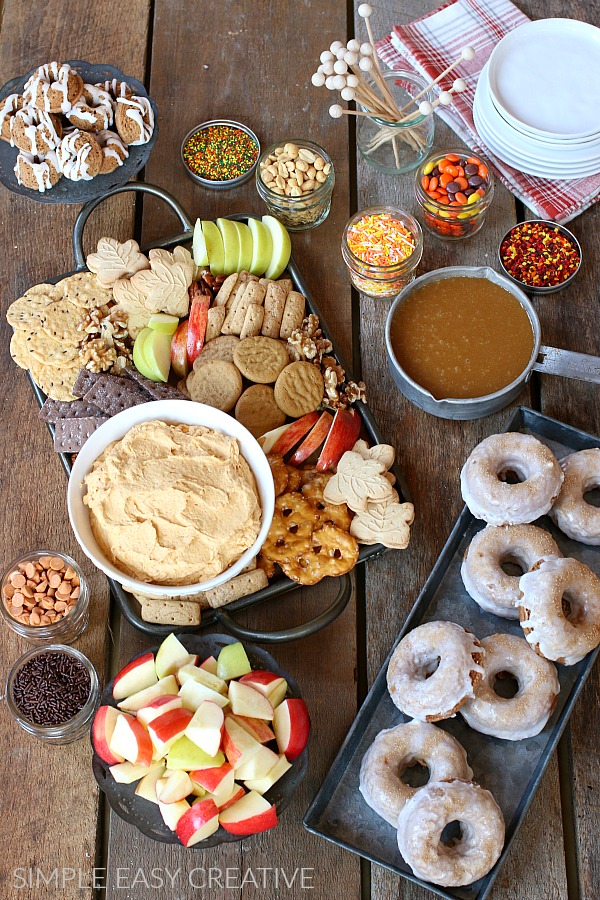 For more years than I care to admit, entertaining for me was overwhelming. I would clean for weeks prior to a party, plan the menu that included more food than could ever be eaten, worry about how it was going to work out, drive everyone in the family crazy with my prep…you get the idea.
Since then I have learned over the years to keep it simple. Now, I still want it to be really nice and memorable for the family and guests, but I have learned that keeping it simple not only helps me but it also makes guests feel more comfortable.
Depending on whether you are hosting a party for kids or adults, a get-together for friends, or even a fun game night with the family – all of these Fall Party Ideas are sure to please everyone!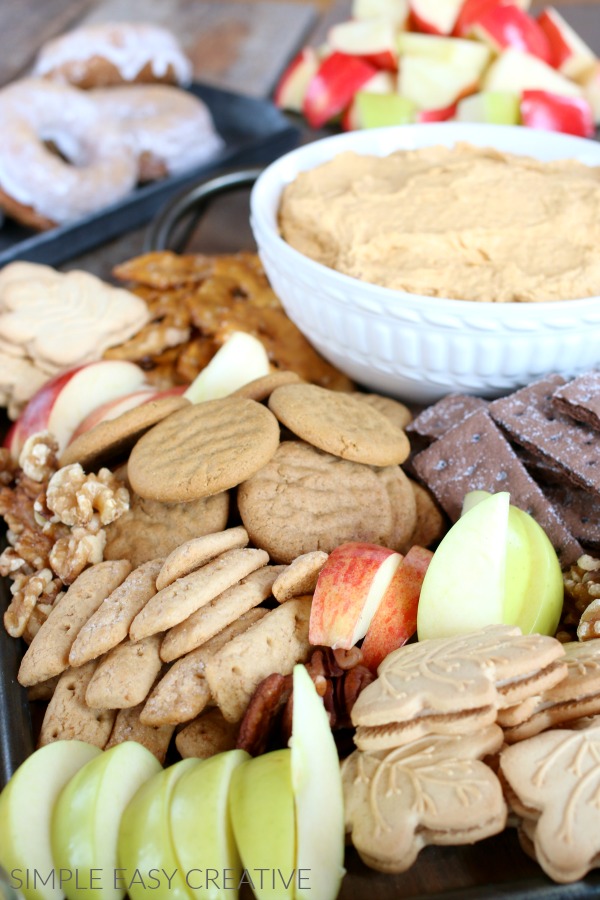 Like all of these Fall Party Ideas, the food is the star, but we are keeping it simple and can easily be adapted for any party or get-together.
Let's get this party started with a favorite – this Fall Charcuterie Board with Pumpkin Fluff! This light, creamy Pumpkin Fluff takes only 4 ingredients and is ready to serve in minutes!
We filled the Charcuterie Board with apples, gingersnaps, graham cracker sticks, chocolate graham crackers, Maple Creme Sandwich Cookies, pretzel thins, and nuts.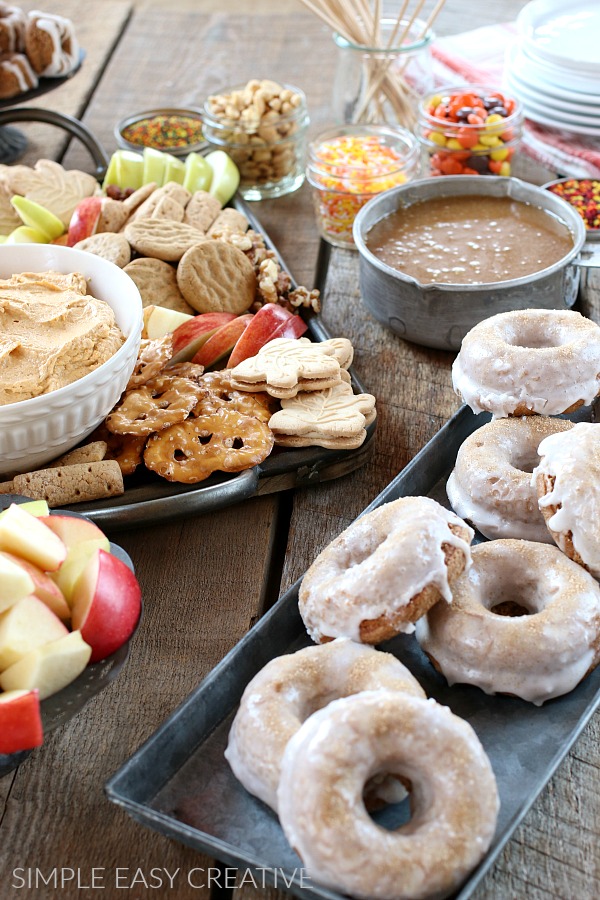 Whether you are heading to a Tailgating Party or hosting a brunch, these Baked Apple Cinnamon Donuts will be a hit. They are easy to make because they start with a cake mix. I think they would be perfect for a Fall Brunch, Baby or Bridal Shower.
Apple season is a favorite in our family! Head to the orchard to pick apples, be sure to grab a few gallons of Apple Cider, then host a Donut Party. You could add these Pumpkin Donuts too!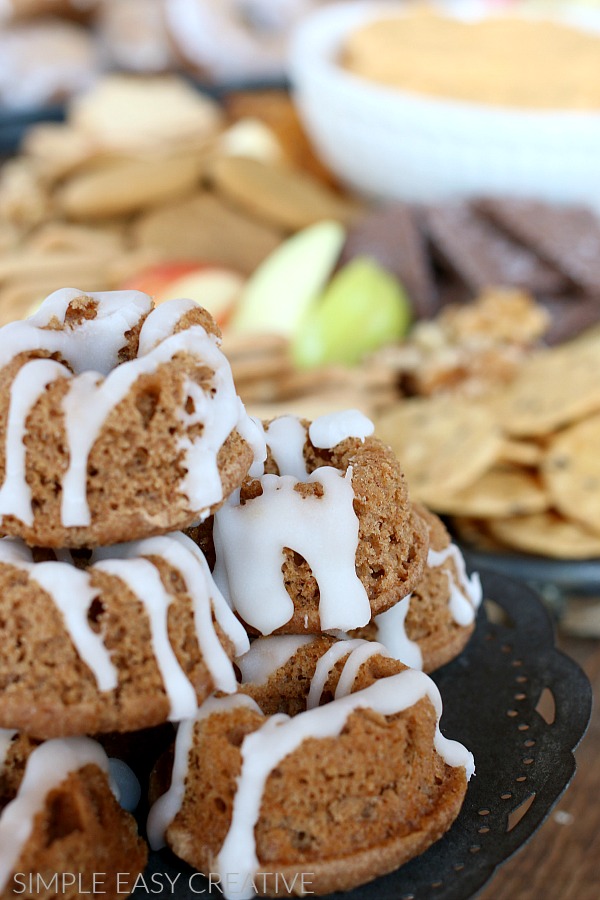 You can make the Apple Cinnamon Donuts in a mini size as well! I love how you can just pop them in your mouth!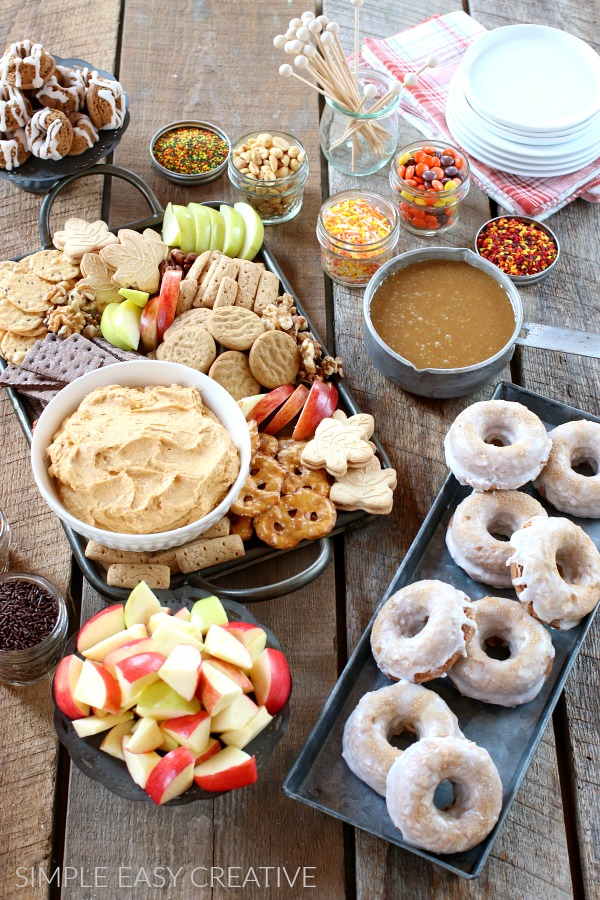 Fondue has been a party staple for years! Whether you serve the traditional fondue with cheese for an appetizer for your Fall Party, serve Chocolate Fondue with strawberries and other fruits, or even a fun Cupcake Fondue – they are always fun for guests and super easy to serve.
To finish up our Fall Party Food, the very popular Caramel Apple Fondue – the kids (and adults) love this! Make the Easy Caramel Sauce Recipe with only 5 ingredients in less than 10 minutes to add to the table, then chop the apples and add sprinkles, nuts, and candies for dipping.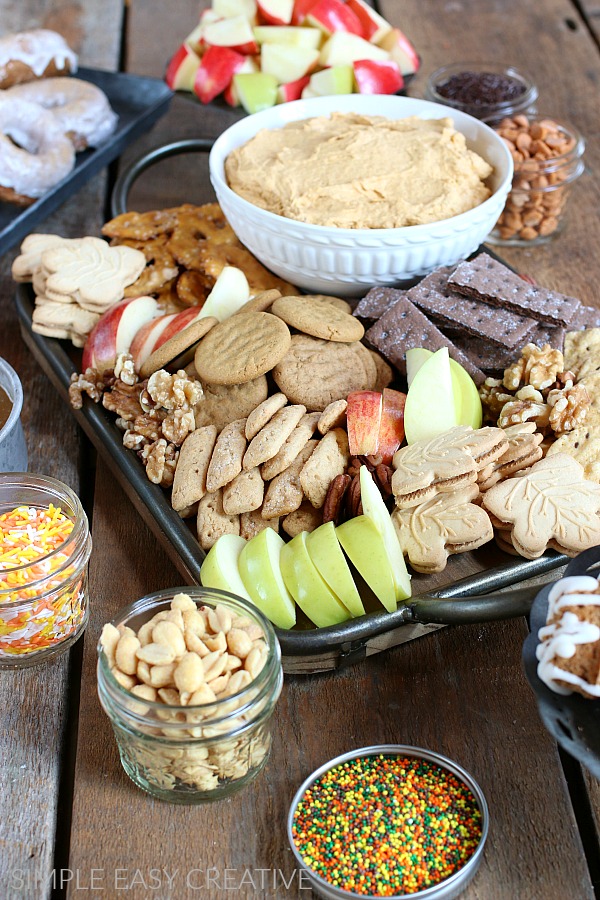 When you make any of these recipes for your Fall Party or any of my other recipes or projects – I'd love to hear what you thought, leave a comment below in the comment section or tag me on Instagram with #simpleeasycreative so I can see them!