It's time to gather around with family and friends and enjoy these S'mores Bar ideas. The crunch of the graham cracker and the ooey gooey marshmallows are always a treat!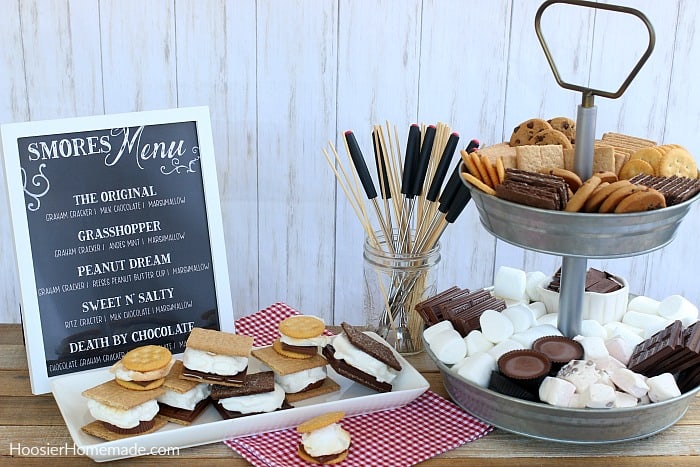 Last month for my son's wedding, my daughter-in-love asked for a S'mores Bar. The destination wedding was in Tennessee for family and close friends, and then a couple weeks later we had a reception here locally.
After the ceremony, that was in the Smoky Mountains, we had a simple reception with wedding cake and S'mores for dessert.
The S'mores Bar with the printable menu was such a hit, I thought you all would like to have the printable as well.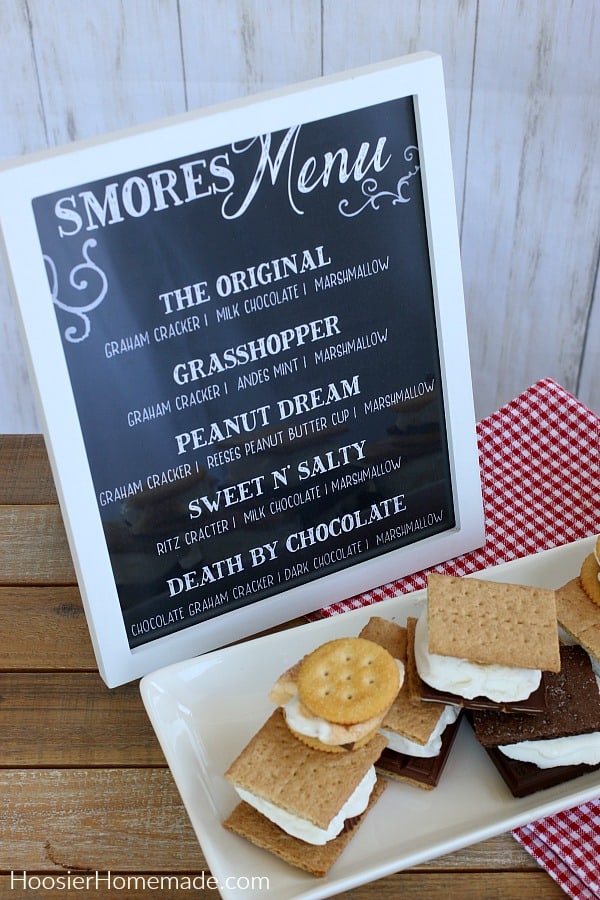 Whether you are enjoying a treat in the backyard around the fire pit, or camping, S'mores are one of those treats that take you back to childhood. Anytime I serve S'mores or a recipe with the S'more flavors, they are always a hit.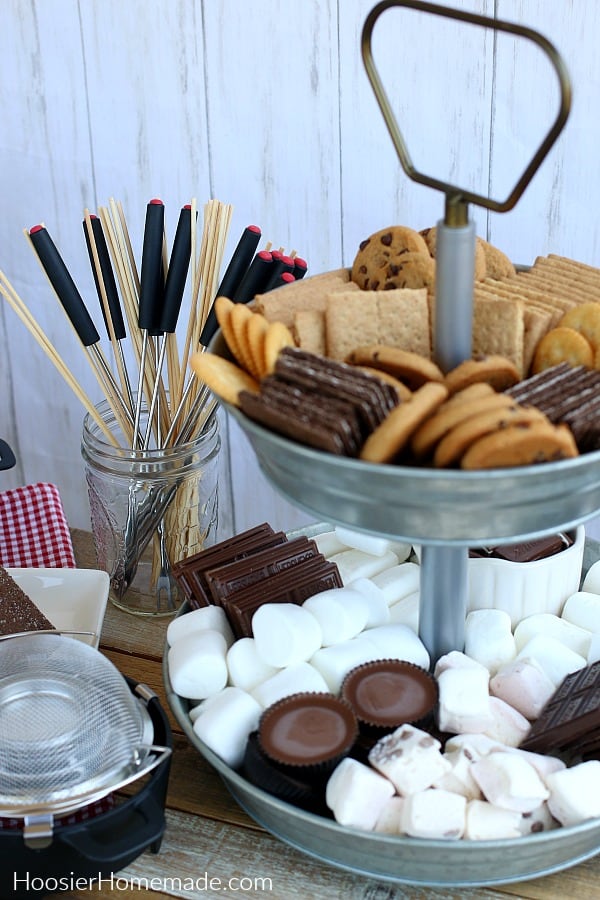 S'mores Bar Ideas
The options are endless for different varieties of S'mores. Here is what we served for our S'mores Bar –
Original S'mores – graham cracker, milk chocolate bar and marshmallow
Grasshopper – graham cracker, Andes mints and marshmallow
Peanut Dream – graham cracker, peanut butter cup and marshmallow
Sweet and Salty – Ritz cracker, milk chocolate bar and marshmallow
Death by Chocolate – chocolate graham cracker, dark chocolate bar and marshmallow
Marshmallows come in lots of different sizes as well as flavors. The original round marshmallows are great for the Ritz crackers and other smaller S'mores, or if you just don't like a lot of marshmallow. The newer square marshmallows are considerably larger, and cover the whole cracker.
There are also flavored marshmallows, we also served Cookie Dough and Strawberry Marshmallows from Smash Mallow. They were a hit!
Along with the graham crackers and Ritz crackers, we added chocolate chip cookies for another flavored S'more.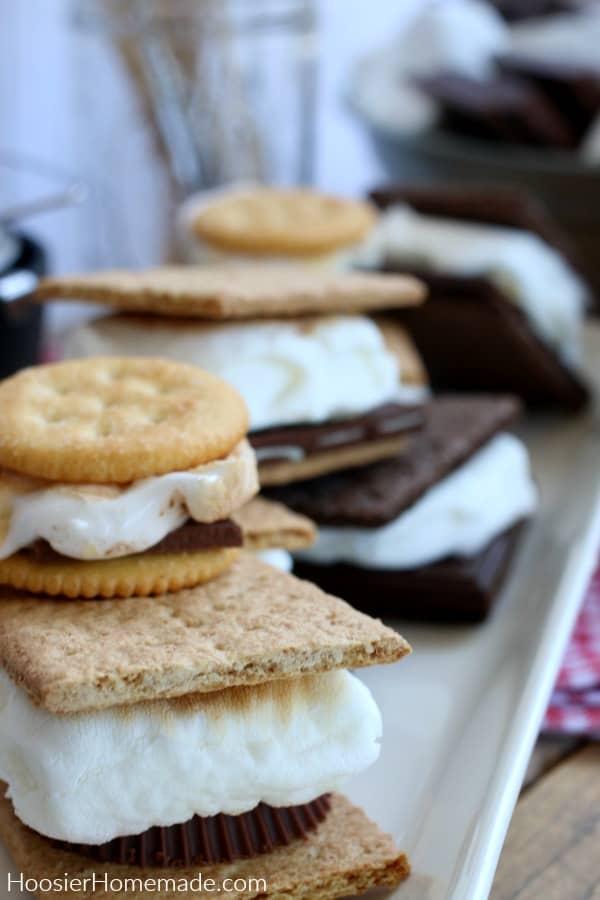 Which kind of S'more is your favorite? Are you more traditional or do you like a little adventure?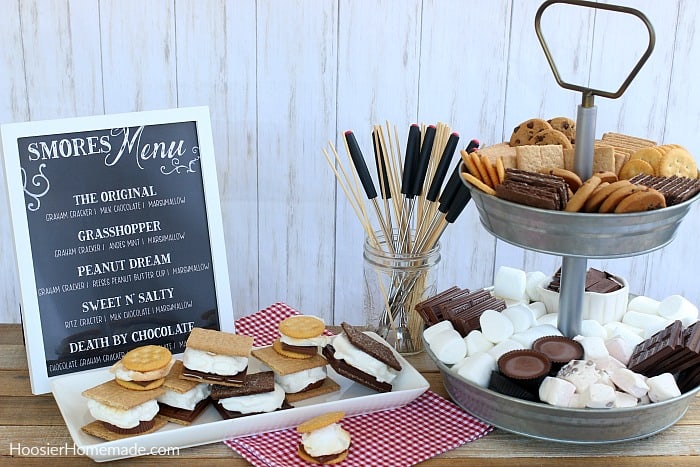 Grab your FREE S'mores Menu Printable for all your Summer parties, Labor Day Cookout, Birthday parties and more!
When you join the Monthly VIP Printables Club you will have instant access to ALL of the Exclusive printables we have shared with this special group!
Looking for more S'mores Recipes? Click on the photo for the recipe