Even though I have already shared my Sugar Cookie recipe with you, I thought it was worth repeating for the Christmas Cookie series. Yesterday, I hosted a Drop-In and Decorate.  Last month when I was visiting Bake at 350 blog, she invited bloggers to participate in a virtual Drop-In and Decorate, decorate Christmas cookies and donate them to a local charity.
We had fun baking and decorating the cookies. Here are some pictures from our day.
Cutting out the cookies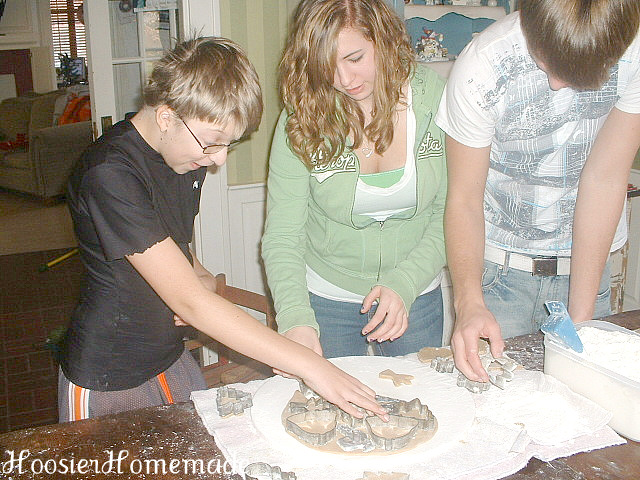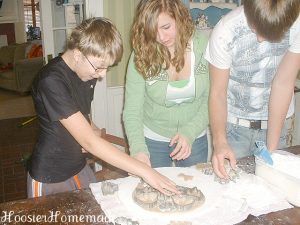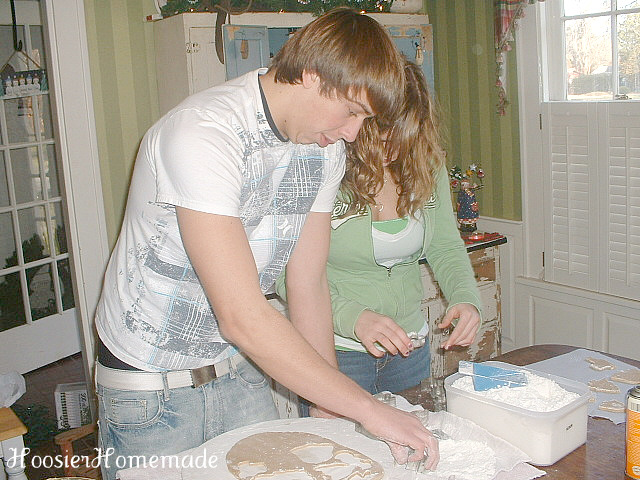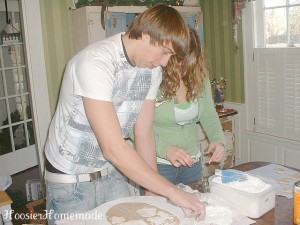 Some of the cookies on parchment paper ready to be baked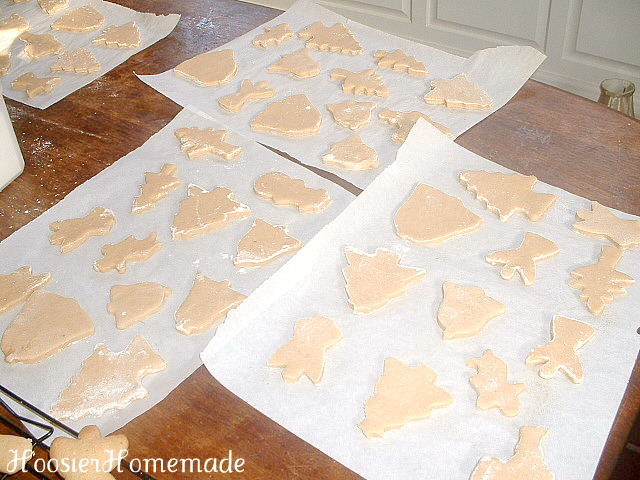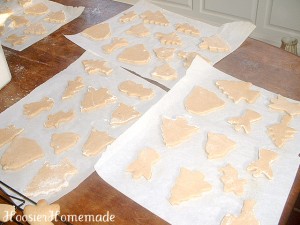 Decorating time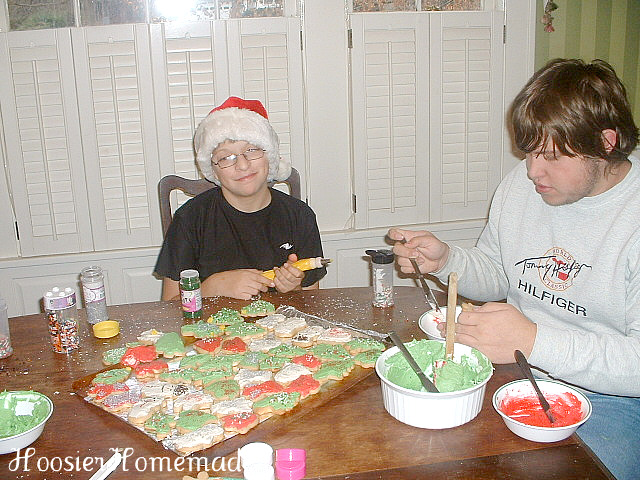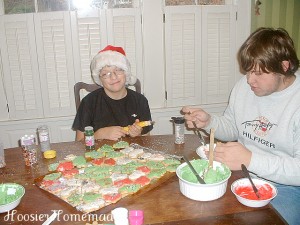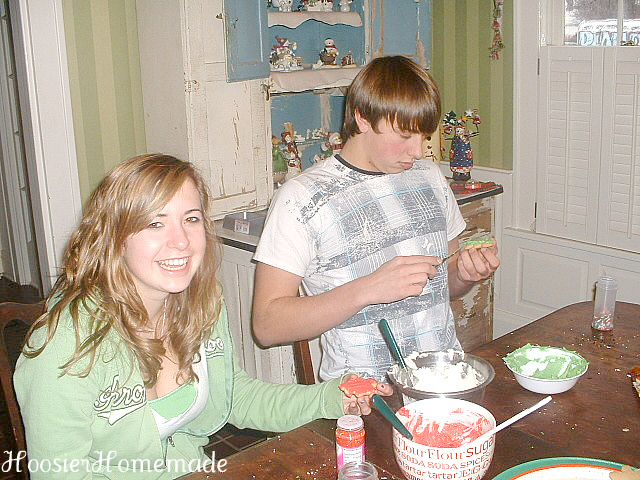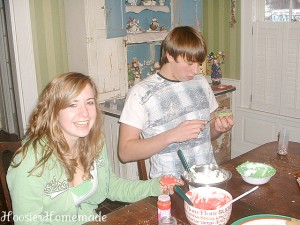 Decorating the Pearl Sugar Cookies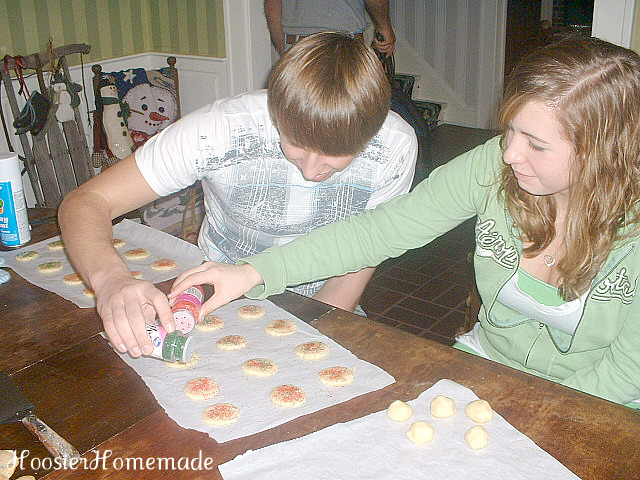 Nick just couldn't resist sampling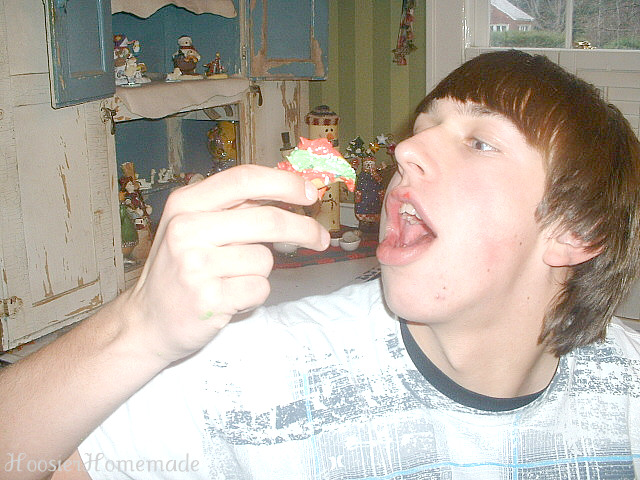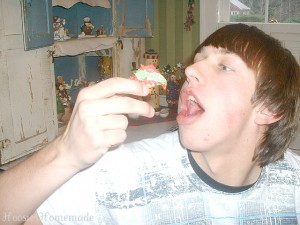 Cookies ready to be packaged for donation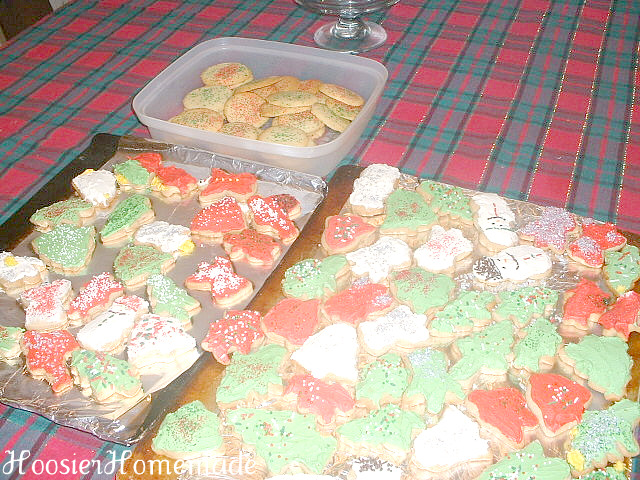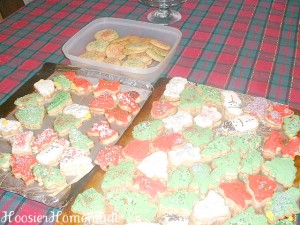 We will heading out to make our delivery later today, I will post pictures after we are done.
Update: I took our cookies to the Salvation Army today and they were thrilled. Here are a couple pictures.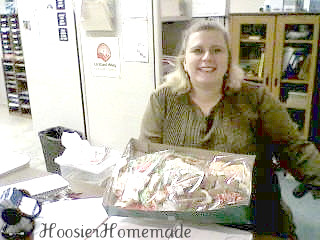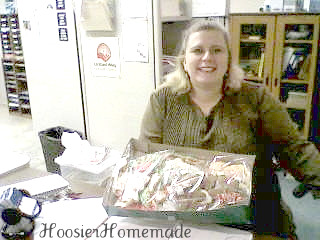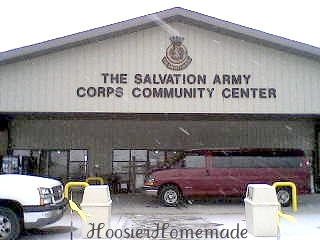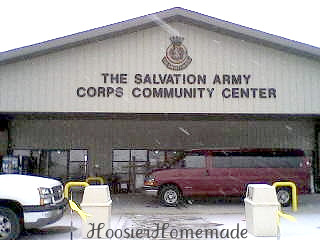 And yes, it was snowing, you can see the snow in the picture above.
If you missed the last 6 days
Day 6 ~ Peanut Butter Layer Bars
Be sure to mark your calendars and stop back on December 13th to link up your favorite Christmas Cookies, or just visit to get some great recipes!