Christmas Cookies~Chocolate Crinkles~Day 3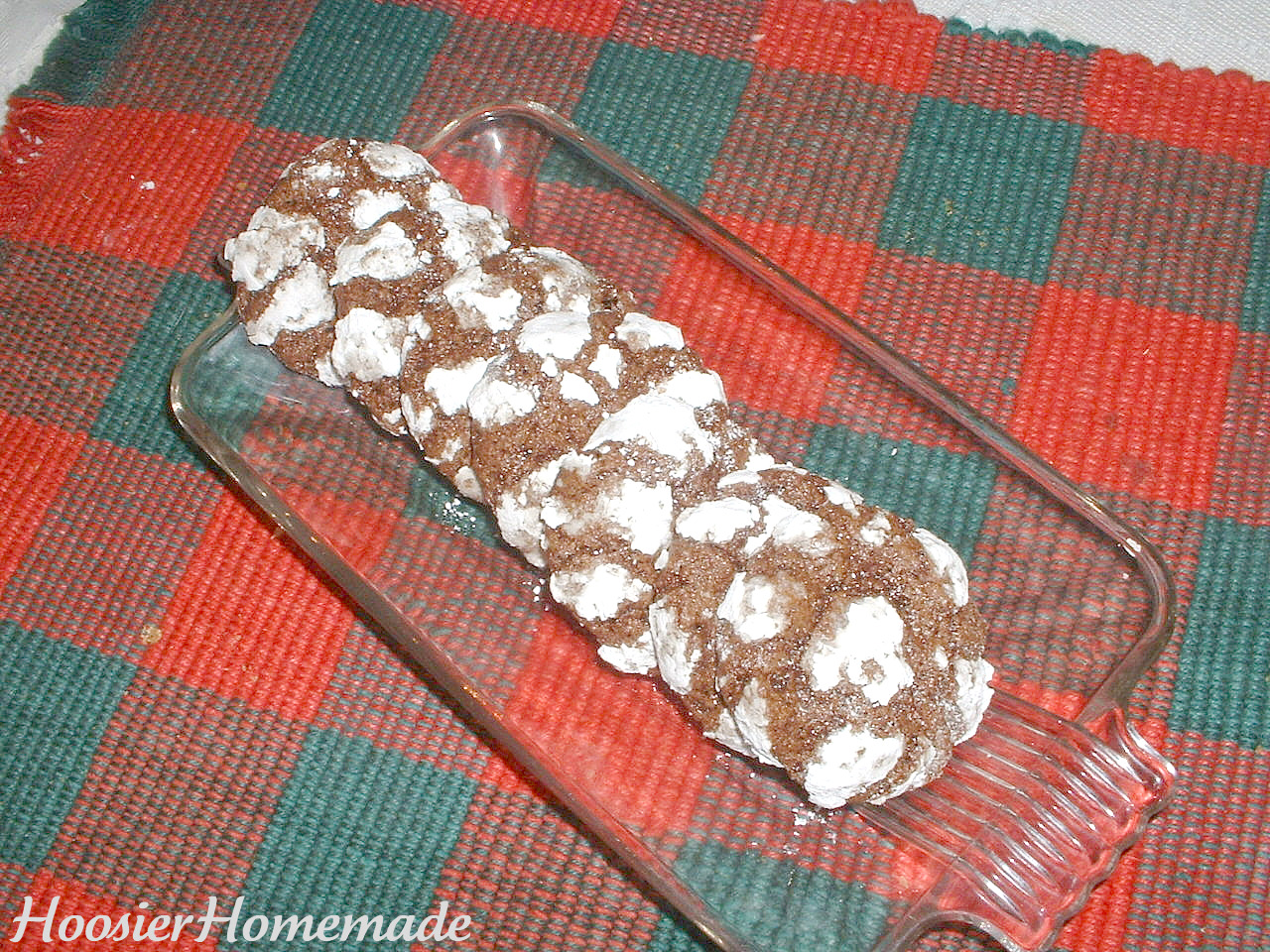 Another family favorite on our cookie list this year, are these Chocolate Crinkles. This recipe comes from my sister, Jayne.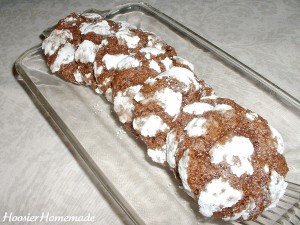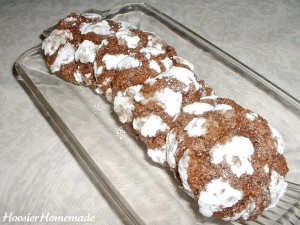 Ingredients:
1/2 c. Oil
4 squares Unsweetened Chocolate (melted in microwave)
2 c. Sugar
4 Eggs
2 t. Vanilla
2 c. Flour
2 t. Baking Powder
1/2 t. Salt
1 c. Confectioners Sugar (powdered sugar)
Directions:
Melt chocolate in microwave, 30 seconds at a time, until completely melted.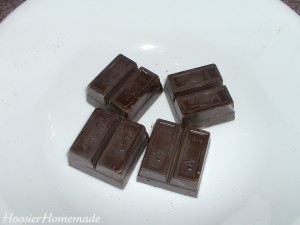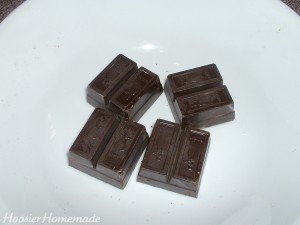 Mix Oil, Sugar and melted Chocolate.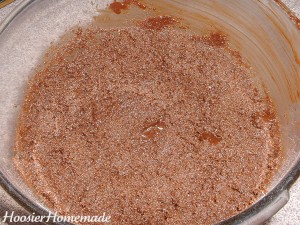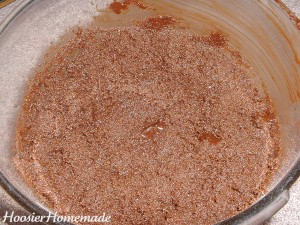 Add eggs one at a time, mixing well after each addition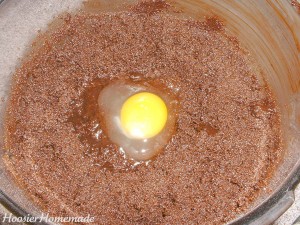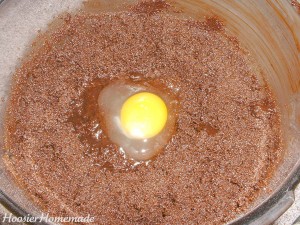 Add vanilla. Stir in Flour, Baking Powder and Salt.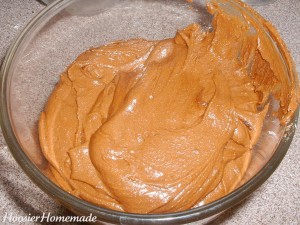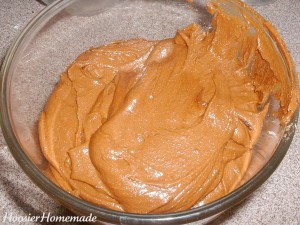 Cover with plastic wrap and chill in refrigerator, over night is best. Roll in Confectioners Sugar. Bake at 350 degrees for 10 – 12 minutes.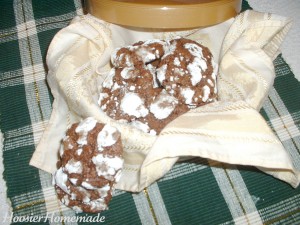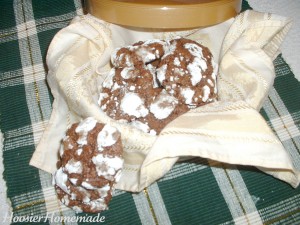 If you missed them…