Christmas Cookies~Mint Thins~Day 4
The cookie that I am sharing with you today, is quick, easy and no bake. I'm not really sure that they qualify as a cookie, but they are very festive. And there are many possibilities with these Mint Thins.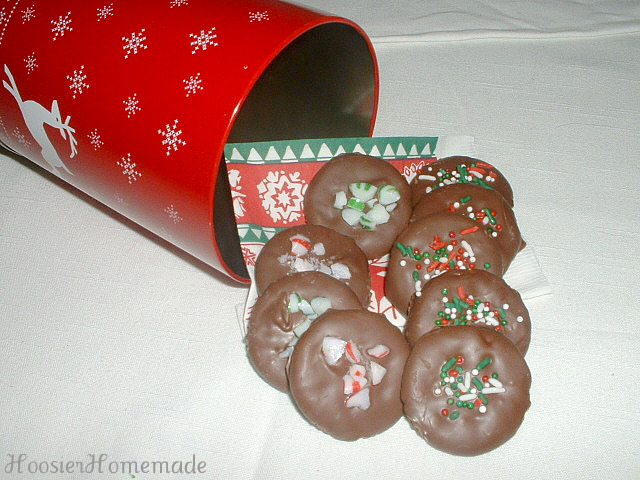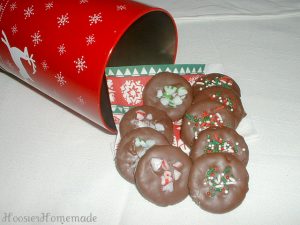 Ingredients:
Ritz Crackers
Almond Bark
Red and/or Green Candies, crushed
Sprinkles
And other decorations that you like
Directions:
Melt Almond Bark, dip Ritz cracker in melted chocolate, covering both sides, place on wax paper. Immediately top with crushed peppermint candy or sprinkles.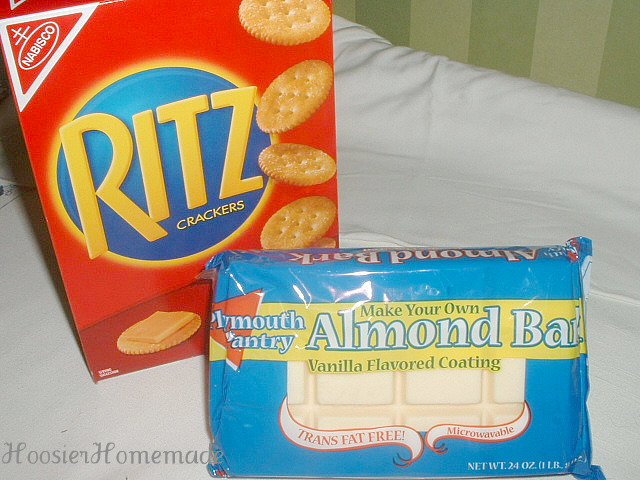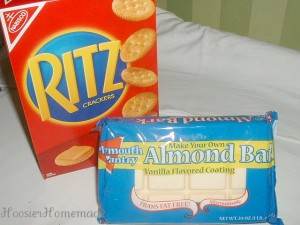 I forgot to get a picture of the Chocolate Almond Bark before I melted it, so I took a picture of the Vanilla that I had. You could use either, or even both would be very good.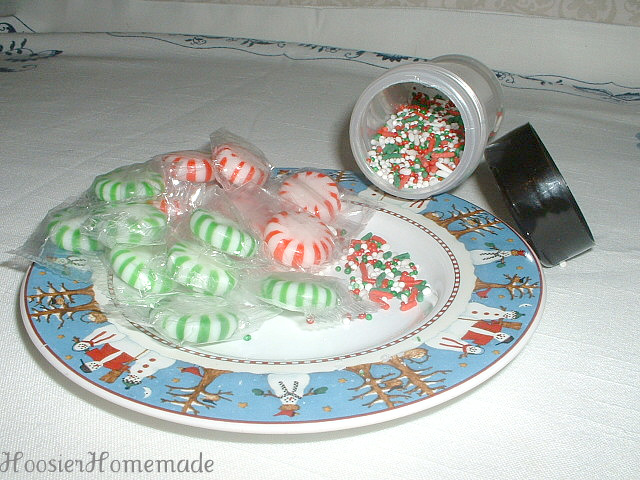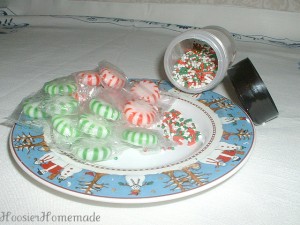 These are called Mint Thins because of the mint candy on top. But, because my boys don't really like mint, I decided to try some with sprinkles.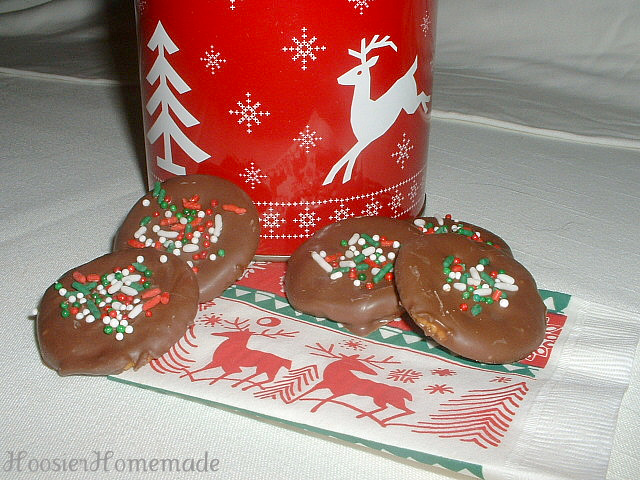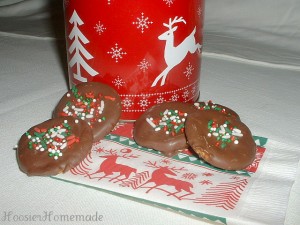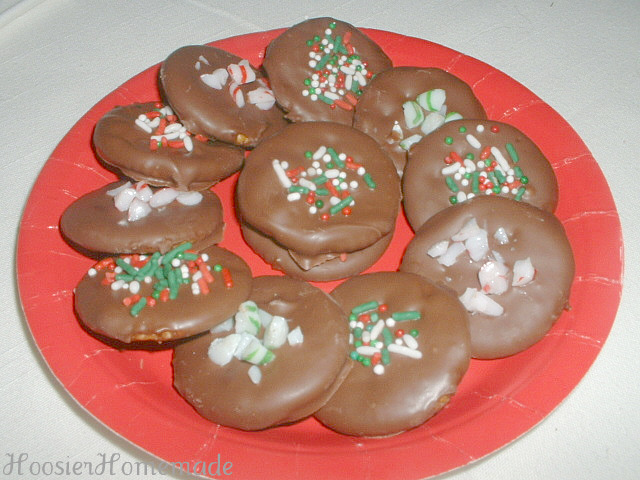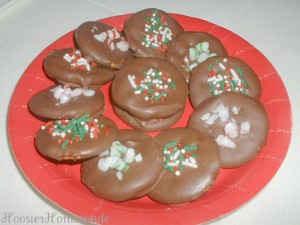 If you missed the last 3 days