We are continuing our look back at 2012 today with the Best of Hoosier Homemade! We had an amazing year full of fun crafts, beautiful decorating and great DIY projects! Did you have a favorite?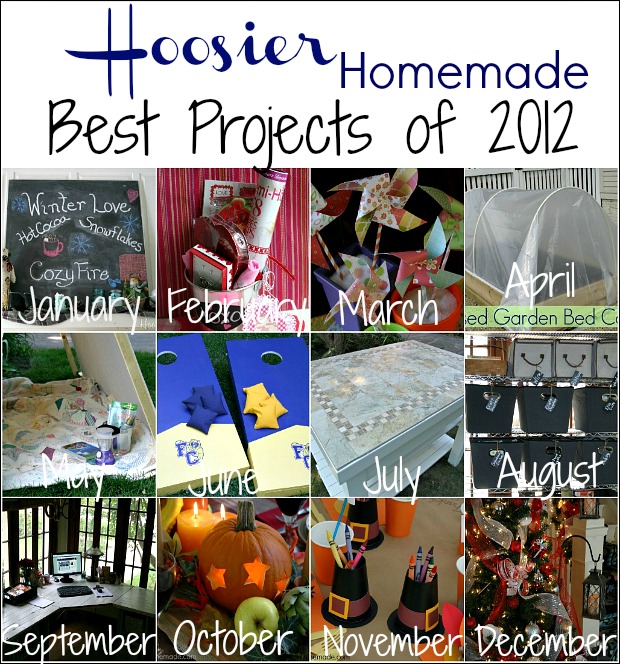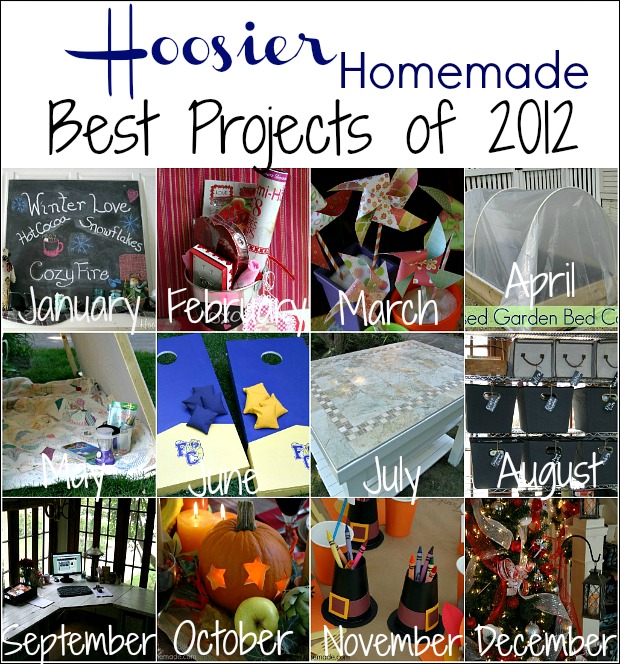 January ~ The Living Room was transformed into a Winter Wonderland with snowmen and hot cocoa and displayed on the Winter Mantel.
Febuary ~ Each year for Valentine's Day, I fill the Love Buckets for the boys with things that they love.
March ~ Learn how to make Pinwheels, they are loads of fun to make and perfect for decorating.
April ~ Doug built a Raised Garden Bed and put a cover on it to lengthen the growing season.
May ~ The Backyard Tent was a hit and really easy to make.
June ~ We have had so much fun with the Cornhole Toss that Doug built.
July ~ The Kitchen Island turned out great, and it's so nice for extra work space too!
August ~ Organizing our Office was top on the list this year!
September ~ I think I actually shed a few tears when my Office Desk went up! I absolutely LOVE it!
October ~ The Fall Tablescape turned out gorgeous!
November ~ We made the Kiddie Table a little more fun to sit at for Thanksgiving!
December ~ The Magical Scandinavian Christmas Tree turned out great and was hands down my favorite Christmas decoration this year!
Top 10 Fan Favorites
A HUGE thank you to all my wonderful readers!! I couldn't do this without you!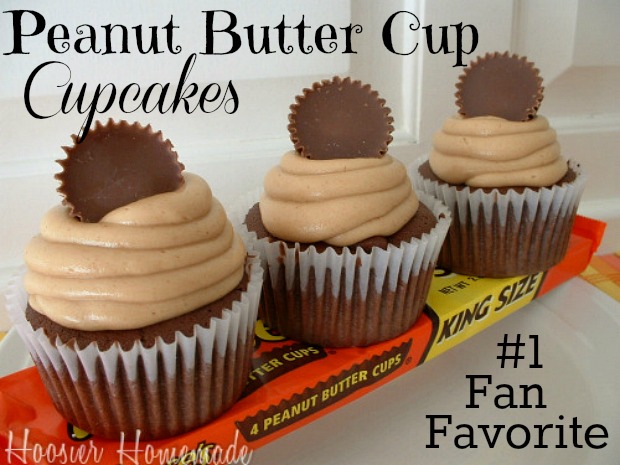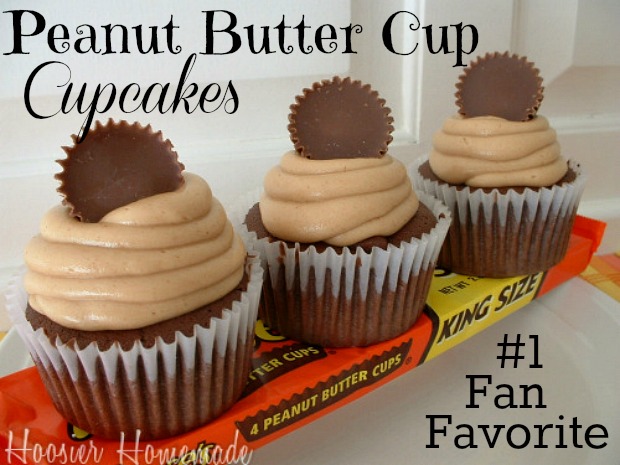 #1 – Making the list for the second year in a row, these Peanut Butter Cup Cupcakes are heavenly!  *Pin It*
#2 – Homemade Twix Bars continue to be a fan favorite as well as our family favorite!
#3 – Reindeer Cupcakes exploded this year, thanks to Pinterest!
#4 – The mini version of the #1 Fan Favorite…Mini Peanut Butter Cup Cupcakes!
#5 – This old family recipe for Zucchini Bread is also your favorite!
#6 – A fun project for the kiddos…Tissue Paper Flowers can be made in all sizes!
#7 – We love Halloween in our house and making Halloween Food is the always fun!
#8 – The Stiletto Shoe Cupcakes are perfect for a fancy birthday party!
#9 – The Irish Creme Push Pops look impressive but are super easy…and delicious!
#10 – St. Patrick's Day is another fun holiday! Making our Top 10 is St. Patrick's Day Food
Do you have a favorite?