4th of July Cookout Ideas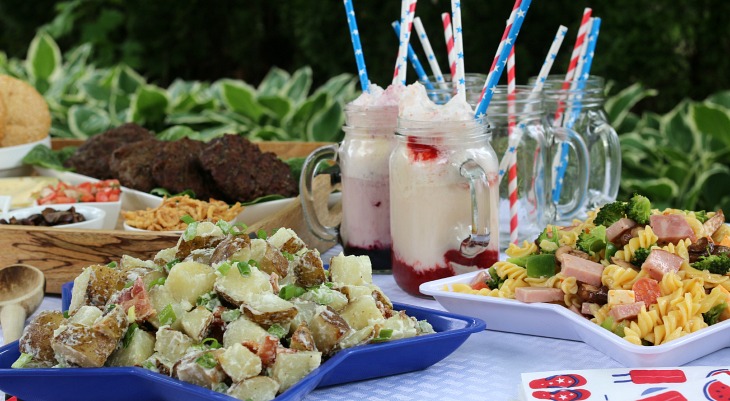 Whether you are hosting a family cookout or a big party, I have some 4th of July Cookout Ideas for you that are easy, make-ahead and won't break the bank.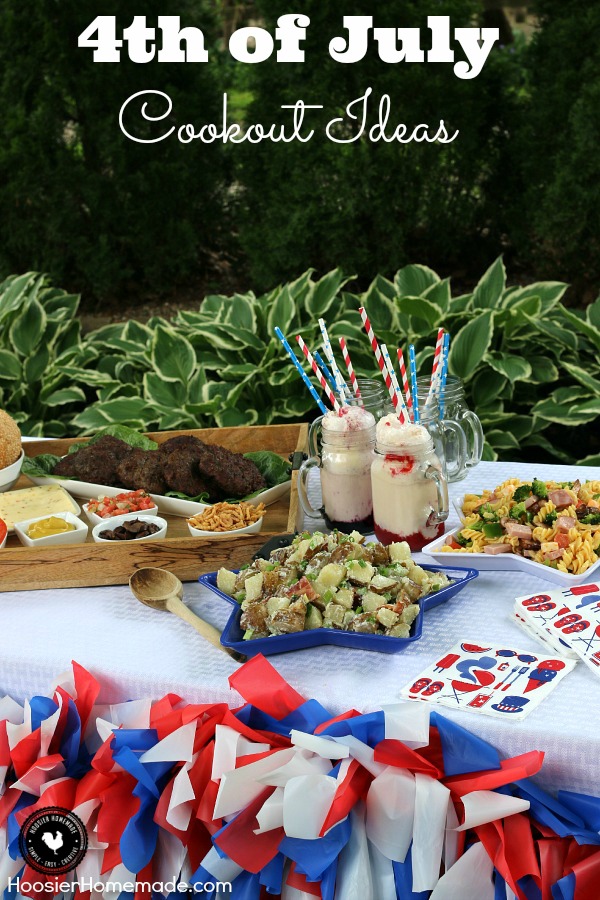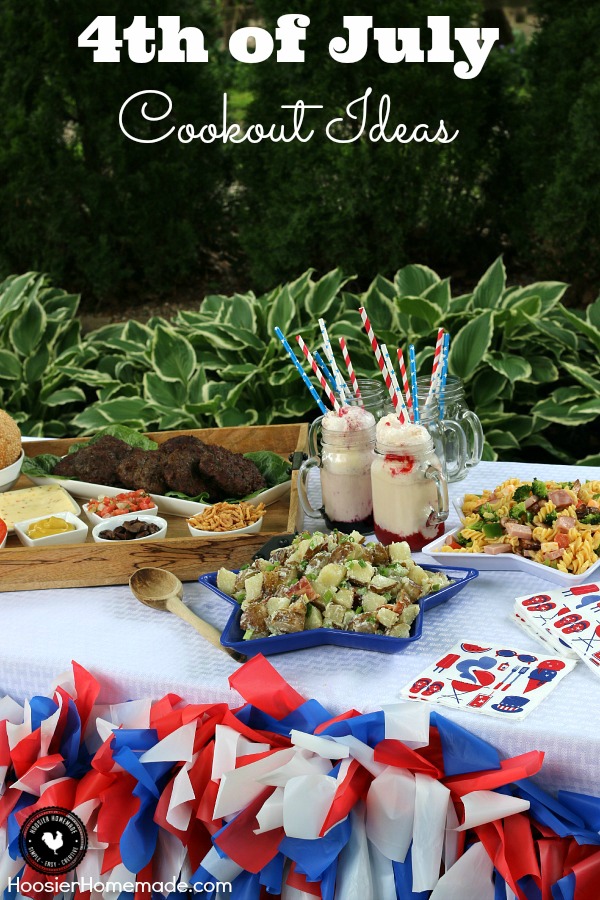 The holidays are very special to our family, but I have learned over the years, that keeping it simple is the key to everyone enjoying themselves. For many, many years, I would go crazy with a menu and spend days preparing the house and food. I have since realized that it's more about being together, than how much food you serve.
4th of July is such a fun holiday, it's one of our family favorites. I'm not really sure why though. I know for me, it's a couple things, 1) it's a holiday of low expectation, no gifts to buy and wrap, no special decorations to put up and 2) our town has a huge 4th of July celebration including a parade. Before Doug and I were married, I was the chairman of this celebration, so it brings back lots of memories.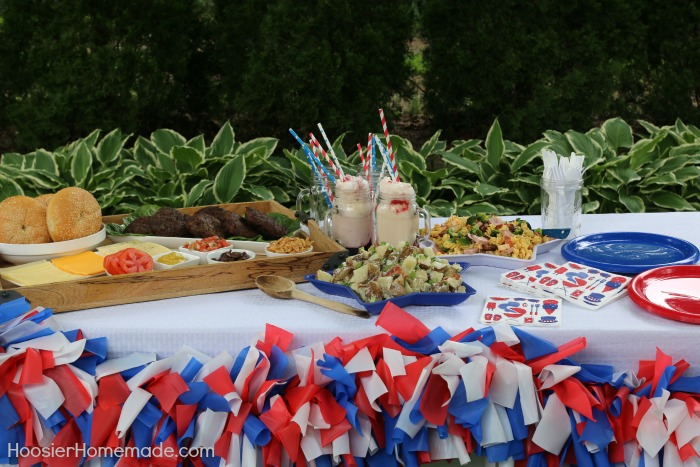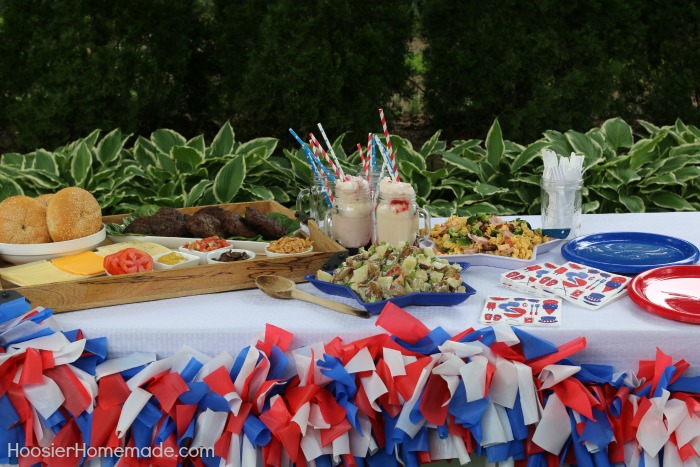 With the exception of grilling the burgers, everything on this 4th of July Cookout Menu can be made ahead of time. Let's dive in…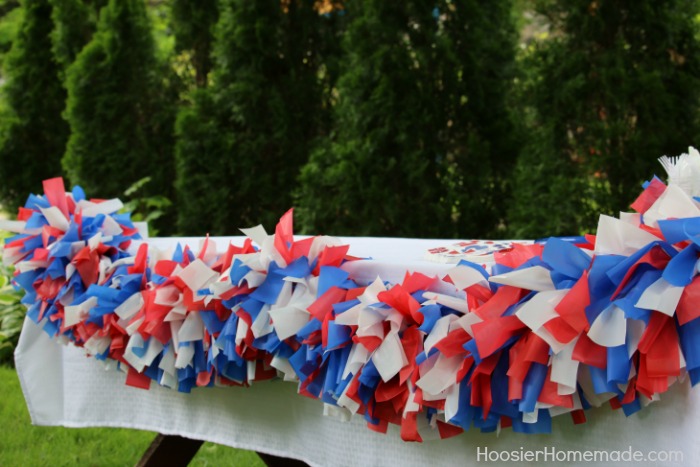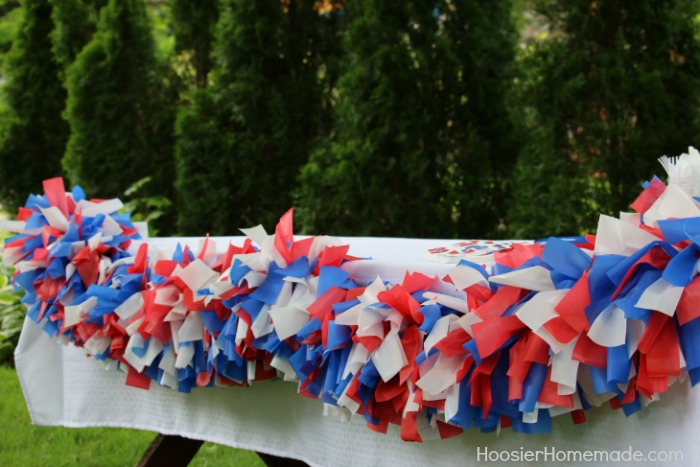 Even though I like my parties to be simple, I also love to add a special touch. This Simple Table Decoration will cost you less than $5 and less than an hour of your time, you can make it as long or short as you need. And even if you don't want to make it for the 4th of July holiday, it is perfect for any occasion by just changing the colors.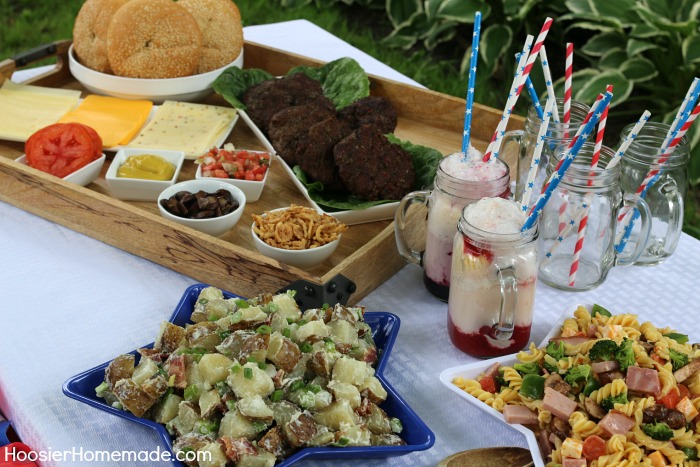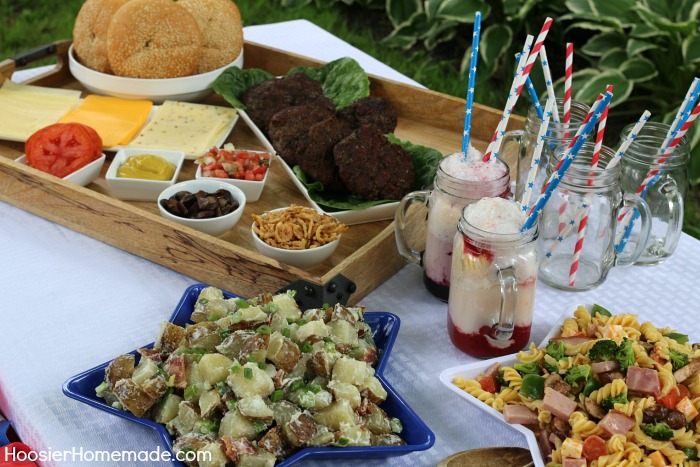 As a main course, we love serving a bar where guests can build their own. This Mix and Match Burger Bar features all the fixins' for your guests to make a variety of different burgers from the All-American to the Southwest. The Hot Dog Bar is another popular one with our family and friends.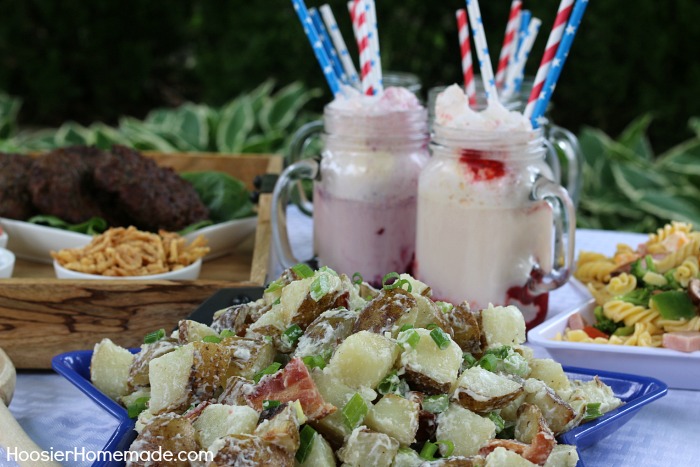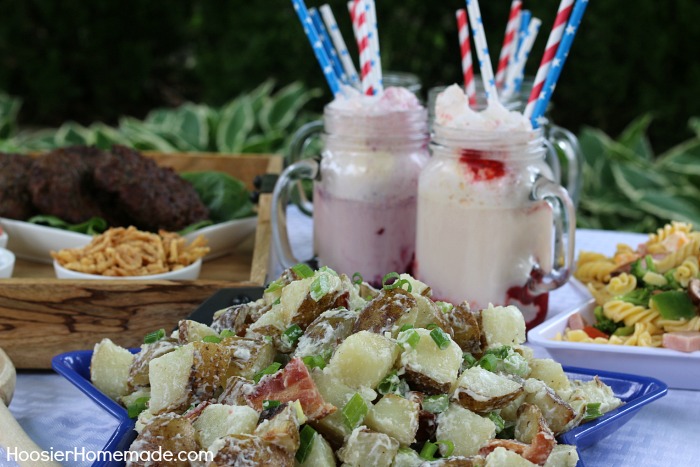 Potato Salad is a must for the 4th of July holiday and this Bacon Potato Salad is perfect! It begins with grilling the potatoes which gives it an extra special flavor, then bacon (everyone loves bacon) and a light dressing making it extraordinary.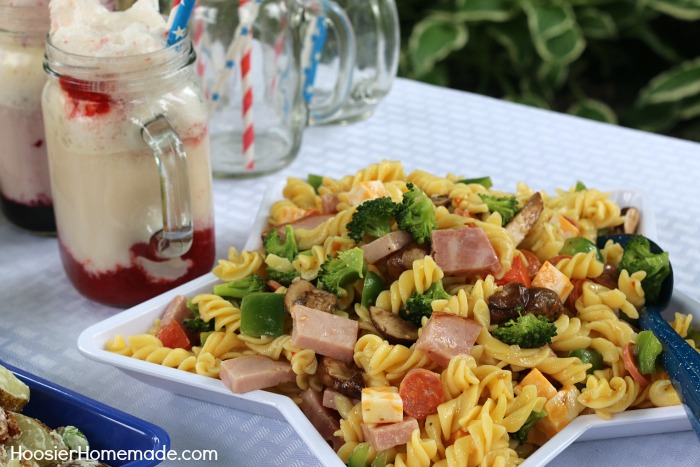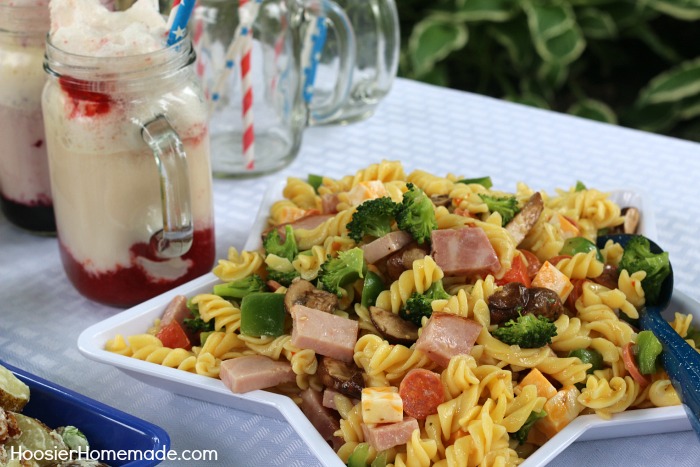 And then there is our old stand by – Deli Style Pasta Salad. Like the Bacon Potato Salad, it's a twist on the classic Pasta Salad. We like adding meat, cheese and vegetables to our Pasta Salad. Once you make it like this, you will never go back to ordinary again.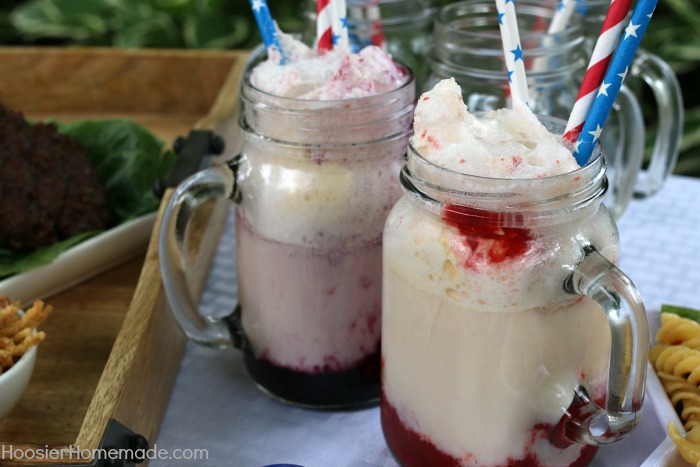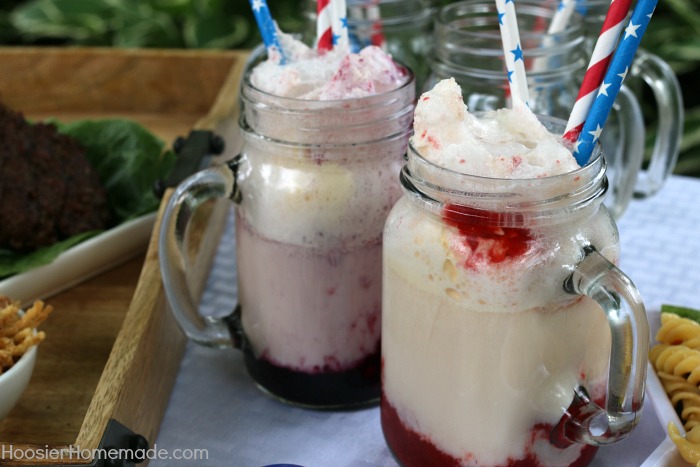 To add a special touch, try these Berry Ice Cream Floats. The strawberry and blackberry sauce can be made ahead, then just add ice cream and seltzer right before serving them. They are perfect for kids of all ages!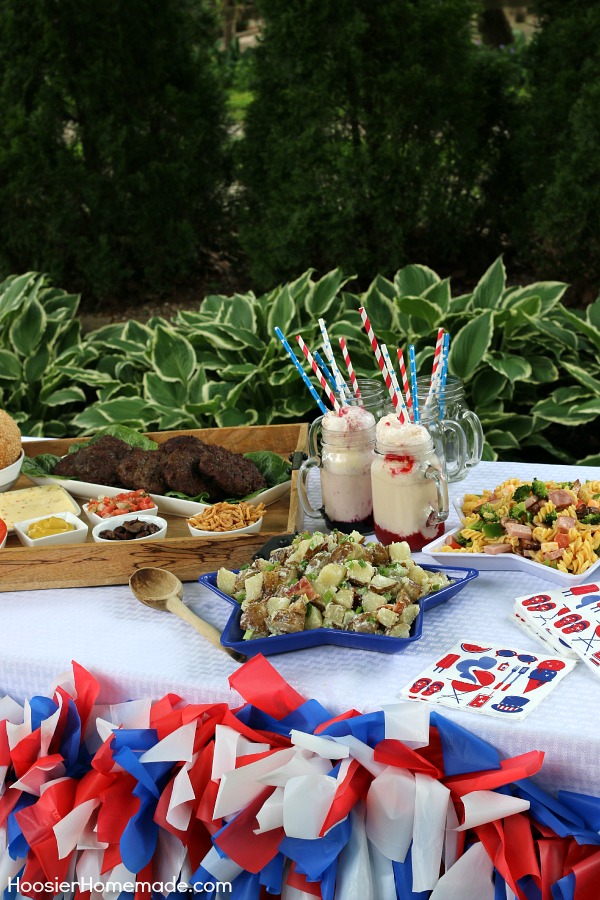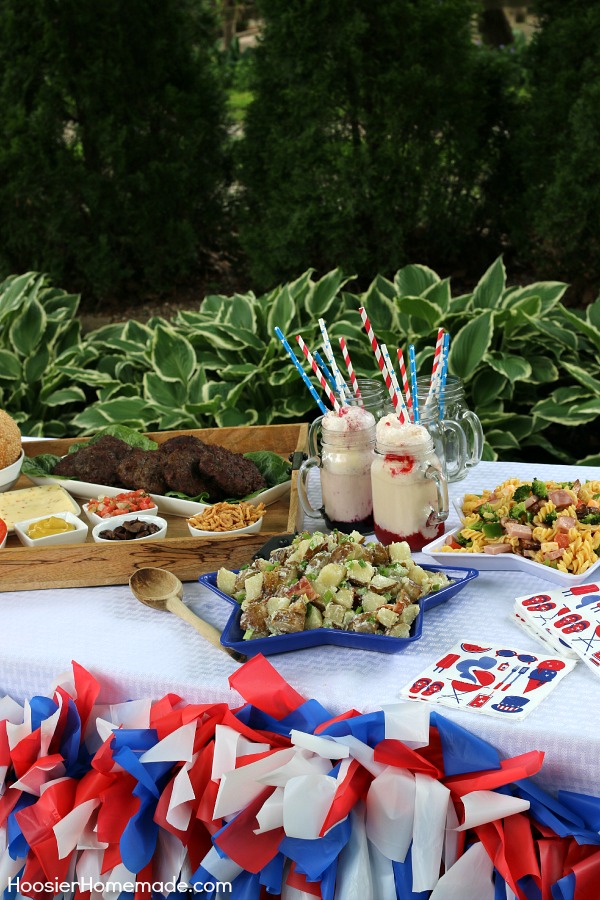 Plastic Plates, Napkins and Silverware are from Walmart
Looking for more 4th of July Cookout Ideas? We have lots to choose from. Here are 3 of our favorite Main Dishes, Salads and Sides, Drinks, Desserts and Cupcakes that are perfect to serve at a Cookout!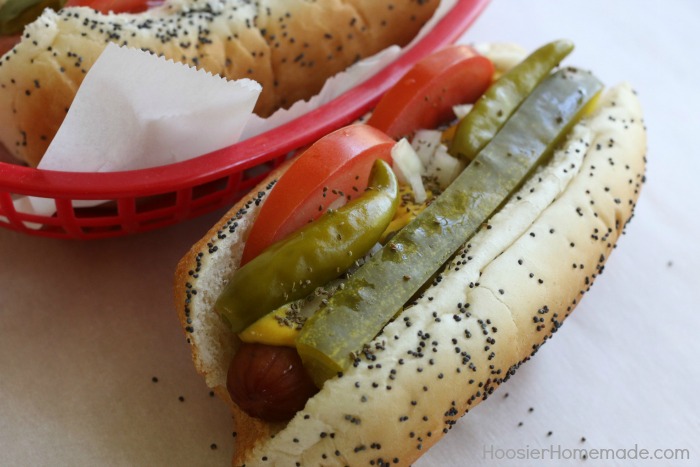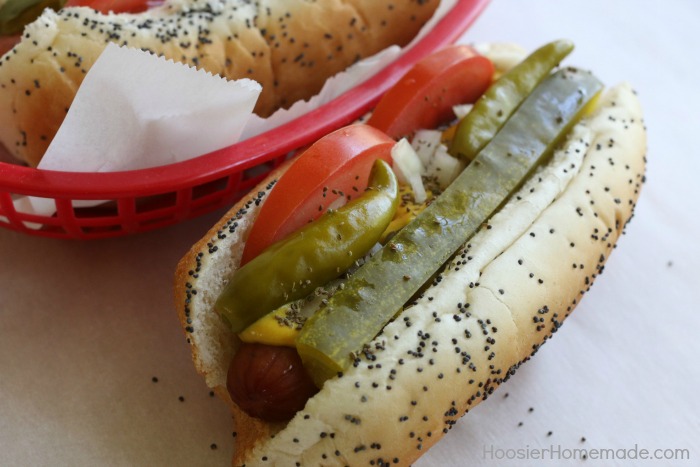 4th of July Main Dishes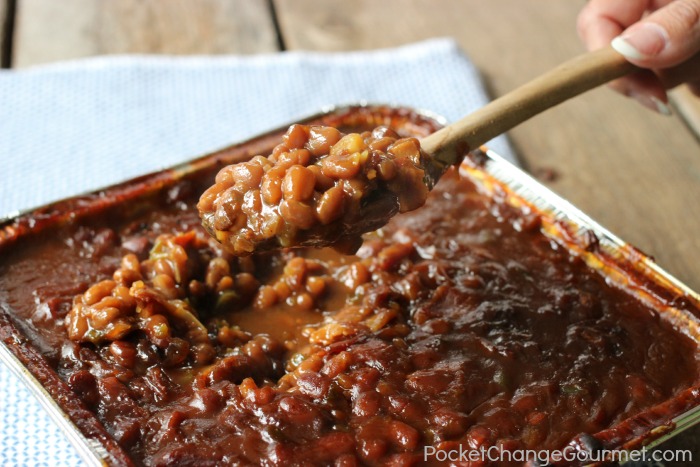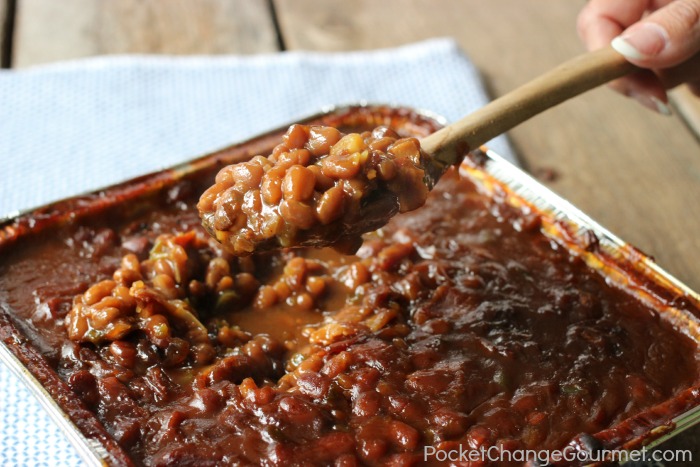 4th of July Salads and Sides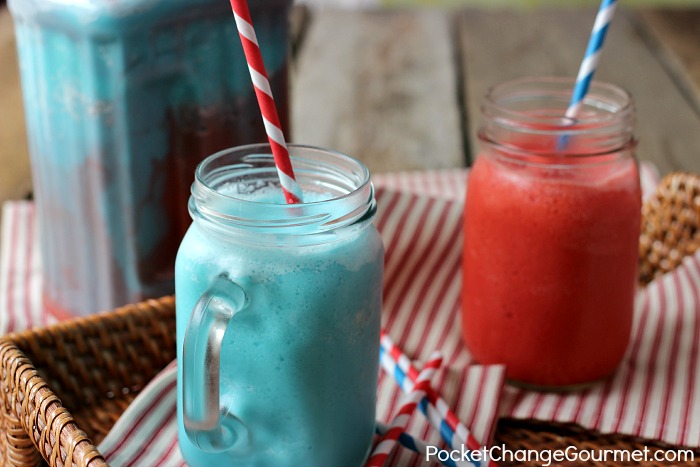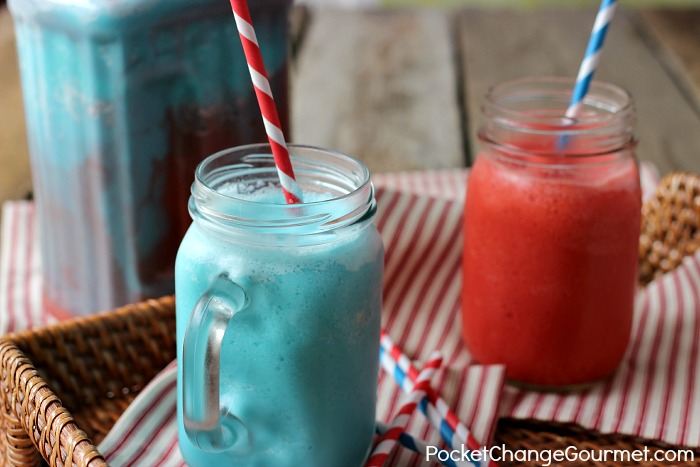 4th of July Drinks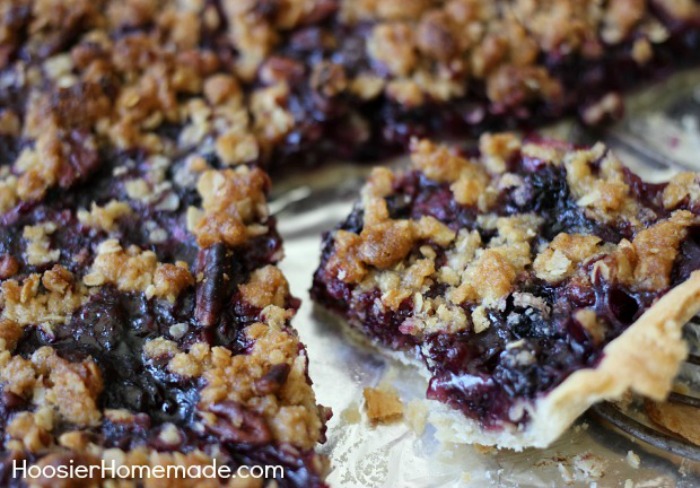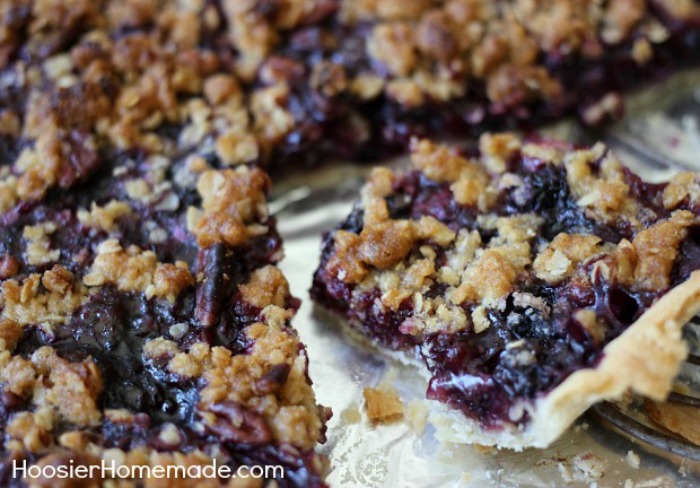 4th of July Desserts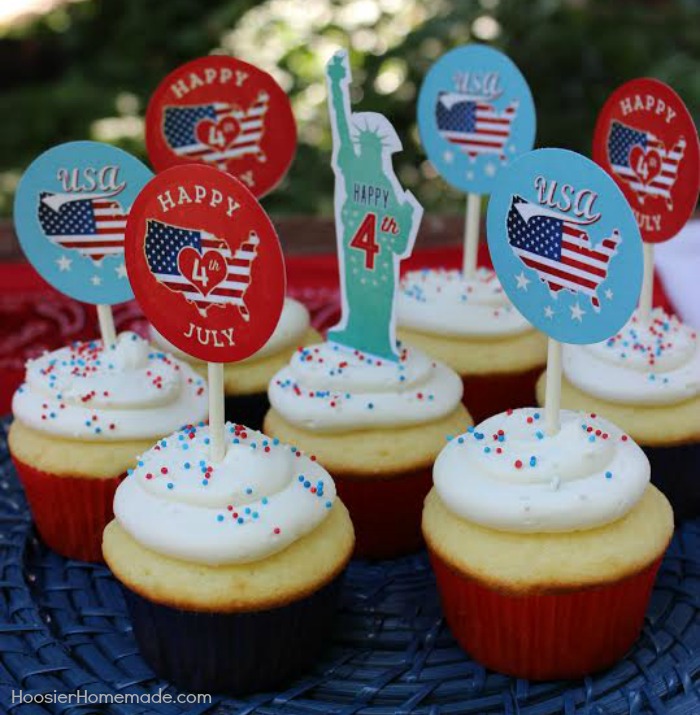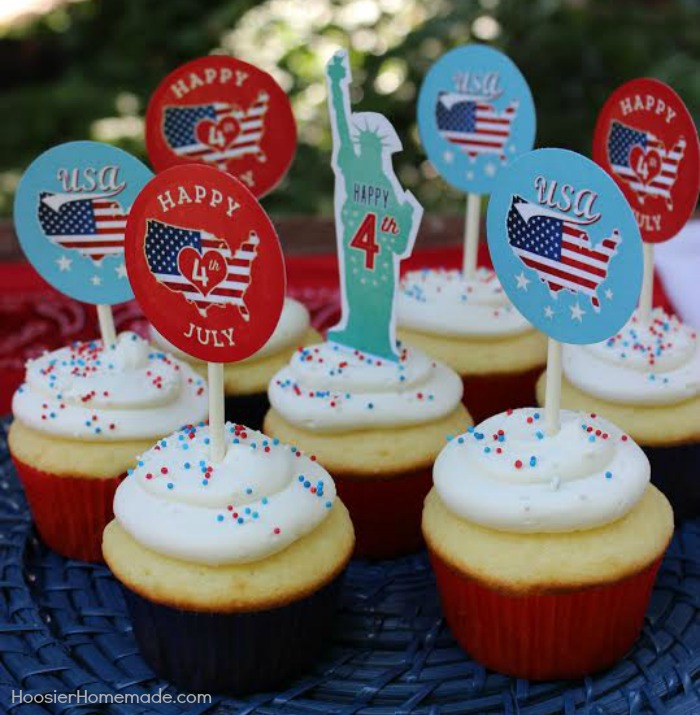 4th of July Cupcakes